Top 25 Heart-warming Poems for Sister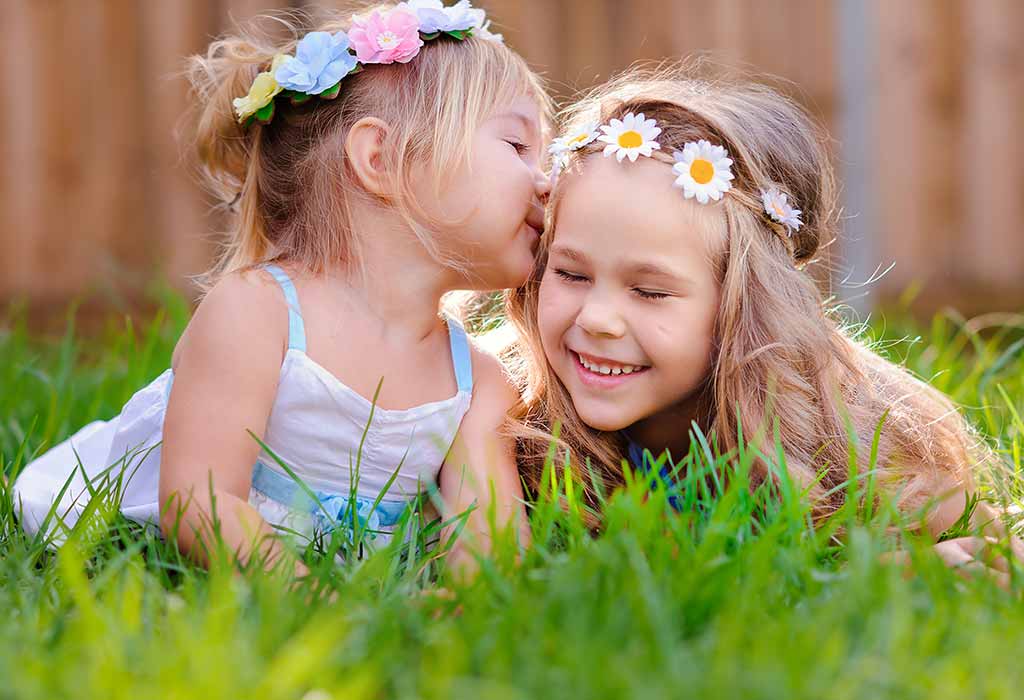 In this Article
Sisters are a blessing in disguise. If you have a sister, you already know it. There is a special bond you share with your sister. The comfort you feel in sitting and sharing things with her is unexplainable. Elder or younger sister, you guys have seen each other grow. And that is why your sister knows you inside-out. She knows your strengths and weaknesses. She knows what makes you happy and what boils you with anger.
The love and care of a sister add magic to this relationship. She is your magic wand to all the problems in life. You guys might have fought in various phases of life, but somewhere you know nothing can spoil the relationship you share. And hence, every time after a fight, you bounce back, solving all the grudges. It is amazing to have a sister. And to give more definition to this bond, we are sharing some beautiful poems for one of the most beautiful persons in your life, 'your sister.'
20 Best Poems About Sister
Not everybody can write poems. But you can always find words that match what you feel for your sister. Here, you will find poems for almost every situation that might occur between you and your sister. So let us check out all the mind-blowing poems put together by various poets!
1. "My Sister, My Friend" by Leann Stiegman
This can rightly be the best poem for a big sister.
To me, you are an angel in disguise.
Full of intuition, you are intelligent and wise.
Always giving and helping through good times and bad.
You are the best friend I've ever had.
If I had one wish, it would surely be
To give you as much as you've given to me.
Though I've put our relationship through some cloudy days,
You've been my sunshine in so many ways.
Through trials and tests, right by me, you stood,
And you gave me your hand whenever you could.
Thank you so much, my sister, my friend.
My gratitude for you has no end.
2. "Goblin Market" by Christina Rosetti
These words truly explain how a sister stands by you no matter what!
For there is no friend like a sister
In calm or stormy weather;
To cheer one on the tedious way,
To fetch one if one goes astray,
To lift one if one totters down,
To strengthen whilst one stands.
3. "My Misfit Charlie" by Caroline
These amazing words put light to the childhood memories siblings share!
When I was small I tried filling your shoes.
Not much has changed, it's what I still try to do.
As time has gone by, I still see what I saw then,
Not only are you my sister, you are my friend.
We laughed and cried together with arms open wide.
When I lost who I was, you gave back my pride.
You are a part of me as the moon is to the stars,
And always remember I am me because of who you are.
4. "About That Little Girl That Beat Her Sister" by Ann Taylor
This cute narrative is a heart-touching poem for a little sister.
Go, go, my naughty girl, and kiss
Your little sister dear;
I must not have such things as this,
And noisy quarrels here.
What! little children scratch and fight,
That ought to be so mild;
Oh! Mary, it's a shocking sight
To see an angry child.
I can't imagine, for my part,
The reason for your folly;
She did not do you any hurt
By playing with your dolly.
See, see, the little tears that run
Fast from her watery eye:
Come, my sweet innocent, have done,
'Twill do no good to cry.
Go, Mary, wipe her tears away,
And make it up with kisses:
And never turn a pretty play
To such a pet as this is.
5. "My Beautiful Sister" by Anonymous
Thank you for the magic in my life you bring about,
Thank you for helping me get rid of all my problems and doubts.
Thank you for making my world no less than a beautiful paradise,
Thank you dearest sister for always being to me so sweet and nice
6. "The Woman I Call Sister" by Marissa Gertmenian
Show some love and respect to your sister by sharing this poem.
The woman I call sister
Is someone who is there
The woman I call sister
Is someone who always cares.
The woman I call sister
Can make me smile when times are blue
The woman I call sister
Is someone very true.
The woman I call sister
By choice, is my best of friend
The woman I call sister
Will be there till the end
The woman I call sister
Is the blessing from God above
The woman I call sister
Is the sister that I'll always love.
7. "A Special Bond" by Anonymous
You mean everything to me,
Beyond you there is nothing I can see,
A perfect guide that you are,
Remembering me even when far,
You always think of me first,
You have supported me,
When situations were worst,
The best sis anyone can have,
And that is you,
Thanks for being in my life!
8. "Always in My Heart" by Tiffany Van Epps
This is an apt wedding poem for a sister.
It pains me to see you leave,
But I never forget what I've learned through the years we've gone through.
It hurts me to know,
After a while you'll confide in someone else, not me.
I'll always be there for you,
Even after the end.
I'll always stay true to our bond as one and won't ever let go.
You are my sister,
And my very best friend of all time,
It's so true.
We'll be that way even after the end has come for us.
You are a part of me,
And never will you ever leave my heart.
All the times we've shared,
Even when we didn't really care at all.
Don't let anyone take my place,
They'll never face or change our times together.
The laughs,
The tears,
The fears,
They have built up through the years.
I'll never let us part,
Because you'll always have a special place in my heart.
9. "My Sister, My Friend" by Anonymous
One roof we lived under,
We struggled through harsh rains and thunder.
We may have gone our individual ways,
But we still flock under each other's love rays.
A closer friend I will never have,
Sister I love you for you are the best!
10. "World's Best Sis" by Anonymous
All the sharing and caring,
All the happy moments,
All the silly moments,
I have so much to say,
I don't know how I will,
But let me tell you this,
You are world's no 1 sis!
11. "Little Silly Moments" by Anonymous
It's a cute ode for your sister!
All the silly fights that we had,
All my pranks, which made you sad,
Was part of growing up my sis,
This was the time I could not miss,
I truly love you and I am happy to have you,
In my life,
I swear without you I would not survive!
12. "Rhapsody" by Anonymous
You are my rhapsody
Life's most beautiful melody
You are my prized possession
Life's most precious revelation
You make my life perfect
For you, I have nothing but respect
You are a precious sister of mine
Because of you, life is fine
13. "A Special Bond" by Anonymous
You mean everything to me,
Beyond you there is nothing I can see,
A perfect guide that you are,
Remembering me even when far,
You always think of me first,
You have supported me,
When situations were worst,
The best sis anyone can have,
And that is you,
Thanks for being in my life!
14. "One in a Million" by Anonymous
You are pretty Intelligent and classy
Such an extraordinaire exceeding all, shining very bright,
A template for many generations to come,
Because of your unceasing fashion of care,
Stocking piles of goodness up to the roof,
Without room for misbehavior and selfishness,
You are indeed one in a million dear.
15. "Sister Sister" by Sierra Breeland
Here's a funny poem for sister!
My sister is funny
she likes to eat money
I can't wait till she goes to school
she might have a lot of work to do
I will have to teach her how to spell
I never want to be in hell
My sister is a tease
She is always making me freeze
She is so great
I do believe in fate
I am only seven
But I know all about heaven
My sister is almost two
I will have to teach her to tie her shoes
My sister I love to death
She is sometimes a mess
My sister I will never forget
She needs to learn not to hit
SISTER SISTER
I love you so
Thank you for being my sister
I will miss you so.
16. "We Are Sisters for Life" by Lori. A. Bitter
We are sisters for life, no matter what you say.
You may not be there every day, but you're in my heart.
You make mistakes, as do I; you are forgiven, as am I.
We'll hold through till the death.
I hope when we're old we can look back and laugh.
I'll always be there for you, and you can call on me for anything.
Always.
We may get into arguments and fights,
But no matter what, you're always forgiven.
I may not say it though, but I love you always and forever.
17. "Irreplaceable Friend" by Anonymous
Summer reminds me of happy times,
Autumn brings in the sweet sound of wind chimes.
Spring has a beautiful story to tell,
Winter had the fluffy snow swell.
Sister, we lived the seasons together,
Now it is hard to stay away from each other.
18. "My Life With You Is Bliss" by Anonymous
Having a sister like you in life,
I feel my life is a bliss,
It really feels so special with you
You support me in all and through
Blessed to have a sis like you
Who is so lovely too!
I love you!
19. "Apology to My Sister" by Rachel
If you are looking for a way to apologize to your sister, send her this sorry poem; she'll forgive you in no time!
I am sorry, Sister, for hurting you…
Yelling at you and saying all those bad things to you…
I know there were the good days,
Where we would laugh and shop together…
Saying we will be sisters forever and ever,
But sometimes we have bad times too, my baby sister…
I can't take back what I have said,
But I hope you understand that with anger
We can say things that are so untrue…
I know you are a wonderful person, talented, and have so much potential…
In my heart, you have a place because you are truly special
I commend you for your strength
And for your courage to fight every day…
I know that your life is hard,
And the people around you are negative…
I don't want to add to that,
So find it in your heart to forgive.
I enjoy our special outings together,
But it's not the same now that we have our families…
Our priorities have changed,
And we have to attend to other needs…
But, remember my sister, I am sorry for hurting you…
I did not choose my words, and they came out so wrong…
I know it will take time for our relationship to rebuild,
but I will wait…however long…
Again, I am sorry, Sister, for hurting you
Yelling at you and saying all those bad things to you…
20. "Sisters" by Kelli M. Kotthoff
It is such a beautiful poem to thank a lovely sister!
A sister is a best friend that you keep forever
She is your permanent shoulder to lean on.
I would like to tell you now,
My sister,
How well you have filled the role
And how I hope and try my best to give you
The same unconditional love that you have given me.
Throughout the years of our lives
I don't know what I would have done without
You.
After all, every girl needs a best friend,
A confidant,
And someone they can count on
No matter what.
Thank you for being that person.
5 Birthday Poems for a Sister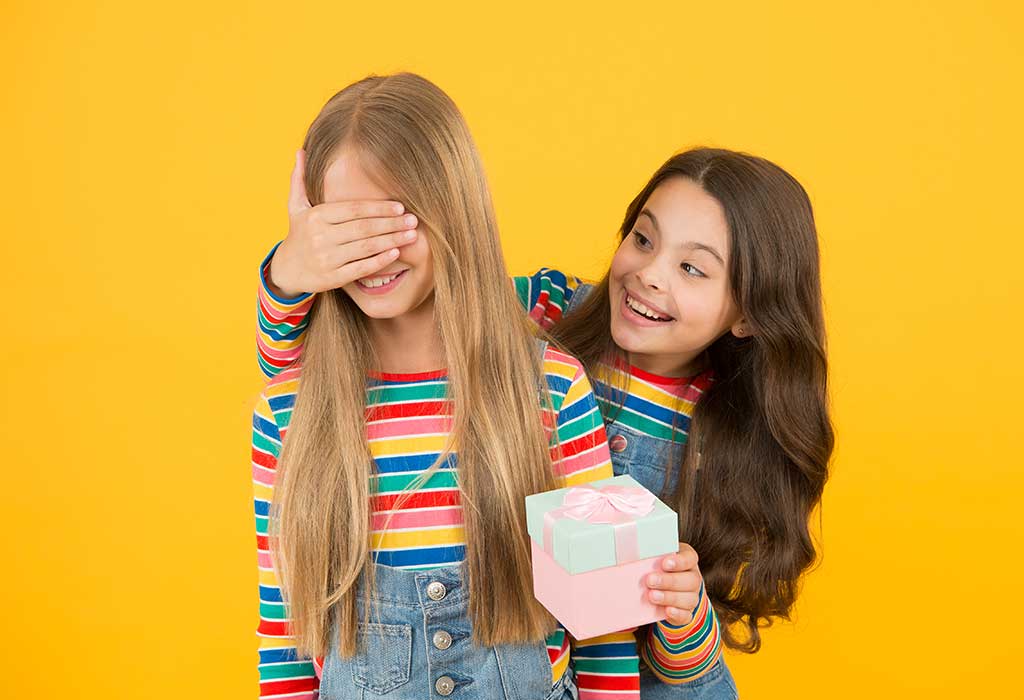 Birthdays are always special. Make them more special by sharing these birthday poems with your beloved sister.
1. "Happy Birthday Sister" by Kathryn Ann
God gave me a beautiful gift when he gave me you
Not only a big sister but a best friend too
To share times of laughter and memories
You can't put a price on precious times like these
What a blessing to have you in my life
Always compassionate in times of hardships and strife
Wishing you a Birthday making wonderful memories
With friends, family, and everything to please!
2. "Thick & Thin" by Anonymous
Even though, we always fight
And I gotta admit, sometimes you are prolly right
Yes, I won't deny, we always argue
Most of the times, it's me vs you
But hey, no matter who's right or wrong
I'll always be there to sing your birthday song
Through thick and thin, through highs and lows
I promise, I'll never let anyone dim your glow
Happy birthday sis.
3. "Together" by Anonymous
Together, we share a room
Together, we let gossip bloom
Together, we look at the stars in the sky
Together, we laugh and cry
Together, we study and play
Together, we keep enemies at bay
Together, we learn and grow
Together, in happiness and sorrow
Happy birthday Sis.
4. "Drama Queen Sister" by Anonymous
Happy birthday to the sister
Who is now a teen
Oh, and also the world's
Biggest drama queen
Dull, would be life without you
Like paint without its sheen
Thank you, for being
My life's happiness machine
5. "Happy Birthday Sister" by Tree.Cards
Wishing you a wonderful day,
Happy birthday sister, I'd like to say,
Don't you worry about the years,
I am sending, plenty of cheers.
So many things, you certainly deserve,
I know this, because I observe.
But if you don't get that purse,
My love is clear, in this verse.
I wish you only the very best,
Health and happiness, and all the rest.
Hope my hugs are warm and hearty,
Are you ready for your party?
We hope you loved reading all the poems shared above. Every poem is written with so much heart that we are sure it might have touched you. If you are blessed with a sister, do share a few with her and make her feel special!!
Also Read:
Cute Nicknames for Your Sisters
Birthday Wishes and Messages for Sister