Winter Care Guide for New Moms – 15 Handy Tips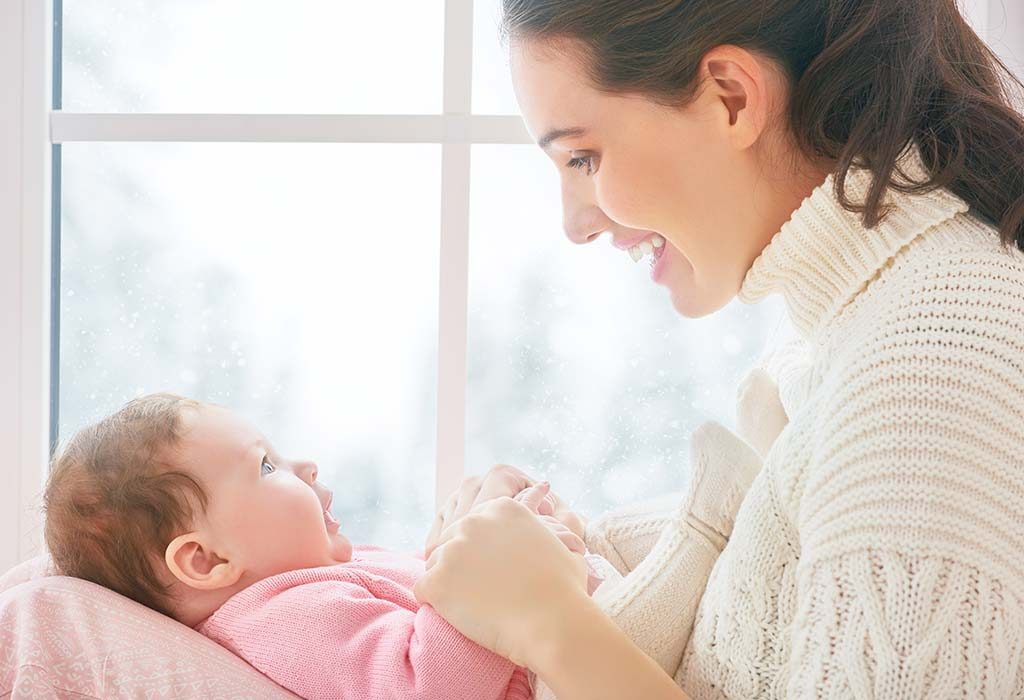 Congratulations, Mom! Your little munchkin is finally in your arms after nine arduous months. Doesn't it feel divine? Every time she grabs your finger with those tiny palms or looks at you with those curious eyes, your heart is sure to melt!
While you may enjoy such moments of utter bliss, it is also common that you feel completely overwhelmed by the number of instructions and advice you are getting from all directions, especially since winter is on our heels! While they all mean well, it can all admittedly become too much after a point. That's why we have put together the ultimate winter care guide for new moms. With these tips handy, you are ready to not only face but rock winter together with your little princess!
Simple Remedies for the Winter Cold
Try as you may, it is not always possible to keep the dreaded winter cold away. Also, since your body just went through a lot, it is possible for you to be low on energy, making you more susceptible to catching a cold. However, you might be advised against taking certain medicines as they may enter your baby's body via your breast milk. So here are some simple remedies for the winter cold:
1. Get eight hours of sleep. There is no exception to this rule, come what may. Call on your cousins, friends, other family members, etc. to help you with the baby, but make sure you rest enough. Quality rest will help your body recover faster, giving it more strength to fight the cold away faster.
2. Use an effective decongestant like Vicks VapoRub*, and use it as indicated. Vicks VapoRub is especially effective for bothersome cold symptoms. Apply on your chest, neck and back just before going to bed. You may also put it in hot water (not boiling) and inhale the steam to decongest the nose and sinuses.
3. Drink enough water to prevent dehydration, which can make a cold worse. This is especially important for breastfeeding Moms since breastfeeding can make you considerably thirsty! One of the best ways to actively monitor your thirst is to look for signs of dryness in your lips. Another clever way to ensure you drink water regularly enough is to put the picture of a glass of water as your lock-screen background on your cell phone. Every time you pick up your phone, you will be reminded to drink water!
4. Stress makes everything worse. So make sure you take a break and relax. The best way to do this is to indulge in a little bit of yoga. The breathing exercises of yoga are not only a great antidote for stress, but also an effective way to clear out your nostrils and sinuses!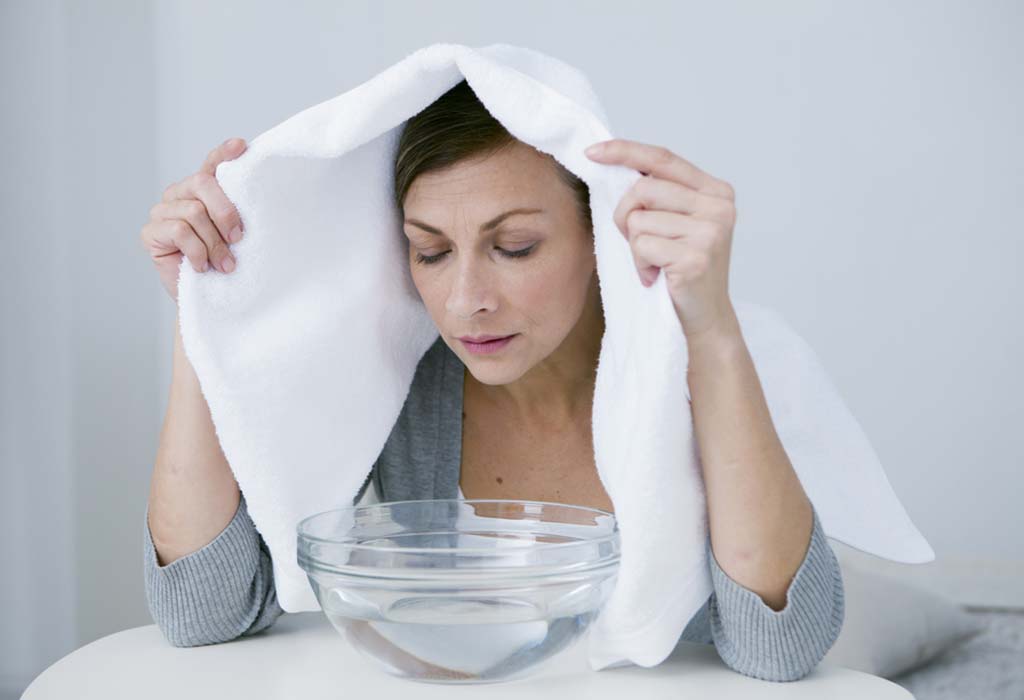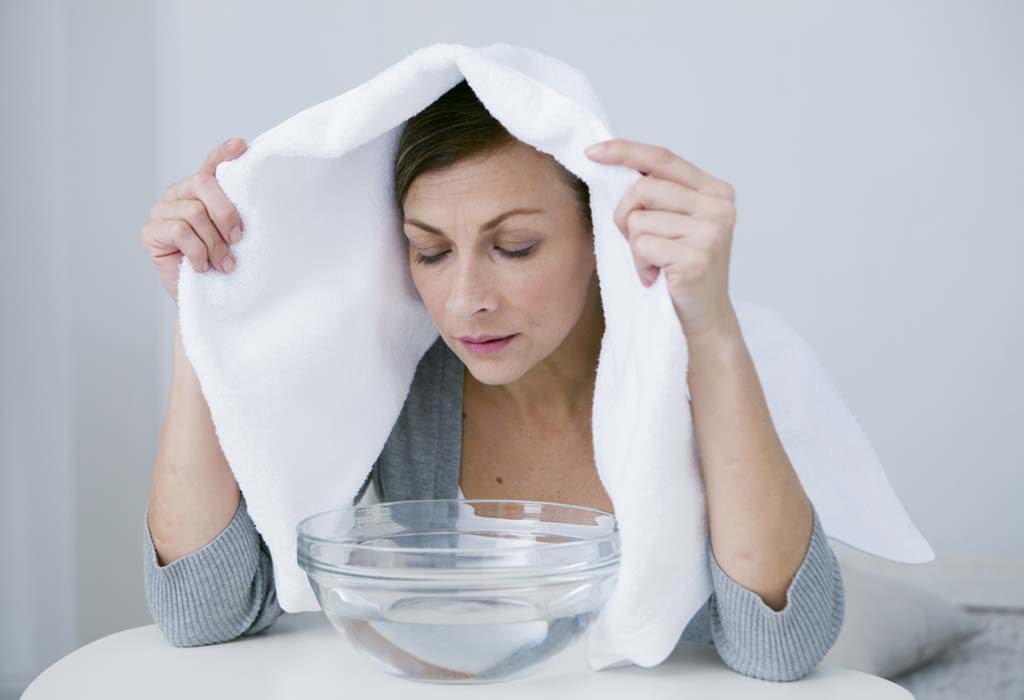 Winter Diet to Keep the Cold Away
Here are a few simple precautions you can take in terms of the food you eat (and drinks you drink) to stay healthy and fit in winter.
Start your day with a glass of warm water with a spoonful of ghee stirred in. Ghee has more medicinal properties than we can imagine. Most importantly, ghee stimulates the immune system of the body and also protect from winter dryness. You can even use ghee for your baby's skin.
Stock up on citrus fruits and fruits rich in vitamin C. Include oranges, amla, lemons, papaya, pineapple, etc. and other seasonal fruits in your daily diet.
Include foods that have a higher thermogenic value in your diet. This tip is based on the principles of Ayurveda: some foods require more energy to be digested. Such foods, when included in the diet, generate more heat in the body, and help combat cold weather. Examples include spices (cinnamon, chilli, asafoetida, black pepper, and so on), root vegetables (carrots, potatoes, onions, garlic, etc.) and certain herbs (like basil, mint, etc.).
Swap your afternoon cup of tea or coffee with a cup of green tea. Alternatively, add ginger to your regular cup of tea. While the catechins and other antioxidants in green tea help strengthen immunity, ginger is a well-known remedy for a sore throat and acts as a great antiviral.
Drink warm turmeric milk with a dash of honey in it. While turmeric is one of the many typical 'naani ke nuskey' that we all know about, many people don't know that honey is also great in curing upper respiratory tract infections. Additionally, this concoction will not only cure your cold but will also help you sleep better. Do not be surprised if your breast milk colours slightly yellow over regular consumption of this drink!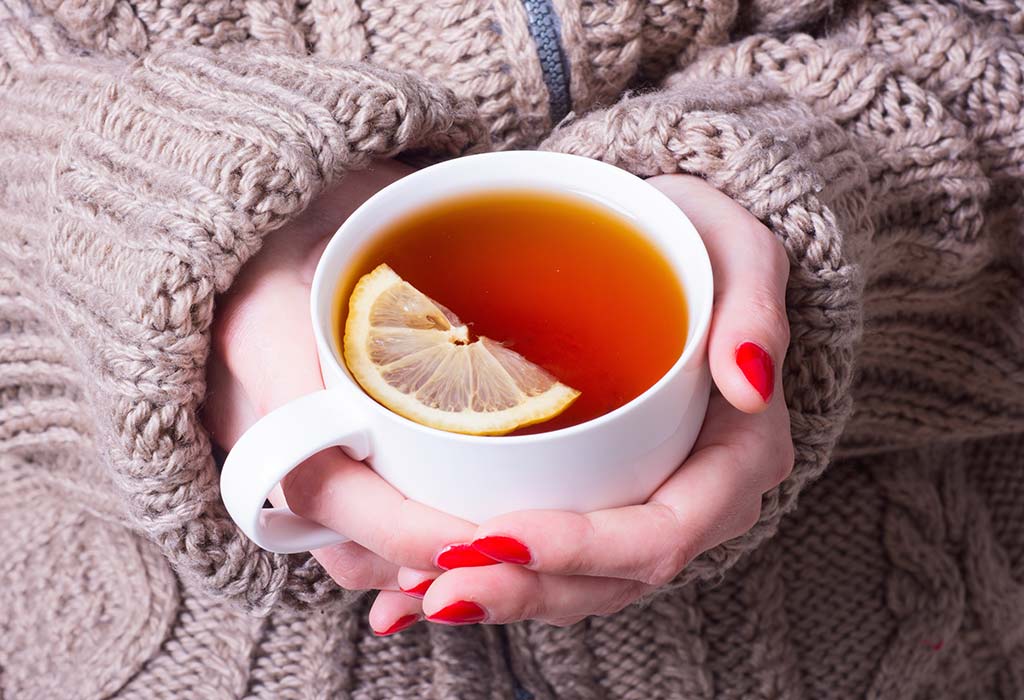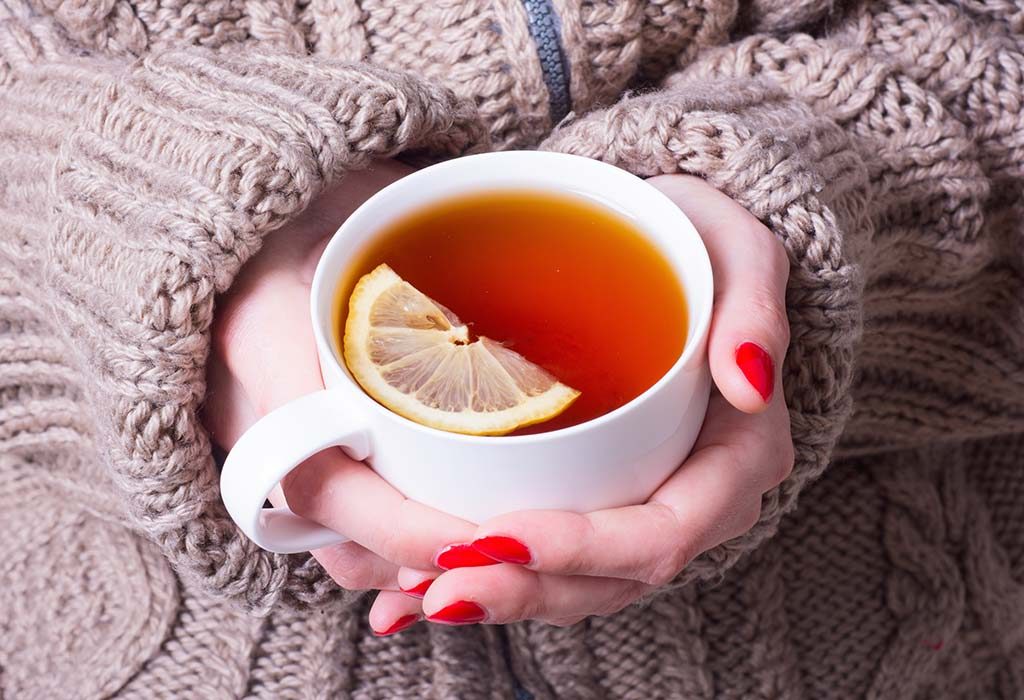 Winter Personal Care and Clothing Tips
Finally, these personal care and clothing tips will you keep you protected when you step out of the house.
Wash your hands often! Don't forget to use a good moisturiser after every wash, especially to protect the cuticles and keep the skin soft. This will also benefit your baby, as your hands will be soft and clean at all times that you interact with her.
Keep your chest and back covered in at least 2 layers, all through winter. The warmer you keep your lungs, the less likely you are to catch a cold.
Break a sweat! Get 20 minutes of solid cardio activity every day (or at least every alternate day). This would be a great way to spend time with your baby too – you can simply take her out for a walk and soak up some sun together, or dance and entertain her!
Keep your hands and feet warm. Heat enters and leaves the body through the extremities, so keep them warm.
Take a cold water bath! Believe it or not, this actually helps by improving blood circulation and generating body heat.
Keep your ears and head covered when outdoors. If you don't like wearing monkey-caps, consider at least wrapping a warm scarf around the head. But won't you look cute when you click a picture with your princess in matching head-caps?
This winter-survival guide is great for all members of the family since these are all simple remedies and tips that anyone can follow. Hope nothing comes in your way of enjoying your favourite season this year!
*Disclaimer: Always read the label of the medication. Use only as directed. If symptoms persist see your doctor/ healthcare professional.
Also Read:
Simple Postnatal Workouts for New Moms
Inventions That Simplified New Mom's Life
Effective Ways to Help Out a New Mother