11 Beautiful Cartoons That Capture Your Experiences Of Being a Mom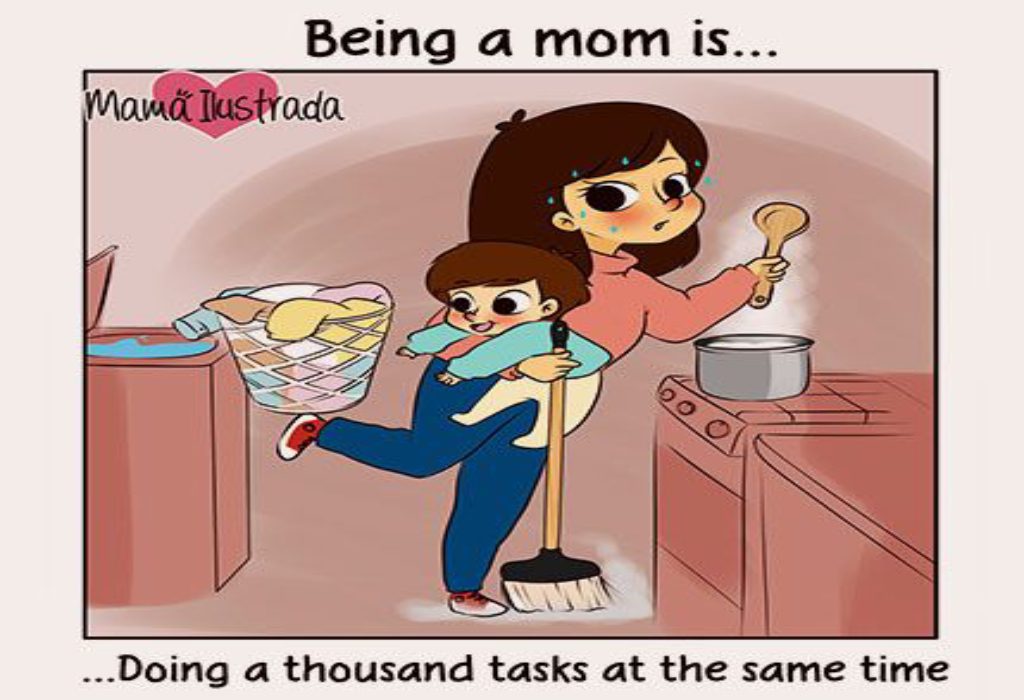 In this Article
Dirty diapers, a mess on the floor, sleepless nights – new motherhood can be as challenging as it is overwhelming! You often end up thinking – am I the only one who's finding this so hard? No, NO. We are here to help you cheer up with these beautiful cartoons that unite moms from across the world!
Have you wondered why parenting often seems so challenging to you, while other moms seem to be uncrowned experts? Try as much as you want, but everything is a task – right from feeding to maintaining a clean house to getting a good night's sleep. It is exactly during these moments of doubt and stress that you need to look at some cartoons!
Natalia Sabransky, a freelance illustrator from Argentina and mom to a two-year old boy, has created an as-real-as-it-gets depiction of parenting on her website 'Mama Ilustrada'.
This series of cartoons is inspired from her experiences of bringing up her adorable son Santiago. And we mean adorable in a very temperamental, tantrum-throwing, keeping the household on tenterhooks way, just like children are famous for. Hop on for this fantastic photo-journey that seems to have captured your experiences in print!
Being a Mom – Here's How It Feels
There you have it, Mommy. Parenting is difficult. It is difficult also for the confident, self-assured moms you find at the supermarket, the park or the daycare. When they look at you, kissing your child on the forehead, or walking with your arms full of childcare essentials, they experience exactly the same emotions – look, that mom seems to be managing just fine!
Yes, you are managing just fine. You are the centre of your child's universe, just as he is yours. The next time you feel lonely, incompetent or fatigued, remember that parents across the world go through exactly that. For the most part, your child's delighted bear hug, reserved exclusively for Mamma, will make up for just about everything