14 Best Parenting Podcasts For Every Mom & Dad
In this Article
Podcasts are undoubtedly one of the most resourceful ways to receive parenting advice; simply for the reason that you do not need to take out extra time to listen to them. You can do it while you are on your way to work, in between household chores or even while you go for your daily walks or exercise.
Another great reason to listen to podcasts for parenting tips is for not just learning things the interesting way, but because it feels more intimate and like being a part of the conversation.
Helpful Parenting Podcasts to Keep You Going
Podcasts on parenting are extremely popular and there are innumerable of them in the digital world. Here is a list of fourteen of the most informative, interesting, smart and funny top parenting podcasts for you to choose from.
1. The Modern Dad's Podcast
With so much of digital content for mothers on parenting, here is one of the best parenting podcasts for dads. It was stated to be one of the best podcasts on parenting by Healthline in 2015 and has been evolved even more since then.
Why it's Great
"The Modern Dad's Podcast" brings forth issues that every dad in today's modern world faces in their professional life and as a parent. The podcast shares stories about the experiences of parenthood and the joys and pains connected with it. From interviews with experts and authors to discussions on current parenting issues, the podcast has it all with stress given especially on fatherhood.
2. The Boob Group
Hosted by a certified lactation consultant, the Boob Group is a weekly discussion on all the aspects of breastfeeding.
Why it's Great
The new parent podcast supports mothers who believe in the goodness of breastfeeding their baby. Every week, there are discussions on the struggles and success of breastfeeding with experienced mother groups. It also discusses the challenges faced by working moms and their tryst with pumping milk, the effects of stress on breastfeeding and various other situations faced during the breastfeeding period faced by mothers.
3. The Longest Shortest Time
The Longest Shortest Time is one of the most popular, successful and possibly the longest run podcasts on parenting.
Why it's Great
The parenting podcast is a mix of emotional and funny content that keeps the listeners engaged throughout the narrative. Although the main focus of the podcast is on motherhood, it has content for all.
4. Janet Lansbury Unruffled
Janet Lansbury's podcast Unruffled on respectful parenting is one of the best toddler discipline podcast. As an expert on parenting and having written two successful books on babies and toddlers, Janet Lansbury's podcast stresses the need for respect and acceptance of the child's emotions and behaviour but at the same time asks parents to set a limit for the child.
Why it's Great
Unlike many parenting podcasts on the offing, Janet Lansbury's Unruffled talks about effective parenting tips and advice on situations common to all parents.
5. The One in a Million Baby
The narrative podcast showcases interviews of parents having children with severe disabilities some of which are life-threatening and their everyday journey as a parent.
Why it's Great
The podcast acts as a great platform for parents to share their emotional trauma which keeps them away from feeling alone and hopeless.
6. Solo Parent Life
Solo parenting can be planned or an unplanned one but it always comes with its share of trials, tribulations, ups, and downs. One of the best single mom podcast, the Solo Parent Life is one such rich reserve where single mothers can find everything that is required to be a great parent no matter what the circumstances are for them.
Why it's Great
The weekly episodes of Solo Parent Life offer new ideas, relatable stories of solo moms, and extend emotional support for all the single mothers.
7. AT Parenting Survival
One of the best podcasts on parenting children with mental illnesses, the AT Parenting Survival podcast throws light on Obsessive-Compulsive Disorder and Anxiety in children and how to deal with them effectively. Child Therapist, Natasha Daniels talks to parents who share their journey as a parent with children suffering from these mental disorders.
Why it's Great
Being a Child Anxiety and OCD Expert, Natasha Daniels motivates and teaches parents the ways to approach parenting problems faced by them.
8. What Fresh Hell
A two-time award winner for the best podcast and the best family and parenting podcast, What Fresh Hell deals with is all types of parenting issues. The podcast offers expert advice and concrete solutions along with some comedy and light-hearted talks by two experienced mothers Margaret and Amy.
Why it's Great
It deals with serious parenting dilemmas with outright precision and lightens it with a fresh spell of comic banters.
9. Dads Don't Know
With more often podcasts and blogs on mothers and their parenting skills, Dads Don't Know is a rare podcast that delves deep into parenting through a father's perspective. The discussions are all "father-centric parenting" with debates and discussions on childbirth, toddler issues, and much more.
Why it's Great
It brings down the common belief that only mothers know it all.
10. Best of Both the Worlds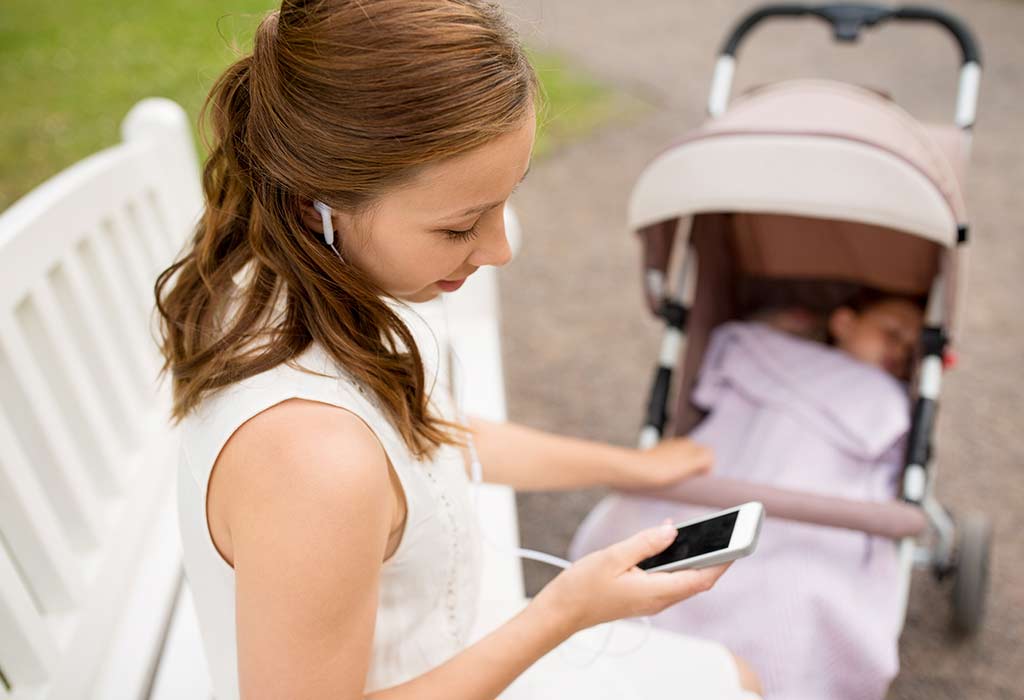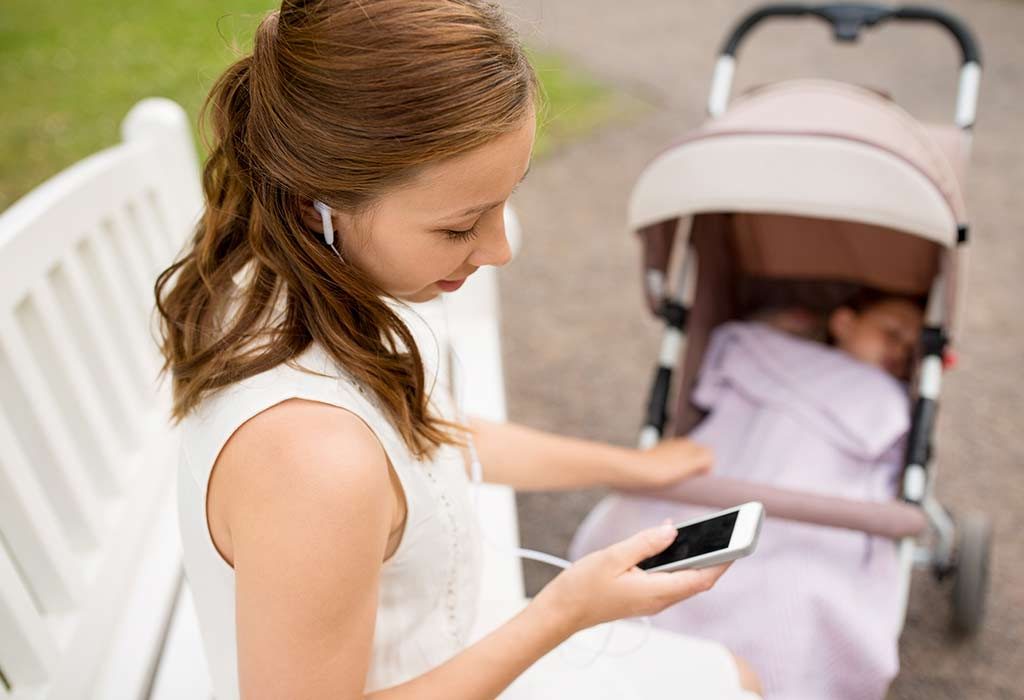 For any mother who loves her family and is career-oriented at the same time, Best of Both the Worlds is the podcast she should subscribe to. The two hosts Laura and Sarah talk about the balance between family and career, parenting issues, and managing time effectively.
Why it's Great
There are all-rounded discussions about all the aspects of life.
11. One Bad Mother
Meant strictly for mothers, the podcast deals with everything; starting from recovery post-delivery, sleep deprivation, the sibling rivalry between children, dilemmas and frustrations of motherhood, parenting, self-care and more, with a comic twist.
Why it's Great
The podcast reminds mothers that it is okay to take it easy and not to feel guilty at the thought of catching up on some "me time" to relax.
12. Mamalode
In this parenting podcast, useful and thought-provoking essays on parenting are read out by the authors along with interviews with the authors on their write-ups, their journey, and experiences as a parent.
Why it's Great
It is a treat for those busy mothers who cannot squeeze in enough time to sit and read the online and print magazine of Mamalode. Instead, the Mamalode podcast gives such mothers to listen up to all the interesting parenting banters while driving to work or doing the household chores.
13. Quiet
The podcast enables parents and teachers with special tools that will empower introverts. The weekly episodes discussions range from a better understanding of quiet kids to expert advice on education and healthy parenting.
Why it's Great
The podcast lays stress on helping quiet and introvert kids and in making parents and educators' better enablers for such kids.
14. Mighty Mommy
Right from dealing with colic problems in infants, baby tantrums, teen's mood swings, ways to deal with defiant kids, to problems of college-going children, Mighty Mommy has it all! And to top it all, the advice and tips are practical and precise.
Why it's Great
The best part about this podcast is that it deals with innumerable children and parenting issues right from the age group of infants to college-going teenagers.
Take your pick from the above list of podcasts that suit your purpose and navigate your way through the ups and downs of parenting easily.