We Just Found Out Rani Mukherjee's Parenting Style – and It Is Totally Cute!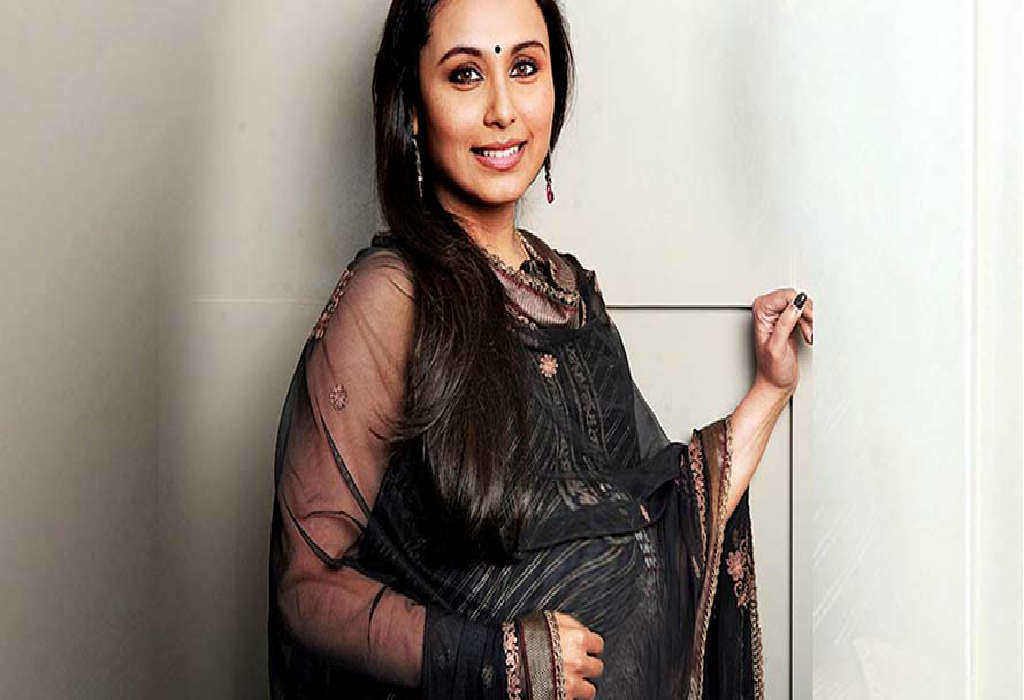 When we are expecting, there is no end to the advice that comes our way. We are told about everything – from baby care to maternity problems to parenting. It seems that all mothers everywhere are joined by a common thread of thought and action. But the truth is different. While all of us want the best for our babies, we are, ultimately, different as people. The way we bring up our kids is also different. It is this difference that lends to our babies the values and lessons we want them to grow up with. Mommy Rani Mukherjee, who gave birth to daughter Adira last year, also has her own parenting style. And we think it is a perfectly cute one!
Rani Mukherjee was at the peak of her Bollywood career and the queen of everyone's hearts when she decided to get married. She tied the knot with filmmaker Aditya Chopra, and in 2015, the couple became parents to a little girl. They named her Adira, after their initials. Rani's pregnancy came with a fair number of challenges. She put on a lot of weight. She also had to be hospitalized over some health issues when her doctor felt the need for medical supervision. Though she tried to keep active and fit during this time, all moms know pregnancy and childbirth can get very complicated indeed! Rani's delivery also happened before schedule and for many months after this, she confined herself to the house. Her little world comprised her husband, family, friends, and at the centre, her darling daughter…
But today, several months have passed since Adira's birth. The little girl is about to turn one in December and Rani has finally ventured out from home. Recently, her friend and filmmaker Karan Johar revealed something about her parenting style that explains her long absence from the public eye! Rani's mantra as a parent to a little girl is so beautiful that you'll be nodding your head in agreement!
Rani Mukherjee believes in the "Mother India" style of parenting. No, we aren't kidding! She loves being a hands-on, obsessive, thoroughly dedicated and slightly hysterical mom who doesn't ever let her daughter Adira out of sight! This is why her friend Karan Johar calls her Mother India and she doesn't seem to mind.
"I met Rani and Adi in Europe and spent some time with them. I kept teasing Rani by calling her Mother India because she's obsessive about her daughter. We're all amused about that. Adi and I are always laughing about how hysterical she is. But she's lovely. Adira is beautiful. Adi and Rani are special to me and their child is exceptionally special. I get teary eyed when I see Rani and Adi as parents."
Source: https://www.filmibeat.com/
For Rani, especially, this style of parenting comes naturally. She has always been very fond of kids and dotes on her young niece too. She loves spending time with children and now that she has a doll of her own, it is no wonder she doesn't want to let her out of sight! Adira brings her so much happiness that she is content to just be with her. Her style of parenting ensures that Adira is always well-cared for, her needs are met, and she understands that her mom will always have her back. This is a healthy way to build a strong bonding between mother and child. While some of us may differ and question the separation anxiety that such behaviour can trigger, let's be honest. There's nothing and no one an infant loves more than his mom! Everything else can gradually be taught when the baby is older and understands the world better.
It is early days yet but Rani has learnt several thing about being a mother. She sticks to her belief that privacy is paramount and media glare is unhealthy for young children. She knows that weight gain after pregnancy isn't something you can avoid or be overly worried about. She also appreciates the fact that celebrations are the best when they are heartfelt and shared with people who matter. This is why the couple had a unique way of sharing their happiness with their loved ones – something that is as sweet and joyful as their child! They sent out a cute baby cradle, beautifully decorated in pink, and packed with goodies. The colourful cookies even had Adira's name spelled out on them. As Adira grows up, so will Rani, and this will be testimony yet again to why kids bring us so much joy.
Now that Rani has gained more confidence as a mom, she has started going out of the house and reclaiming friendships and social ties. Recently, she attended the Ganesh Chaturthi function at her friend and designer Manish Malhotra's house. She is also catching up with her sister-in-law Jyoti Mukerji, her niece Mishti and mother-in-law Pamela Chopra. Some time back, Rani and Adira travelled to Paris to keep her husband company on his shoot.
But here's the best news about Rani's growing confidence as a mom: she has also decided to get back to work! As per reports, she has signed her first film after motherhood – a biopic by director Siddharth Malhotra who earlier made the film 'We Are Family'. The film will rollout only in the latter half of next year, when Adira is older. We are sure this hard-working and devoted mother will find a way to balance her work and personal life and ensure that her time spent with daughter dearest doesn't suffer at all.
There's nothing more special in this world than growing up together with your baby. Along the way, you learn and unlearn so many things, face ups and downs and nervous breakdowns, and even feel like a failure at times. But having faith in your love and judgment is the best gift you can give to your child. Here's wishing Rani and her little bundle of joy all the very best for their life together!