The Secret to Beautiful Selfies with Your Kids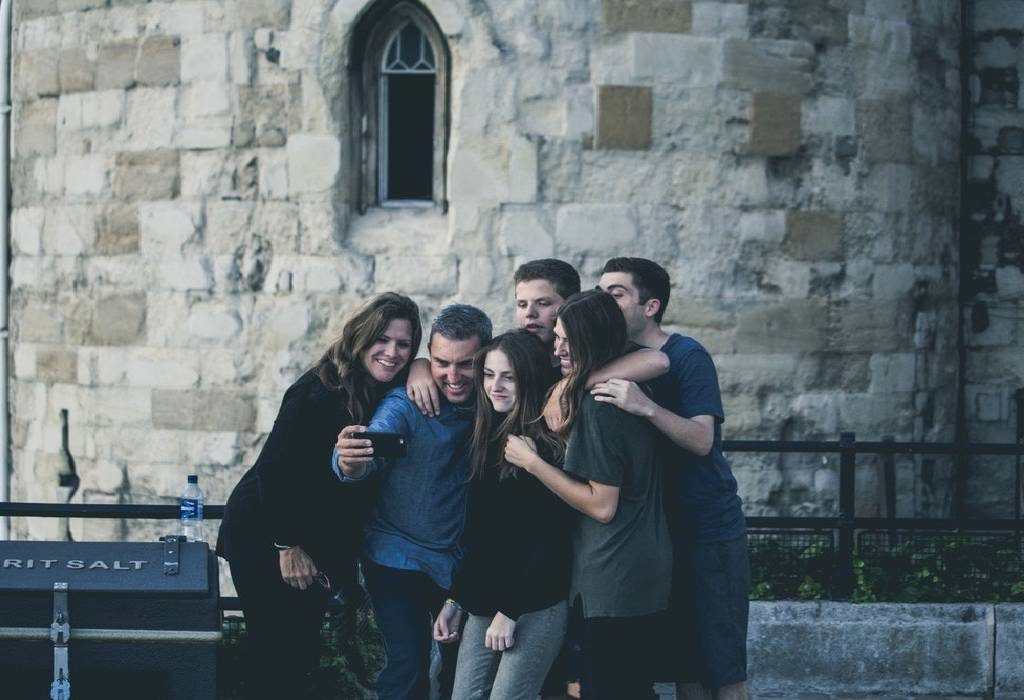 In this Article
Selfies have become a popular means of self-expression in various set ups, moods and backgrounds. They also do wonders for interpersonal bonding when precious moments with the family are captured in print. Learn how to click perfect selfies with your kids and add onto the family treasure of memories.
In today's world of gadgets and mobiles, selfies have become a delightful way to document the best moments in our lives. As mums, our choicest moments are often with our children and there's nothing more enjoyable than capturing special times spent with the little ones. Knowing the secrets to wonderful selfies can help you get it just right.
Kid-Selfie Tips for the Photographer in You
1. Check the Background
Make sure you have proper light – not too bright, not too dark—for this is the one hack that can make or ruin your picture. Also keep the background clear of intruders in the frame.
2. Choose Beautiful Backdrops
Kids love outing and picnicking. Select a beautiful yet fun spot for your backdrop to ensure the pictures come bright and happy. Don't hesitate from using filters and editing apps to adjust minor flaws in your selfies.
3. Take Care of your Arms
When you take selfies with your kids, your arms may pop up where you absolutely don't want them to! Try being close to the camera to could avoid bringing your arm in the picture.
4. Utilize HDR in your Smart Phone Camera
High Dynamic Range or HDR in your smart phone camera can help make your selfies with kids even more awesome to look at.
5. Choose Something Different to do Every Time
Experiment with your child's dressing, the background, the mood and the light. Also make sure you never miss out on clicking loads of selfies on special occasions like birthdays for this is when your child is at his merriest.
6. Take Different Snaps at Different Angles
Let the moods, perspectives and angles be different in every picture you click. This brings variety to your collection while also making the experience more enjoyable.
7. Relax and Make it Pleasant
Clicking family selfies is a jolly and relaxing time. Do not thrust selfies upon kids. If you have a camera-shy child, talk to him about why clicking pictures is cool and allow him to see how cute he looks in some of the finished photographs.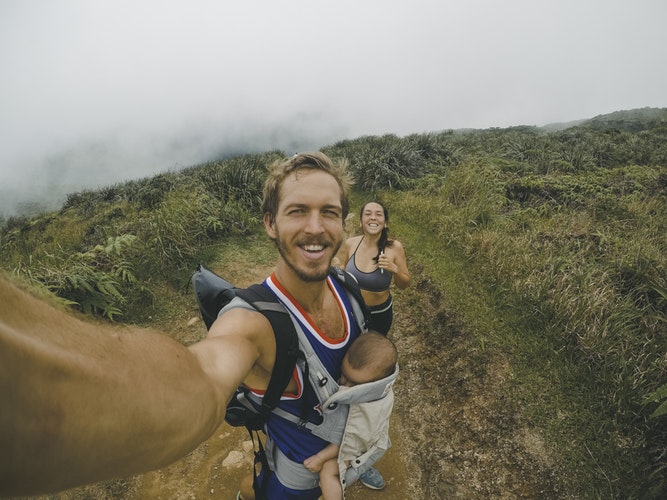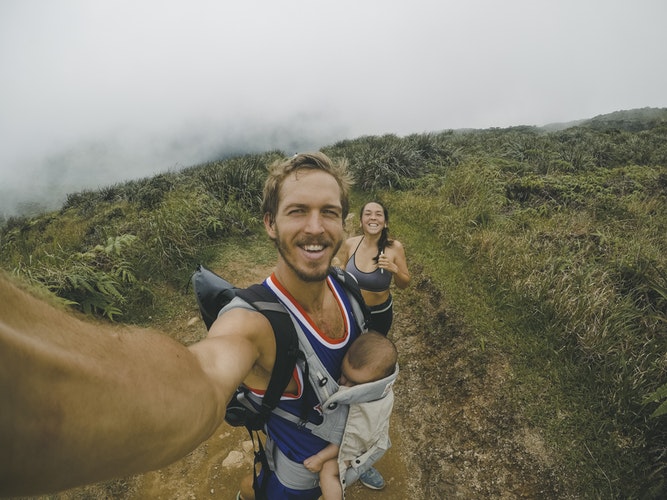 8. Cozy up with your Kids
What is a better time to cuddle up with the little ones than when you're storing it for life? Closing in on one another also makes sure the frame doesn't chop off parts of you from the picture!
9. Keep Clicking
Don't stop at just one selfie but click in bunches. Some of your pictures may turn out to be under or over exposed. Taking loads of snaps ensures you can pick and enlarge the best one for your living room.
10. Allow Kids to Take Selfies
It might be a good idea to occasionally let your child click selfies with you or the rest of the family. This fuels his curiosity and creative expression while also bringing him closer to you.
11. Do Not Try to be Perfect in Shooting
It will be difficult to achieve the right exposure, lighting and focus in every picture you shoot. Try focusing more on the fun and the moment, especially if your kid is young.
Children can be a great source of photographic bliss and offer you playful moods, fun expressions and little achievements every day. Keep your camera or smart phone by your side to keep pace with the best moments and ensure you have a rich collection of pictures to share with your loved ones. While you're at it though, it will be good to ensure a balance and record some moments only in your minds in order to keep your little one from narcissism!
?>