Handling Kids When Eating Away from Home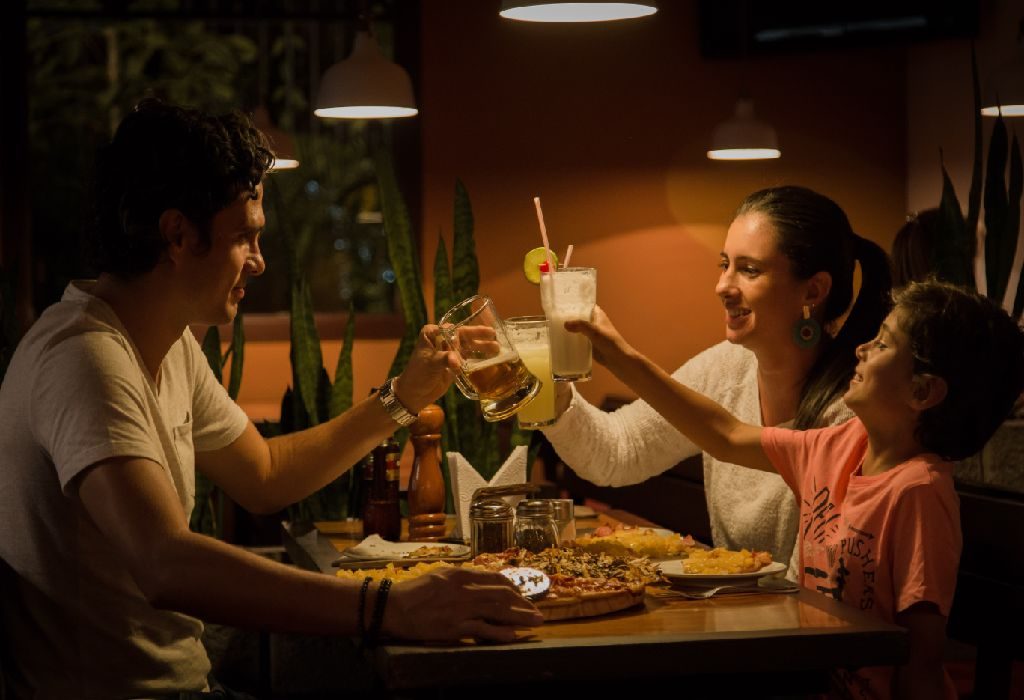 When you are going out to a fancy restaurant with your toddler, make sure to feed him something in advance, give him enough sleep and order his favorite dishes to make him feel comfortable in the restaurant.
There will be some point when you will have to take your toddler out along with you to eat at a fine dining restaurant. This outing can take a toll on you. In the process of getting your child accustomed to the new environment, you might have to face his tantrums and crying. Do not fret. Taking proper precautions in advance and following certain rules might help you.
1. Right Timing
Plan out a time that is best for you and your toddler to eat out at a restaurant. Early in the evening is the right time when the restaurants are less crowded, and you wouldn't have to wait to get a seat. This would make your toddler less cranky.
2. Restaurant with Kid-Friendly Choices
Visit a restaurant that has a lot of variety in menu, especially for kids. Consider giving your toddler a new food to try to develop his eating habits. Allow him to taste food from your plate, just to develop a unique taste.
3. Avoid Taking a Tired Toddler Out
If you have made a reservation at a restaurant, make sure you make him sleep before taking him out. A tired and irritated toddler might be out of control at the restaurant.
4. Order Toddler's Favourite Food
Order something tasty or unique for your toddler. Besides his favourite dish, order a fruit drink in a fancy glass, which can make him feel very special.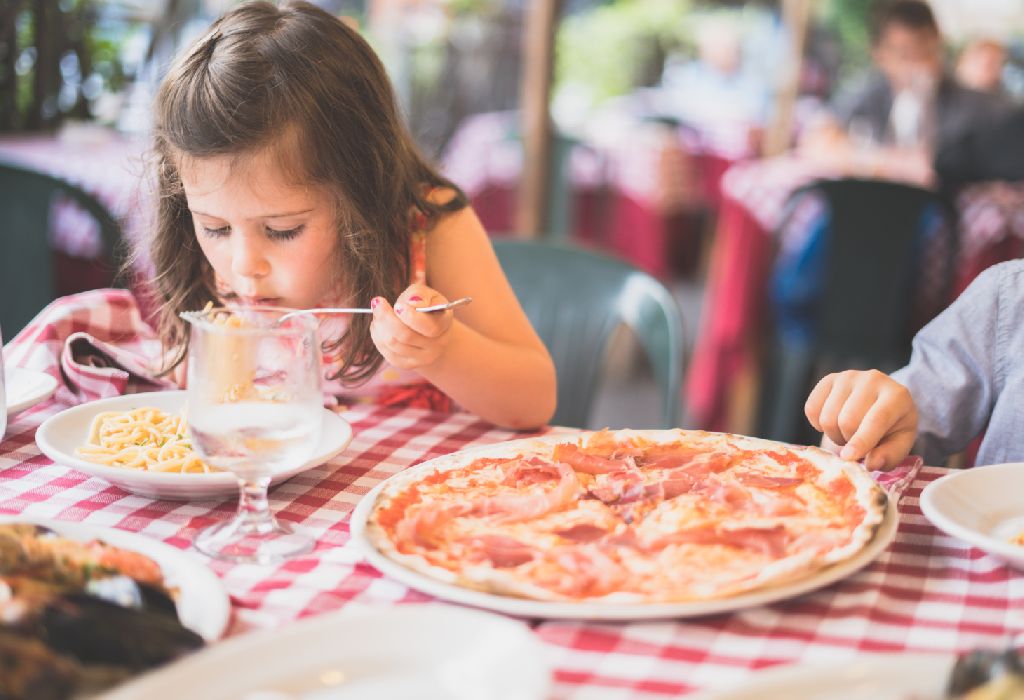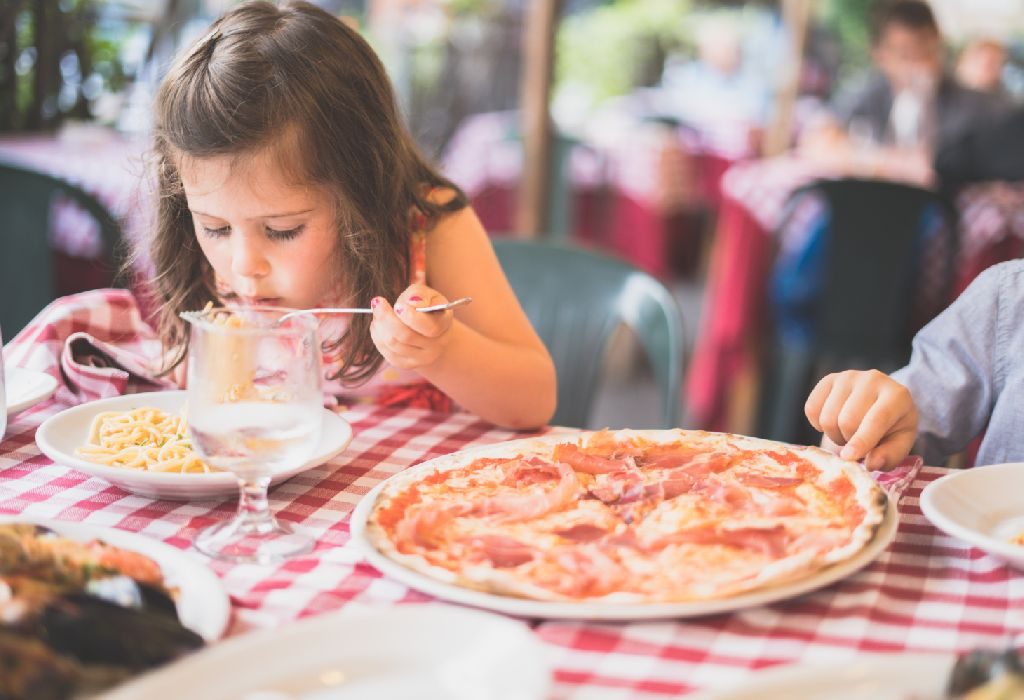 5. Turn off the Parenting Mode
Avoid prodding your toddler to finish his vegetables or drink. This might make him feel stressed and spoil your mealtime.
6. Make Him Understand Some Rules
Make it clear to your toddler to follow basic rules of good behaviour outside the home. Make him understand what you expect of him and how should he behave in a restaurant.
7. Add Some Activities
Before going to the restaurant, buy a few new toys that will be interesting for your toddler. These will keep him busy in the restaurant. You can also feed him some snacks before having dinner, so that he is not starving while you wait.
8. Pick an Appropriate Restaurant
Go to a moderately priced restaurant or a casual hangout with elegant dining area. These places do not ask for an uptight behaviour from their customers, but be sure that your toddler maintains the decorum of the place.
9. Rush to the Door
If possible sit close to the door. When your toddler cries, you can take him outside immediately. Just make sure that you bring him in the restaurant only when he has calmed down and is quiet.
Inculcate good eating habits and table manners, even at home so that when you take your toddler out, he doesn't embarrass you with his indiscipline.