5 Bollywood Moms Share Their Top Nutrition Secrets For Kids!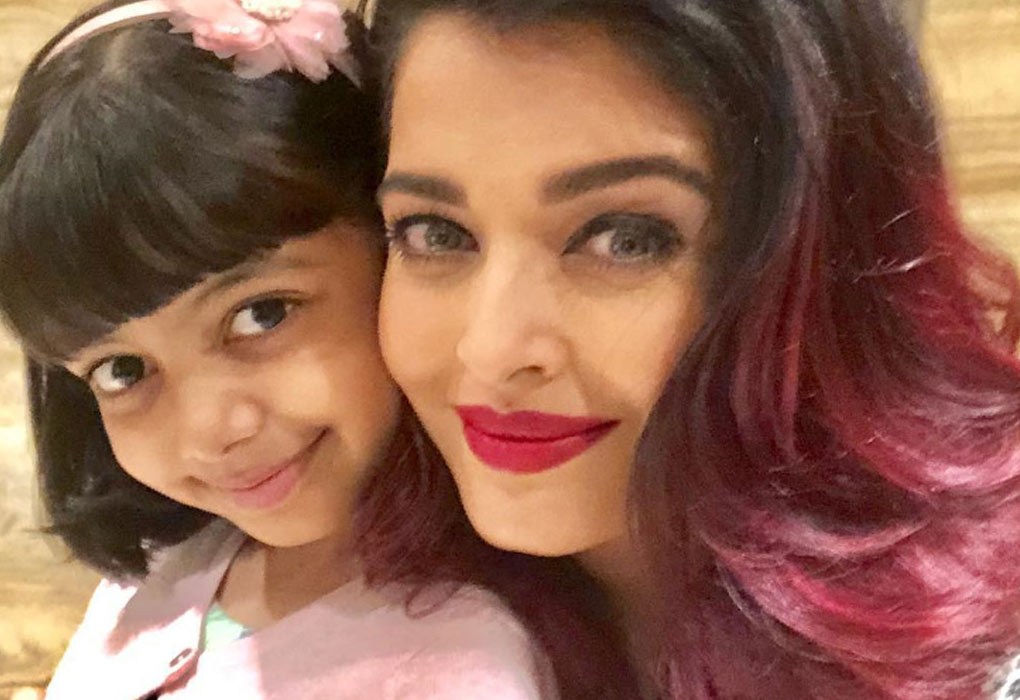 In this Article
All the health experts and dietitians of the world aside, there's someone who knows nutrition better than anyone else. Whom are we talking about? Moms! They have an uncanny ability to feed their kids yummy yet nutritious food day after day, and figure out exactly what is in their child's best interest. Ditto for our Bollywood moms. Just like the rest of us, our filmy mammas also struggle with tantrums and try their best to make meal-time as healthy and interesting as possible. What exactly is their secret formula?
We have brought for you assorted secrets from five Bollywood moms. These tips tell you just how they go about giving their children the adequate nutrition. Considering meal-time with kids remains a perpetual struggle, what with the young ones always attracted to the wrong kind of food, these secrets can actually help you handle that. When it comes to children, every little help counts!
5 Bollywood Moms Share Top Nutrition Secrets For Their Kids!
1. Aishwarya Rai
The best part about this Mommy's nutrition secret is this – simplicity! She believes in keeping everyday food light, simple and quintessentially Indian. Developing the habit of eating wholesome, simple food everyday makes sure our kids continue this lifestyle even after they grow up. This has an additional advantage too – you get to maintain a healthy weight even without intense exercise. In fact, these Indian food swaps have been proven to promote weight loss! However, Aish does believe in indulging occasionally – in Thai or Mexican food – to expose her daughter to varied tastes.
Top Mommy Tip: "Aaradhya is being trained to eat ghar ka khana. Our food habits are simple – we enjoy having the typical roti-sabji-daal-rice combo. Indian cuisine is so rich and varied, we do not feel the need to try out Thai or Mexican or Italian."
2. Shilpa Shetty
One of the fittest Bollywood moms we know, Shilpa has a simple yet very important food secret – hogging is not nutrition! As moms, we often go overboard with our children's food; it never seems enough. Shilpa believes in a nutritious, adequate diet that is also portion-controlled. She also incorporates in her kitchen cooking secrets she learnt from her mom. We think this tip about the cooking base is a perfect winner.
Top Mommy Tip: "My mum is extremely aware of the cardiac problems in my family, so she makes sure we have a lot of vegetable oil, and she replaces coconut milk with normal milk, which is lower in cholesterol. We have a lot of masala at home. We go easy on it though, to make it easier on the digestive system, and to bring out the taste of the vegetables."
3. Raveena Tandon
This Mommy believes in starting the day with brain-power! Breakfast for her kids is a filling, nutritious meal that usually comprises milk, banana, eggs, whole grain toast, oatmeal, yoghurt and fruit and nuts. Isn't the very thought refreshing? For the remaining meals, Raveena tries to introduce vegetables in different textures, colours and shapes – variety is the spice of life, after all! She also makes sure the kids are away from oily/fried food, stuff that has maida and aerated drinks. This may seem challenging to do but instilling the right habits early can get the job done.
Top Mommy Tip: "Generally, I serve them one interesting dish with two boring dishes. Do not solely rely on sneaking vegetables into every dish. While this may seem like a good tactic, if used regularly, it will backfire. Your kids will think of vegetables as something so awful they that need to be camouflaged!"
4. Malaika Arora
Our very own fitness role-model brilliantly replicates the tradition at home – her kids know exactly what food is and isn't safe! Children adore street food and outside food, and if truth be told, it is extremely difficult to monitor this. Malaika's son, for instance, is a huge fan of South Indian food and pasta. What Malaika does is take additional effort to teach her kids to identify places that are safe to buy food from – considering hygiene, preparation of food, and ingredients used. Also, she is a strong believer in regular meal times. Not only does this maintain a healthy metabolism rate but also discourages kids from unhealthy snacking.
Top Mommy Tip: "There's always a special sauce with a dish. I even try and add new ingredients to the food so that it becomes tastier. (I also) serve meals only at the dining table and make sure he doesn't eat alone or while watching television."
5. Karisma Kapoor
How do you define a lucky Mommy? Someone whose kids love her cooking right from the outset! Karishma's kids love the food she makes, especially dal chaawal and bhindi, but not so much the baingan and karela! To counter this dislike towards veggies like broccoli and carrots, she cuts them in different shapes and serves them with dips. She even tries this for toast – using cookie cutters to cut out hearts and stars. Always works with kids! Another tip she strongly advocates is serving children every three to four hours. Frequent eating ensures less crankiness as well!
Top Mommy Tip: "To make them eat uninteresting khaana, I tell them stories while they are eating. I don't deprive them of anything. So I generally treat them to junk food over the weekend. But I make sure they don't over-indulge."
Bravo, moms! In today's crazy lifestyle, food and nutrition is more important than ever before. Developing good eating habits early in life and creating a beautiful balance between health and taste isn't easy – but moms do it in style. There's a reason Ma Ke Haath Ka Khaana enjoys the cult status it does!