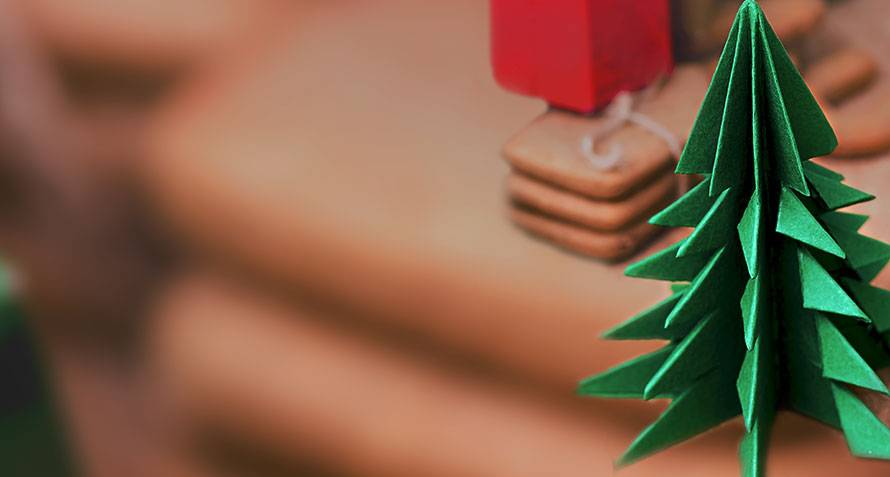 Last Updated on
The closer we get to Christmas, the more expensive decorations become! But what's December without a nice and bright house, full of cute ornaments on the tree, down the windows and up the walls? If you're already losing your calm planning for Christmas presents and parties, while trying to keep your kids busy, we have the perfect solution!
We give you 5 craft ideas that are easy to make, easy to source but beautiful to behold! They can be terrific hobby idea in the run up to Christmas. Not only will they keep your children occupied but you'll also end up having a wonderfully festive, if a little messy, house!
Cool Christmas Origami Ideas
1. Santa Boots
Dashing through the snow comes Santa! Tell the kids they must ensure his feet are nice and warm. This 12-step foldable Santa Boots achieves just that! Use red felt paper or regular glazed paper for the boots. Follow these origami Christmas ornaments instructions to make as many pairs as needed for your Christmas party. After all, there will be many little Santas who will need them!
2. Cute Paper Hat
Think Christmas and a world full of bobbing red hats comes to mind! Christmas hats are the life of every party and you can now make them at home. The steps closely resemble the paper boats that we all remember making every monsoon. Guide your kids through this 5-step procedure and you'll soon see the living room transform into a hat-making factory!
3. Christmas Tree
Have you already bought a big Christmas tree for the party but the kids want ones for their rooms as well? Help is at hand! All you need to figure out is how to make an origami Christmas tree and you can make as many as you need, as big or small as suitable! These also look terrific when put up as window or door decorations. If you're wondering how to make origami Christmas ornaments for your little trees, just ask your children. They are the experts with glitter on paper!
4. Wintry Snowflake
Christmas is here and there's no snow! But you can still create a beautiful winter indoor with these easy snowflakes. This 6-step process involves cutting with scissors so make sure you oversee the craft. Once done, these snowflakes can be suspended from the ceiling, arranged near windows or decorated on the table. They are also a great idea for origami Christmas cards– nothing like a handmade card, right? You can also intertwine them with fairy lights for a stunning origami Christmas lights display. It's a cold Christmas…brrr!
5. Christmas Wreath
Do you know why holly wreaths are put up on Christmas? The thorns in them represent the thorn on Jesus' crown when he was crucified. The red holly berries symbolize the blood he shed for us. As you explain the meaning of the wreath to your kids, also get busy with this Christmas wreath origami craft. You can use paper figurines of Santa, stars and reindeer to make your wreath stand out.
Do you have more craft ideas for this magical season? We're thinking Christmas origami reindeer, DIY origami star, origami Christmas box…the possibilities are endless!
Let's share craft ideas and delight this Christmas – after all, it's the season of sharing!