International Day of Families 2023 – History and Significance
The family is the smallest building block of society, and no doubt, the most important one as well! Having strong familial bonds provides support and a safe environment which are necessary for an individual's development.
When Is World Family Day Celebrated in 2023?
World Family Day date falls on the 15th of May, 2023, on Sunday, and is celebrated in nations around the world. The United Nations and Universal Peace Federation are the main driving forces behind the celebration. They are backed by the governments of several countries who organise activities and events pertaining to the occasion.
The History of International Day of Families
In 1993, the United Nations passed a resolution to showcase the determination of the organisation to encourage better living standards and social progress of families across the globe. In 1994, the United Nations officially declared the International Day of Families in response to the changing economic and social structures that are affecting the stability and structure of family units in different parts of the world. International Day of Families basically celebrates the fact that families are the central part of any society.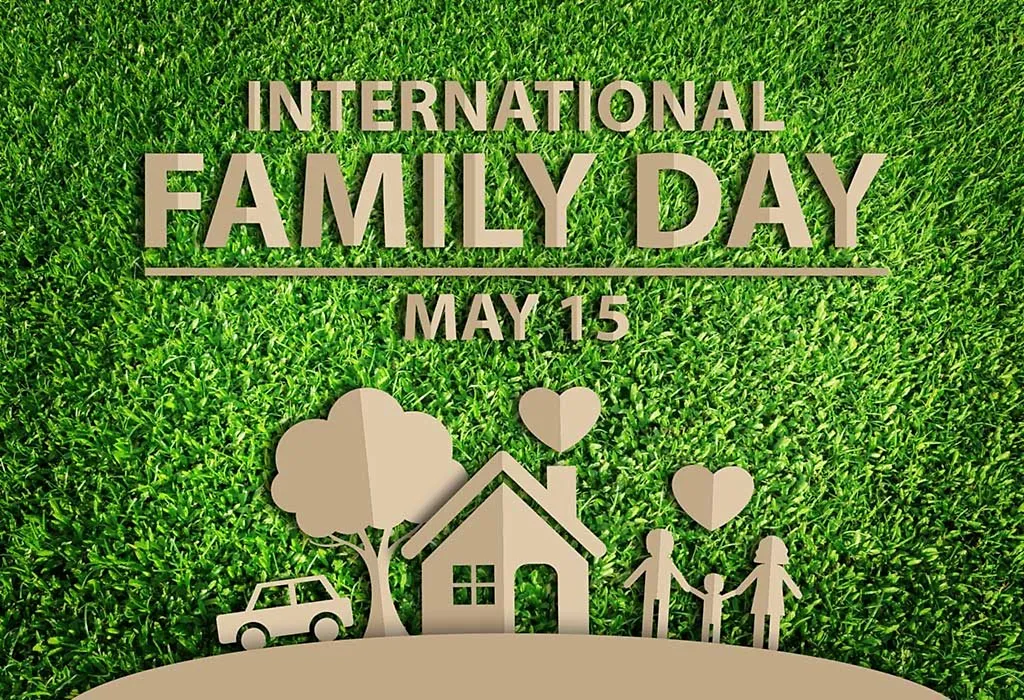 Why Is World Family Day Celebrated?
This day is celebrated with a dual purpose in mind – to raise awareness of the significance of families and the different aspects that are negatively affecting this unit. It acknowledges the power and abilities of what is considered the most basic unit of society in several parts of the world. Each year, the day is used as a launch pad to highlight the issues plaguing families and the appropriate actions individuals, societies, and the governments can take in order to resolve said issues. The day is also used to showcase how a strengthened family unit eventually helps strengthen societies and nations.
International Day of Families – The Symbol
The symbol of the International Day of Families comprises of a solid green circle with a red image of a schematic drawing element of a house and a heart in the centre of the circle. This powerful symbol denotes the safe and supportive environment a family can provide to people of all age groups.
World Family Day Themes
Every year, the United Nations decides upon a theme for the International Day of Families. This helps to define the overall direction of the issues that will be highlighted. The theme changes each year depending on new challenges and developments. This year's theme is 'Families and Urbanization'. The different themes in the past are as follows:
Demographic Trends and Families – 2023
Families and Urbanization – 2022
Families and New Technologies – 2021
Families in Development: Copenhagen & Beijing+25 – 2020
Families and Climate Action: focus on SDG1 -2019
Families and Inclusive Societies – 2018
Families, Education and Well-being – 2017
Families, Healthy Lives and Sustainable Future – 2016
Men in Charge? Gender Equality and Children's Rights in Contemporary Families – 2015
Families Matter for the Achievement of Development Goals – 2014
Advancing Social Integration and Inter-generational Solidarity – 2013
Ensuring Work-Family Balance – 2012
Confronting Family Poverty and Social Exclusion – 2011
The Impact of Migration on Families Around the World – 2010
Mothers and Families: Challenges in a Changing World – 2009
Fathers and Families: Responsibilities and Challenges – 2008
Families and Persons with Disabilities – 2007
Changing Families: Challenges and Opportunities – 2006
HIV/AIDS and Family Well-being – 2005
The Tenth Anniversary of the International Year of the Family: A Framework for Action – 2004
Preparations for the observance of the Tenth Anniversary of the International Year of the Family in 2004 – 2003
Families and Ageing: Opportunities and Challenges – 2002
Families and Volunteers: Building Social Cohesion – 2001
Families: Agents and Beneficiaries of Development – 2000
Families for All Ages – 1999
Families: Educators and Providers of Human Rights – 1998
Building Families Based on Partnership – 1997
Families: First Victims of Poverty and Homelessness – 1996
How Is World Family Day Celebrated Around the World?
The International Day of Families is celebrated in different ways across the globe. In some communities, public officials arrange for discussions and discourses on the various challenges faced by families in said communities. Some countries plan their activities and events organised based on the particular theme set by the United Nations. Individuals also choose to celebrate this day by spending time with their family. While this day is considered important by governments across the globe, the day is not a public holiday.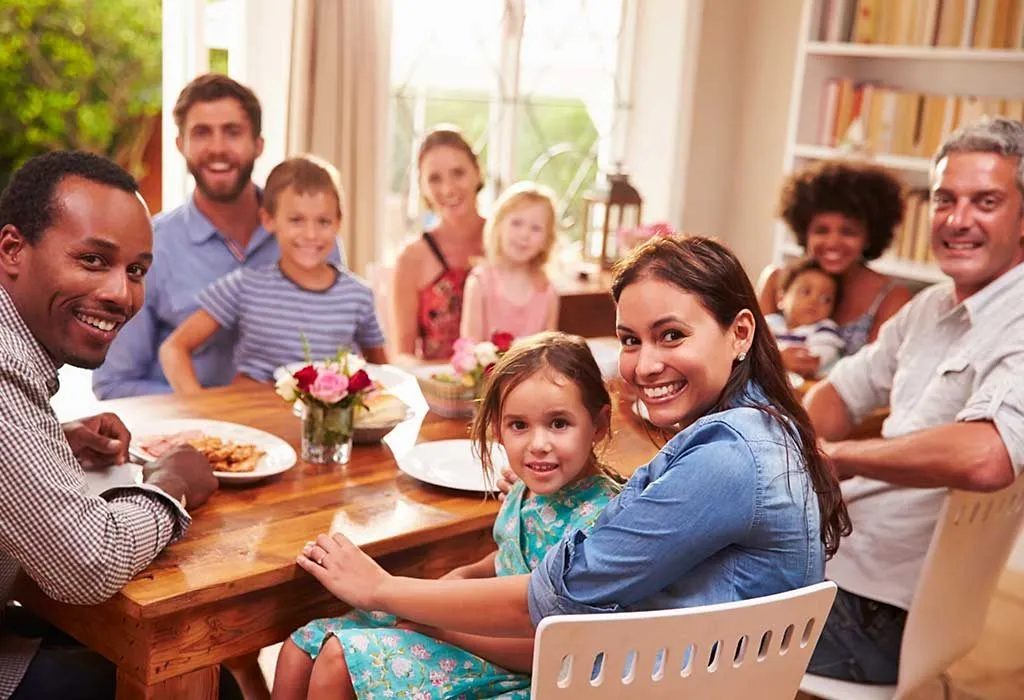 World Family Day in India is also celebrated in a big way with various organisations and companies also joining in on the celebrations. Here, the objectives of observing this occasion are to celebrate the bonds in a family and to raise awareness regarding the issues families face. Companies organise events for their employees and their families. This allows family members of the employees to understand the company culture and form bonds with other people in the company. Events include games, music shows, and dance performances.
How Can You Celebrate Family Day?
Indians are brought up with a strong connection with their families no matter which section of society they belong to. In fact, many Indians still live in the joint family setup based on patrilinear lines. There is a large need for awareness of the various problems faced by families in Indian society for which this day could prove to be a great opportunity. There are many ways in which you can celebrate International Day of Families.
This is a great day to spend time with your family. You can set up activities for your family, such as board games, singing competitions and more. Make this day about bonding with your family.
You can ask various family members to talk about any issues they might be facing. Ensure that the conversation takes place in a safe space and let everyone know that they will not be reprimanded for speaking their mind.
Use this opportunity to establish any support channels the family might need; for example, a child may be feeling quite pressured due to his piling schoolwork and may require more support from the family. Let the family come together and create solutions as a family.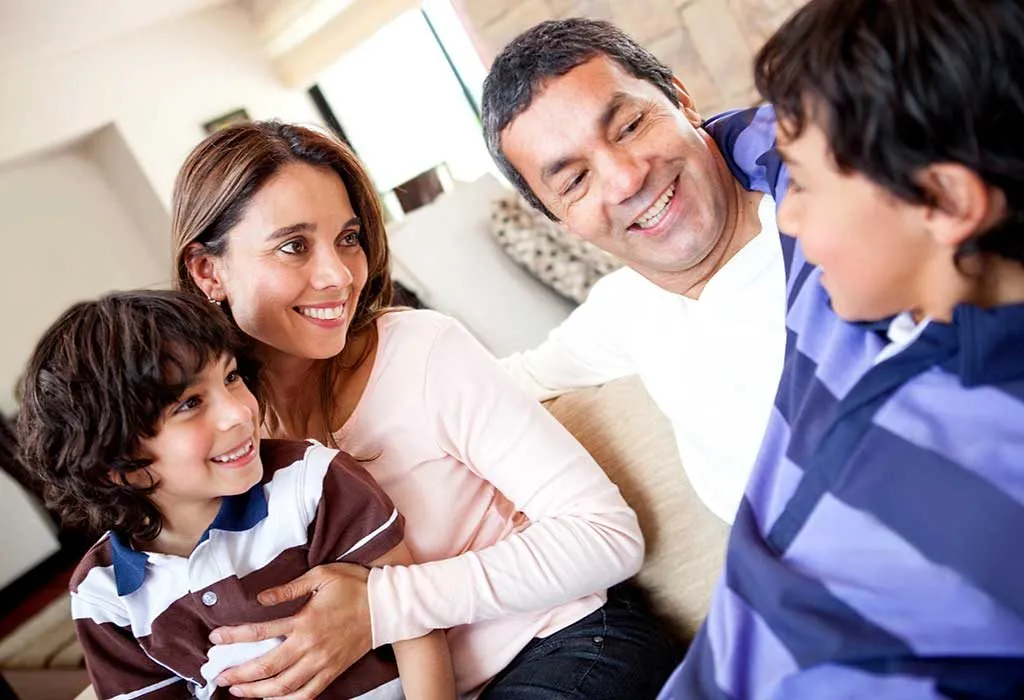 You can use this day as a great excuse to create memories. Plan a photo shoot with family members. You can get as creative as you'd like to with props or even have it at a location that means something to your family.
You can also celebrate this day with people who are part of your society and daily life by organising a street party with other families in your neighbourhood. This is a great way to connect with your community.
Use this day as an opportunity to teach your family about community service. You can sign up with community outreach programs and help other impoverished families on this day.
If you are away from your family, then reach out to your friends who might be in a similar situation. It is important that you create a community for yourself that will support you and share your joys. Do not underestimate the power of creating your own family whose bonds are based on trust and love.
Families are one of the most important aspects of any society. It is here that children are taught how to interact and integrate with other members of society. Elders are supported by their families as well. It is important to take the time to nurture familial bonds and address issues faced by families. If a family unit is happy and healthy, the individual members of such a family are sure to become healthy and contributing members of society.
Also Read:
Role of Family in Child Development
Interesting Family Games to Have Fun Together
Importance of Maintaining Healthy Family Relationships