20 Fun Family Photoshoot Ideas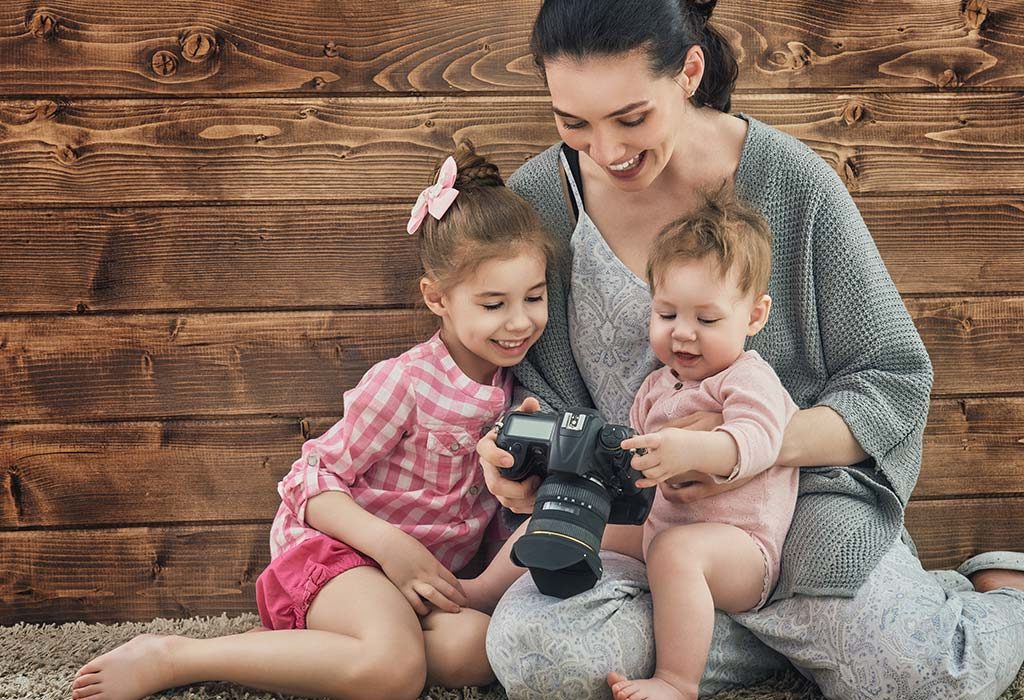 Photos help us freeze some of our cherished memories and also are one of the most valuable treasures of every family. You may be clicking random pictures on a regular basis; however, if you are thinking about some out of the box fun ideas for taking family pictures or you are planning on doing a family shoot, you should consider some of our suggestions mentioned in the article below!
Family Photoshoot Ideas Outdoor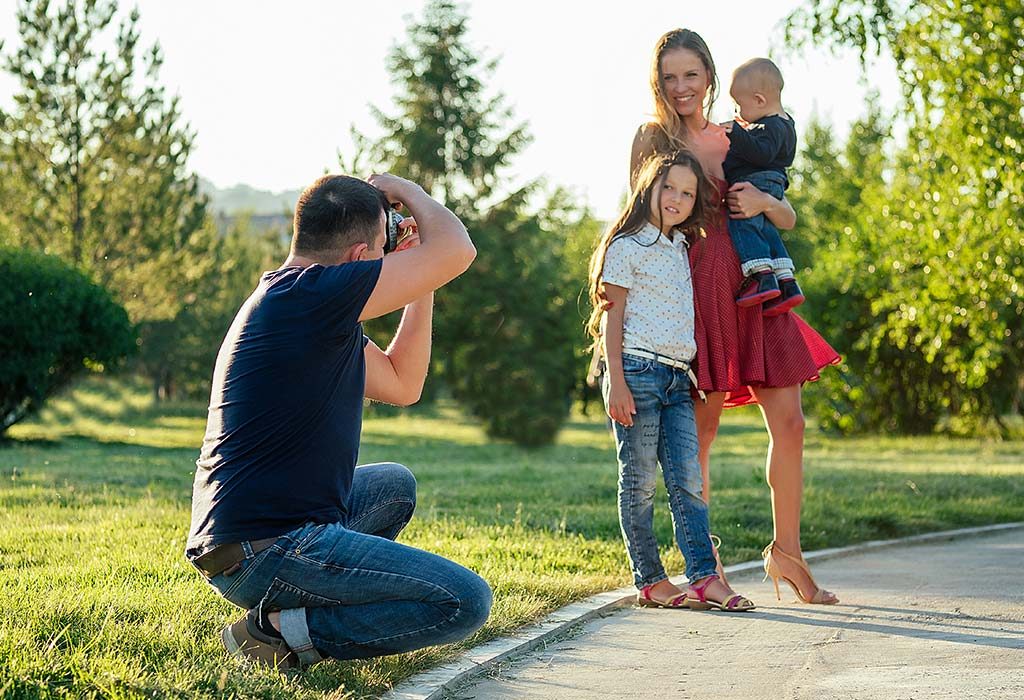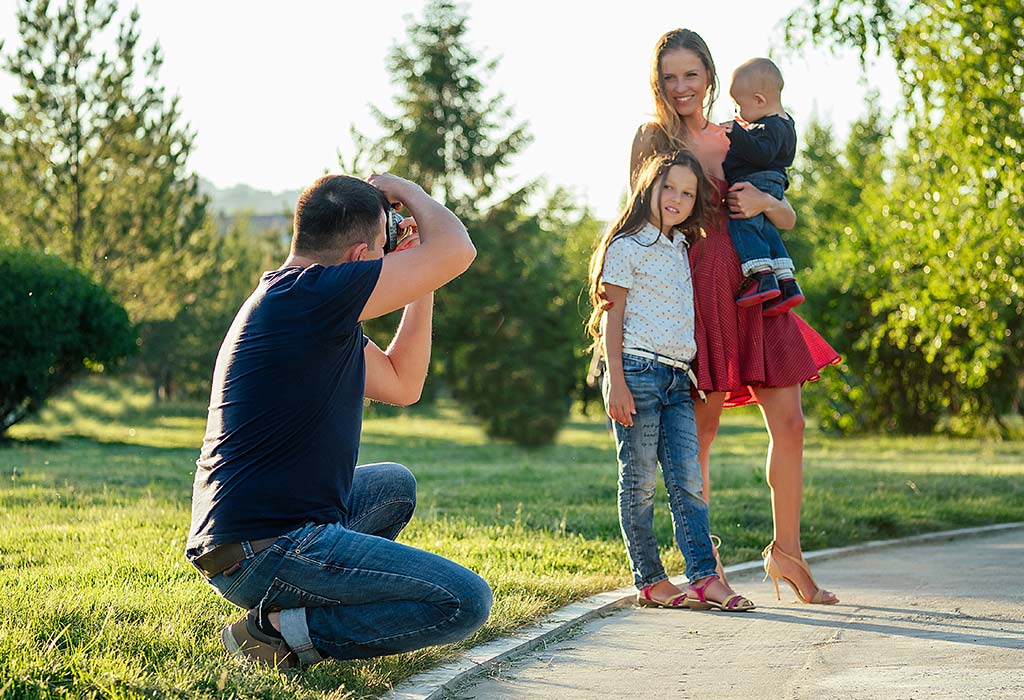 Outdoor locations provide ample options for taking pictures. If you put up in an area that has gardens, parks or other such attractions, we have some exciting photo shoot ideas for families in outdoor areas. Here are some of the photography ideas for families at outdoor locales
1. Walk The Talk
Turn your day to day routine into something fun and exciting by capturing it in a form a photo. And what would be better than capturing something as simple as walking with your family in the park? Sunrises or sunsets may be the best times to click pictures in a park.
2. The City As A Backdrop
You may venture out to a place that shows one of the best views of your city. Take that view as a backdrop and get a memorable picture clicked. This is an excellent way of preserving the memory of a place where your kids may have grown up.
3. In The Wilderness
Get a candid family shot taken in the wilderness. You can get one of these shots either on one of your trekking trips or if you are going on a holiday to a national park or national reserve. Alternatively, you may find a green patch in the wilderness that may be close to your house and get a picture capturing the beauty of nature.
4. Near A Bonfire Or A Campfire
Bonfires or campfires are some of the most fun-filled memories that you can catch with your kiddos. Sit around the fire or take fire as a backdrop and get a nice cosy picture clicked for keeps.
5. In The Heart Of The City
Capturing an intense family moment amidst the hustle and bustle of city life is an excellent way of taking a family photo. Choose a vibrant location that exudes the true city charm.
6. The Sporty Fun
One of the most fun ways of capturing an outdoor family moment is by capturing a family-sport event. You may either get a candid shot while playing the game or take a shot dressed up in the sport's rig. Some of our suggestions include basketball courts, badminton courts or football grounds.
7. On The Road
Posing as travellers on a road trip or merely sitting in various poses on the road at the outskirts of your city is one of the exciting ways of getting family photos.
8. Beach Fun
When it comes to taking some exciting outdoor pictures how can we miss the sunny and sandy beaches? Beaches are some of the best places for having family photo shoots. Dress up in your fun tropical beachwear for the perfect beach pictures.
9. The Picnic Picture
If you like outdoor fun like going on picnics with your family, it may prove to be a great opportunity of capturing some precious memories for your little ones for life. You can get some classic family pictures on a picnic.
10. In The Rain
The dark clouds and a gentle drizzle is a perfect recipe for a fun family picture. Take a walk in the rain with your kids or splash the puddles in your lawn, you may choose either for getting fun and exciting click with your family.
Family Photoshoot Ideas Indoor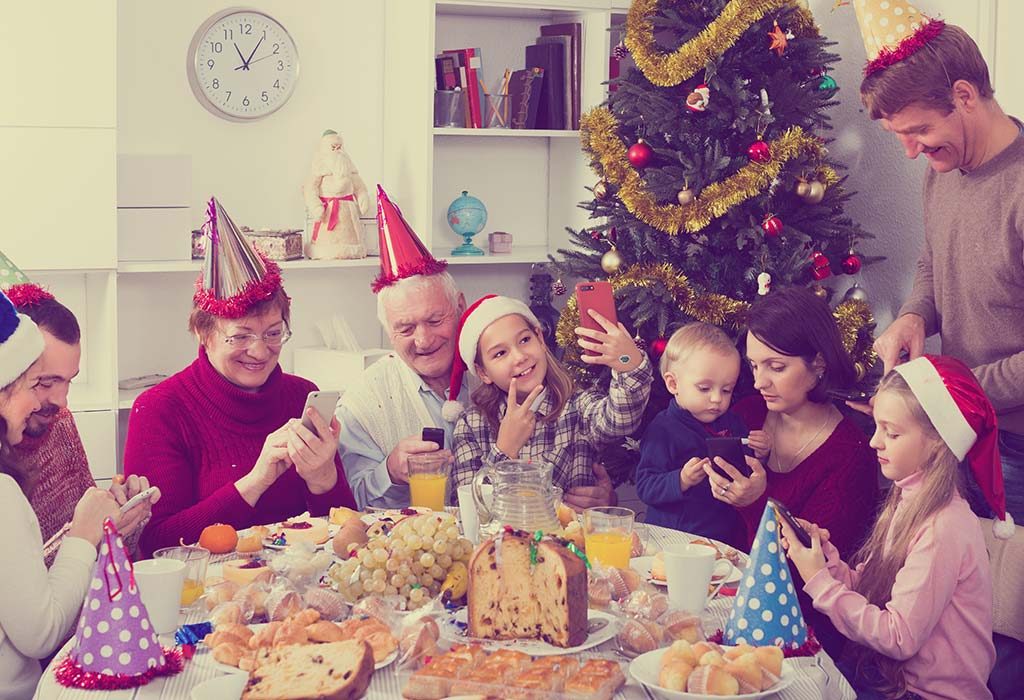 Your humble adobe may also have ample exciting photo shoot options. Put your thinking hats on or take cues from some of our following indoor photography poses for the family
1. Cosy On The Bed
One of the most natural and candid poses for family pictures can be taken on the bed. You all can lie down, sit close, go under the drapes or do whatever fun you all wish to.
2. On The Couch
On a couch in your living room or the sofa in your bedroom, sit snuggled up with your family members and get an adorable picture clicked that can accentuate your home walls after getting framed.
3. The Cooks
Get your chef-hats on or be around some colourful food items and the kitchen becomes a place that offers some fascinating ideas for a family photo shoot. You will enjoy clicking some colourful pictures amidst exciting props like a utensil, fruits, vegetables, cakes etc.
4. Stack Up
Yes, you can stack up or pile up for a photo. Not only this pose may seem a bit adventurous to your kids, but it will also turn out as a great family picture too.
5. Matching-Matching
Dress up in same colours for a family picture, looking like peas of the same pod. If possible, wear the same clothes rather than the colours, for example, you all can wear a green jersey and blue denim.
6. The Spooky One
This time not for the Halloween but get all spookily dressed up for getting a fun family photo clicked. You can also use this picture for sending interesting Halloween party invites.
7. Fun With Balloons
Get a colourful family photo sitting inside the room full of balloons. Kids go bonkers looking at balloons, and you can take some interesting impromptu shots of your munchkin playing with the balloons.
8. In Front Of The Front Door
The entrance to the house serves as one of ideal family photo shoot ideas. Get all decked up or stay in your PJs for this click, and the choice is yours. Your front door explains a lot about you and capturing this shot will become a memoir, especially if you keep moving places.
9. Capture The Mess
Remember the days when your children turn the house upside down and make it into a big mess. Well, believe us; those moments may serve as one of the most fun ways of getting family pictures clicked. It will turn your misery into a memory!
10. The Chalkboard
The chalkboard in your kiddo's room can turn into an interesting prop for taking pictures. Use it as a backdrop and write some fun facts about the family members and turn a standard indoor picture into something extraordinary.
Photos are for life and therefore some planning on your part while doing the family photo shoots may end up in some great memories. We suggest that you hire a professional to do the photo shoot or if someone in your friend circle specialises in clicking pictures, you can take help. Also, choose locations wisely, especially when planning outdoor shoots. When having indoor shoots, make sure your house looks neat, clutter-free and presentable. The time for the shoot is essential too; pick up a time that suits all. If babies or younger children are involved, make sure they have had a good nap. Keep some of these tips in mind for a fun family shoot but above all do not forget to have heaps of fun!
Also Read:
Cute Smiling Newborn Photoshoot
Wonderful Baby Photoshoot Ideas
Adorable Photography Ideas for Kids