Mommy Kajol Reveals The 6 Things She Always Makes Her Kids Do – and It's Really Amazing!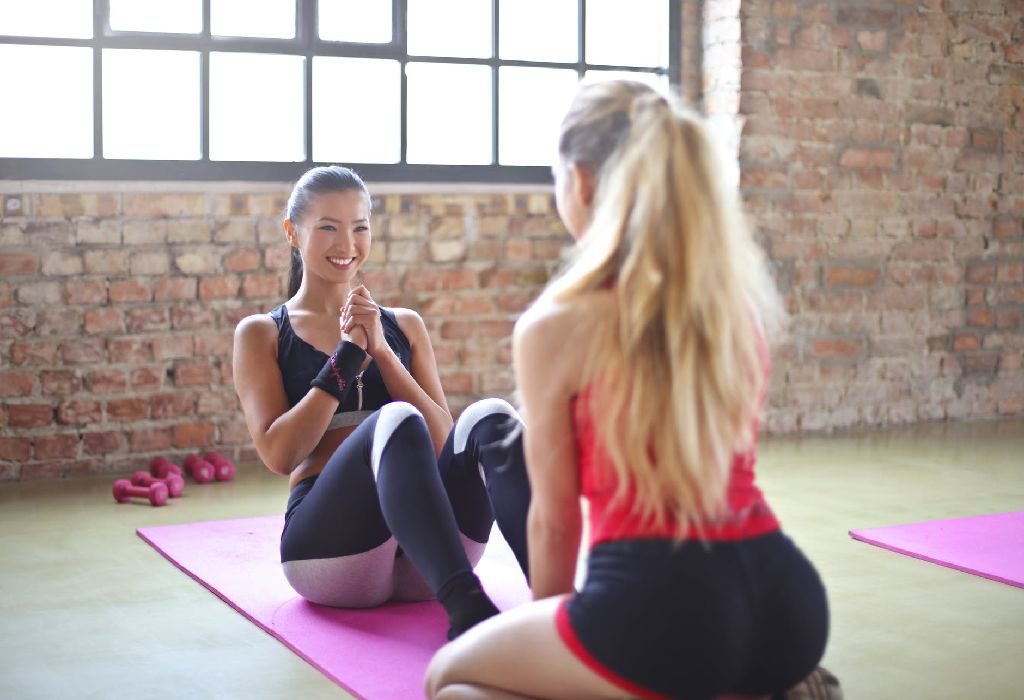 In this Article
Let's admit it – we are all fascinated with the life of other moms like us. All of us wonder at least once, what is that mom like? Does she have help with her chores? How does she bring up her kids? Does she also face disappointments and challenges? When it comes to Bollywood stars and celebrities, we often assume that they are a world apart and that their parenting is also very different. Well, turns out – Mommy Kajol recently gave us a peek into her parenting style, and rest assured – she's as real as any one of us! In her recent interviews, Kajol, who is generally a very private person, opened up about her children – older daughter Nysa and younger son Yug. She revealed some of the things she ensures her children do every single day – and these habits are truly worth picking up for our kids too!
Kajol's Take on Healthy Habits for Kids
1. She Teaches Her Kids Healthy – But Flexible – Eating Habits
As with any ordinary mom, Kajol too is constantly worried about getting her kids to eat healthy. However, she does not believe in being unrelenting about it. Said Kajol, "My husband Ajay and I don't have any hard-and-fast rules for our children. Through the week, we eat regular food and then, over the weekend, we order whatever we want and have our cheat days."
Lesson to Learn: When it comes to food, being strict is neither the only way nor the best, to develop good and healthy eating habits. As parents, we need to be realistic in our approach… after all, children need a break too.
2. Her Kids Are Free to Express Individual Tastes
While Kajol says she is not a discriminating parent and has brought up both daughter Nysa and son Yug, they are both growing up with very individualistic tastes and preferences. When it comes to food, both of them are very different from each other. "For Yug, the food has to smell good and taste good whereas for Nysa, it's about the presentation; the food has to look good," Kajol revealed. "As far as my personality is concerned my daughter is temperamentally a lot like my husband but in some ways she is also like me."
Lesson to Learn: All your children are going to be different – what worked for one may not work for other! Let's realise this, and adapt accordingly!
3. She is Very Strict About Regular Hand-Washing
Kajol very passionately believes in regular hand-washing as the only way to keep kids away from diseases and infections such as diarrhoea and pneumonia. She has been actively supporting this cause as well. "We have been promoting this since a year. If through this programme I can save the life of at least one child I think it would be fabulous. The aim is to promote hygiene as it helps in preventing other diseases."
In fact, sometimes Kajol can get so strict that she gets scolded about it by her daughter! But then, that is hardly anything new for us mothers – we have to keep at it for the well being of our kids. "I am very strict and my daughter keeps telling me you are too hard on me, and I keep telling her I have to be hard because if I am not hard, you will not learn the lessons that I want you to learn. I think it is really important to be that way. It is essential to teach good habits."
Lesson to Learn: Goes without saying, this is a very important habit that our kids need to learn. It is the only way to keep them disease-free and healthy. Make sure the kids at least wash their hands before and after eating, after using the toilet, and after returning from the playground.

4. It's a Strict No to Aerated Drinks
Kajol revealed that she, Ajay and her children, refrain from consuming any kind of aerated drinks. It is very important that parents themselves actually adopt the good habits that they want their children to pick up. We all know children learn from what they see, and eating habits also develop in the same way. This is why Kajol always strive to set a good example for their children. After all, good parenting is about educating children about good and bad, and that is what Kajol does too, especially with respect to making choices about food.
Lesson to Learn: Children learn from example. It is important we follow ourselves what we ask our children to do!
5. She Has Taught Her Kids The Importance of Love
When it comes to parenting, Kajol's style is pretty sorted, her funda's pretty clear: she is the stricter parent, and hubby Ajay is the more lenient one. But together, the couple plays 'good cop, bad cop' to their children. They are definitely doing something right, for Kajol explained how their children both look after her in their own way. "My son hugs me every night and sleeps, and my daughter keeps an eye on me and gives me the space that I need at times", she said in the interview. Love is in the little everyday things, is it not?
Lesson to Learn: Good parenting raises responsible children. Your children will also look out for you – if you look out for them!
6. She Encourages Honesty – Yes, Even About Tiffin Boxes!
In their growing up days, the lives of our kids are full of little white lies. About how they got their shirt dirty, how there actually was no homework assigned…how they had misplaced their tiffin box and hence couldn't finish it. As parents, we need to accept this as a part of growing up but also make it a point to instil the importance of honesty. Kajol tells us that her children are pretty honest with her. When they don't finish their tiffin boxes that have been packed with home cooked food, they confess. She says, "I don't think there is any mother who doesn't run behind their kids about food and stuff like that. But yes, not to that extent now. As far as the struggle to eating healthy goes, it is lifelong. I'm still struggling to not eat a pizza today."
Lesson to Learn: Making children develop good habits, including eating healthy or cherishing little things at home over processed, more attractive stuff, is a constant battle. But as moms, we have it in us to fight it and teach our kids to be honest and straightforward while at it.
On Life as an Actor and Mother
When Kajol was asked about her career and what she would have liked to be, if not an actor, Kajol gave us a very important life lesson through her answer. Speaking about her work, she said, "The most important thing was that it started as fun and it's still fun. I don't consider it work."

One would imagine that being an actress and having the opportunity to meet so many great people must have opened the doors wide for Kajol to choose a role model. But Kajol said that her dream role would in fact be playing her grandmother, or her mother for that matter. "Both of them have had amazing lives", she said. No doubt, mother Tanuja and grandmother Shobhna have been very successful Indian actresses, but there is definitely a personal connection here too. The fact that they are her mother and grandmother adds to the reason of why Kajol thinks so highly of them. This is something all of us have experienced as mothers and as women – even ordinary people can teach you extraordinary things – if only you are willing to learn.
How Kajol Feels About Being a Mom
You might be surprised how similar Kajol's life is to our lives, when it comes to being a mother. While she is still pursuing a full-fledged acting career and going great guns with several ventures, motherhood has come to affect and change her life in many ways… just like it affects ours. Kajol's definition of fitness is, "Being able to pick up my kids, and run around". The last thing she does before going to bed is hugging her son, and the first thing she does in the morning after waking up is picking him up!" She couldn't have put it better – motherhood affects all aspects of your life! Motherhood will change you; it will affect your routine deeper than you think. But it will still be a beautiful transformation.
As a parting thought, we leave you with Kajol's life mantra: "Handle each day as it comes and tomorrow will be taken care of tomorrow." No doubt she looks like a million bucks… she has nailed her game as the coolest, most chilled out mommy on the block!