Study Proves Moms Are The Bravest in Coping With Illness – WITHOUT Troubling The Family!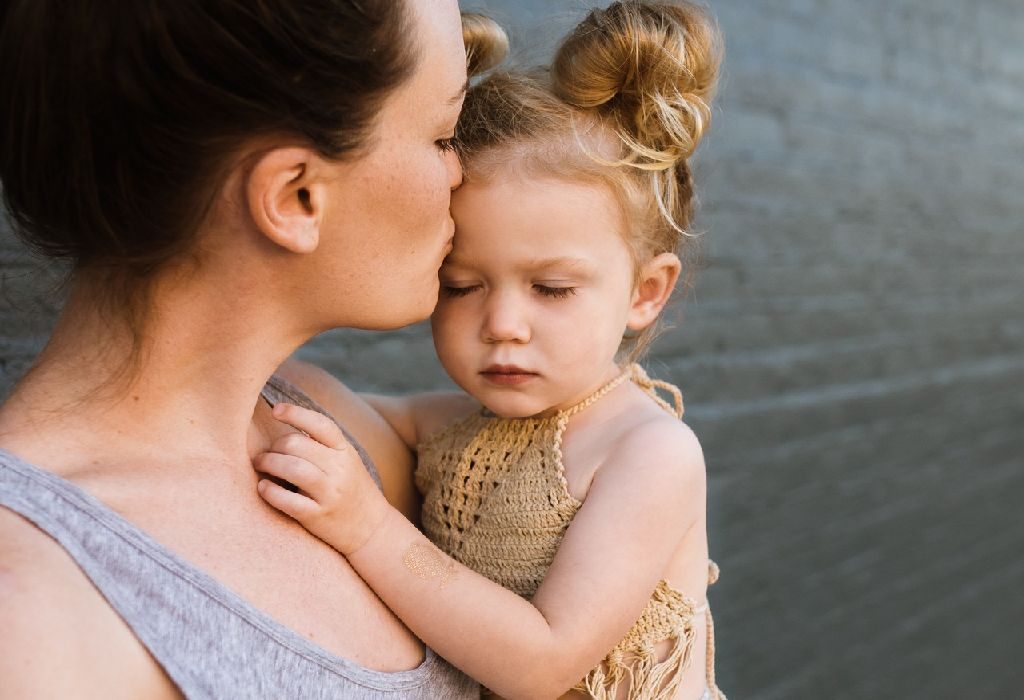 Did you know that on an average moms fall ill around 324 times during their kid's childhood? Three hundred and twenty four times! The moment your child comes back home with the sound of 'achoo!', you know you're in store for some cough syrups and paracetamol. Children are exposed to infections multiple times in a day and that means that mums too stand a risk of falling ill! But call it a superpower or a motherly instinct, a new study proves that as moms, we are able to cope with illness much better and recover much faster than everyone in the family!
According to a latest survey conducted among moms, 68% women confirmed that they became more susceptible to diseases post having kids! Not just that, many moms say that there are just 13 days per month where they "feel completely fit and healthy".
On an average, a mother suffers from a mandatory annual bout of cough, cold and flu. Not to forget stomach bugs that come twice in a year along with a season of head lice that little ones very lovingly borrow from their friends at school and bring home! Infection is all around and children are easy carriers owing to their developing yet weak immunity. There's a LOT you have to tackle in terms of health every month, and considering the family depends on you for everything from food to care, this is no child's play!
Who Handles Illness Better? Mom v/s Dad
When they say moms are the backbone of the house, it should be taken literally! So, while moms are likelier to fall ill due to bugs transmitted by the children, on the positive side, they are also far better at handling illnesses. Not only are they less likely to be bedridden, but also experience less severe symptoms. Psychologists suggest the innate drive to ensure their child's protection keeps a mother going. Historically speaking, roles of men and women have always differed. Where a man had to be physically strong to fend for the family, women were primarily caregivers with an an instinct to protect the family members. Mothers are like soldiers of the family. A day without their involvement in the house means a day of chaos! This is what the researchers think explains this behaviour:
"We haven't changed that much and so even now with differing gender roles, women's protective instincts kick in. They care for others (over themselves), whereas men maintain their own physical fitness in order to protect and provide for their families."
In today's scenario, about 72% women feel they are able to cope with illness better than their partners. For instance, it is usually observed that men appear to experience more severe symptoms of viral flu than women. According to a study conducted at Johns Hopkins Bloomberg School of Public Health, researchers found the hormone estrogen provided additional resistance towards the flu virus. Therefore it was also concluded that men indeed face worse flu symptoms like stuffiness, soreness and runniness than women when faced with a viral infection.
Moms Need a Sick Leave Too!
Although moms are able to handle stress better, it is important to not forget the body does demand rest when it faces some unusual changes. To maintain the continuity of the daily chores and routine, mums don't pay attention to health and treat a flu as a minor infection and carry on. They refuse to take any external help as they fear this could disturb other family members, however a day of proper help is what they usually require!
Prevention is Always Better Than Cure
We can't stop kids from being kids but as mothers some preliminary precautions should always be taken to keep health in check!
1. Maintain an Active Lifestyle
Although a mother is on the job 24*7, physical exercise is usually missed out from their daily routine. Ensure including atleast a 45 minutes of daily exercise in your routine. Here are some quick tips to help you get that daily exercise – and yes, walking certainly counts!
2. Rest it Out
It is observed that individuals who who do not get adequate sleep of about 7-8 hours daily are more prone to falling ill. Therefore make sure you get that good night's sleep!
3. Hand Wash Should be a House Rule
Most infections are contagious. Tell your kids to wash their hands properly by rubbing a soap before they eat and after they come back home.
4. Maintain Cleanliness
It always a good idea to use anti viral and bacterial disinfectants to wipe floors and clean door and window handles.
5. Supplement Your Diet
Research shows that people who supplement their diet with adequate vitamins and minerals, tend to have a better immune system. Include multi vitamins and minerals and maintain a healthy, balanced diet. Check out these immunity boosting tips shared by our mommy blogger that help both you and the kids to stay healthier!
Mothers surely are the multi taskers and the bravehearts of the family. And now science validates it too – time to feel proud of yourself and the fabulous job you are doing, moms!
Source: https://www.dailymail.co.uk/health/article-4128958/Women-cope-symptoms-colds-better-men.html#ixzz4W4Ogyeaj