Amitabh Bachchan Shows Once Again That He Is The Father Every Daughter Deserves!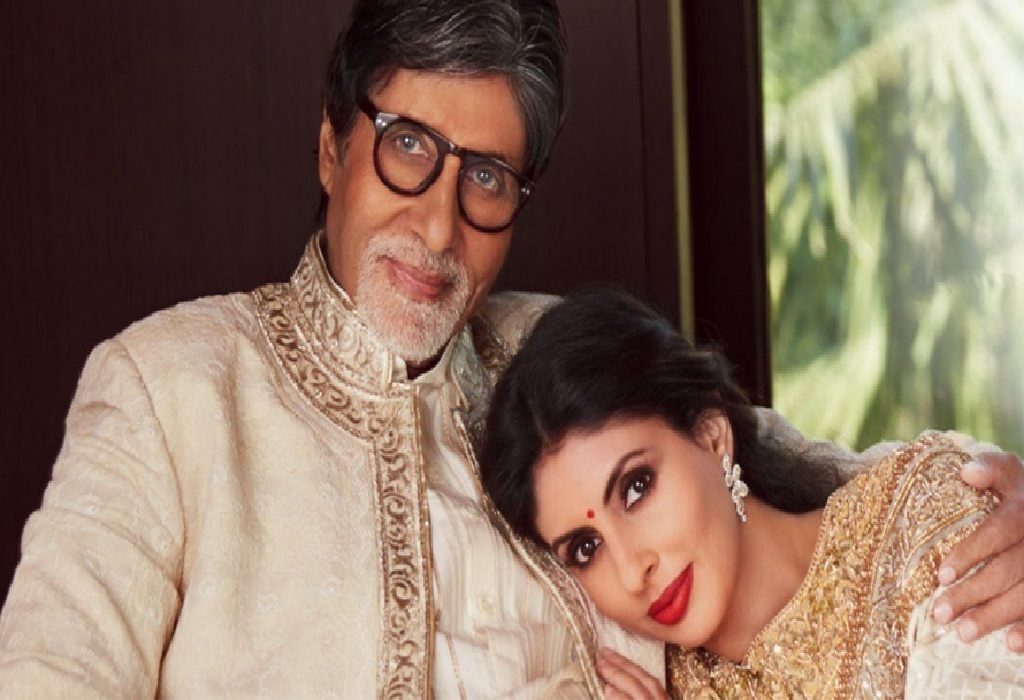 They say a daughter may outgrow your lap but will never outgrow your heart. The relationship bewteen a father and a daughter is unlike any other. For every girl, her father is her first role model, her first inspiration, her first love, and so much more. And similarly, a father will always have that 'soft corner' when it comes to his little princess. Just like any other doting dad, Amitabh Bachchan's relationship with his daughter Shweta Nanda is also very heartwarming. In his recent tweet, Big B made a beautiful announcement that shows us all to treat our daughters with love, respect and utmost equality.
There's no doubt that the bond between a mother and her child is always very strong. However, daughters are always their father's princesses. Nothing compares to the smile that your little girl reserves for her Daddy dearest! However, no matter how much we love our daughters, it is still a struggle for them to gain equal status to that of a son. In the eyes of the society, and sometimes even in the household. We live in a country that is still trying to recover from the dominance of patriarchy.
Recently, Amitabh Bachchan, father to daughter Shweta Nanda, shed a ray of hope for a better society for women. Just a week away from International Women's Day on March 8, Amitabh made an important announcement and talked about an issue we ALL must pay attention to. He announced that after his death, all the assets he left behind would be divided equally between his son Abhishek and his daughter Shweta.
T 2449 – #WeAreEqual .. and #genderequality … the picture says it all !! pic.twitter.com/QSAsmVx0Jt

— Amitabh Bachchan (@SrBachchan) March 1, 2017
This recent tweet of Mr Bachchan speaks volumes about his love for his daughter as well as his thoughts on gender equality. It particularly emphasized the equal distribution of a father's assets between a son and a daughter. Traditionally in India, daughters have often been left out of the father's assets, as she is seen to now "be belonging to her husband's home". In many families, where the daughter has been a part of the share, the majority of the distributed entity has fallen in the son's share. Why? Well, simply because daughters are not seen as equal.
Mr. Bachchan has always been very vocal about women's rights and safety and has often expressed his views about the issue. As the UN ambassador for 'Girl Child', he has emphasized how "daughters are not equal to 'tension', they are equal to 'ten sons'!" Speaking about his daughter Shweta, Mr. Bachchan once said that she is still the CEO of the family!
The daughter- father duo have always been very expressive about how they value each other's presence in their lives. Just like any other dad who is always protective and supportive of his daughter, Amitabh Bachchan feels that Shweta has made him proud and that she's simply the best. He says:
"Daughters are very special and mine, Shweta, must be the most beautiful in the world. Daughters are the best. You can always call your daughter beta, but you can never call your son beti." And there is perhaps no greater truth than that.

It is really heartening that we are slowly moving away from unfair gender practices and treating our daughters with the respect and equality they deserve. Such warm and thoughtful gestures by fathers will only act as a catalyst towards a better and an equal society. Mr Bachchan, like always, has once again set an example for every parent to follow, and Shweta is indeed lucky to have a father like him!