Here's a Well Paid Job That Also Lets You Be With Your Child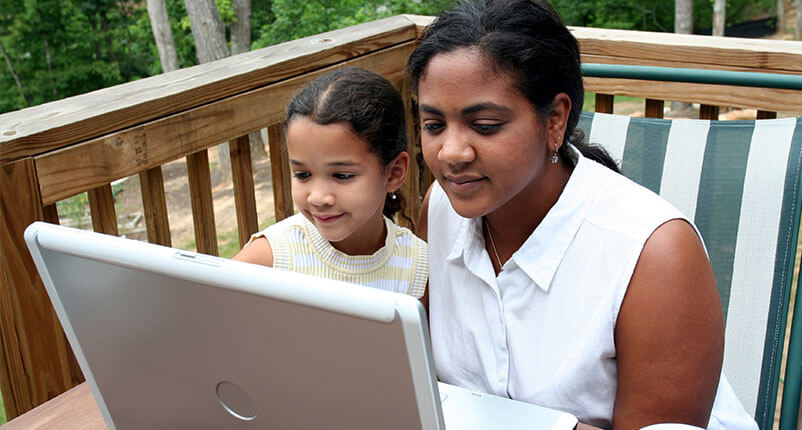 At some point in life, all of us have aspired for independence. Growing up, we longed to take our own decisions and spend our pocket money how we wanted. Now, as a mom, independence comes at a great price: time spent away from your child. If you are a working mother, you crave for flexible timings so you can shape your day around your child's. If you are a stay-at-home mom, you often hesitate from taking up a job because it will mean a drastic reshuffling of your schedule. Wouldn't it be great if there was a job that let you earn good money as well as be there for your child? Wait – can such a job really exist?
You are in luck, mom. Netsurf, a direct selling company based in India, has initiated an employment program especially for mothers – Asmita. This is an opportunity to join their direct selling business for the product categories of health care and personal care. If you're wondering how exactly this job will let you be with your child, get ready to be thrilled. If you're a part of Asmita, you get your own private shopping portal for free and can conduct your business online! This means that the biggest constraint that moms face – the constraint of time – is removed. Everything is in your hands, including your hours, your work shift and even your location.
Asmita has seen stupendous success since its inception. As many as 76,332 women have joined the Netsurf business! The success is partly because of the simplicity and convenience that the platform provides to women. As moms, we cannot afford to be away from our kids for long hours. It may not be possible for us to start any business, no matter how small, that requires a minimum investment. We haven't the time to be out on the road or come home late – things that are commonplace in many regular jobs. An organization needs to understand this in order to cater to and be suitable for full-time mothers. At Netsurf, for instance, a new woman distributor can login without any charge! You can then proceed to sell the products in your social circles. Once your customer has agreed to the purchase, all they need to do is buy the products through your ID, using their mobile phones. The repurchase amount will get added to your income and the profits get added to your commission. Simple!||
Many women quit their jobs after they become mothers. High-flying careers are left behind and financial independence is given up. Yes, you do it for one of life's greatest pleasures – motherhood. But there's no denying that as women, we often feel incomplete or frustrated. There is something that we perceive is missing from our lives. When we take time out for ourselves to do something we like, we find the missing block falling into place. Taking up a job can be a great option for you to rediscover yourself as a woman. Fortunately, there exists an opportunity such as direct selling that lets you balance your life as a mother and as a professional.
Are you feeling charged up yet? We sure are! Embracing the feeling of independence can be a beautiful and fulfilling thing. And if it's possible without a change in your priorities as a mom, there's nothing like it. If you decide to take up such an opportunity, we will be waiting to hear about your experiences. All the best!