The Real Reason Aishwarya Bachchan Always Carries Her Daughter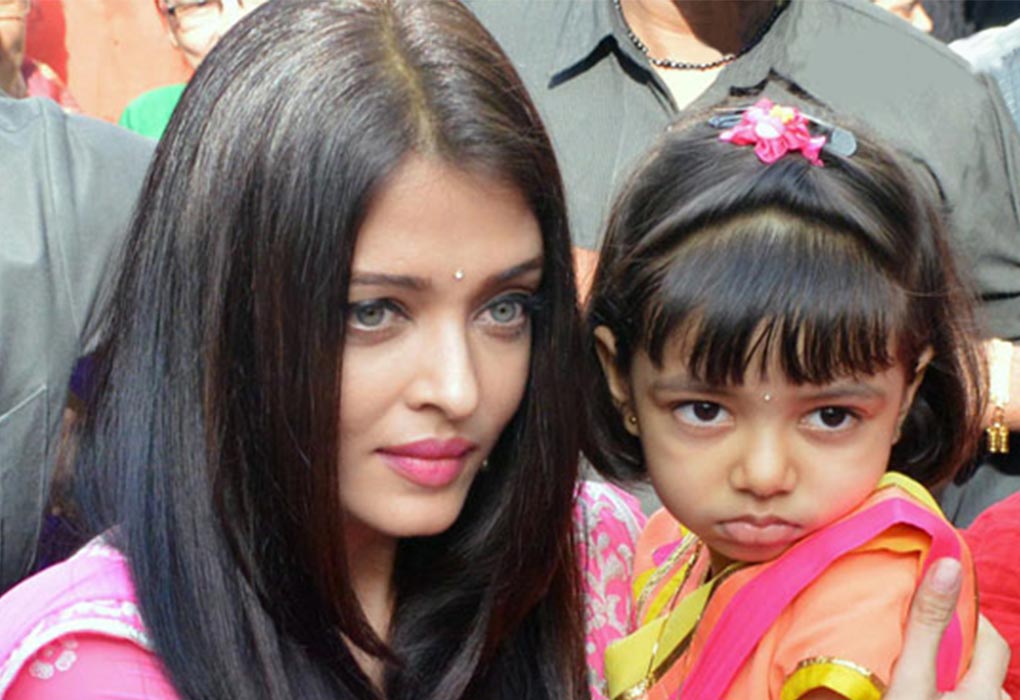 Our little children are so precious to us that we do everything we can to keep them safe. Right from the day they are born, with tiny hands and feet, until even after they grow up into young adults, they remain the center of our world. Silently in the background, however, time keeps passing. Our children soon become too heavy to lift in our arms! But Aishwarya Bachchan hasn't let anything change her habit yet – the habit of always carrying her daughter wherever she goes. Why is that? The real reason, which she disclosed in a recent interview, made our heart melt…
Aaradhya has now turned four. She accompanies her mom to some public outings and events, and from what we can gather, is learning to handle the media attention very well! But an incident in Mumbai compelled this Mommy to be doubly cautious around her daughter.
It happened back in February. The paparazzi and fans were furiously clicking away pictures in Mumbai. It was all very well till one point – and then it wasn't. The actress requested the mob to calm down, but to no avail. Seeing that the crowd was getting out of control, Aishwarya rushed to her car with little Aaradhya in her arms. But in the hurry, Aaradhya got hurt and started crying! Even though Aishwarya immediately left the venue without answering any questions, the harm was done – her child has hurt.
This is the reason this Mommy always keeps her daughter close to herself. It is the need to protect her little love, a need that is more important to a mom than anything else in the world.
***
Aishwarya: "Aaradhya has seen it (the limelight) since birth and I would like to think she is used to it. At one point when we were walking, she was in a great mood, even as people clicked pictures. She was laughing and saying something funny. But when Aaradhya saw these people (photographers) coming, she just wanted to stop in her tracks and squatted on the floor. I knew it was time for me to pick her up. I just wanted everyone to be safe, including my child.
When people started caving in, I had to pick her up because she is too tiny to handle all that. I had to steer my way through the crowd. It is just a protective instinct, I keep her close."
***
We love how this mommy sure has got her priorities right. You can never be too cautious when it comes to your child – and celebrity children can really have a hard time being constantly in the limelight. It isn't as rosy for them as we think it is! Aaradhya seems to be growing up in a loving family, with all her favourite people turning up for everything that's important to her, including her school's annual function.
In the long run, it is entirely up to the parents to give children a happy childhood, filled with love, attention and time. After all, the relationship between parents and their children is stronger than any vagaries of this world!