Shilpa Shetty Just Shared an Experience About Her Post-Baby Body That's Unbelievable But True!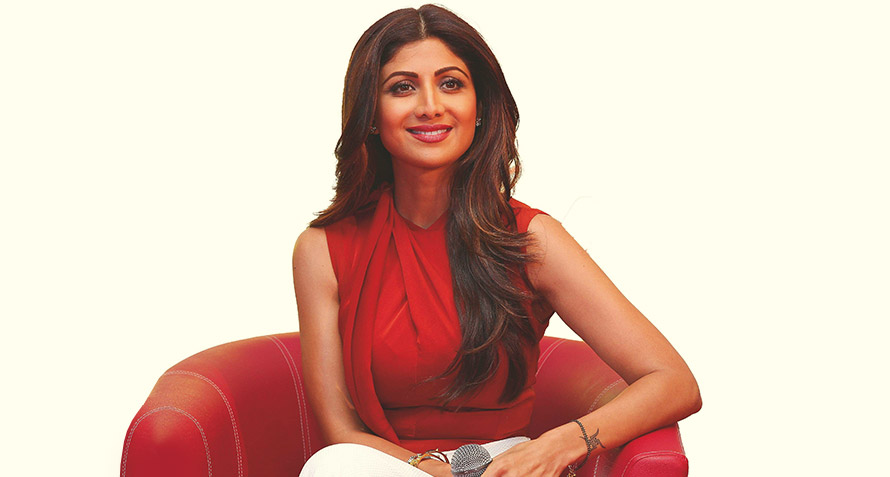 There is a world of difference in our bodies before and after the birth of our baby. We gain weight, our skin feels loose, and our tummy protrudes. But we see these things as normal after-effects of childbirth. Unlike celebrity moms who seem to bounce back within weeks, we need to accept our postpartum bodies for a long time. We don't have that kind of money or time to splurge on quick and professional weight loss! However, it may be time to rethink this viewpoint. Recently, Bollywood mom Shilpa Shetty, who has always been the 'Fittest Mom', shared an experience about her post-baby body. It happened to her a few months after her delivery, when she was out having lunch with her husband Raj Kundra.
Shilpa became mother to a baby boy Viaan back in 2012. After her delivery, she remained confined to the house for several months at a stretch. This is a common practice in India, when many moms remain confined indoors after delivery, to recover their health and devote complete attention to their baby.
After seven months, Shilpa went along with her husband one day for lunch. This was one of her first times out in public since the birth of her baby, and she was already feeling nervous. Our body changes so much after we become mothers that it can be daunting to come to terms with it. But isn't this a normal part and parcel of motherhood? Doesn't it happen to everyone? Well, Shilpa hadn't prepared for what happened at the restaurant.
"I didn't get out of my house for seven months (after the birth of my baby). After my delivery, I went with my husband for brunch. There were a few ladies sitting. They laughed. I heard them say, 'She hasn't still lost her weight'.
They were laughing and talking about my weight. It was very daunting…"
Shilpa, who has always been synonymous with fitness, was actually being targeted for "being overweight" and "not losing weight fast enough" after the delivery of her child. When we look at her now, so fit and glowing at 41, it really seems incredible that she too, like many of us mothers, had to suffer so much pressure and body-shaming for something that is not even in our control.
On Getting Her Mental Strength – and Body – Back
The incident at the restaurant definitely shook Shilpa from within. But it also depicted the sad reality of our society: people will always judge. They will judge you for not losing baby weight; they will judge you for trying to lose it too quickly. As mothers, we are all targets for criticism and judgment; yes, celebrity moms included! Learning from that experience, Shilpa decided to shake off all this judgment and not hide away. Eight months after her delivery, she returned to work with the dance show Nach Baliye. Her body was still recovering and it was a challenge to come out in the public eye, especially when she looked a lot different from before.
"Nach Baliye was my first outing after pregnancy, eight months after I delivered. I was very scared. Clothes weren't fitting me. I was size 16, double the size I've ever been in my life."
She now started working on getting her pre-baby body back, not to shut out judgmental people, but because she wanted to do it for herself. Fitness had always been important to her, and as a mom, being fit and on her toes was now even more important than before. She did not take to strenuous gymming or crash diets as these are unhealthy ways to lose weight after pregnancy. Instead, Shilpa Shetty's fitness regime consisted of a 20 minutes workout, comprising simple activities like walking, taking the stairs, and yoga. The yoga pose Vajrasana has especially helped her get fit by boosting her metabolism and digestion. She recommends it to every new mother.
On Fellow Mom Kareena Kapoor Khan
What Shilpa went through after her pregnancy is a situation that now faces Kareena Kapoor Khan. She recently became a mother to a baby boy, and she too, like Shilpa, has been synonymous with fitness. Bebo has always looked ravishing and fit and gone through incredible body transformations through sheer willpower and hard work. However, she gained 18 kgs during her pregnancy – kilos that will (and should) take time to shed. Shilpa spoke about her, commenting on how this "pressure to look good" is one that all moms face, everywhere:
"As an actress, I can understand the emotion and pressure on her. I can understand that emotion of being judged, especially as an actress and someone who has been synonym with having a good body and being into fitness. I had the same pressure when I became a mother."
Well, we are glad that Bebo too is taking it gradually and not obsessing about getting her pre-baby body back. She is relying on these post-pregnancy fitness mantras to recover her strength and strictly staying away from anything that is harsh or takes a toll on her postpartum body.
Becoming a mother is a delight like no other. It is also a natural, transforming experience that changes your body in many ways. It is wrong to expect – or for anyone else to expect – that our bodies will bounce back to their old shape after delivery. Instead, this is a gradual and consistent effort we need to take to start feeling healthy and energetic again. We need to do this not to show our family members or friends. We need to do this for ourselves. Shilpa summed it up beautifully:
"People love to talk about others but you've to understand what fitness means to you. It doesn't matter what other people think of you. It is a part of our life we are going to be judged anyway. When you're working, that gives you enough inspiration or goal. Some do it for their loved one, some for work, I think you've to do it for YOURSELF."