We're Loving How These 3 Moms Celebrated Their Birthday With Their Kids – Super Cute!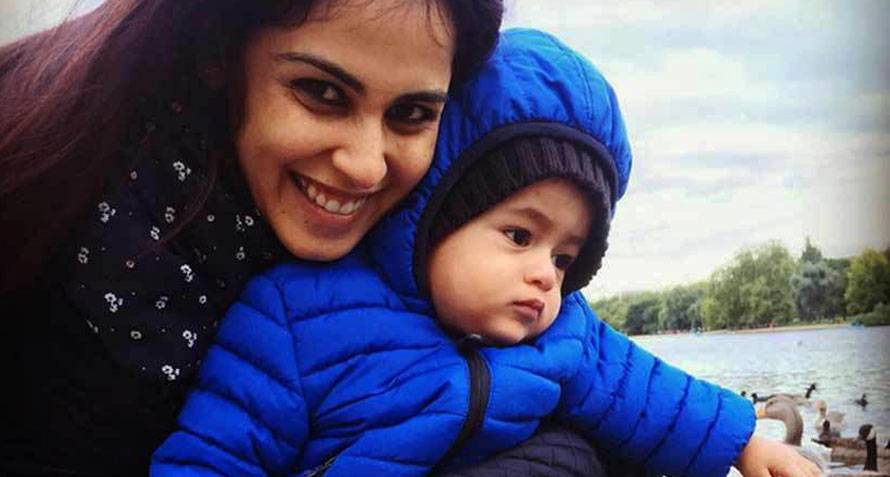 If a mom is asked to state one moment she will remember till the very end, she will not think twice before answering. Yes, that time when you walked hand in hand with your parents, when you graduated from school, and when you married your husband are all extremely special. But when you have your baby in your arms – a little human being you have actually created – that is right UP THERE in your list of wondrous moments. As your baby grows from an infant to a toddler to a teen, you too get reborn. Three of our favourite moms from Bollywood, who just celebrated their birthdays, exactly voice these sentiments.
How did you celebrate your birthday before becoming a parent? While some of us went out with family, others had a wild time with friends. Yes, we would get surprises and birthday greetings, but guess what? Your birthdays after becoming a mom are tinged with that extra bit of magic – just like everything else in your life.
August has been the month of birthdays so far. Today, August 5, is when Genelia Deshmukh and Kajol share a birthday! While this is Genelia's first birthday after the birth of Rahyl, her second child, Kajol is quite the veteran Mamma to 13-year old Nysa and a little son Yug. Goes without saying, their kids make their world and their approach toward their life also depends on this. The carefree days of your pre-baby time now get replaced by a lot of responsibility and caution, but also many new emotions you hadn't experienced before.
Genelia and Riteish have always been great friends and partners, and the birth of their children has only cemented their bond further. It has made them realize the expanse of their love for each other which in turn lets them be better parents. Today, on her birthday, Riteish posted this adorable birthday wish for his wife, the mother of his kids. The family, we think, is planning to have a sweet celebration to mark the day, and the three men in Genelia's life, two of them still too small, will go all out to give her a special time.
Happy Birthday Baiko @geneliad – nothing makes me happier than seeing you smile. Have the bestest one. #HBDGenelia
— Riteish Deshmukh (@Riteishd)
Thank you Navra.. Ur the reason I smile always .. Love you so much
— Genelia Deshmukh (@geneliad)
Kajol, on the other hand, is planning low-key birthday celebration at home along with the kids. With husband Ajay Devgn very tied up with the post-production for his new movie, she wants to make sure her birthday is a nice, peaceful time for everyone. However, the kids reportedly have a surprise planned for their mother. When your children grow up, their little efforts to make you something creative are often the highlight of your birthday. Ditto for Nysa who is now a teenager and an intelligent, lively one at that. Recently, when Nysa had a birthday, Kajol called her "my funky, funny and fabulous baby turned teen"– now that nails it! While these two moms have had a fair share of the motherhood experience so far, newbie Mamma Arpita Khan also had a birthday recently, on August 1. Her son Ahil is still so little to understand the meaning of the occasion but he went along with her to celebrate Mamma's birthday in London. Together with her husband, family and friends, this mommy had quite a crazy first birthday after becoming a parent. That yummy cake with marshamallows and chocolate is testament enough. Well, our advice would be to make the most of it before Ahil becomes a toddler and develops a special love for messing around with birthday cakes, especially conical ones…Well, we will leave these moms to enjoy their birthday moments with their bundles of joy. A birthday is a terrific time to demand some pampering and finally take out some me-time. In case you have a birthday coming up, we'd recommend asking your husband for this special gift – ensuring the baby is in a good mood and showing Mom a lazy, fun day! Ah, plans!