Being a Stay-at-home Mom is a Thankless Job! Shilpa Shetty Echoes What Many Of Us Feel…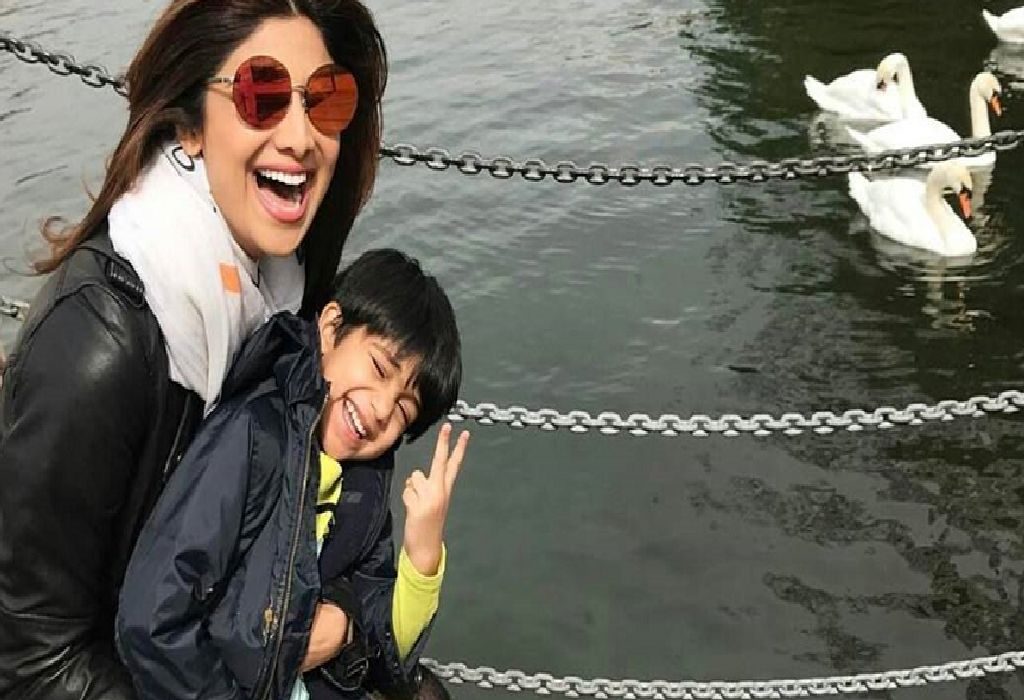 In this Article
Our day begins at – or before – sunrise, and there's no telling when we will get to hit the bed again. Come morning, there are millions of chores to be completed, and all of them are time-bound. And this series of chores and tasks continues throughout the day, often with little help. After all, many people assume that you should be able to manage just fine, as you are anyway "going to be staying at home all day"… Recently, Bollywood mom Shilpa Shetty shared her honest thoughts about the life of a stay-at-home-mom. It might come as a surprise to you – what does a celeb know about all this, right? – but trust us when we say her thoughts are spot on!
Looking after the baby and giving them a bath. Packing tiffin boxes. Serving breakfast to the entire family. Cleaning, dusting, planning the other meals of the day, changing diapers, putting the little baby to sleep, and being on call for every family member in case they need us. A stay-at-home-mom undoubtedly has an immensely taxing job, and while we see it as a labour of love, we cannot deny one important fact. A stay-at-home-mom also has one of the most thankless jobs ever.
Shilpa Shetty, mommy to a five-year-old son, Viaan, has continued to work after motherhood. Even though she is not part of mainstream cinema anymore, she works with her husband at their production house. And in this, Shilpa says, she has been fortunate. The struggles that stay-at-home-moms face in our society can become overwhelming.
The Struggles Faced By Stay-at-home-Moms
There's no doubt that every kind of mom lives with struggle – the struggle against time, rest and being without stress. While working moms have a struggle to balance their work and family life, the challenges that stay-at-home moms face are very real too. Shilpa recently shared just why she thinks a stay-at-home-mom has one of the greatest – but also the most thankless – jobs ever.
1. No Breaks, No Salary & Constant Overwork
When you're a stay-at-home-mom, you get no break from parenting! You have to be as hands-on as possible and hiring external help is often seen as a sign of 'incompetence' – even when you're clearly overworked and exhausted! And as for pay, many of us don't even get acknowledgment for the stress we go through all day, as we "stayed at home and rested".
Shilpa says, "If you are a homemaker, it's even more than a full-time job. In job, you have breaks and you can switch-off. Here, it's a thankless job. You are underpaid and overworked!"
2. Judgment by Society
Society always judges. And if you stay at home, you have to be prepared for constant scrutiny, advice and recommendations. Working moms get judged a lot too – so this really seems to be a social evil we cannot get rid of!
Shilpa shared why she faces the brunt of judgment even more just because she is a celebrity. People assume she is not as hands-on a mother. "It's not anybody's business to comment on what I do or don't do as a mother. People think of me as an actress first, and then maybe, a mother. For me, being a mother comes first. I do what's best for my child and I also take advice from others.
I don't judge people, but I know that people judge me for my clothes, for the person I am, for being a celebrity."
3. Pressure of Multi-tasking
As a stay-at-home-mom, you need to be involved in everything – right from household chores to baby-care chores to looking after family members. There can be no downtime. Working moms also have to do a lot of multi-tasking as they have the added pressure of the workplace. But a stay-at-home's multi-tasking can get very rigorous too, and what's worse? It often remains ignored and overlooked.
Shilpa says, "Women are doing everything and anything. I can even go to the extent of saying that they are doing it better than men. There isn't anything that we are not capable of doing. We are multi-faceted personalities and are able to multi-task much better than men.
We look after our family. We take care of our in laws, children, our husbands, which is a full-time job in itself…"
Shilpa Shetty might come across as a vivacious, beautiful celebrity who has got it all together. It might be very easy to assume that parenting is secondary to her. But look, how quick we are to judge! Shilpa does everything that any mother would do for her child. She does her best to keep Viaan occupied in extra-curricular activities. She also makes sure he eats healthy and that his development is spot-on. Yes, while some of us have help from family members, maids and nannies, the rest of us have to toil alone. But even so, there are things that every mother (and ONLY a mother) does for her baby – she shares love, she shares time, she shares ideals to grow up following.
Source:
https://www.dnaindia.com/entertainment/report-shilpa-shetty-kundra-to-pooja-bedi-celeb-mums-on-being-judged-for-their-parenting-2453257
https://www.hindustantimes.com/bollywood/shilpa-shetty-being-a-stay-at-home-mom-is-a-thankless-job/story-dQSKYTDBHSzHnxkmiPwdLK.html
?>