8 Essential Services Every Mother Must Know To Look Her Glamorous Best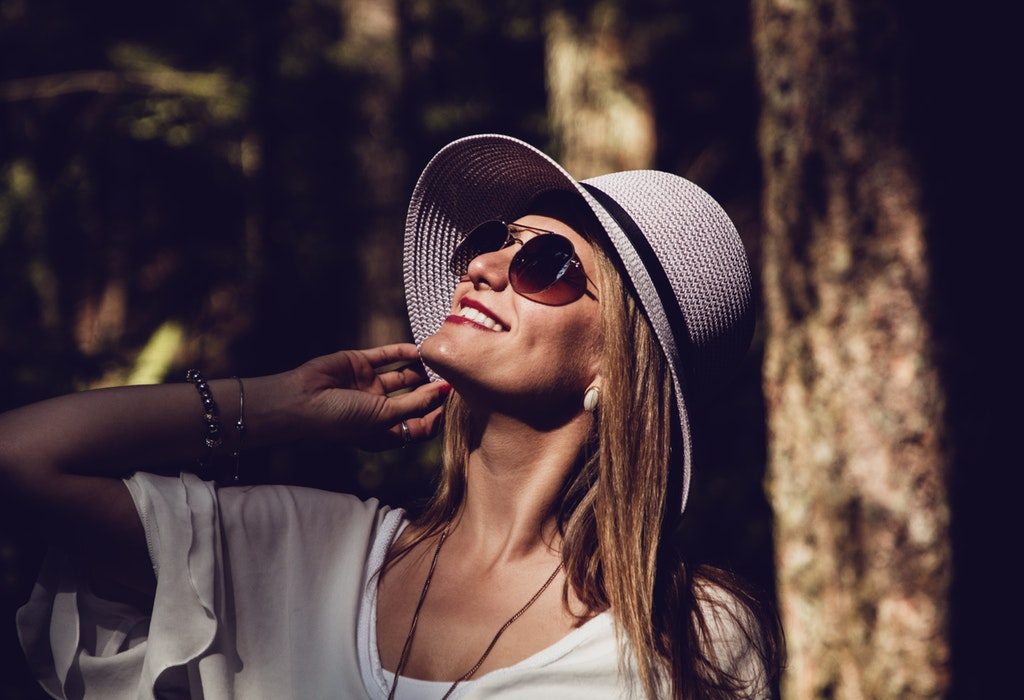 Our days as mothers are packed to the brim, with stress and fatigue being our constant companions. In this light, our bodies need a lot of care and pampering to slow down the ageing process and rejuvenate themselves. Even though it may seem difficult, there are some simple, healthy skin care services you can avail of to recover from your daily stress and anxiety as a mother.
Check out our list of the 8 essential skin care services for a healthy body and skin. Each of these services has a distinct benefit for your overall health and beauty!

I. FACE
1. Facials
Everyone enjoys a good facial, but most of us don't think of it as a necessity. However, you'd be surprised to know that facials don't just relieve stress, but they also lighten acne marks and keep wrinkles at bay! Regular facials – ideally one facial every month as part of your face regimen – will slow down the ageing process and keep you feeling youthful for a long time. With a baby to look after and your hands full, you know you need your energy and confidence!
2. Clean ups
Clean ups, just like facials, are extremely relaxing and help relieve stress, while also deeply cleansing your skin and pores. However, we often don't see them as skin care essentials, thinking that they are suitable only for special occasions. Well, as per Disha Meher, National Expert – Skin & Nails, Lakmé Salon, "Avoiding cleanups for an extended period of time is very unhealthy for the skin. It directly increases your chances of dark spots and dead skin, mainly due to the excessive pollution in our environment today and the summer heat."
Considering a mom's busy schedule, it is recommended to go for clean ups every alternate month. An added bonus of getting these sessions done regularly by experts is that they can spot any missing links in your regular skin care routine. There are some subtle signs that our skin shows when it lacks nutrition or care, and beauty experts will be able to guide you with a corrective skincare regime well in time. At Lakmé Salon, for instance, you will be able to consult with highly-trained experts who work on bringing expert skin care services to the contemporary Indian woman.
II. BODY
3. Body Massage
Oh, body massages are such an indulgence, right? Well, they certainly are – but did you know that regular massages promote your overall well-being by improving blood circulation and relaxing knotted muscles? This is exactly what you need after spending weeks of sleepless nights and tiring days, trying to fulfill your baby chores!
Not just this, your skin also reaps a lot of benefits from the massage because of the deep oil penetration. We recommend going for a body massage once a month; it is among those beauty routines that really pay off.
4. Body Wrap
A body wrap is another service often viewed as a luxury. What we don't realize is that, in the stress of every day, our skin is among the worst affected. It tends to lose moisture and gets drier by the minute. There's a simple solution in the skin care guide for this: a body wrap!
This helps lock in the moisture into your skin which in turn prevents fine lines. The Marine Body Glow, an innovation by Lakmé Salon, takes this service a level higher and removes dry skin by exfoliation. The result? Moisturized and glowing skin for days at end.
5. Manicure and Pedicure
While we somehow manage to sneak a facewash into our daily routines, we often overlook the importance of caring for our hands and feet. This directly results in the skin ageing faster which is why it gets old and wrinkled. Therefore, monthly manicures and pedicures are an essential skin care routine to ensure proper care of your hands and feet. They don't take too long either but their results are amazing!
III. HAIR
6. Hot Oil Treatment
The good old champi our moms used to give us every Sunday was blissful and super effective. But now, with so much to do, caring for our hair isn't at centre-stage anymore. Well, it needs to be! One of the simplest (and really relaxing) health & beauty tips for hair is to opt for a hot oil treatment by an expert. These treatments are good for activating hair growth and moisturizing your scalp.
In addition to these benefits, a regular hot oil treatment also protects your scalp from dryness. It is ideal to get them done every fortnight. An expert will also be able to spot potential scalp problems during the treatment and recommend necessary action.
7. Hair Mask
With so many chemicals in our hair products and extensive pollution, it is getting tougher to maintain healthy hair. Beauty experts recommend adding weekly hair masks to your regular hair care routine; they feel wonderful and don't take up too much of your time. A periodic hair mask is essential for intensive conditioning that repairs the hair and scalp. This is particularly beneficial if you live in an area that has dry, scorching summers that are very harsh on the hair and skin in general.
8. Hair Spa
Yearning for a Good Hair Day? It's time for the good old hair spa! Yes, hair spas make for a relaxing indulgence on special occasions, but they also have a ton of merits you can benefit from if experienced religiously and regularly. Hair spas stimulate blood circulation, strengthen hair follicles, and nourish roots, all of which result in natural hair rebirth. This is key to restoring your hair in the postpartum phase, when many mothers go through severe hairfall.
Try the Lush Organic Hair Spas at Lakmé Salon; infused with benefits of essential organic oils, these two-in-one hair spas treat an ageing scalp, smoothen your hair and restructure over-processed hair.
It's time to focus on yourself, mom, and start following this simple skin care routine! Only when you look after yourself will you be able to give your family your energy and attention. We're waiting to hear about which of these services you're planning to incorporate in your routine this month!