Choosing Fabrics To Wear Post Pregnancy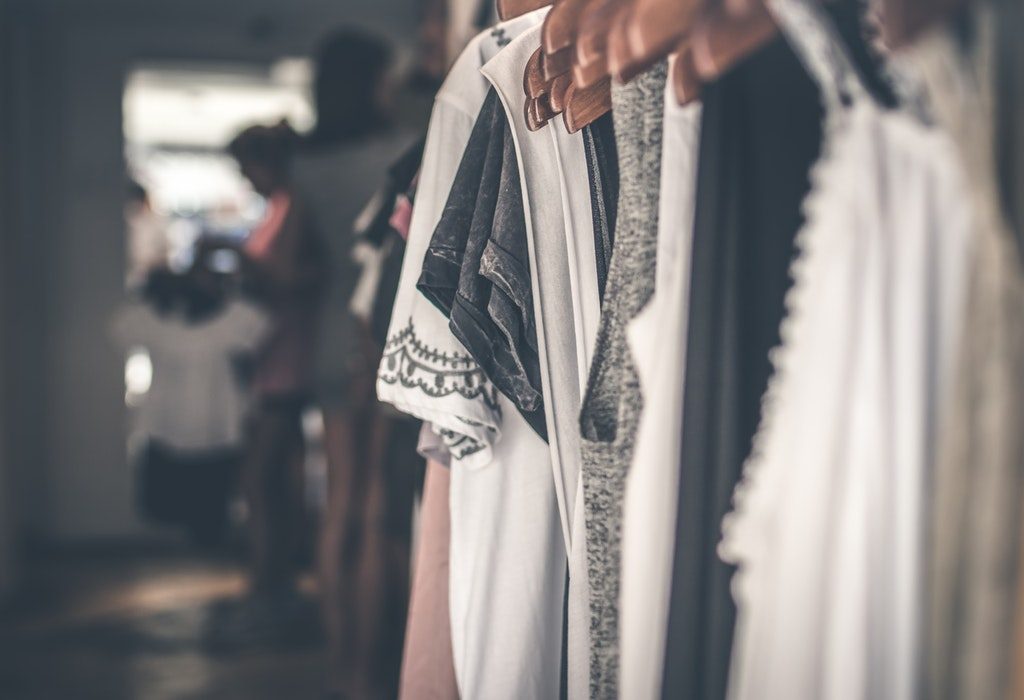 In this Article
Fashion does not need to take a back seat, post pregnancy. In fact, with the careful selection of fabrics, a new mom can mix comfort and style together to ensure that post-pregnancy clothing is not drab!
As a new mom, you need not consider fashion to be subjacent. In fact, if you choose fabrics that flatter your body type, you are sure to make a mark while maintaining a certain degree of subtle appeal. However, choosing the right fabric does not mean that you would need to clear out all your pre-pregnancy clothes to make space for post-pregnancy wear. If you shop smart, you could actually extend your wardrobe from when you are pregnant to when your bundle of joy is around two years old. Post-pregnancy clothing does not have to be unflattering; it can be appealing and quite sexy too.
Top Fabrics That New Moms Should Wear
1. Drape Fabric
Post-maternity wear can be tricky for new moms. While moms would want to be comfortable, choosing sweatpants should be avoided at all costs. Opting for dresses and tops that drape over the stomach area is a smart choice. Drape fabrics would cascade effortlessly over the body. Tunics, tops and empire-waist dresses draped over the body should top your list of fashion choices for post-pregnancy wear.
2. Shapewear Surprise
Choosing shapewear will be worth your while. It is perfect for new moms because it helps hold the baby weight in, giving your hips and stomach a smoother and smaller look. However, ensure that there is not much compression, as things could then get uncomfortable.
3. Stretched and Fabulous
Post-pregnancy clothing for women could consist of stretch fabrics that are comfortable and flatter your new body. Fabrics that stretch and offer comfort usually contain a high content of lycra. However, one can also opt for non-stretch fabrics like cotton voiles, rayons as well as poly crepes. Jersey fabric is also a good option as it allows added flexibility. When it comes to choosing lingerie, one should opt for cotton or cotton-lined inner-wear. As compared to other fabric types, the former is lighter and breathable. Yoga pants made of stretch materials are a perfect choice to make! It would be great if you find a pair that comes with a fold-over waistband, which gives new moms the option of folding it under the belly. Kiss those post-pregnancy fashion blues away with a pair of stretch yoga pants that you could probably live in all day.
4. Soft Jersey Fabric
Ladies, a soft jersey is a clever choice of fabric for your post-maternity wear, as it drapes easily over the body. A long or short maxi dress in this forgiving fabric can take any new mom through all stages of motherhood.
Overall, it is important for new moms to choose fabrics that can balance both style statement and comfort, making the whole experience worthwhile.