Alia Bhatt's Weight Loss Journey from Flab to Fit Worked with These Tips!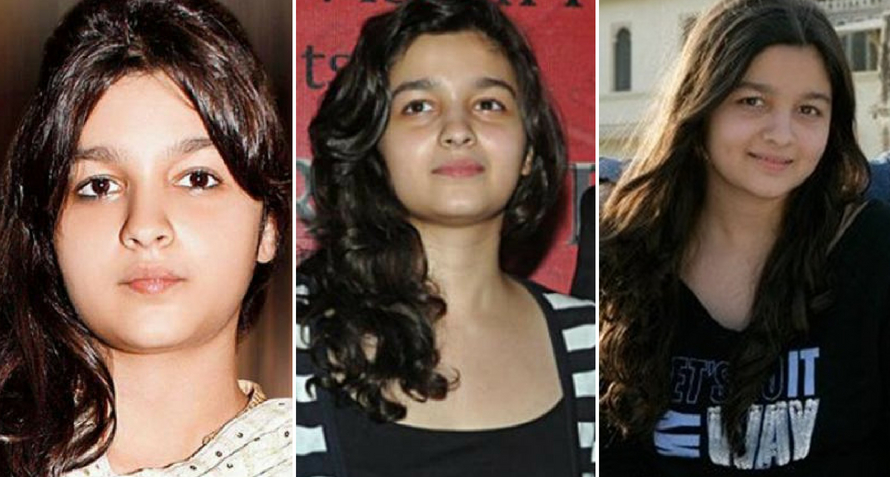 From a 68-kg teenage girl to a curvy, trim Bollywood babe, it's incredible to imagine Alia Bhatt's weight loss story. The job was easier said than done, with a great deal of dedication, hard work and a rigorous diet and exercise plan to top it all.
25-year-old Alia Bhatt has emerged as one of the most talented actresses and of course, a major heart-throb among Bollywood's new generation of actors. However, she's not just known for her gorgeous looks – the girl has some serious acting chops and is an eminent hard worker! One of the major markers of her hard work is definitely her physical transformation – from a cute, but chubby and overweight girl of 68 kgs, she's now setting us major fitness goals! Want to know how she managed to get so trim? Find out her secret to successful weight-loss!
Now, 68 kgs would hardly seem like the definition of 'overweight' – and it isn't, for a lot of people. But for Alia, whose height is around 5'3", the ideal body weight should be in the range of 47 to 57 kgs – and she was obviously nowhere close to this number!
What Motivated Alia to Lose Weight?
Weight-loss is as much about the body as it is about the mind. Motivation is a key factor in her case. Alia had always wanted to become an actress – her star-studded family was sure to have inspired this desire in her. But when she auditioned for 'Student of the Year', Karan Johar, one of the industry's most sought-after filmmaker told her that she had to lose 20 kgs in 6 months (a statement he later regretted making, after realising how he would like his daughter to embrace herself, no matter what) – an incredibly tough feat! But she decided to take the bull by the horns and the rest is history!
Alia also gives the credit of her successful weight-loss journey to Kareena Kapoor, whom she's always admired. Kareena also came a long way from her chubby childhood days to being one of the most sensuous divas of the entertainment industry. In fact, she was the one who defined the concept of zero size figure in Bollywood.
Alia Bhatt's Weight-loss Diet
Alia's weight-loss journey was no mean feat. The girl is a true foodie and it took oodles of will-power for her to give up on the treats she loved. Having been assigned to a personal trainer, she was given a strict diet which comprised mainly of chicken and veggies. She bid adieu to junk food, refined carbs and refined sugar.
Alia Bhatt's diet plan comprises of eight small high-protein, low carbohydrate meals and plenty of water. In fact, a combination of proteins, carbs, and fats in the ratio of 50:30:20 makes up for her meals.
It doesn't have to be only gourmet meals either – it can be the ideal Indian Idli-Sambar combo, a glass of healthy vegetable juice, herbal tea without sugar, roti and dal, and a glass of milk before bed. It's as simple as that too!
When it comes to shoot days, she makes sure to carry a dabba full of healthy food once a week; but indulges in a cheat meal once a week.
Alia Bhatt's Workout Routine
A comprehensive weight-loss programme is what you get if you follow Alia Bhatt's diet and exercise plan. In addition to eating healthy, the actress includes running, altitude training, resistance training, swimming, kickboxing and functional and circuit training in her exercise routine.
The workout plan starts with a warm up by running on the treadmill, followed with dumbbell raises, push-ups, lateral pull-downs, bicep curls, tricep push-downs, crunches, back extensions, lunges and squats. She does this routine 3-4 times a week and also does cardio exercises for 40 minutes every day. Ashtanga yoga, which she practices twice a week, is another one of her weight-loss secrets. She also loves dancing her way to fitness, with kathak and ballet being her favourite dance forms.
Of course, there's nothing like having a gym-buddy to really get you going and performing your best, even when you're ready to give up!
Watch: Katrina Turns Gym Instructor to Alia

Alia's weight-loss journey in becoming one of the most stunning beauties of the industry with a slim and trim figure has been a stupendous one. Looking at her weight-loss efforts, it's not hard to imagine the dedication and determination she's put into to become what she is. This passionate young woman is truly an inspiration for everyone who's eager to shed pounds and get on the road to fitness.