7 Innovative Bathrooms For Your Moppet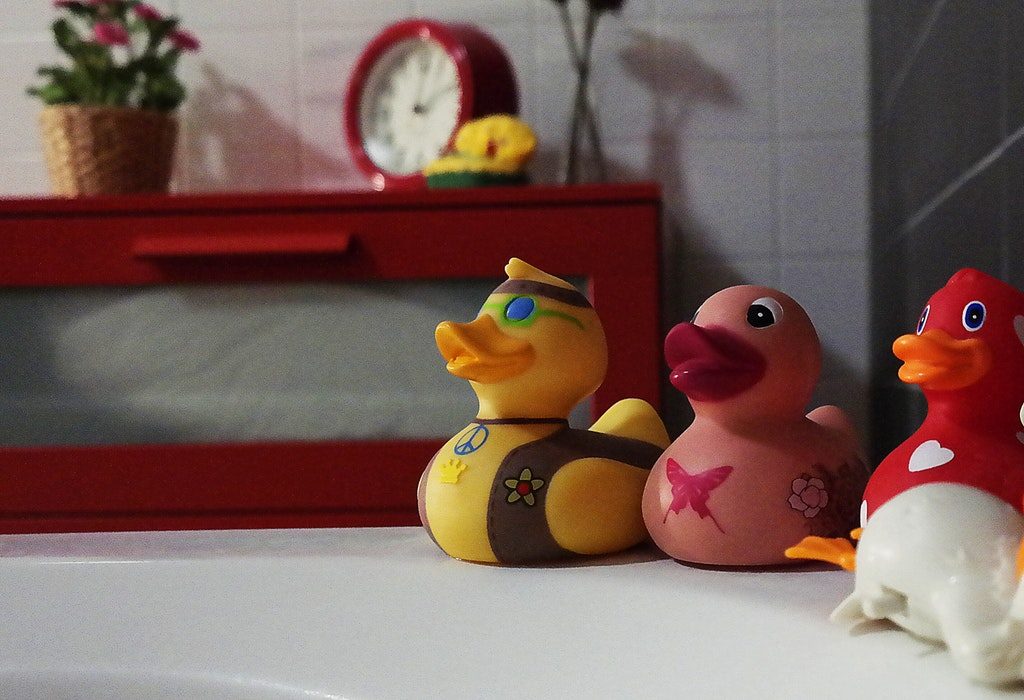 In this Article
People give a lot of thought to the decor of their homes but often overlook the bathroom. Yet this space could definitely do with decorations, especially if a child is using it. Find easy tips for decorating children's bathrooms and bring a smile to your little's one face.
As soon as you get the good news that you're expecting, you start looking for ideas to decorate a nursery for your little one. Over the years, you've come up with innovative ways to make your child's room a beautiful haven. But have you given a thought to the bathroom? Make bathing time fun by redoing it with a few ideas.
How to Decorate Kid's Bathroom in 7 Interesting Ways
1. Get customised linen
Start personalising by getting the initials of your baby printed or embroidered on the bath linen. You can do it for wash cloths, hand towels, bath towels and even shower curtains. It's an easy children's bathroom decorating idea that you can apply whether you share bathrooms or not.
2. Place items strategically
Most washbasins in bathrooms are placed at a height suitable for adults. It makes sense as a child doesn't remain one forever. However, you can still make it easier for your little one to reach the taps and hand wash by getting a cute pull-out step below the wash basin. With this kid's bathroom decorating idea that's also super-practical, your child will be eager to wash his hands. You can also install hooks and rods for support.
3. Do it your way
A bathroom should be bright and cheerful, especially a child's. One of the best kid's bathroom design idea is to think of what can go on the walls other than the essentials like soap dishes and towel hangers. You can get cute masks of animals and put them up. You can also get a baby stool in bright colours and matching buckets and basins.
4. Get artsy
Art pieces make terrific decorations and can add colour and character to any space. Put up some artwork in the bathroom and hang a few dangling toys. If you paint or sketch, go ahead and create a few works.
5. Get creative
When it comes to thinking about stylish bathroom designs for children, it's time to get creative. Instead of standard mirrors, look for those with designs your darling would like. It could be a mirror shaped like a porthole, soap dishes shaped like spaceships, and even tiles featuring cartoons.
6. Add lots of colour
When it comes to kids' bathrooms, they need to be colourful and vibrant. Pick bathroom accessories for kids in different tones that will make them eager to use the space. Bath time will be less than stressful too.
7. Keep it organised
If you plan on sharing the same bathroom, you need to teach your child to keep his things separately and in an organised manner. Get some baskets and install cabinets. Assign one to your child. Tell him you'll check it occasionally to make sure it's neat and tidy.
These tips for decorating your kid's bathrooms can be followed by anyone. Do keep your child's whims and fancies in mind once he's old enough. You can plan another bathroom makeover with more of his suggestions!