How to Dress Well Post Pregnancy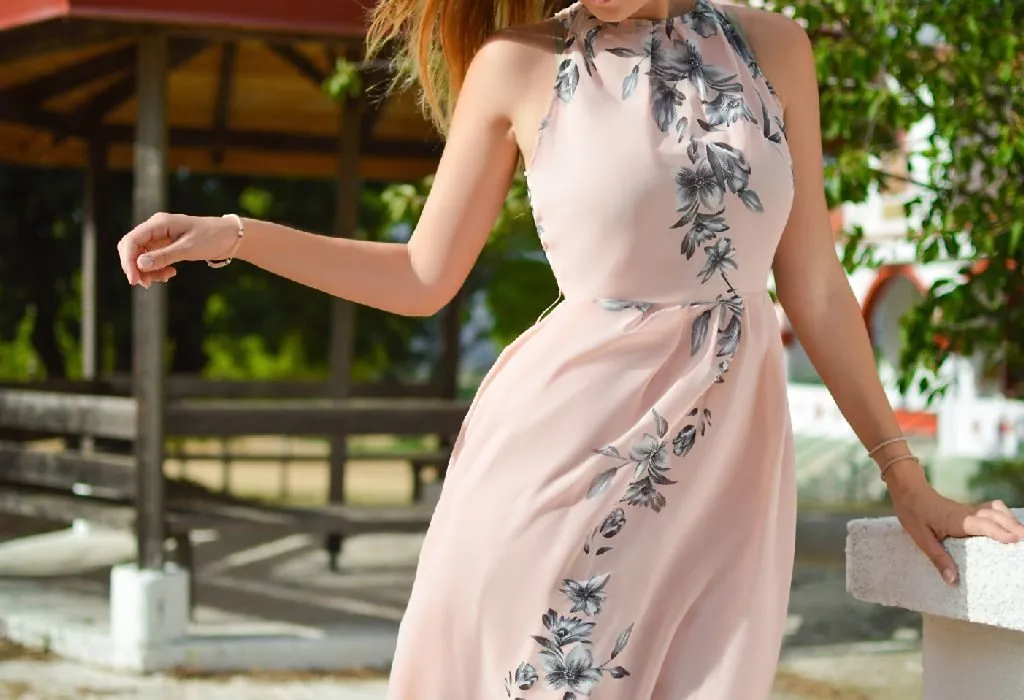 In this Article
You must be really looking forward and excited to get back into your pre-pregnancy outfits after delivery. Be a bit patient ladies, as this may take some time. Till then, keep looking fashionable and stylish with some easy tips on how to dress post pregnancy.
Dealing with postpartum weight can be a difficult task, especially when the newborn is taking a toll on your delicate post-pregnancy body with its growing needs. Dress well to keep looking beautiful and confident in your new avatar. Begin your transformation by revamping your wardrobe to suit your post-pregnancy body. Know how to dress post pregnancy for a gorgeous look with these simple yet effective tips.
What to Wear after Pregnancy
1. Choose Your Lingerie Carefully
More than the best dress to wear after having a baby, you should be concerned about wearing the right kind of lingerie after having a baby! A change in breast size was perhaps the first thing you would have noticed in your pregnancy, and it will seem even more obvious now that you are feeding your baby. Wearing the right bra is the first step to looking good in your post-pregnancy dresses. Choose comfortable maternity bras that will help you to feed your baby easily and also keep you in good shape to suit various outfits. A soft cotton lining, wider straps, and extra hooks is what you need right now to feel good. If you're wondering how to dress to hide your post-pregnancy belly, maternity briefs will help you support your soft tummy. Choose lively colours and pretty prints if you wish to feel uber-feminine and sexy!
2. Dark-coloured Outfits
Wondering how to dress your post-baby body? Shedding the extra fat in your body will require time, selective diet and some exercise; but clothes in darker hues may be your answer till then! Go for monochromatic ensembles in shades including black, maroon, navy, marsala, and purple that gives an illusion of a lean body. Maxi dresses in monotone colours can be a brilliant option to wear after pregnancy. Choose dresses and tops with necklines that draw attention to the upper part of your body, especially your face. V-neck tops and dresses do this job extremely well. Wear horizontal and smaller prints if you cannot do with just solid-coloured outfits, every time you dress after pregnancy. ||
3. Soft Fabrics
Soft flowing fabrics like georgette, chiffon, cotton blends, and crepe can hide your bulges with their fluid texture. Wear pretty yet comfortable tops with flared cuts that will hide your belly and waistline. Pair them with dark-toned jeans for a stunning look. Choose straight-fit long pants that end a couple of inches above the ground to make your legs appear longer. You can also don pretty kurtas or tunics teamed with dark leggings or churidars for a voguish look. Avoid tight fits and clingy fabrics that can make you look bulky.
4. Accessorise Brightly
This is the best answer we can give to the question 'how to revamp your wardrobe' – it's cost-effective, and a very versatile solution too! Prep up your attire with bright and fashionable accessories if you are looking for trendy ways to dress after pregnancy. Pick colourful beaded jewellery or over-sized pendant necklaces to prep-up your outfits. Printed scarves are another good option to add some colour to your monochromatic post-pregnancy dress. You will always find yourself travelling with diaper bags to carry the essentials of your newborn. Go for bright colours or eye-catching designs in diaper bags to accessorise your attire. Flat shoes with details like bows or quirky prints can be a comfortable and cheerful option to wear post pregnancy. Opt for studded sandals or peppy ballerinas to jazz up your appearance. Textured or printed wedge heels can add an element of fun to your western outfits.
The key to looking fabulous and dressing well post pregnancy is to love your new body and to be confident. A hint of make-up and a trendy haircut can work wonders if you are worried about how to dress post pregnancy. The new-found glow of motherhood will complete your stunning look.