The 'How to' of Being Pregnant and Stylish!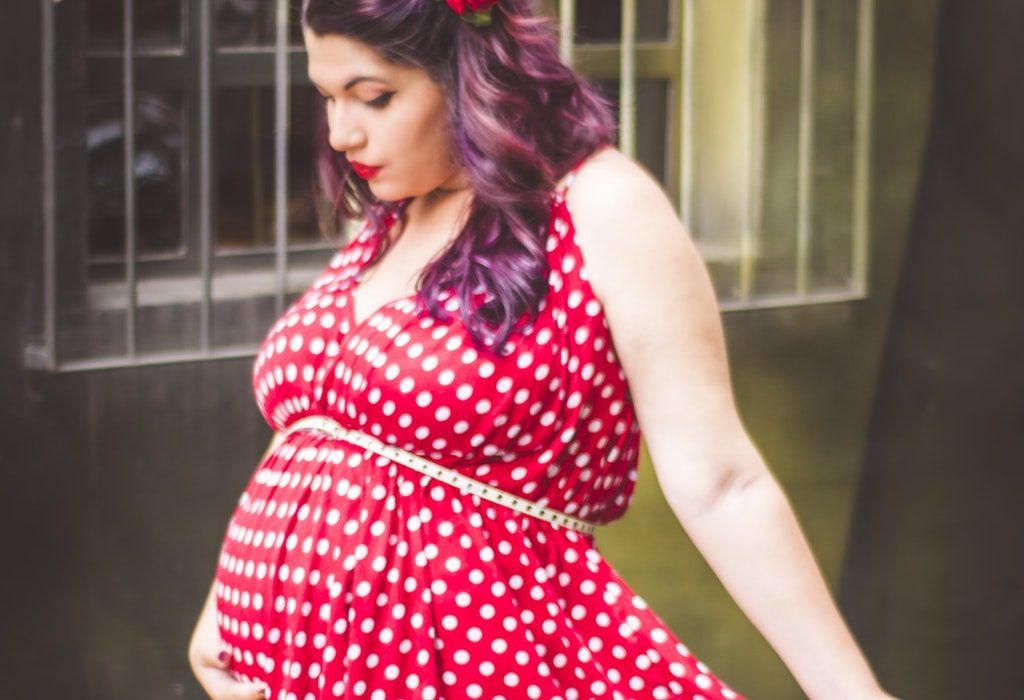 In this Article
Now that you're pregnant and need to redo your wardrobe, take a minute to think about pregnancy clothing. You can look stylish with trendy outfits that are also comfortable. All you need is a little creativity to dazzle no matter your weight.
Are you going to be a mom soon? Congratulations! Your life is going to change and in a very positive way. Along with eating and exercising right, why not dress right to accommodate the little one growing inside you? Contrary to popular belief, you can still look your best by experimenting with designs and cuts.
Get Stylish with Pregnancy Fashion
1. Try Deep Necklines
In case you resort to padded bras to add curves to your silhouette, it's time to heave a sigh of relief. Along with pregnancy weight, you'll notice your breasts growing so you can leave aside padded underwear and flaunt your newly acquired curves. Opt for trendy maternity wear with deep necklines to show off a hint of décolletage.
2. Rock Skinny Jeans
Put together stylish pregnancy jeans made of stretchy fabrics that are designed to accommodate your expanding figure. You can get them in a variety of colours and mix them with a range of tops in different tones.
3. Loose-Fitting Clothes? Not Necessarily!
It's a popular belief that maternity clothing should be huge, loose-fitting and, quite frankly, dull. But they only make you look larger. You should go for clothes that highlight your arms and legs as they don't pack on too much weight. Try sleeveless t-shirts and tops or sweaters with fitted sleeves. ||
4. Don't Shy Away from Colour
Forget people who tell you that clothing during pregnancy should be in muted and neutral colours. You have all the more reason to wear bright colours thanks to the happy news that you're having a baby. Let your clothes be the reflection of your happy feelings.
5. Smarten Up with Jackets
One of the most popular pregnancy dress styles is to wear blazers, coats, maternity shrugs and jackets over tops and dresses without buttoning them up. This allows you to breathe freely and elongates your figure. Plus, you'll look great!
6. Add to Clothes with Adornments
Fashion for pregnant women need not be simple. You can jazz up clothes by adding to them the way you like. Add embroidered duppattas, beads and laces to your existing wardrobe. Just make sure you don't go for something that's too flashy and makes clothes uncomfortable to wear.
7. Accessorise Right
Accessories can perk up any article of clothing and they become all the more important when you're pregnant. This is one of the best pregnancy style tips especially for your last trimester. Just slip on long, dangling earrings or a statement necklace and on days you don't feel like dressing up to add bling to your simple outfit.
Pregnant women clothing is far from boring and unfashionable. While comfort is primary, style shouldn't be compromised upon. The next time you go shopping, keep these tips in mind. There's absolutely no need to give up on your love for fashion and your style. Pregnancy clothing can be comfy, fun and so trendy!