This 13-Year-Old Girl's Rape in TN Highlights a HUGE Internet Danger For Our Kids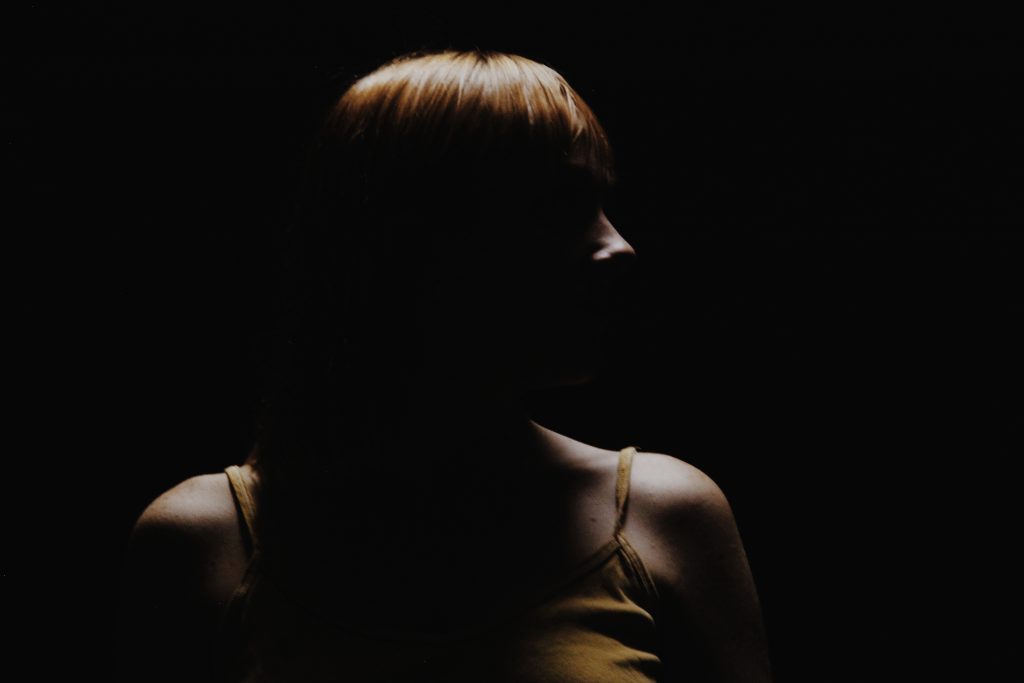 This happened to a 13-year-old girl from Tamil Nadu (picture only for representational purposes). Like many teenagers of her age, she too loved logging into Facebook after coming home from school. There were so many opportunities that Facebook presented to make new friends. One day, she received and accepted a friend request from a profile named Siva Idiot. And thus started a friendship which soon went from a simple exchange of greetings to continuous chatting and eventually phone conversations that lasted hours.
There were no secrets kept between them – not her school, not her address, not even the fact that her parents were out in their offices till 8pm. Her new friend – 22-year-old Ibrahim – talked to her very nicely. He even discussed all the problems she faced at home. When one day, her parents got very angry about her poor performance in studies, and threatened to take away the laptop and mobile phone, it was this friend who supported her emotionally. He even came to meet her outside her house to cheer things up.
Fifteen days after she first spoke to him online, she ran away from home to Puducherry, to get married to her 'boyfriend', the young man she thought loved her. Except, she was wrong.
His phone, which she happened to check, was filled with obscene pictures and videos of young women and children.And that very night, Ibrahim raped her. The devastated girl was raped again the next day, this time by Ibrahim's friend Prabhakaran whose motel they had first checked into.And he too approached her under the pretext of 'cheering her up'.
The girl had fallen prey to SEXUAL GROOMING – a crime that has been steadily, and alarmingly, on the rise in India.
What Is Sexual Grooming & Who Could Be At Risk
Simply put, sexual grooming is the practice of befriending and forming an emotional bond with a child by a person with the objective of sexual abuse.Such abusers carefully understand what a child is going through, and what their problems and family situations are.Then, they form a close emotional relationship with the child on that basis, eventually luring them in with the objective of sexual abuse.
As per statistics, pre-teens and teens are at the highest risk of sexual grooming. Kids in this growing age feel particularly vulnerable and it is easy for a stranger to develop a close bond with them on some common ground.Kids of this age may also feel vulnerable, isolated or unloved due to lack of attention and time from parents.This further increases their risk. However, potentially every child who uses the internet (and especially social media) could become a target for this crime if their online behaviour is not safe.
Needless to say, this is a very serious offence and often leads to disastrous consequences such as physical and sexual abuse, or rape.However, what many of us don't realize is how prevalent it has become and how urgent is the need to protect our children from it! Many such cases go unreported because the victim feels ashamed or guilty,and because the victim's family is unsure of what action to take. In the Tamil Nadu rape case, both the criminals have been arrested and booked under the Protection of Children from Sexual Offences Act (POCSO).The police are now investigating if Ibrahim and Prabahakaran have been involved in such crimes in the past as well.
Immediate Action We MUST Take As Parents
What happened to the little girl in Tamil Nadu is horrific, and we cannot even fathom what her family must be going through.As parents, we tend to blame ourselves for anything that goes wrong with our children. We feel that perhaps, just perhaps,we could have foreseen and stalled the danger. But in reality, very little may be in our hands.
The only thing we can – and must – do is be VERY careful with our child's use of the internet. This applies to internet browsing on the computer, tablet or mobile phone – any device your child has access to.
Please start taking the following four precautions – without fail – to safeguard your kids from the dangers that lurk on the internet.
1. Watch Out For The Warning Signs of Sexual Grooming
Please be watchful of the following signs in your children and also have periodic discussions with the school-teachers to ensure they haven't spotted anything you missed.
Some of these signs can easily be mistaken for normal preteen or teenage behaviour, so it is imperative that we exercise extra caution:
Your child seems very secretive, especially about what he/she is doing online
Your child has new 'gifts' such as toys or gadgets that he/she cannot explain
Your child may seem withdrawn and not be interested in talking to you or to other family members
Your child's school performance in studies/extra-curricular activities may be getting affected, and you may even have received complaints from his/her teachers
Your child seems more aggressive, anxious or obsessive than usual
2. Talk To Your Child About Online Safety
As parents, we make sure our kids are safe in the real world and give them advice such as not accepting food or lifts from strangers.
However, what we miss out on is discussing how to be safe in the virtual world. Please discuss with your child what websites he uses; it is a good idea to explore sites and apps together.
Ask them if they know about the following safety tips. If not, show them how to use these tips, or ask someone you know to demonstrate this to your child:
Privacy settings on social media websites – This ensures that personal media cannot be accessed by anyone they don't trust or is outside their network of friends. The "friends of friends" setting can be especially vulnerable and make personal information accessible to virtual strangers
How to block someone
How to report something objectionable, disturbing or offensive so it can be taken down
3. Clearly Discuss What NOT To Share Online
Tell your child clearly what is unsafe to be shared online and why, including the following:
Personal information about home or school address
Details about where they will be on a certain day/time
Any form of personal pictures/video that can reveal your identity to strangers
Any form of sexually explicit content
Bank account information, in case your child has access to these details
While having this conversation, make sure that you explain how all 'strangers' are not necessarily bad. However,what seems to be true online may or may not be true in reality, and so any stranger cannot be trusted with confidential information.
4. Create an Approachable & Free Environment At Home
Finally, it is of utmost importance that our children find us approachable enough to discuss their troubles with.Very often, children tend to keep their problems to themselves as they feel we may overreact, not take them seriously, scold them, or bar their freedom.It is crucial that we assure them of our unflinching support and love, come what may.
Child experts have also pointed out that we need to give our kids more freedom when it comes to interaction with the opposite sex.Looking out for the safety of our daughters doesn't mean we should create a repressive atmosphere at home.This only leads them to keep things a secret from their parents, and become more vulnerable to paedophiles and sexual groomers online.
Vidya Reddy, of Tulir, Centre for Prevention and Healing of Child Sexual Abuse, says: "Our society creates a repressive atmosphere, as far as engagement with the other gender is concerned.So, when the conversation is online, teenagers will risk their safety to push boundaries and the anonymity the internet provides has made this whole set up even more dangerous."
It is impossible and even unhealthy to be with your kids 24*7. No matter what you do,there will be a few unsupervised hours in the day when your growing kids will be on their own and be free to follow their own pursuits. Internet browsing is almost certain to be one of these pursuits.

Let's keep the above precautions in mind and strive to develop a more trusting relationship with our children, so crimes of this nature can be rooted out permanently.