From Nap-Time To Feeding, These New Moms Capture Parenting Challenges In 10 Hilarious Cartoons!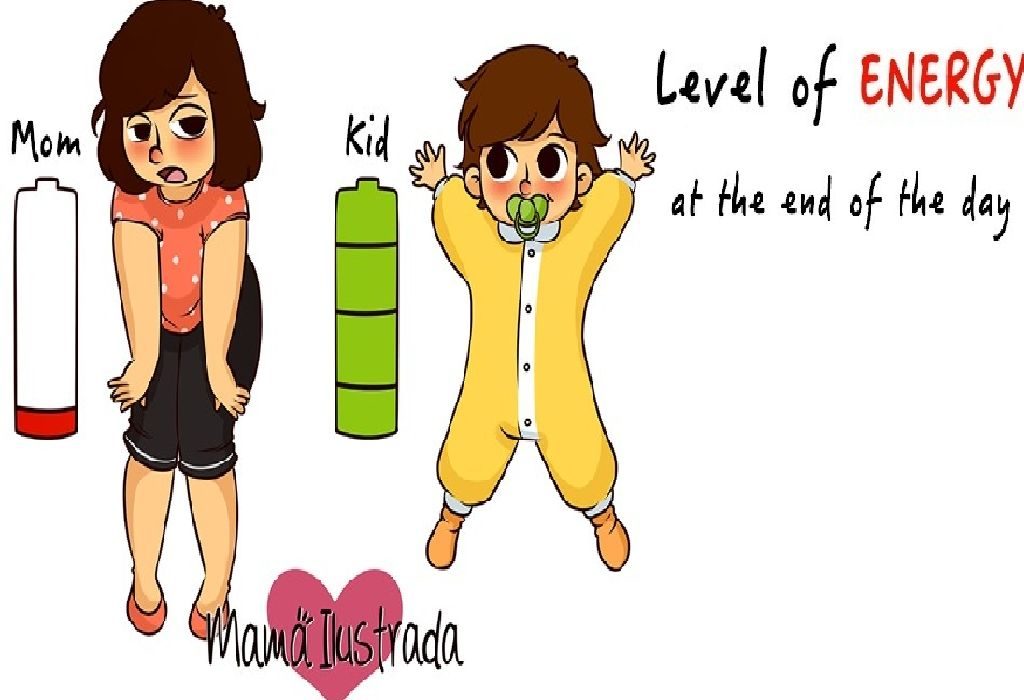 Imagine going on a roller coaster ride but with a blindfold on, unaware of when you are about to go down and when in a loop – seems mind-boggling, no? Well, multiply that into 10 and that's what parenting is like! Here are some absolutely hilarious (but true!) representations of parenting captured in a series of cartoons, by moms just like us.
Being a parent is juggling several balls at one go, not sure of where exactly you're heading anyway. It has its own shares of ups and downs and every day is a new chapter to unfold. Sometimes, it may seem isolating and hard but it's always nice to know that you aren't alone and parents everywhere have faced similar situations. In fact, it is almost funny how accurate these everyday parenting challenges can be! Whether you're a new parent or a more experienced one, there are certain situations that all parents can relate to.
Two mothers and famous mommy cartoonists Ali Solomon and Natalia Sabransky create cartoons depicting a typical parent's life. And they are hilariously relatable! These cartoons are inspired from personal experiences. Natalia is a mum to her baby boy Santiago while Ali is mother of two gorgeous daughters.
1. Date Nights Are Nothing Like Before
Date nights with your husband don't always include just the two of you anymore!
2. Every Place is Pooping Place
It's up to your baby to decide when and where he wants to poop.
3. You Must Wish Very Carefully!
When you become a parent, you must always watch what you wish for. It could backfire!
4. Pack Light? HAHAHA
You can never pack light when travelling anymore. The dynamics of packing has changed!
5. Mommy Nap Time – Double HAHAHA!
A mother's naptime could be injurious to a family member's health (seriously, what are mommy nap times anyway? Are they real?)
6. Chores Have a Brand New Meaning
When you become a parent, the definition of chores and cleanliness changes completely.
7. Who Needs Exercise Equipment?
Fitness equipment in your house will be used for various other purposes but for exercising. (Running behind you kiddo is all the exercise you will need, anyway!)
8. Why Is The Baby Crying This Time?
Oh, and who can forget the struggle a parent faces when there are apparently 10 reasons to explain why the baby is crying. And people around you make sure you know all 10, and then confuse you with contradictory solutions!
9. Drama For Dinner
If you thought the challenge tones down when your baby becomes a toddler – wishful thinking! Come toddlerhood, and dinner time drama becomes an even more real thing. Parents, we really need to beware!
10. Little Things Get Alarm Bells Ringing
And last, like we said, it never really gets easier. As your munchkin grows older, his sweet talks are your warning alarms! WHAT has he been up to this time?
Well, these illustrations definitely are a reflection of everyday parenting struggle. There are days it gets challenging and exhausting and then there are days of complete mayhem. It doesn't get easier, but you just get better!