7 Easy-To-Follow Fashion Tricks To Hide Your Post-Pregnancy Belly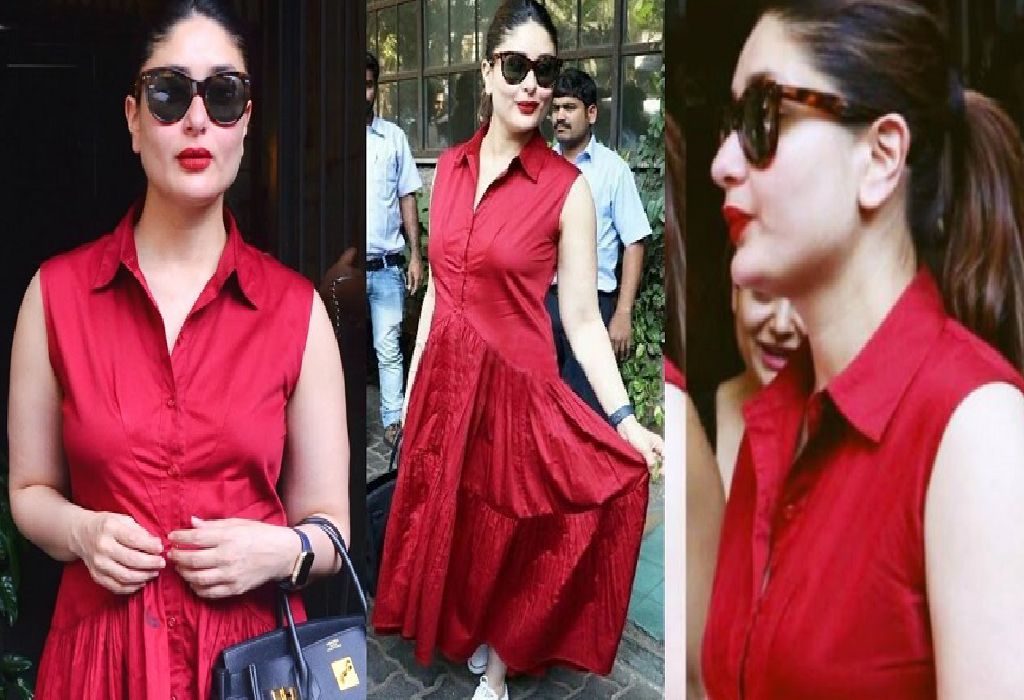 In this Article
It's been a long 9 months but your baby is finally here and the wait was so worth it! But along with the soft baby skin, velvety hair and gurgles came something that you'd rather not have – stubborn belly fat!
While we're all for embracing mommyhood with its glorious tiger stripes a.k.a stretchmarks and podgy belly fat, there are some of us who'd like to wear their pre-baby fashionable clothes in a way that hides their belly fat. Let's look at some ways to style that post-preggo belly!
Here's What to Wear to Hide Post Baby Belly
1. Tucking In
While all the tucking in you are thinking of is associated with nap-time and babies, we're talking about tucking your shirt into your pants. Pregnancy may have had us investing in long, butt-covering tops over leggings but now it's time to tuck. Those same long, billowy tops can be tucked into pants for a pooch-camouflaging look.
2. Peplum's The New Bodycon
Peplum tops are fitted on your bust and flare out for a fun and feminine silhouette. You need to find a peplum that flares just at the point your tummy bulge begins to hide it. Peplum tops work best with straight pencil trousers but can work well with high waisted skirts too.
3. Skin Show…yes please!
Showing skin may really be the last thing you want to do right now but trust us on this. Slight skin show tends to draw attention away from your tummy. Try on a plunging neckline or a cut-off shouldered top to work your mommy magic. Designs like these can become perfect clothes to hide post pregnancy tummy!
4. T-shirts With a Twist
Look for unconventional t-shirt styles; they can become really cool postpartum clothes. There are so many types to choose from that tummy bulges are pretty much invisible to people around. You can opt for bubble hems for a tried and tested tummy hiding outfit.
5. Don't Waste Your Vests
A summery vest with a waterfall hem is versatile enough to be layered with maxi dresses but can also be worn on its own, paired with shorts or a mini-skirt – a perfect mix of flow and structure!
6. Pool time? Pretty please!
Been passing up pool-time because of your little tummy-pooch? Firstly, that's no reason to! You are already a star for going through labour and delivery, so you have every right to feel like one. Your belly is only a reminder of the nest you created for your little one. However, if it does make you feel conscious, then opt for a kaftan-style cover-up or even a one piece for those pool-parties or beach vacations. Keep your accessories bold to draw attention away from the tummy. Kaftans look lovely with a pair of shorts as well.
7. Secret Under Your Clothes
No, we aren't being naughty, we're talking about shapewear. We know it can get sweaty in a tight bodysuit so you'd best ditch that full body spanx and go for high waist shaping briefs. Many C-sec mums have reported that the slight pressure on their tender scars is actually relieved as the shaping briefs hold the loose skin firm and also protect the scar from waistbands. Even though, please check with your doctor before you consider this option.
BONUS: Wear Comfortable Summer/Cocktail Dresses
Surprised? Here you are, struggling to hide your post-pregnancy belly and a fitted dress sounds ridiculous. But there actually are a number of designs you can opt for to look classy and also disguise the pooch. Opt for dresses with a gathered waist. You can also get dresses that have secret flaps/slits that can be pulled up (will also help you with nursing). Prefer dresses with a simple elastic neckline so you can comfortably dress/undress.