My Father-in-law is More Than a Father, He is Also God: What This Rajasthan Man is Doing For His DIL is Incredible…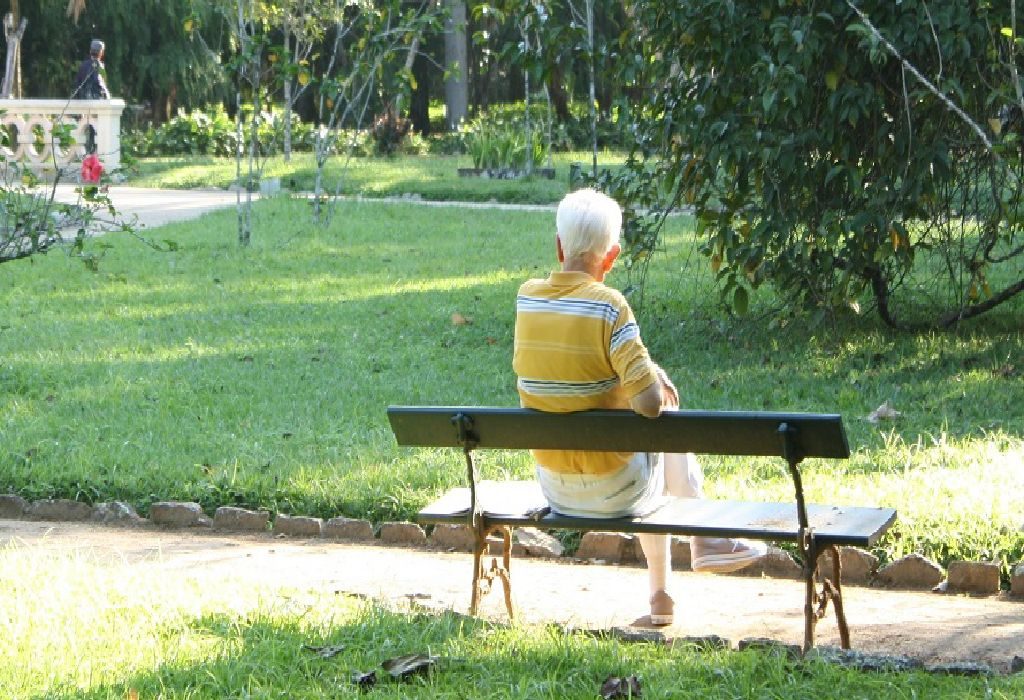 In this Article
As children, most of us grow up looking up to our fathers as our first and favorite hero, and rightly so! Our daddies do so much for us, going out of the way to make us happy and ensure that nothing ever harms us. However, not all fathers have to be your own blood to be your hero! Case in point: this incredible thing a Rajasthan man is doing for his daughter-in-law after her own biological father refused to help her!
Fathers-in-law are considered to be nominal father figures and matriarchs in a woman's new family after marriage. The relationship between a father-in-law and a daughter-in-law can be formal, friendly or strained, depending on the family setup. However, it is very rare that fathers-in-law go above and beyond the duty of our biological fathers as well! Hemdas Vaishnav, a farmer from Jaisalmer, Rajasthan, has set the bar high for fathers-in-law with a powerful and very brave decision…
Hemdas' daughter-in-law, Bedamidevi Vaishnav (28), has been diagnosed with kidney failure. She had been suffering from persistent backache, constant weakness, and loss of appetite. As per the doctors, the only way for her recovery to be on track was a kidney donation. Needless to say, this was a major decision and not an easy one for anyone to take.
Kidney donations usually happen within family, when required, and there have been several cases when the father has donated his kidneys to their children. However, this was not the case with Bedamidevi. Her father and other family members too all refused to donate a kidney to her. They cited health and social concerns, leaving her helplessly dependent on dialysis and in pain.
Unable to bear her plight, her father-in-law stepped in to donate his OWN kidney! He took this brave and beautiful decision for his daughter-in-law – a family member who is still looked upon as an 'outsider' in many households.
What Made The Father-in-law Take This Decision
Talking about his decision, Hemdas stated, "The daughter-in-law is also a daughter of the family, she is the wife of my son and the mother of my grandchildren. By saving her life, I am saving my family's life."
He has been running around trying to get a No Objection Certificate (NOC) from hospital authorities so that he can donate his kidney to his daughter-in-law and get her home. The fact is that it's easy for fathers to donate kidneys to their children, but a father-in-law has to undertake a mountain of paperwork. This has proved to be a major obstacle for Hemdas, but he isn't deterred from his decision.
In a country like India, where daughters-in-law have to still fight to get the same level of treatment as daughters, Bedamidevi, a mother of two kids, never expected this level of love and acceptance from her father-in-law! She has been staying in Ahmedabad for the past four months, surviving on dialysis. She is waiting for an NOC so that she can receive the kidney transplant. Through all the pain, her gratitude for father-in-law is clearly visible as she says, "I am due for a transplant as soon as we get the NOC. For me, my father-in-law is not only more than a father but is also God."
It's a rarity to get such a loving and accepting father-in-law who willingly risks his health for his daughter-in-law's wellbeing! And its not just us who's saying this either! At the Institute of Kidney Diseases and Research Hospital (IKDRC), Ahmedabad, where the transplant will be scheduled, over 5000 transplants have taken place – of which only three transplants were cases where fathers-in-law donated kidneys to their daughters-in-law! Priya Shah, the transplant coordinator at IKDRC says, "It is a very rare phenomenon. Men who give a lease of life to their bahus should be saluted."
We couldn't agree more! Hemdas Vaishnav, a simple farmer from Jaisalmer, Rajasthan has proven that family truly runs deeper than blood. Our best wishes and prayers for the health and wellness of both Hemdas and his bahu.