Here's How Tech Can Simplify Your Life as a New Mom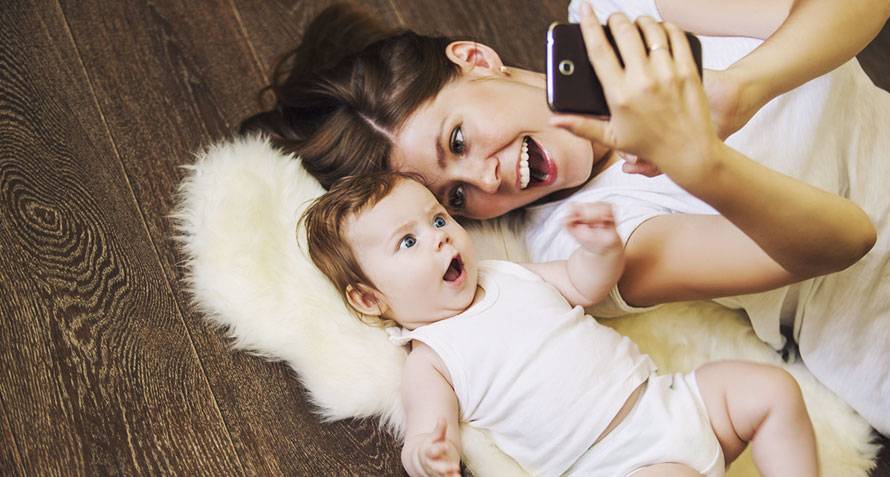 What is the most difficult thing in life? Something that is so overwhelming that no matter what you do, or how hard you work, it doesn't seem to be enough? We are talking about new parenting! The time when you become a mom for the first time is the perfect embodiment of joy, anxiety and stress all rolled into one! It is a hard new life now, they tell you. But wait, is there no way to simplify the stress at all?
Here's the good news – it is possible to cut down on at least some of the new mommy stress you go through. And the help comes from unexpected quarters – technology! Over the years, some brands have been pioneering research in the field of parenting and trying to figure out how tech can pitch in.
What we now have are some truly astounding ways to simplify your new life as a parent!
1. You don't have to be at home to see what's happening
One of the first things that happen when you become a parent is house arrest! Your body is recovering, there is so much to do for the baby, and above all, you cannot draw up the courage to leave your baby even for a minute. Alas, if you live in a small family or have to get back to work, what then?
Well, it turns out you don't have to actually be at home to see what's on at home. Just install a powerful home monitoring system and you can see everything exactly as if you were there yourself! Motorola's high definition Wi-Fi video cameras let you track motion, sound, and room temperature as well.
2. You can track your baby's development milestones easily
Is your baby growing up well or is there a development lag you need to worry about? While your paediatrician is the best person to answer this question, we as moms tend to go overboard driving ourselves crazy over this!
Just do this – install a development tracker application in your mobile phone, feed in the required data, and you're set. You can also keep handy a week-by-week guide that tracks newborn development. It will tell you what you can expect in the coming months too!
3. You can ensure your baby's food and medication are in order
This is yet another major stressor for new parents – the quality and safety of the baby's food and medicines. Even after exerting utmost caution, how can you know for sure that the milk is at the right temperature? Or the medicine schedule you are following is in line with what the doctors suggested?
The tech solution to this problem is IOT or the Internet of Things. This is an interesting linkage between your baby's milk maker and your smartphone. It gives you in-depth statistics about the right quantity of water and temperature of the milk. IOT has also been developed for your baby's pacifier. It can be linked to a medication tracker on your phone that you can share with the doctor real-time. Wow!
4. If your baby needs something, you'll know it immediately
Finally, it's night time. But as a new mom, there's nothing simple or peaceful about this either! Is your baby sleeping well? What if he needs something while you're napping? This constant anxiety keeps you up and makes you groggy the next day.
Here's your solution – a baby monitor! Installing one of these devices in the nursery makes sure you are in tune with your child. Motorola baby monitors, for instance, allow you to talk and sing to your baby as well. What's more, there are some preset lullabies specially designed to induce twenty winks! This can be an excellent tip for sleep training your baby. He will be reassured that Mamma is around to protect him and eventually fall asleep on his own. Go here to see how exactly you can stay with your baby even when you're away!
Now, doesn't that make technology your best friend? The latest research in child development – and a mom's development, alongside – has brought to us some brilliant things we never thought possible before. While motherhood is and will continue to be challenging, these tech inventions are surely a Godsend!
?>