Mommy Kajol Shares Her Thoughts On How To Help Children Pick a Career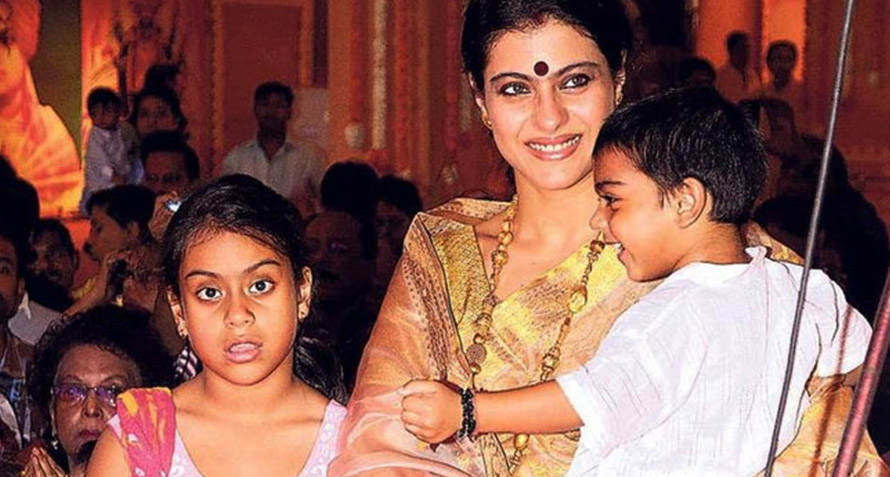 Being a mother always comes with a set of responsibilities. And with responsibility comes the element of trust. The trust that children instill in their mothers is immense, which means every action or decision we take as a parent counts a lot! So, when it comes to making a crucial choice such as our children's career, should moms be in charge? Or should we let the kids decide on their own? Here's what Bollywood mommy Kajol, who has a teen daughter, has to say.
Kids grow up really fast. One day you are teaching them how to ride a bike, and just in a blink of an eye they are ready to soar high in life and make important decisions like choosing a career! Understanding a child's potential and recognizing their inclinations are key to making an informed career decision. However, in many Indian households, children often feel pressurized to live up to expectations of family members. No good decisions can be made when the little ones are under so much pressure! This is when your – the mother's – support would mean the world to the kids.
How Family Pressure Affects Career Choice in Children
'Ye toh doctor ka beta hai, doctor hi banega' (He is a doctor's son, he will also become a doctor) – this very common statement that we keep hearing in many Indian households is a reflection of the pressure on our children! They have to live up to certain expectations, fit into their parent's shoes, and deal with unnecessary societal pressures.
When it comes to the glittery world of entertainment, 'star kids' are often faced with a similar dilemma. The only difference is, here the entire world has an opinion about the career choices they make and the media is always present to propagate it! A similar situation was thrown at Kajol when she was asked whether she would want her daughter Nysa to join the world of Bollywood. Would she be just like her parents?
Kajol, however, firmly stated that her daughter does not 'harbour any acting aspirations yet as she is still young enough'. She said:
"She has no aspirations towards anything right now because she is too young. She is right now leaning towards no homework and vegetating on the sofa. She is in that space and enjoying and acting isn't on her mind."
https://www.instagram.com/p/BG64_PrRSwV/?utm_source=ig_embed
Here is a mom who wants to give her little girl the space and freedom to make her own choices, and not force her into a career path just because of popular opinion/pressure! And she couldn't have put it better – there is a right time and age for every decision. Prematurely forcing our aspirations onto our kids can never have positive results.
What Kajol Feels About Being a Working Mom
Kajol is a woman who has always valued her career and the importance of working hard for it. However, after the birth of her son, Kajol voluntarily stayed home and did not get back to movies. It is only now that her son is 5 years old that she is considering getting back to movies again. She feels this will also instill a sense of responsibility and understanding in her children.
Speaking on the issue, she says, "I honestly think it's very educative for children to have working parents, and to have a working mother mostly, because that's where the influence comes on the girl child."
Yes, children do tend to miss their mothers and vice versa. However, in the long run, they learn the value of independence. Talking from her own childhood experience, she says, "When I was a child, I did resent sometimes that my mother went to work, and I used to tell her, 'Mum, why can't you be like other mothers who are at home and cooking?' She used to be like 'No, I have to work. I need to work."
Whether to have a high-flying career or not, and whether or not to continue it after marriage and motherhood is an individual's choice. But just like Kajol put it, it should be a choice WE make based on what we think is best, irrespective of the society's thoughts and comments. The same principle applies to helping our kids pick a career. We need to allow them to think it out for themselves, based on their interests and capabilities, and be a guide, not a pressure-point. Mothers are a child's first confidante, critic, and their role model too. So, when it comes to making this crucial decision of their life, a mother's approval or involvement holds high value. Having said that, it is also imperative to let them grow as individuals and not just 'take charge'. That is the only way to instill a sense of independence and responsibility in children.
We loved Kajol's thoughts about her daughter's career and her perspective on working women. It sends across a very strong message – the message that a parent's support and example can make – or break – their children's future.