The Reason Tusshar Kapoor Decided To Become a Single Father Is The Sweetest Thing Ever!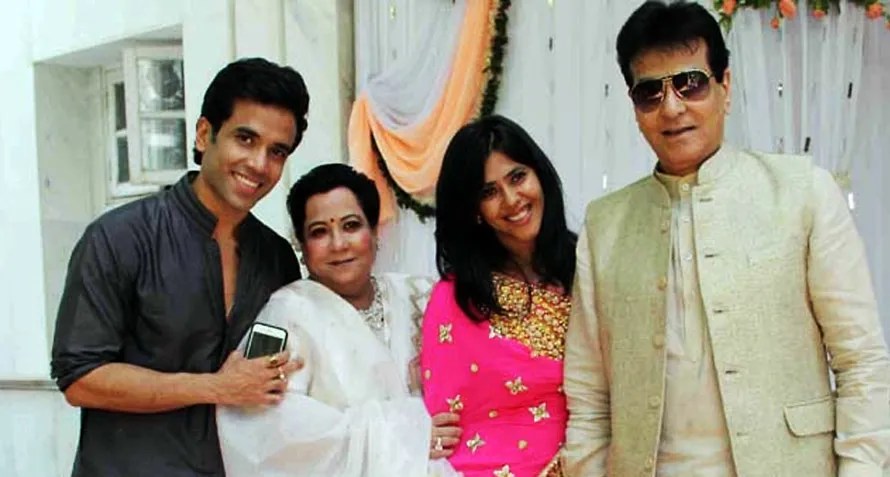 Bringing a child into the world is a joy like no other, and a moment of eternal bliss for a couple. There is a subtle way a child transforms your life, changes you in ways you never thought possible, and even brings you closer to your partner. But sometimes, the longing for a child's love in your life overpowers everything else – even the fact that you'll be bringing him up alone. Something very much like this just happened with Tusshar Kapoor.
There is a new love in Tusshar Kapoor's life – and he is cute, tiny and adorable! The unmarried actor just became a proud father to a baby boy through surrogacy using IVF. The little boy, whom he has named Laksshya, is the first grandchild in the household and needless to say, Grandpa Jeetendra, Grandma Shobha and Buaa Ektaa have been going berserk with happiness!
But why, we did wonder briefly, did Tusshar opt to become a single Dad? How does he plan to look after the baby, which is a mammoth task even for couples? The reason, which Tusshar explained at length, and his plans for the baby's future, are both immensely heartwarming.
"I will be turning 40 in a few months. The paternal instincts in me have been overpowering my heart and mind for some time now. I feel that I am in the right stage of my life to be a single parent. Therefore, I am thrilled beyond words to have Laksshya, now the greatest source of joy in my life. I am thrilled to be a father!
My son looks exactly like me. So, it makes me very, very happy and I don't have words to express how excited or how joyous I am. I am the caretaker, me and my parents and Ekta. I have been learning for the last nine months. By the greatness of God and the excellent medical team (at Jaslok), parenthood is an option for many, who choose to be single parents."
Source: http://indianexpress.com/
Thanks to advancing research in the field of assisted reproduction, becoming parents has now become a possibility for many couples who had previously given up hope. Many single men and women too are now open to single parenting. Challenging though it certainly is, the delight of bringing up a child makes you stronger and ready to face hurdles along the way! Before Tusshar, Bollywood Dads like Aamir Khan and Shah Rukh Khan have also gone the surrogacy route, thus easing some of the fear and stigma that is still associated with the process.