5 Brilliant Ways To Keep Yourself Comfortable Pre and Post Pregnancy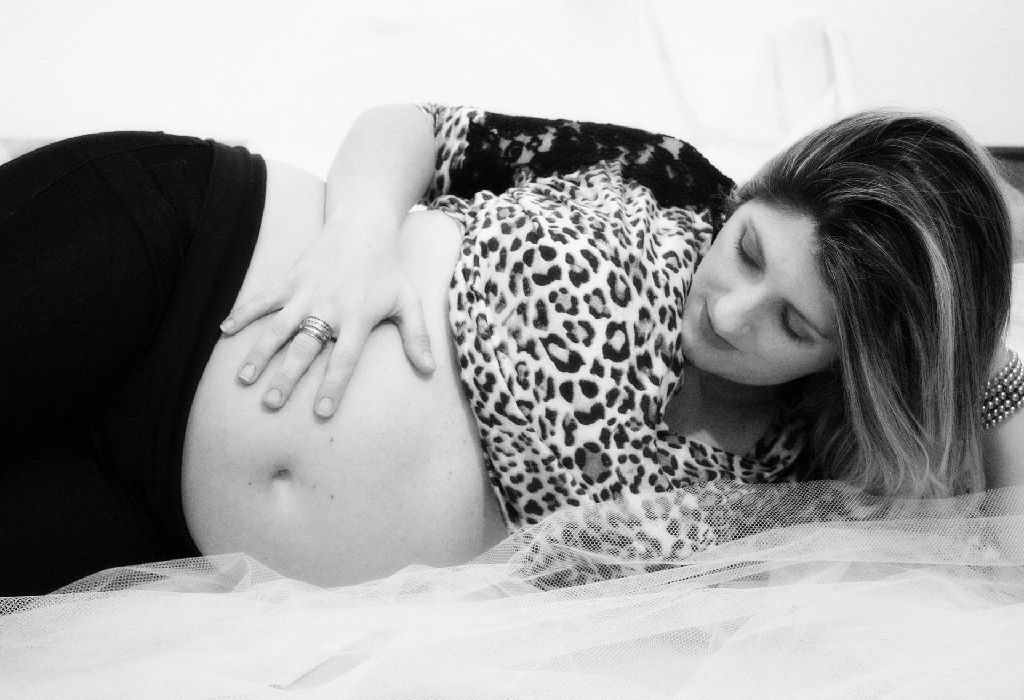 "Mamma!", your little one calls out to you. He looks all excited to tell you how his day was, and after you listen, he gives you a big, bear hug. There's so much happiness that children bring to our lives. But guess what, moms deserve it! After all, there's so much that we go through to bring our children into the world! Right from the time we conceive until the day we deliver, our body becomes a hotspot for hormonal changes, pains, mood swings and discomfort. So, is there a way to keep yourself comfortable during these difficult times?
We have brought you four solutions recommended by medical experts. These solutions are based on the one golden rule during pregnancy and as a new mom – do not compromise on comfort!
1. Rest Your Back on a Pregnancy Pillow
Being pregnant, for all its joys, makes it very difficult for you to lie down comfortably. Your regular pillows and cushions are just not designed to support your pregnant body. In fact, they can sometimes make your body pain worse if you sleep in an incorrect posture. What you should do is rest your back on a specially-designed pregnancy pillow. This will also make side-lying possible. Farlin has an interesting range of pregnancy pillows that can be adjusted as per your needs. The best part about these pillows is that when your baby arrives, they double up as a nursing pillow – double whammy!
2. Relieve Your Backache With a Maternity Belt
Backache is a very common problem during pregnancy. It is brought on due to your growing uterus that shifts your body's center of gravity, exerting pressure on the abdominal muscles. Don't let this mean you cannot do anything to ease a backache at this time. A good-quality maternity belt can give you the additional support your back needs during pregnancy. Not just that, it also helps reduce the chances of a miscarriage. Just make sure you get a belt with good elasticity for maximum comfort.
3. Support Your Waist Using an Adjustable Girdle
During pregnancy, your waist seems to grow overnight! This, combined with your growing belly, can sometimes make it difficult to maintain the right posture. Not doing anything about this will only bring on aches and pains. You should consider getting a pregnancy girdle that will not only improve your figure but also strengthen your muscles. If you are worried about wearing it under your clothing, don't! Get a girdle by Farlin that uses light-weight material and is completely discreet.
4. Let This Take Care Of Your Breasts During Nursing
Once you are a mom, and the stressful time of pregnancy is behind you, there are still more challenges to face! Breastfeeding is probably the single-most challenging situation at this time. You're likely to experience leaking breasts due to excessive milk production. Your nipples could turn sore and feel uncomfortable. Even if you take all this in your stride, what if they affect your baby's comfort? Get a set of breast shields that protect your nipples from soreness and infection. Ideally, pick a set that uses soft silicon; this will feel the most comfortable against your skin.
5. Use a Breast Pump To Regulate and Store Your Milk
Our postpartum bodies can really be a complete mess! There's so much recovery that's going on that your breast-milk production can also vary from day to day. Not being able to nurse properly or not producing enough milk can trigger not just severe discomfort but downright pain! Try using a breast pump that eases your pain and massages your breast to promote milk flow. The best part is you can operate the pump with just one hand and store your milk for future use. Say no to panic attacks about not being able to nurse!
Pregnancy and childbirth are immensely stressful, albeit exciting, experiences for women. There's so much that you are worried about, so much that gets compounded due to the physical and emotional changes your body is going through! Your best bet is to do everything you can to stay comfortable, soak in all the attention from family and friends, and maintain a positive mindset.