Maternity and Nursing Bras: Be Informed & Choose the Right One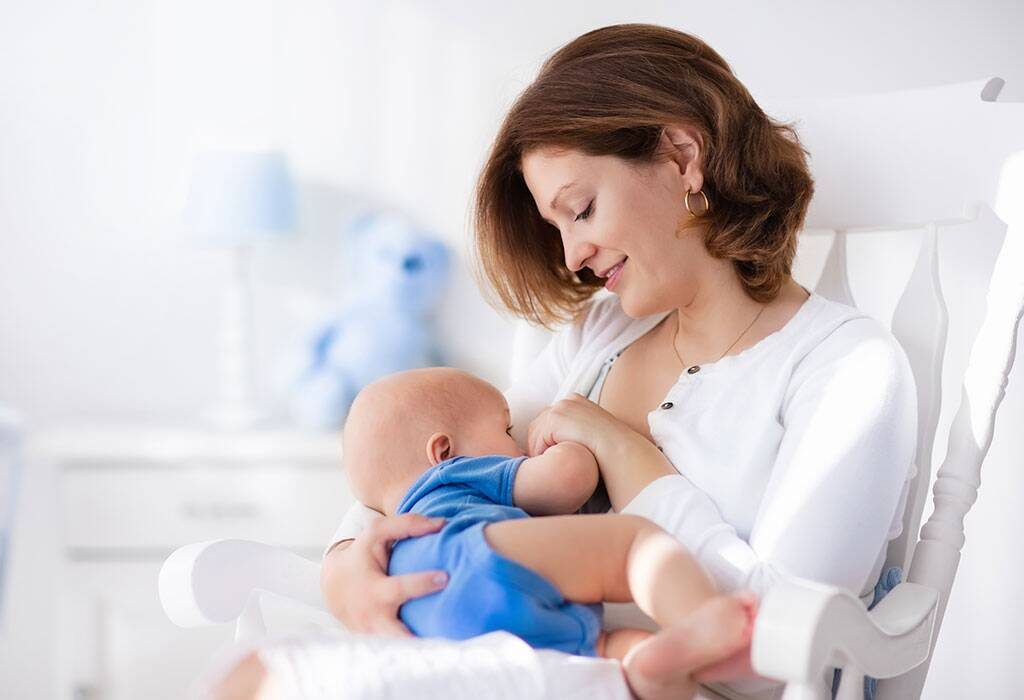 There is a large variety of maternity bras available and making the right choice for you can be hard and intimidating. The choices cover a range of specifications and factors and getting lost in detail is a real struggle. Here, we discuss the different aspects of what makes a good maternity bra and how to choose one that will work the best for you.
What Are Maternity Bras and Nursing Bras?
You will notice that around the 16th week of your pregnancy, your breasts will start enlarging due to hormonal changes within your body. Your old bra during pregnancy will no longer be able to support your growing breasts, and you'll need a more specialised solution. This is where maternity bras step in.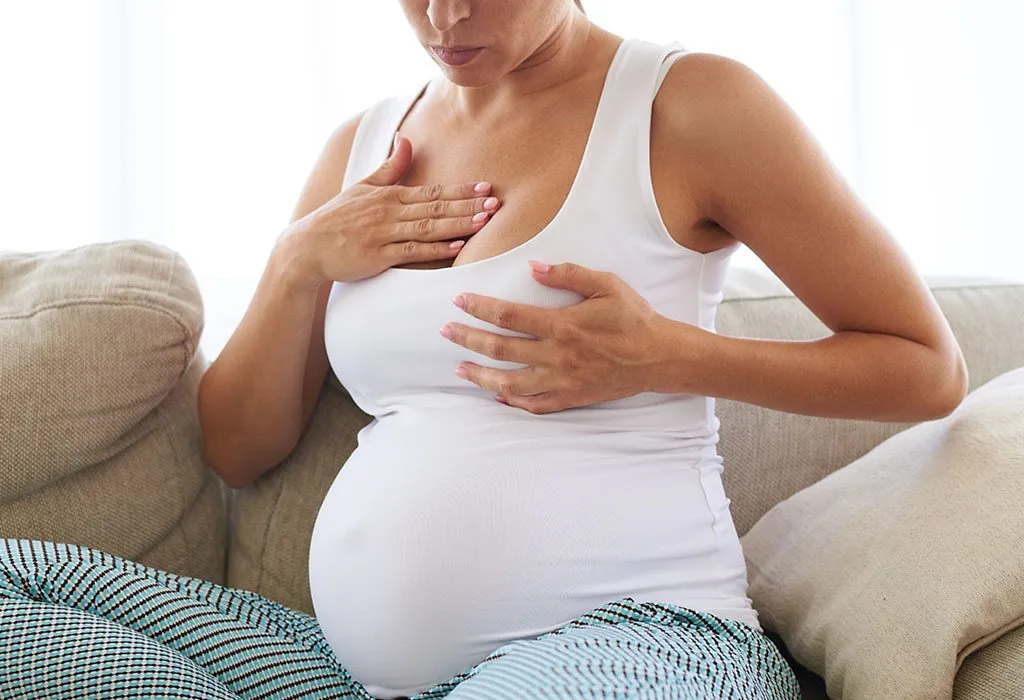 Maternity bras are like regular bras but are designed to make your breasts, and you feel more comfortable as they change during the pregnancy. They are meant to be comfortable and are also supposed to accommodate your growing breasts. They come with wider straps, soft inner lining, and wider clasps, all to add to your comfort. While you might be tempted just to buy your old bra in a larger size, maternity bras are specifically designed for the pregnant woman's breasts and their needs.
A nursing bra is very similar to maternity bras except they are meant to be used by mothers who choose to breastfeed their baby. The nursing bra comes with panels or clasps that can be undone to access the nipples for breastfeeding. These bras also have different cup support as they have to be able to lift breasts that are milk laden.
Selecting Proper Maternity Bras
A good maternity bra should be adjustable both at the cup level and at the band. Getting an excellent fitting maternity bra can prevent issues such as stretch marks and pain. Here are a few tips when you are selecting a maternity bra.
Try the bra on at the store. Check if it fully supports your breasts. It should have wide bands and must allow for a minimal bounce.
Check if the bra you are considering provides full coverage. Check the material of the bra as the breasts will be more sensitive during pregnancy.
The backstrap of the bra should be broad and sturdy with a minimum of four hooks. Try it when it's at the loosest fit.
Since your rib cage also expands as the baby grows, it is important you spend money on a comfortable wireless maternity bra.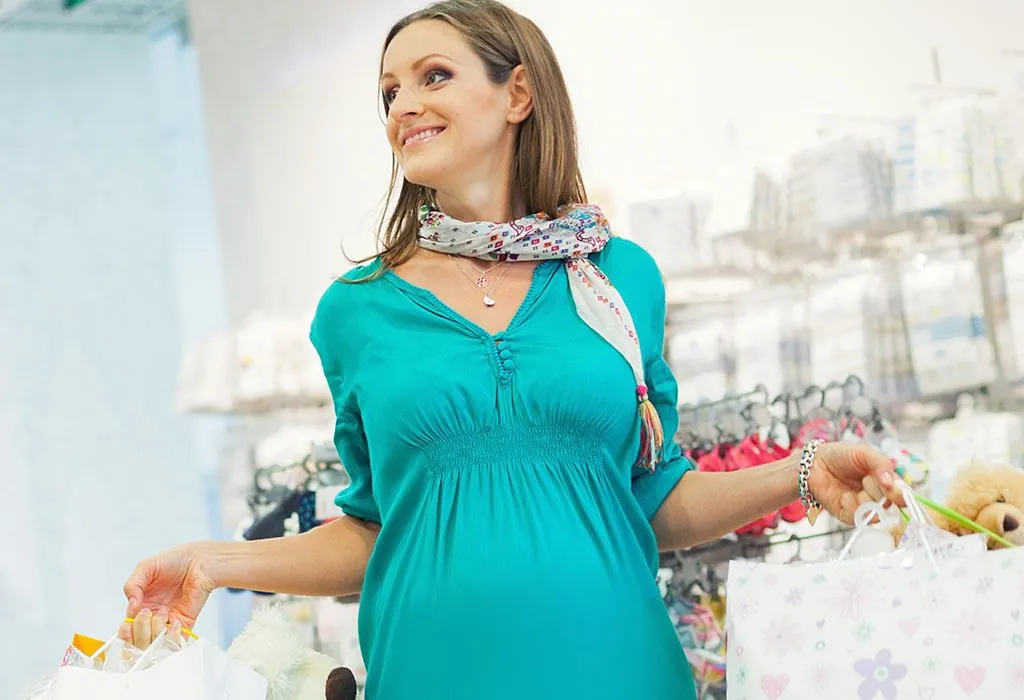 Buying a Maternity Bra
Buying a bra for pregnant women should not be as challenging as you think it might be. The best place to buy a maternity bra is at stores that also offer a fitting. These trained attendants will be able to recommend the right type of bra after they take your precise measurements.
You must wear the most comfortable bra that is not padded and fits you well. The measurements will begin right underneath your bust to get the band size. The tape will run parallel to the ground. Next, the tape will measure your breast where it is the fullest. The difference between this measurement and the first will give you the cup size. Once you figure out what size you are, you must then try out the different options available in the store. Choose bras that have a wide strap, gives you full coverage and must not dig into your skin. Pay particular attention to the shoulder straps and make sure that they are not pinching you. Bella Mama offers a range of wireless maternity bras in different colours and sizes that are comfortable on the body and soft on the skin.
If you are used to wearing a bra when sleeping, then you should probably consider buying a sleeping bra that will support your full breasts.
How Many Maternity Bras Should You Buy?
As a pregnant woman, you will soon be seeing many changes to your wardrobe to hold your ever-changing body. Most of these new maternity clothes might not even be usable after the delivery. All of these clothes do not come cheap. Maternity bras are also not inexpensive. So buying many maternity bras might seem like a big burden on your budget.
Most experts recommend that you buy three maternity bras during your pregnancy. This, of course, depends on when you start wearing maternity bras during your pregnancy. If you start in your first or second trimester, then you will have to make another trip to the maternity lingerie store.
Bra for Breastfeeding or Nursing Bra
Choosing the right nursing bra can keep many breast-related issues such as blocked milk ducts at bay. The bra should give you adequate support and lift while also not adding undue pressure on your breasts. The bra should have easy to detach panels such that your baby or breast pump can access the nipples easily. The bra should have a broad back band and should have four hooks to be able to adjust it to suit your body.
How to Wear a Breastfeeding Bra Correctly
The bra should fit you snugly enough to give you lift and support without digging into your skin. Make sure that the backstrap sits lower down your back such that the lower band is parallel to the floor. This way, you will get ample support without putting undue stress on your back. Bend forward a little and place the breasts into the cups. You can ask someone to help you put on the clasp so that it fits snugly.
If your breastfeeding bra comes with clasps to unhook the panels, then practice undoing the same with a single hand as you might be carrying your baby with the other.
How Many Nursing Bras Should You Buy?
You might want to buy more nursing bras than maternity bras as you will find that doing laundry too often with a new baby will be challenging. Still, you can make do with three bras when breastfeeding. Make sure that you buy a couple of sleeping bras as well along with breast pads to soak up any leakages. This way, your bras won't get dirty too quickly. The night bras should be comfortable and light and not constricting in any way or form.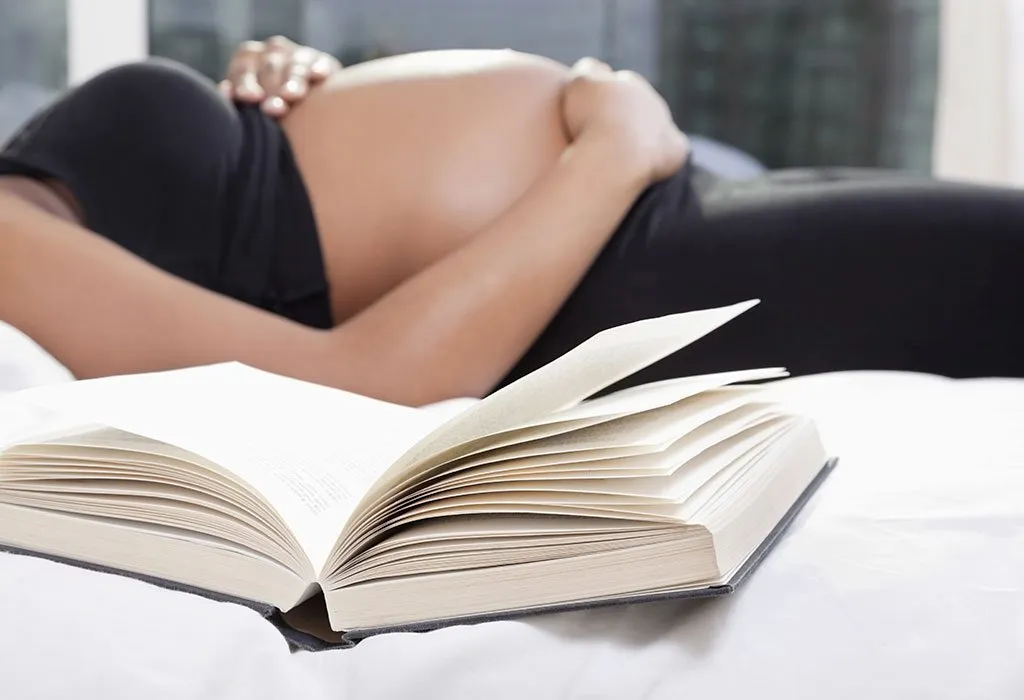 Advantages of Wearing a Nursing Bra
If you are still deciding on whether to buy a nursing bra, then here are a few advantages of wearing one over regular bras.
Comfortable: Nursing bras do not come with underwire which is known for pressing against your skin and breast. The nursing bra still provides support while having a soft inner cotton lining that prevents any chafing against your tender and sensitive breasts.
Your Health: The latest research suggests that underwire bras put too much pressure on the breasts which are generally unhealthy for lactating breasts. This is because the pressure can cause the milk duct to be blocked resulting in pain. You can look for nursing bras that come with a plant-based Ecojiva finish, offering features like anti-bacterial, odour control, wicking, and soil release.
Baby's health: Underwire bras can result in breast infections like mastitis that can transfer to your baby. Nursing bras are gentler and have lesser chances of causing breast infections.
No interruptions: In case of a breast infection, your baby will not be able to breastfeed until the infection has subsided. Even otherwise, you will find that feeding your baby with a nursing bra on is quicker.
Convenience: Nursing bras allow you to feed your baby without having to unhook it entirely. You can multitask with these bras as you can unhook the clasps for the panels with just one hand.
Flexible: Even after delivery you will continue to notice changes in your body particularly of the breast as you breastfeed. Nursing bras are designed with this in mind and are made to accommodate changes in size.
Support: While your breasts may grow in size, they are also much heavier than they used to be. A regular bra with thin straps will not do much for you. The nursing bras' wide shoulder straps will sit comfortably on your shoulders without any pinching while supporting your breasts.
Shape: One of the concerns of breastfeeding is that it will result in the breasts sagging, which is why underwire bras are preferred. However, this is a mistake as the wire will cause tissue to build up and make the shape of the breast different. Nursing bras, on the other hand, will give you support and shape and keep the effects of gravity at bay.
Style: The last thing a new mother wants is a bra that will make her feel frumpy and old. However, there are many nursing bras available that are stylish and seamless making going out in them a liberating experience.
Can also be fun: Most women think that nursing bras come only in one style. Nothing can be farther from the truth. With many types of nursing bras available in different styles, you are bound to find one to suit your needs best.
Is It Safe to Wear Underwired Bras in Pregnancy & Nursing?
Most experts will recommend that you do not wear underwire bras during either your pregnancy or when nursing. This is because the underwire causes the bra to be restrictive. As your breast changes in size during pregnancy and nursing, this restrictive nature can cause damage to the breast tissue. The breast tissue is very sensitive during this time, and any pressure or pinching can cause breast infections or blocked milk ducts. Also, during the pregnancy, the rib cage expands to accommodate the baby. Therefore, a wireless maternity bra should be purchased.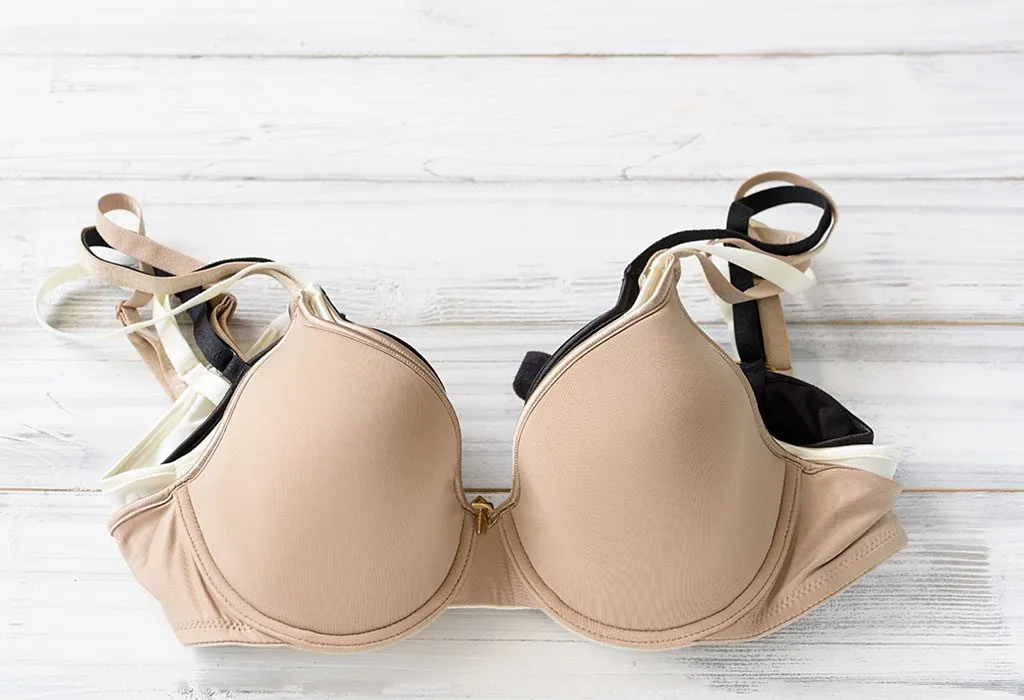 How to Find the Right Fit With Maternity or Nursing Bras
The best way to find the right maternity or nursing bra is to visit a store that specializes in selling bras. The staff will be trained to take your measurements correctly. Try out different styles and forms to find a bra that is best suited to your needs and style. Remember that comfort is the key factor in making a decision when choosing a maternity or nursing bra. With maternity bras, it is best that you try it on its tightest setting so that as your pregnancy progresses, you can loosen the hook clasp and it will accommodate the increase in size.
What Is the Best Way to Wash These Bras?
Maternity and nursing bras have more delicate inner linings to keep the nipple free of rashes. It is best that you hand wash these bras every two or three days and let them drip dry rather than putting them into a drier as it can cause the material to shrink. Another reason to hand wash your bra is so that you can limit the amount of washing powder used as these can cause allergic reactions.
Buying a Nursing Bra Online
There is no reason for you not to buy your nursing or maternity bra online. With women now juggling their career and motherhood, most do not have the time for a trip to the lingerie store. When buying the bra online, make sure that you buy from sites that allow for a 100% money return guarantee along with a fair exchange policy. Be sure to use the size charts available on the sites to get a proper understanding of the bra size and fit.
One helpful tip would be for you to try on different types of bras in your neighbourhood mall and then buy the bra online at your convenience while also making the most of online discounts.
With so many options available with nursing and maternity bras, you are bound to find one that will suit your needs and style best. Be sure to check the supportability of the straps and band before you decide to invest in a bra. You can also talk to other moms and ask them for any helpful tips they might have when it comes to buying and wearing maternity and nursing bras.
Also Read: Feeding Pillow – Benefits and How to Use It