25 of the Best Kids Movies on Netflix Your Child Will Love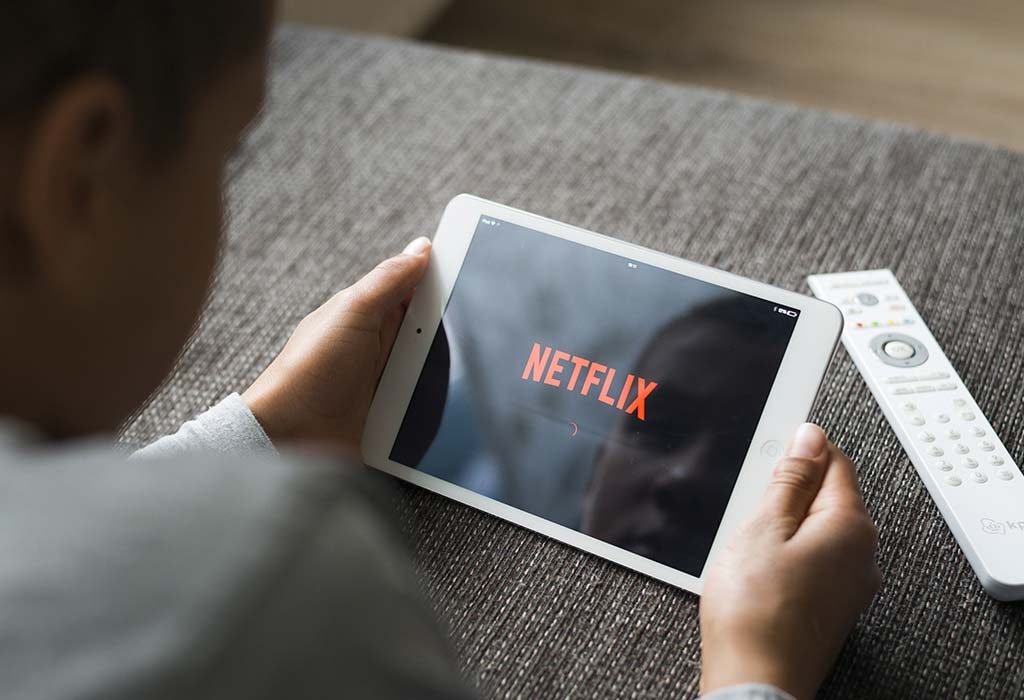 With the festive season rolling in, wouldn't it be absolutely wonderful to put on some great movies for your kids on Netflix and cherish them with some hot chocolate?
Movies for children are fun, creative and informative. They resonate with your child as you freeze these enchanting moments in time. As your little one stares wide-eyed and awestruck at the screen while the magic unfolds, capture that innocence and joy in your heart forever with Netflix.
Only to make this joy ride easier, we bring to you a whole bunch of movies that you and your kids would love to binge watch this winter. Scroll over to cover all possible categories of kid's movies. Hesitate not as we put forth the best of the lot with the promise of your loved ones having a great time on Netflix.
Top Kids Movies to Watch on Netflix
Endless categories of Netflix children's movies bring boundless entertainment. Before you surf through the Netflix website, let us take you on this journey of the best of children movies to watch, what they're about, what their ratings are like and if they're suitable for your little one.
Does your little one like horror? Or fantasy? Or festivity? Oh! We've got it all. This list is a mix-tape of very merry movies on Netflix. You might even find yourself hooked to the screen in glee. Don't be too surprised if these top 25 movies fetch you fantastic moments that will help you bond with your child. Well then, shall we roll?
Christmas Movies
1. Angela's Christmas
This movie is inspired by Pulitzer Prize-winning author Frank McCourt. It is suitable for your little ones of all age groups.
IMDB Rating: 7.2*
2. Christmas Chronicles
This is a festive movie with a magical edge to it. If you are into elves and Christmas presents, this is a legend for a lifetime. It is suitable for children aged 7+.
IMDB Rating: 7.2*
3. Mickey's Once Upon a Christmas
How can one escape the Disney magic as it weaves its way up the Christmas tree with all your kid's favourite Disney characters like Donald Duck, Mickey Mouse, Minnie Mouse and many more? This heart-warming movie is suitable for all age-groups.
IMDB Rating: 7.2*
Popular Kids Movies on Netflix
4. The Little Mermaid
Inspired by the gorgeous Disney Series on Ariel, the little mermaid, this movie takes quite a few unique twists and turns. If your little one is fascinated by mermaids, hit play! Children of 7 years and above can enjoy this movie.
IMDB Rating: 4.2*
5. Paddington
This movie is a sheer joy ride. Set in the winters of London, this Netflix flick showcases a cute bear from the Amazon rainforests who manages to find a home at a British family's inn. This can be watched by children 4 and above.
IMDB Rating: 7.2*
6. The Little Prince
This movie will charm the wits out of all adults and children alike. With flowing concepts that mesmerize and a thrill that engages, The Little Prince is based on a book inspired by a French pilot turned author, Antoine de Saint-Exupéry. It is suitable for children aged 6+.
IMDB Rating: 7.8*
7. The Shrek Series
There is a series of movies on the story of Shrek, a humble ogre who manages to escape all kinds of trouble with his warm heart and honest gestures. This movie has inspired millions of kids across the globe. It is suitable for children of all age groups.
IMDB Rating: 7.9*
8. Boss Baby
How can we forget the 2017 Hit, Boss Baby? This movie brought to us an exciting concept that children had never seen before. The script successfully mashed the baby world with the corporate world and left audiences amused. The movie charms kids of all ages, nonetheless.
IMDB Rating: 6.3*
9. The Parent Trap
A classic from 1998, The Parent Trap continues to capture the imagination of kids. It talks of identical twins who switch places to bring their parents together to be a small, happy family. It is suitable for children aged 7+.
IMDB Rating: 6.5*
10. Big Hero 6
This is the story of a robotic genius and his brother – a robot that saves the world and gives warm hugs all at once. Watch Big Hero 6 to inspire your kid with great scientific insight. Best watch for children above 7 years of age.
IMDB Rating: 7.8*
11. Stuart Little
This is another classic – a unique tale of a unique mouse, Stuart. The white mouse charms audiences of all age groups alike. You watched it as a kid, and now it's your kid's turn. Highly suitable for children of all age group.
IMDB Rating: 5.9*
12. Up
When an old man sets off on a magical journey to keep his wife's dream alive, adventure stirs and legendary stories are told. Up is not just a film, but a story that will build a space in your heart forever. Inspire children of 6 and above with this subtly joyous tale.
IMDB Rating: 8.3*
13. Zootopia
Comedy movies on Netflix with a hint of great values and morals – that's what Zootopia talks of. A little bunny dreams big of becoming a cop in the big city. Watch to be amazed by this hilarious tale. Suitable for kids aged 6 and above.
IMDB Rating: 8.0*
14. Finding Nemo
This falls in the funny movies category on Netflix. An ultimate classic that keeps you connected to the characters and hooked to the rush of an adventure ride. Suitable for children aged 4 and above.
IMDB Rating: 8.1*
15. Finding Dory
This movie is a part of the Finding Nemo Series, but it talks of a little fish who is on a mission to find her long lost beloved parents. Join in on her journey as she swims across seven seas to find them. Suitable for children of all age groups.
IMDB Rating: 7.3*
16. Inside Out
A concept that will leave you enchanted and your kid filled with joy. Inside out brings lectures on psychology alive with emotions personified. A relatable tale that has touched hearts. Suitable for children aged 7 and above.
IMDB Rating: 8.2*
17. Scooby Doo
This is the ultimate Scooby Doo cartoon fiesta brought to you in a movie. Falling in the category of scary movies on Netflix, this thriller will keep you glued to the screen. Good entertainment for children aged 6 and above.
IMDB Rating: 5*
18. Frozen
Watch Ana and Elsa tell their tales with a hint of ice. A blockbuster classic and a must watch for kids of all age groups.
IMDB Rating: 7.5*
19. The Jungle Book
This film is a beautiful adaptation of Rudyard Kipling's 'Jungle Book' – it is a joyride full of fascinating special effects that are perfect for kids aged 5 and above.
IMDB Rating: 7.4*
20. 101 Dalmatians
An all-time classic tale, meant for ages four and above.
IMDB Rating: 5.7*
21. Alvin and the Chipmunks Meet the Wolfman
Enjoy scary movies on Netflix with Alvin and the Chipmunks. Suitable for kids aged 5 and above.
IMDB Rating: 6.8*
22. Alladin
No introduction needed for this one! Perfect for kids aged 6 and above.
IMDB Rating: 8*
23. Beauty and the Beast
'Beauty and the Beast' is Emma Watson's latest hit, and is perfect for children aged 7 and above.
IMDB Rating: 7.2*
24. Tinker Bell
A fairy twist with a jolly outline. Suitable for kids aged 5 and above.
IMDB Rating: 7*
25. Madagascar
I like to move it, move it! Bring on a fun adventure with animals taking over the world. Suitable for children aged 7 and above.
IMDB Rating: 6.9*
Enjoy these wonderful kids' movies on Netflix and bond with your little one like never before.
Also Read: Educational movies for Children