Top 18 Mother's Day Movies to Watch with your Mom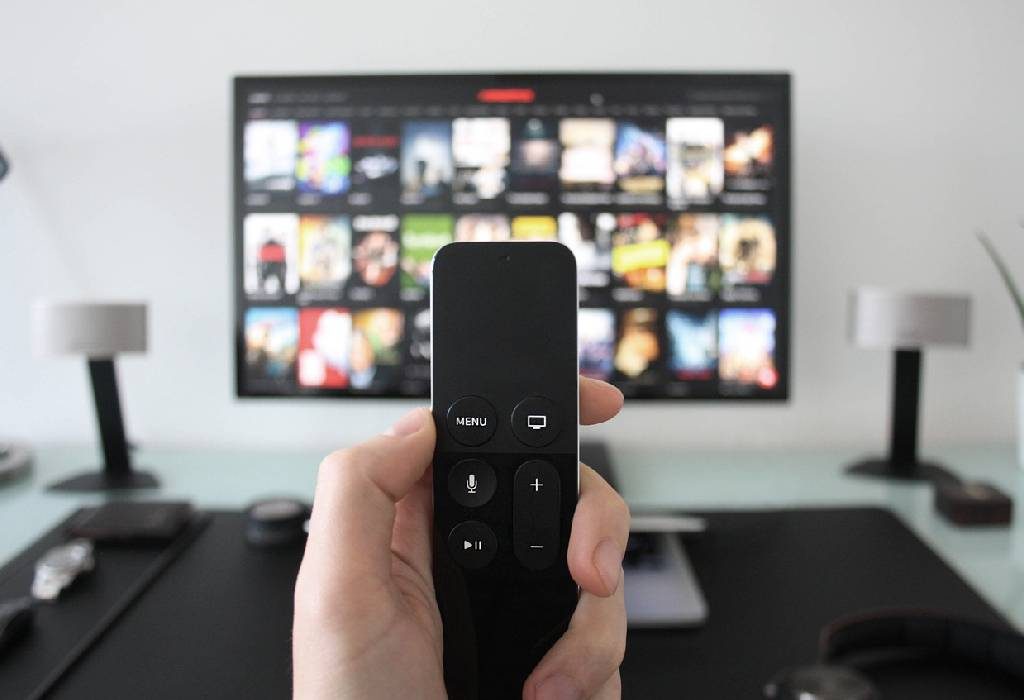 While treating your mom to breakfast in bed on Mother's Day is a great idea, snuggling up with her to watch some of the good Mother's Day movies makes perfect sense too. From 'The Parent Trap' to 'Lion', the options are endless.
If you want to do something special for your mom, a Mother's Day movie marathon could really set the tone for a lazy, fantastic day of bonding. Download a few great Mother's Day movies, get a tub of ice-cream, and her favourite flavoured popcorn – she will love every bit of it and this way you can make the day super special for her. Here are some movies you should consider watching with your mom on this special day.
Best Hollywood Mother's Day Movies
Hollywood movies about mothers can make for a fabulous gift for your mom this Mother's Day. Below, we have enlisted some of the best Mother's Day movies, right from the classics to the recent release.
1. Little Women
Little Women is a literary classic no woman should miss. If your mom wasn't able to get her hands on the book, the movie is sure to be a treat for her! It's the story of four girls, Meg, Jo, Beth, and Amy, and their mother, who are left to fend for themselves since the father is away serving in the Civil war. This Mother's Day movie is an emotional rollercoaster ride that your mother will cherish experiencing with you.
2. The Parent Trap
This classic movie is the best to begin the Mother's Day celebration. It is the story of twin sisters, Annie and Hallie, who were separated at birth. They bump into each other at a camp, where they learn their parents were once married. Longing to meet the other parent, they decide to swap their identities and even plan to get their parents back together. With this Mother's Day movie, your mum is certain to begin the day on a joyous note.
3. Stepmom
Any movie starring Julia Roberts and Susan Sarandon is definitely worth the watch. That fact aside, this tearjerker is sure to make your mom reach out for a tissue or two. It tells the story of a terminally ill mother who has to deal with a new woman in her former husband's life. Her children also have to accustom themselves to the new change despite their reservations. The acting is superb, and the ending will melt your heart. Recommended: a big tub of popcorn and Kleenex to last the entire duration.
4. Erin Brockovich
If your mom has a feminist streak and isn't afraid to stand up for what's just, choosing Erin Brockovich would be the right move as one of your Mother's Day films. The movie tells the story of an unemployed single mother who works as a legal assistant and decides to single-handedly challenge a Californian power company that has been accused of polluting the city's water. We would rate this feel-good movie as among the top Mother's Day movies to watch with your mom. It stars a brazen Julia Roberts, in the role of a lifetime!
5. Freaky Friday
If you and your mom do not particularly get along well the rest of the year, set aside your differences on Mother's Day. Watching 'Freaky Friday' starring Jamie Lee Curtis and Lindsay Lohan is a great place to start. It tells the hilarious story of a worn-out mother and her daughter, who does not see eye-to-eye on many things with her mom. But, when their bodies get swapped, thanks to a freaky intervention, each is required to adapt and see through the other's way of thinking and living. While the movie is funny, it does shed light on the relationship between a mother and daughter in the most unconventional way possible.
6. The Sound of Music
Who doesn't enjoy another re-run of 'The Sound of Music'? From the unforgettable tunes to the inimitable Julie Andrews, everything about this movie is nostalgic. Of course, who can forget the Von Trapp children and how they eventually come to love Maria, the nun turned nanny. You and your mom will definitely be singing along to this Mother's Day movie.
7. Terminator 2 Judgement Day
Celebrate the fighter in your mom with this Mother's Day movie. The story is about a mother-son duo, who are being hunted by a shape-shifting terminator. Another cyborg, played by Arnold Schwarzenegger, who was once programmed to kill the mother, is now assigned to save her and the child. This movie has incredible action and a gripping sequence that can amuse the viewers even today. Ensure you have enough popcorn and soft drinks around because no one will want to get up from their seats till the movie is over.
8. Room
Room is a beautiful movie perfect for the mothers who enjoy unconventional storylines. It is about a woman who births a child whilst being held captive for over seven years. The room becomes the child's world and his only access to the real world is through an old television set, which he is conditioned to think as fake/make-believe. Finally, they escape, and the mother-son duo are introduced to the real world, but that is not all. They face new struggles and create their own victories, with the help of their loved ones this time. This Mother's Day movie is worth a watch for the sheer patience and courage the characters portray in the movie.
9. Mamma Mia
Mamma Mia is for the free-spirited mothers who put happiness ahead of everything else. The movie is about a mother, Tanya, who finds herself in a tricky situation when she comes face-to-face with three of her ex-lovers, who are invited by her daughter, Sophie, for her wedding. The movie has breath-taking scenes on Greek Island, drama, comedy, and lots and lots of music! This one is a real treat to all the ABBA fans, and perfect if your mother enjoys watching musicals and the flawless Meryl Streep. Mamma Mia, without a doubt, is one of the best Mother's Day movies you can watch with your mom!
Best Hindi Movies to Watch on Mother's Day
The importance of mother in Hindi movies is undeniable. A mother's character adds drama, strength and a sense of balance in Hindi cinema. Some Hindi movies about mothers have gone beyond limits and awed the audiences with their brilliance. Here's a list of the best Hindi Mother's Day movies you can watch with your mom this time.
1. Mother India
Mother India is about a poor woman who raises her sons all by herself despite facing a barrage of societal problems and tribulations. However, regardless of the many problems, she sticks to her moral beliefs. The movie was also nominated for an Oscar. It definitely ranks among the best Mother's Day movies of all time, and why not! Who else can understand the true meaning of sacrifice and values than a mother?
2. Kabhi Khushi Kabhi Gham
Kabhi Kushi Kabhi Gham is a classic Hindi movie that depicts love and estrangement between parents and children. It is about an adoptive son, who is made to choose between an elite partner and a lower-middle-class girl from Chandni Chowk who he is madly in love with. Needless to say, he chooses the latter, but always remains grateful for the life his parents gave him. Years after settling into a new life, he comes across a stranger, his brother, who gets the family together. This Mother's Day movie is an emotional roller coaster that will bring a tear or two amidst the catchy songs and romance.
3. English Vinglish
This movie is an inspiring story for the mothers who have made their families their priority. The story revolves around Shashi, a simple woman and a caterer who owns a small business. She, although appreciated for her cooking skills, is usually mocked by her husband and daughter for having no knowledge about English. One day, she enrols in an English-speaking class and a new world of opportunities open for her. She regains her lost self-esteem and reasserts her value as a wife, a mother, and an entrepreneur. This movie can be an inspiring Mother's Day movie for the entire family. And, it's a sheer pleasure to watch Sridevi at her best!
4. Nil Battey Sannata
Among the movies to watch on Mother's Day, you cannot miss Nil Battey Sannata. It is one of the finest Hindi movies that exemplifies the saying "practice what you preach". The story is about a poor mother, Chanda, who does odd jobs to fund her daughter, Apeksha's, education. However, Apeksha detests going to school and thinks of it as a futile endeavour. Chanda, with the help of her Doctor didi, comes up with a brilliant plan to get her daughter interested in studying. If you haven't watched this movie yet, be sure you block some time to enjoy it with your mom this Mother's Day. She is going to love it!
5. Maatr
Maatr is a story of a school teacher, played by Raveena Tandon, who takes matters into her hands and pledges revenge against a politician's son and his friends who kidnapped and sexually assaulted her and her daughter. The movie is a great illustration of the strength of a mother. This Mother's Day movie touches the serious aspects of womanhood and motherhood; perfect to cherish and celebrate the fighter-spirit in your mother.
Best Mother's Day Movies on Netflix
When planning the list of Mother's Day films, you might not find all the movies mentioned above. But, you need not fret about it. Check out these Mother's Day movies on Netflix. They will still be enough for your Mother's Day movie marathon.
1. Mother's Day
Mother's Day is a comedy-drama about the issues of a few mothers, and a widower father from Atlanta. It revolves around how they deal with their problems, but in the end, come together to have a meaningful Mother's Day celebration. With actors like Julia Roberts, Jennifer Aniston, Kate Hudson, Margo Martindale, and Jennifer Garner, it is a good movie to watch on Mother's Day.
2. Lion
Lion is based on a true story of Saroo Brierley who got separated from his brother, Guddu, after he fell asleep in a train. All of age five, Saroo survived for weeks in Kolkata before he was finally taken in by an orphanage. He later found a home when an Australian couple adopted him. However, that's not the end of the story. With each passing year, he longs to meet his biological mother. And, he locates her with the help of Google Earth and a few memories that were never wiped away. The movie leaves the viewers with a fuzzy feeling, making it one of the best Mother's Day movies to watch on the special occasion.
3. Mom
This movie is another great example of the strength of a mother. The story revolves around a stepmother who goes beyond limits to punish the perpetrators who gang-rape her school-going stepdaughter. The gripping storyline and the brilliant visuals make the movie a must-watch on the occasion of Mother's Day. If you do choose this movie, and your mom hasn't seen it ever, ensure you give her an idea and take her consent before showing it to her. She might just want to watch light-hearted movies and spend the day cheerfully. But, if she is up for it, have all your snacks and beverages around so that everyone can enjoy the movie till the end.
4. Bird Box
Mothers also like some thrill in their lives. Adding a thriller to the list of Mother's Day movies can kill the monotony and make the day exciting. And, this movie is sure to do that! Bird Box is about a woman who embarks on a dangerous journey to a sanctuary to save herself and her children from an unknown entity that can take the form of their worst fears. The only way out is to travel blindfolded to never see the evil that is chasing them. This Mother's Day movie is best watched after sunset with a large bowl of chips and soda.
These movies are great options for Mother's Day and will set the mood for a great evening littered with laughs, tears, and lots of cuddles. The biggest part remains that not only will you be able to spend quality time with the first love of your life, but you'll also make her feel very special! Go ahead and download or rent these Mother's Day movies and make a memorable day she'll cherish for life.