10 Magnificent Indian Monuments You Must Visit with Your Kids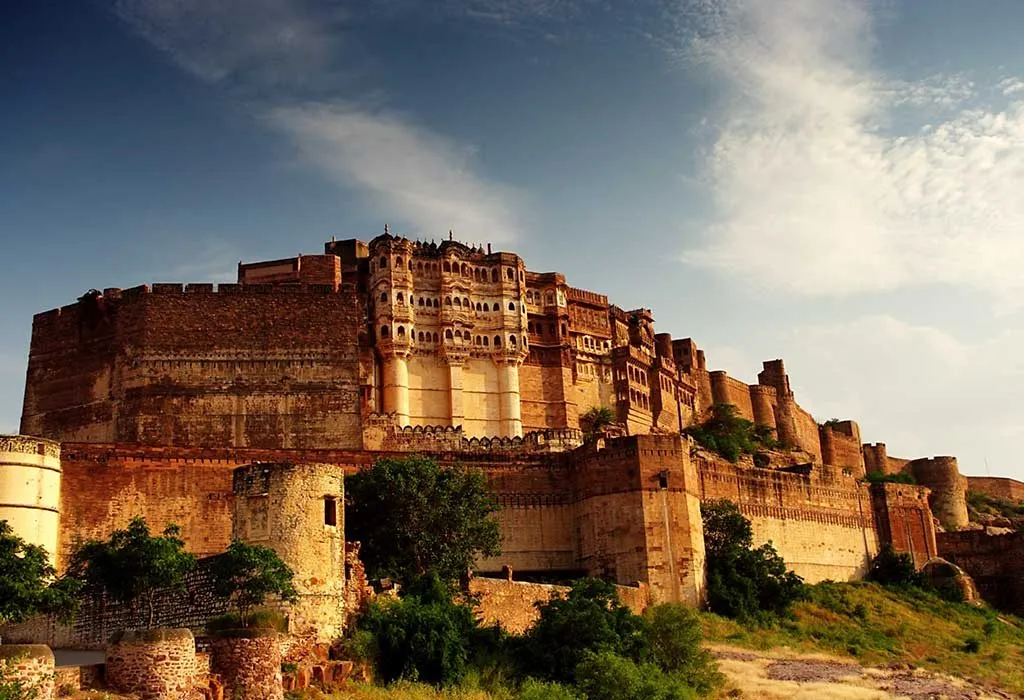 In this Article
India is known for its rich culture and history. There are many famous monuments in India that were built when our country was ruled by kings. The grand monuments built during those times are a sight to behold. If you want to teach your child about our country's history, you must take him to visit the places where these grand monuments exist. In this article, we have compiled a list of some famous monuments and buildings that you should visit with your kids.
10 Incredible Monuments Which Define Indian Culture
If you want your children to understand the different aspects of Indian art and culture, what better way than showing them some of the famous monuments? Here are 10 incredible monuments that depict Indian culture and history in its true sense.
1. India Gate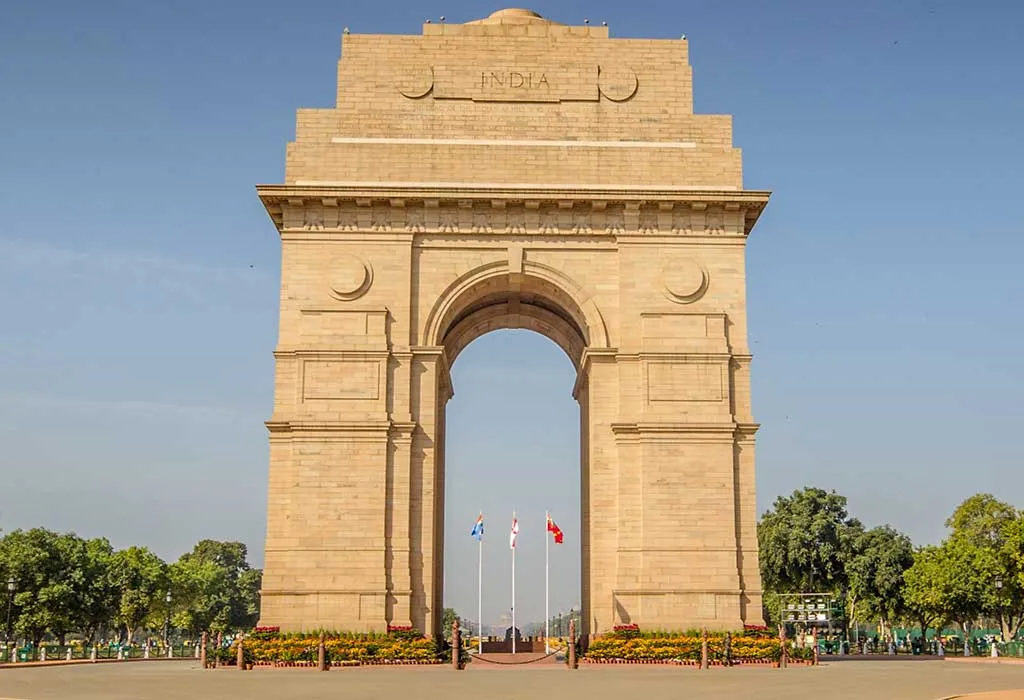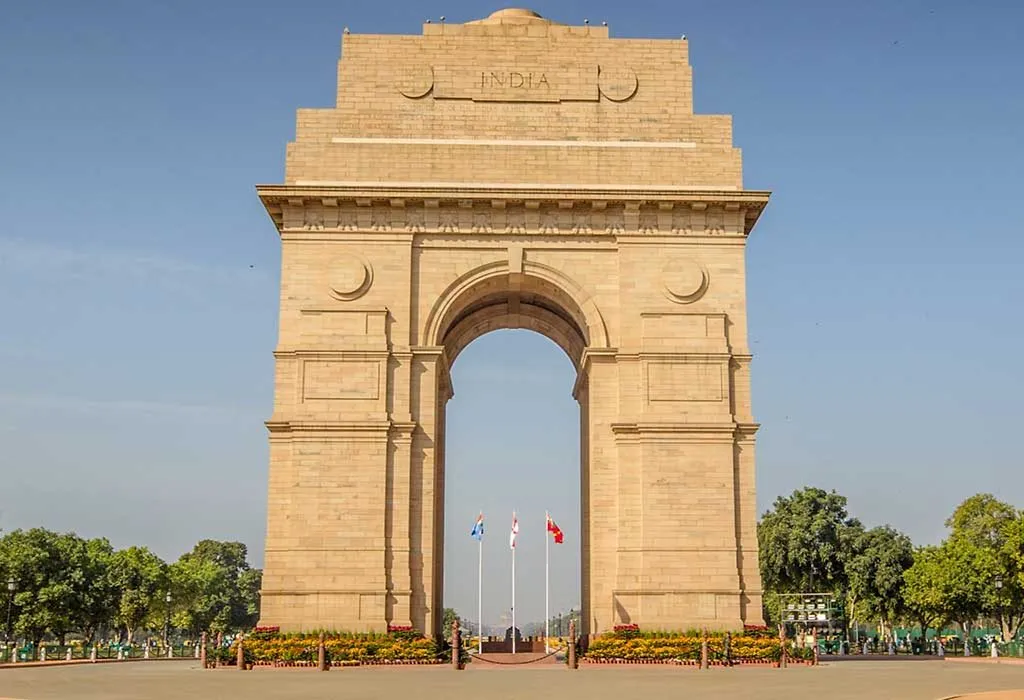 One of the most famous Indian monuments is the India Gate in New Delhi. The foundation stone of this War Memorial was laid by Duke of Connaught in 1921. The construction of this 42-metre-tall archway was finally completed in 1931. Its beautiful arch was designed by Sir Edwin Lutyens and it imitated the architecture of the famous monument Arc de Triomphe which is in Paris. The names of the brave soldiers who fought in World War I and Anglo-Afgan War are inscribed on the arch.
2. Taj Mahal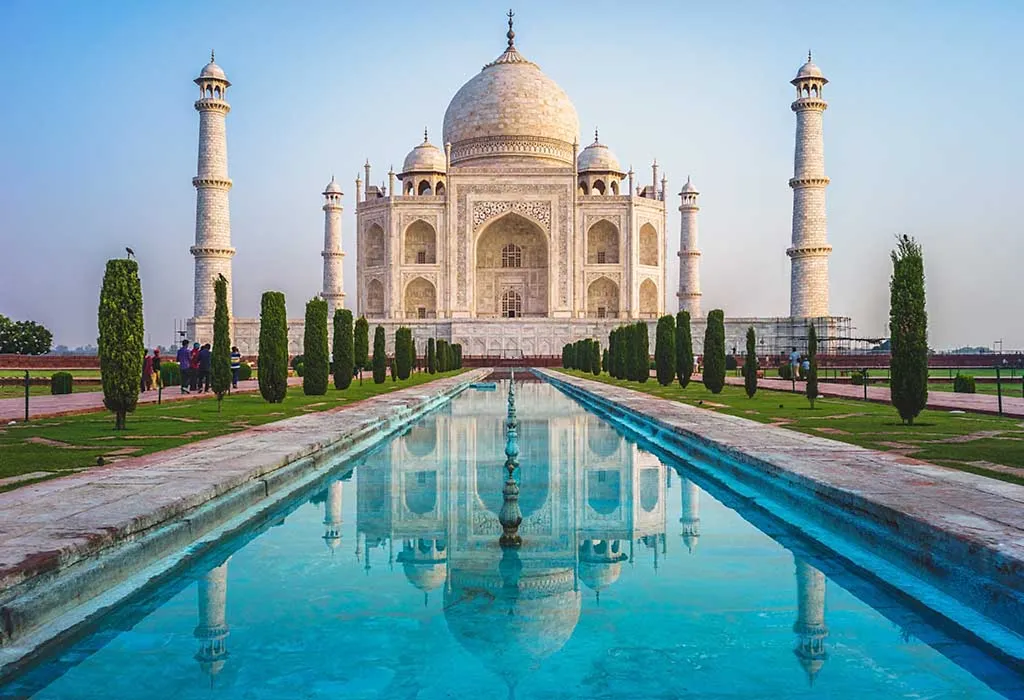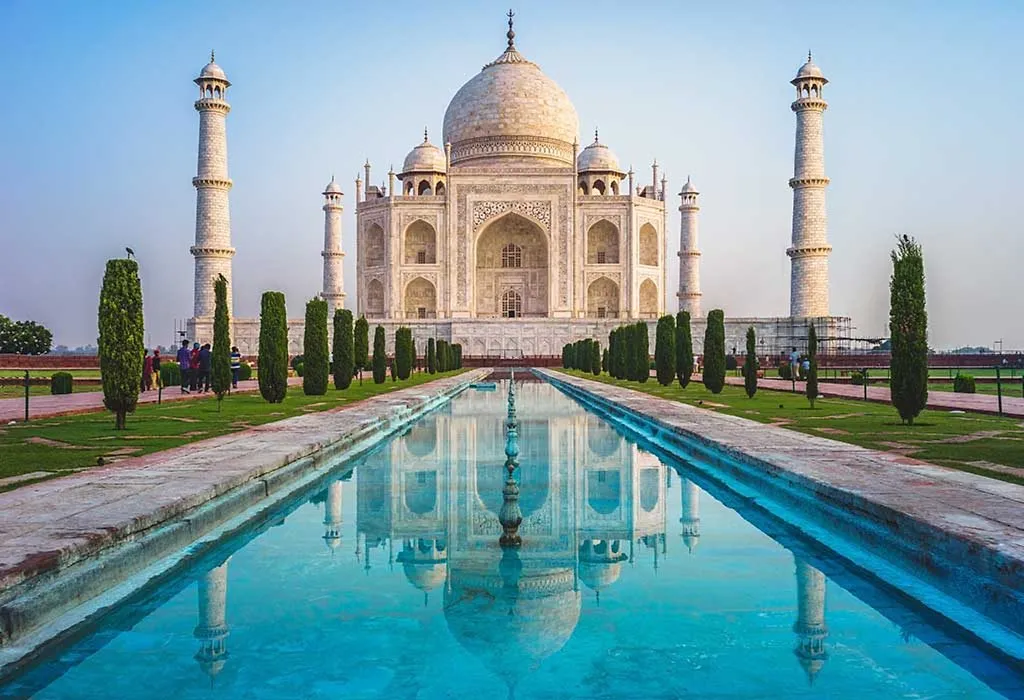 Most people around the world associate India with Taj Mahal and it would not be wrong to say that this Indian monument is the pride of our nation. This magnificent mausoleum is situated on the banks of river Yamuna in Agra, Uttar Pradesh. It was built by the great Mughal emperor Shah Jahan in the memory of his beloved wife Mumtaz Mahal. Around 22,000 artisans from across India, Iran, and Central Asia took 20 years to complete this architectural wonder.
3. Konark Sun Temple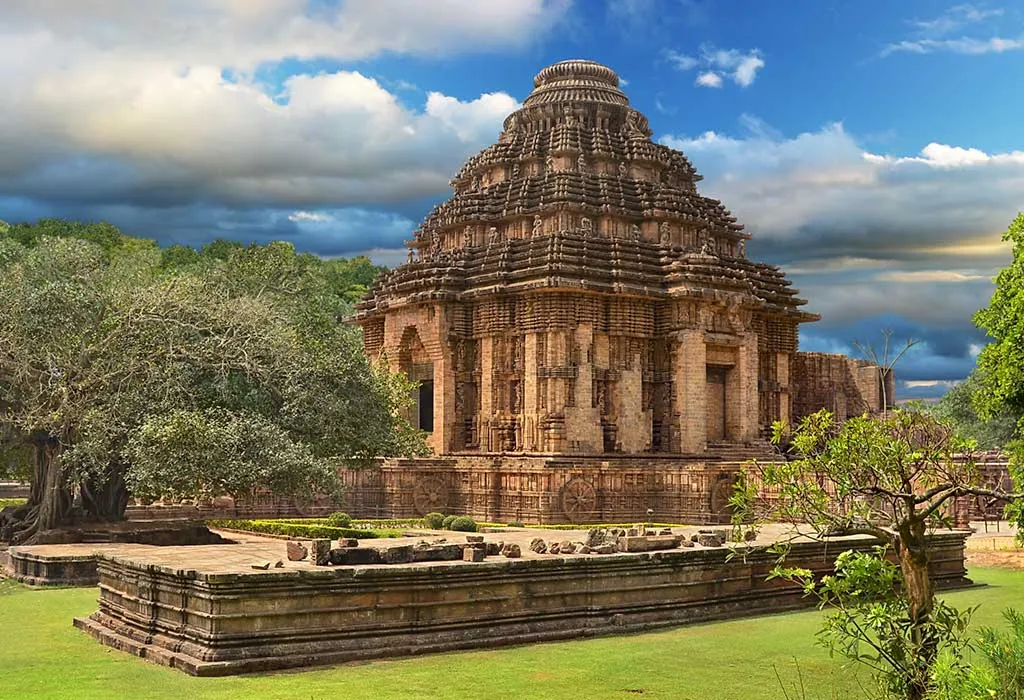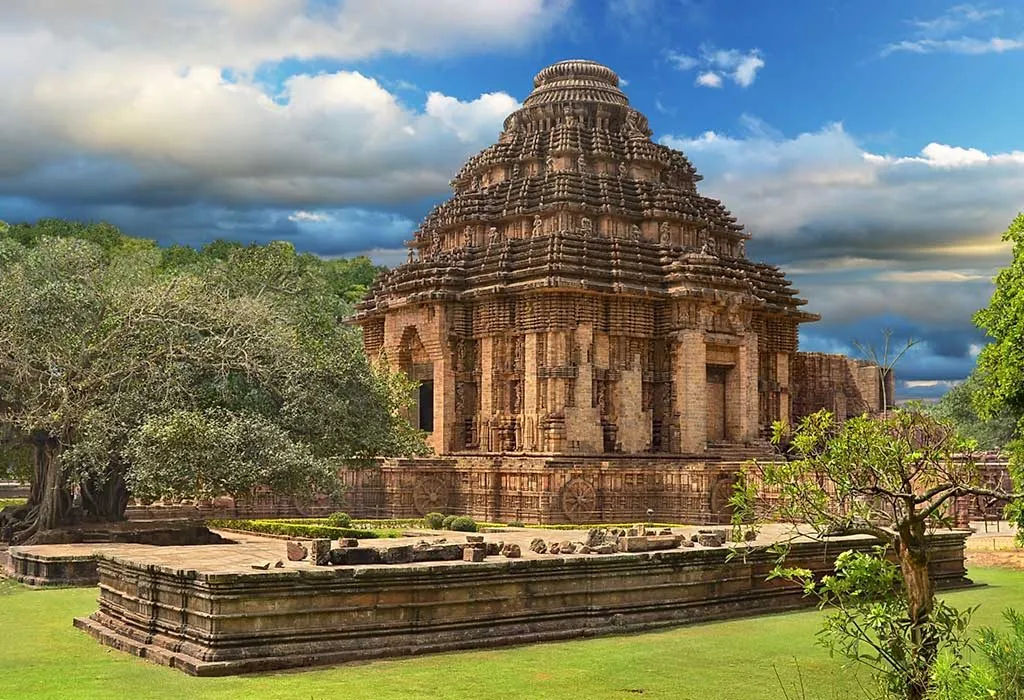 Konark Sun Temple in Odisha was built by the King Narasimha Deva in the 13th century. In 1984 this splendid monument was declared a world heritage site by UNESCO. This beautiful temple is famous for its magnificent architectural grandeur. The temple boasts of intricate sculptural work, and the stone chariot with twelve wheels and seven horses is an absolute delight for the eyes.
4. Victoria Memorial Hall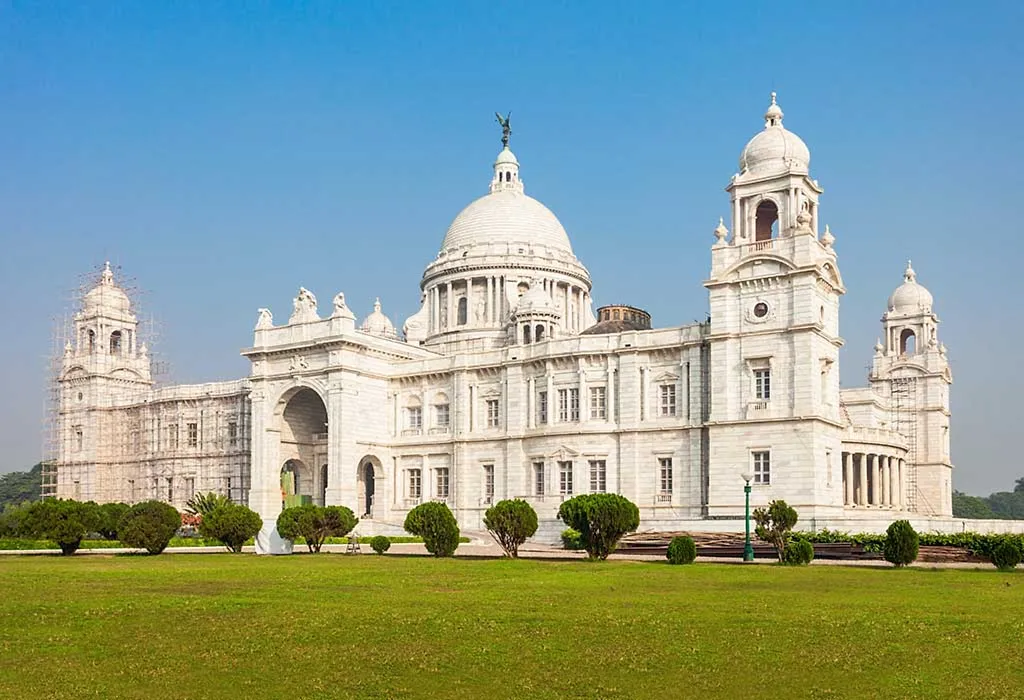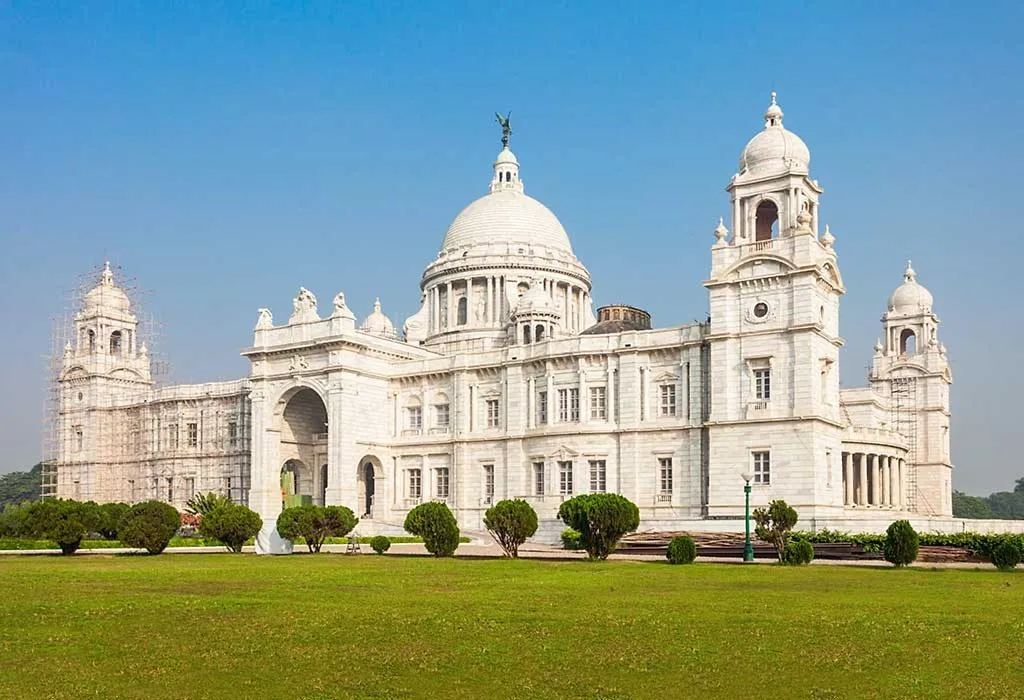 The grand stately structure was built in the loving memory and honour of Queen Victoria. The Victoria Memorial Hall was built by a British viceroy Lord George Curzon in Kolkatta, West Bengal. This architectural design is in the Indo-Saracenic revivalist style, which uses a combination of British and Mughal elements along with Islamic, Egyptian, Venetian, and Deccani styles. This beautiful hall exhibits some rare paintings, photos, and other artefacts that includes Queen Victoria's childhood rosewood pianoforte.
5. Mysore Palace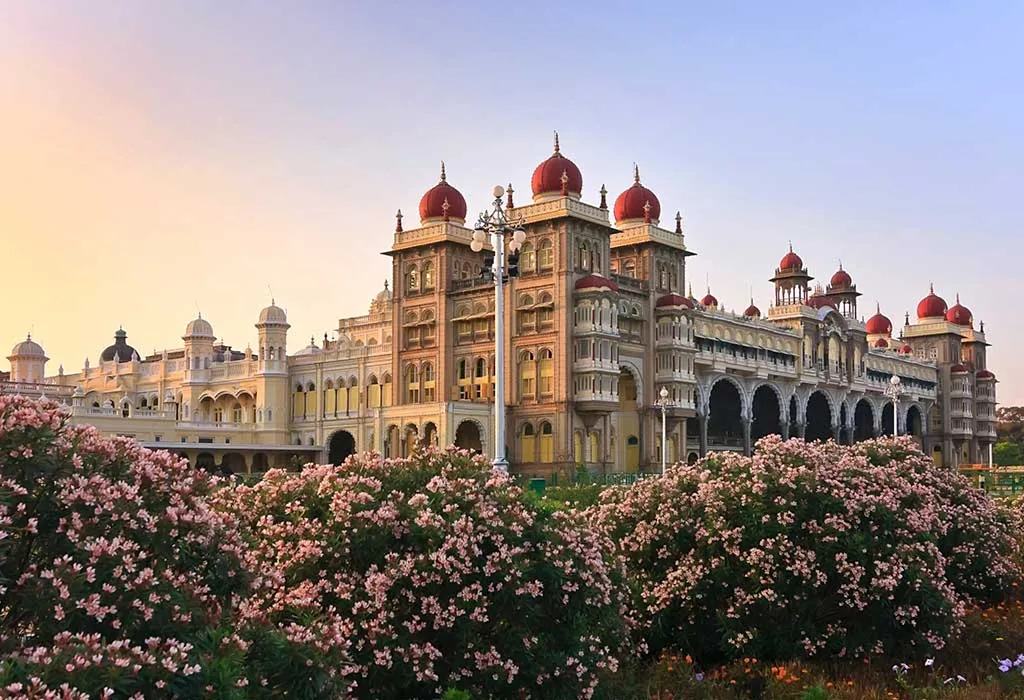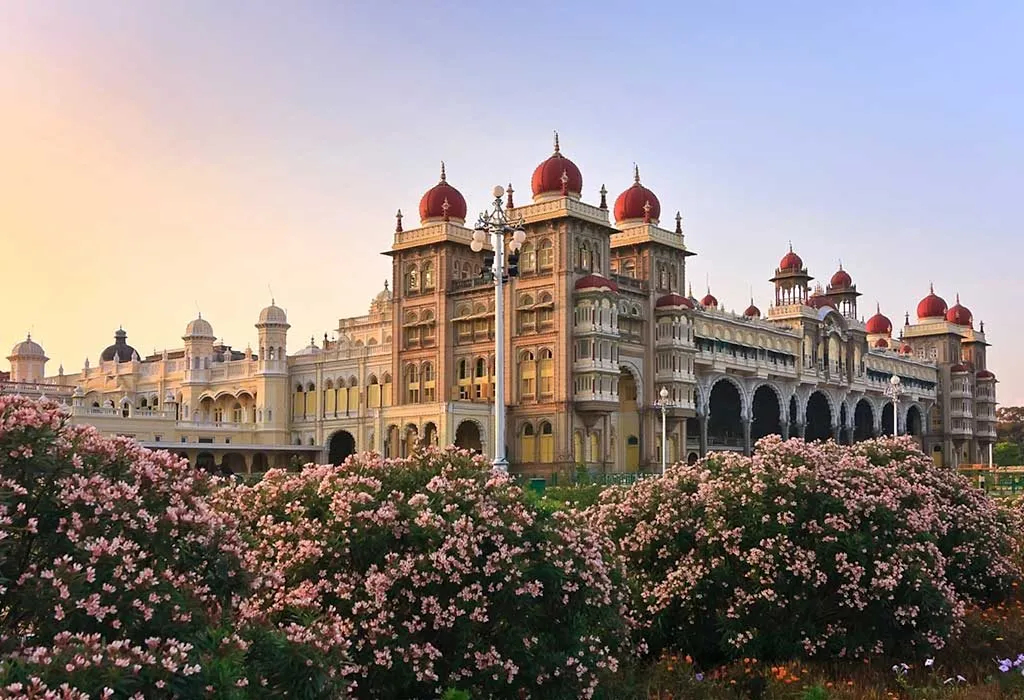 Mysore Palace, built in 14th century by King Yaduraya Wodeyar, is situated in the heart of Mysore city in Karnataka. The three-storied stone structure that stands today showcases the architectural designs that combine Indian, Neo-Classical, Indo-Islamic and Gothic revival styles. The palace also boasts of 145 feet five-storey tower.
6. Mehrangarh Fort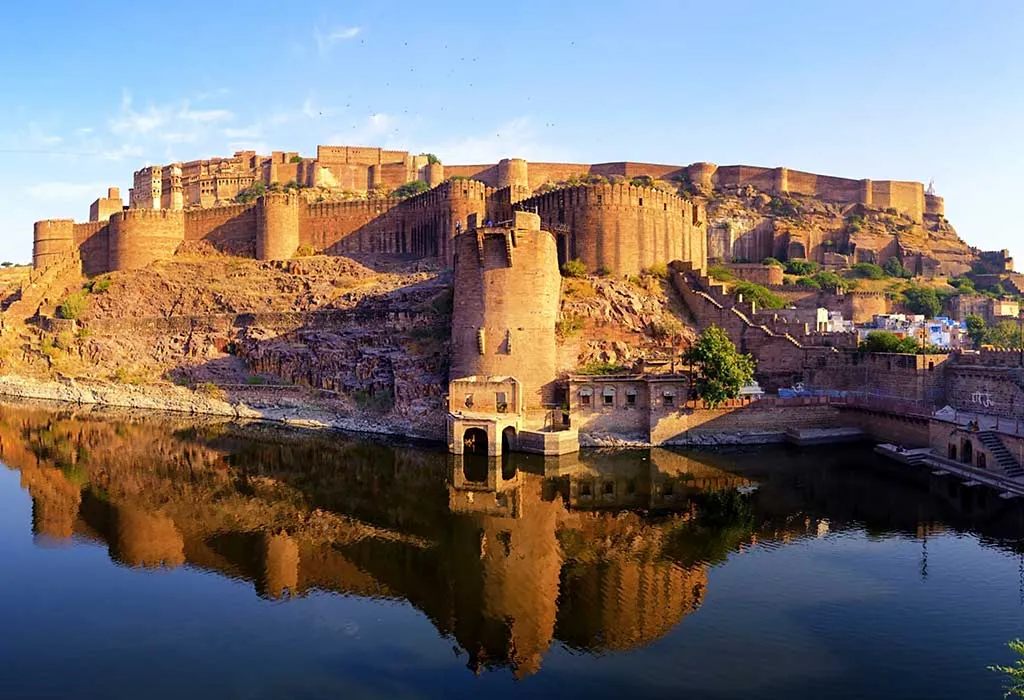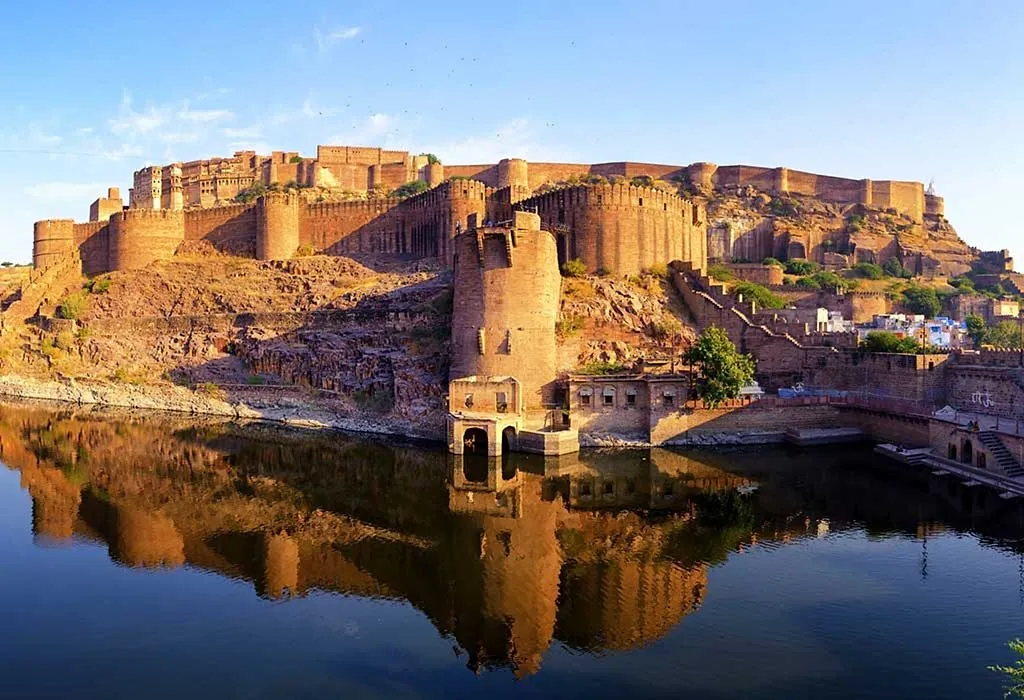 Mehrangarh Fort in Jodhpur, Rajasthan is one of the largest forts in India. It was built by Roa Jodha in 1459. This enormous fort is 410-feet above the city's skyline and is surrounded by thick stone walls. The intricate carvings and magnificent courtyards in Mehrangarh Fort attract many Indian and foreign tourist every year. The beauty of the fort attracts all, and the famous writer Rudyard Kipling called it "the work of the giants". It is undoubtedly one of the best-preserved forts in India.
7. Red Fort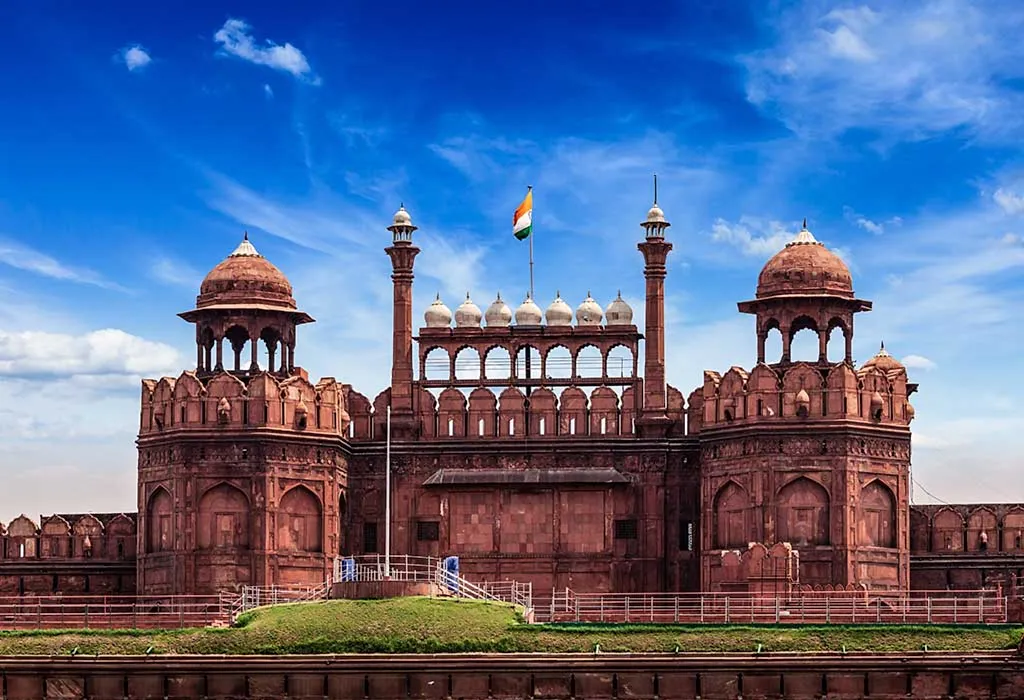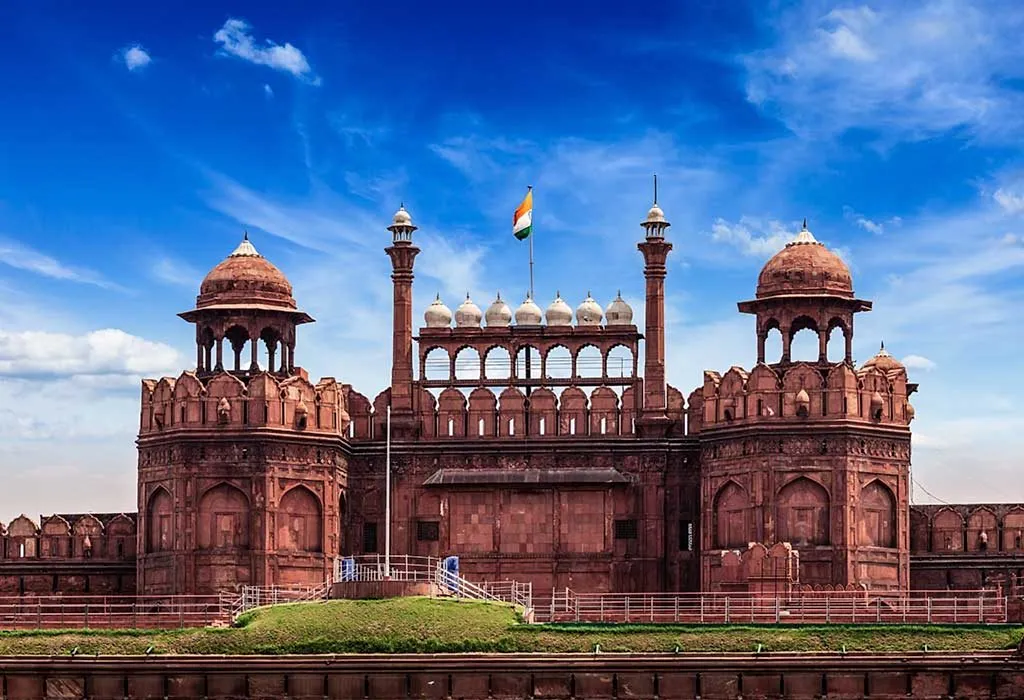 The Red Fort in Delhi was built in the mid 17th century by the famous Mughal emperor Shah Jahan. It is located in Old Delhi and this architectural genius was home to many Mughal emperors for a long time. The fort is segregated into various sections that include entertainment halls, baths, canals, balconies, mosques, etc and it boasts of Indo-Islamic and Mughal designs. This massive fort is 75-feet high and has been declared a world heritage site by UNESCO. Every year, the prime minister of our country unfurls our national flag from Red Fort on Independence Day.
8. Qutub Minar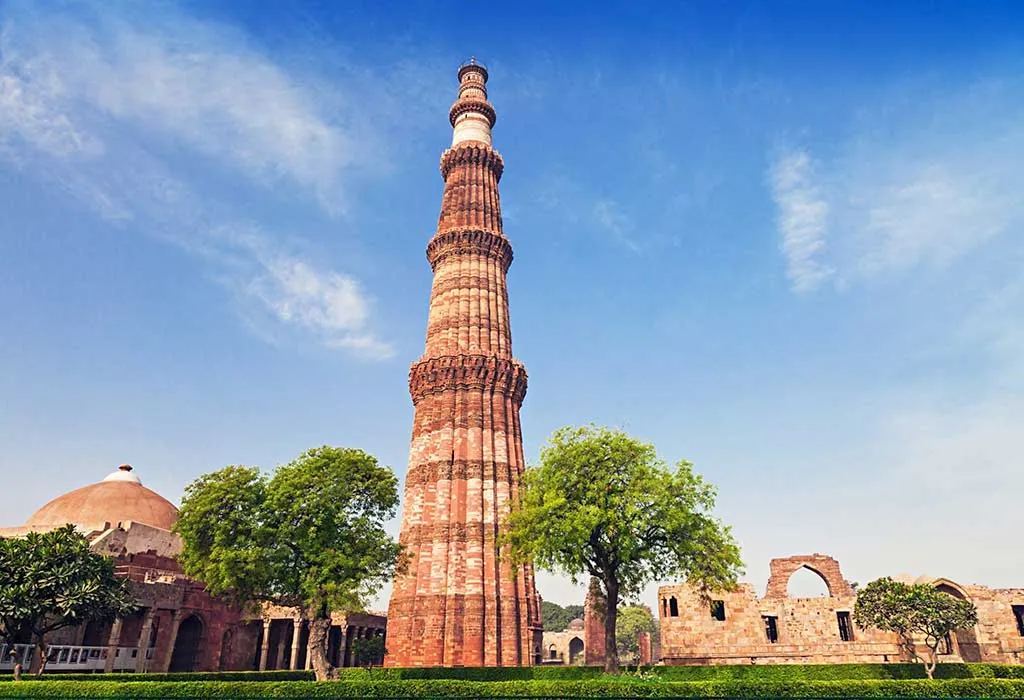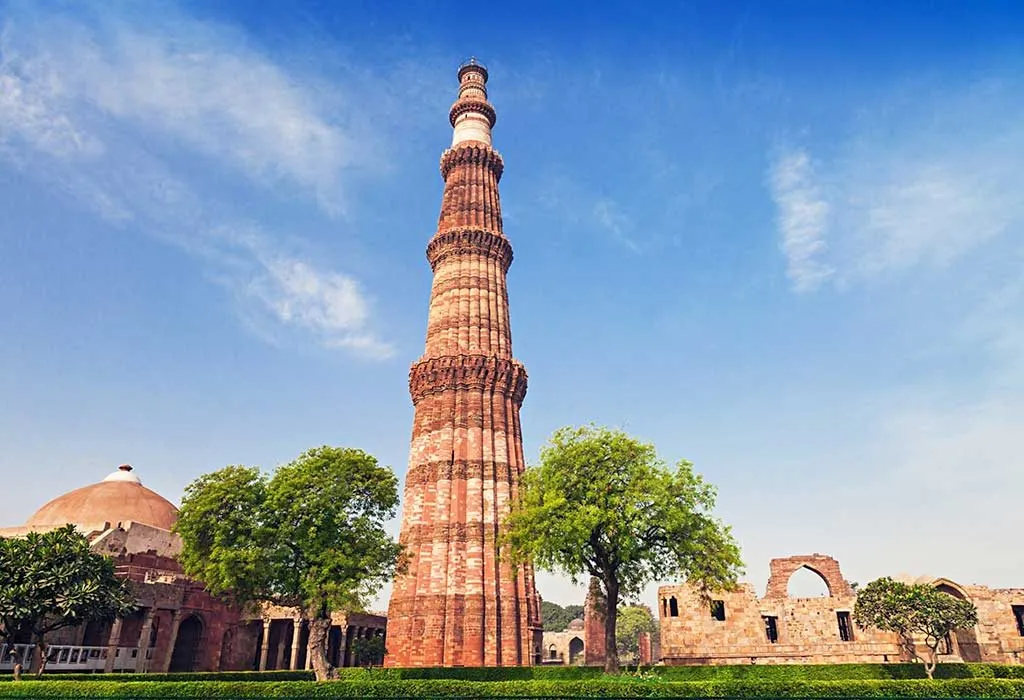 Qutub Minar is 73 metres tall and it is the second tallest towers in India. After defeating the last Hindu ruler of Delhi, the Mughal ruler Qutab-ud-din-Aibak built this marvellous tower. The minaret boasts of early Indo-Islamic architecture. This five-storey tower exhibits intricate carvings and scriptures from the holy book Quran. Qutab Minar has been declared a world heritage by UNESCO.
9. Gateway of India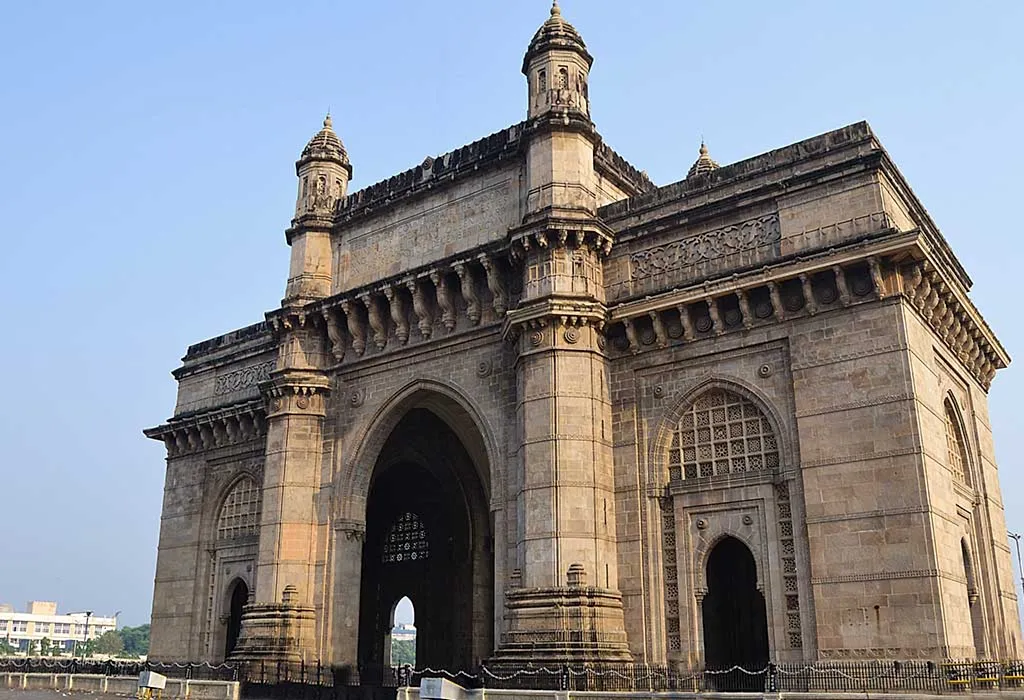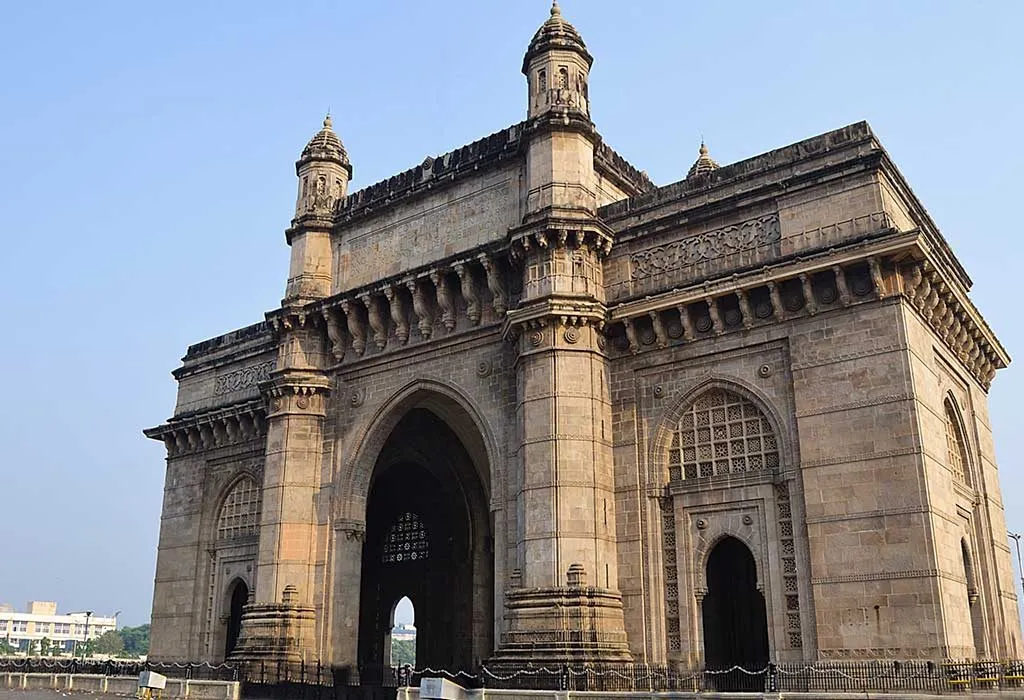 One of the most visited monuments in India is The Gateway of India in Mumbai, Maharashtra. The foundation of this brilliant architectural structure was laid in March 1911 when King George V and Queen Mary visited Mumbai for the first time. However, the structure was completed much later in 1924. The tall structure faces the vast waterfront in the Apollo Bunder area. The structure is 26 metres in height and it showcases intricate latticework.
10. Charminar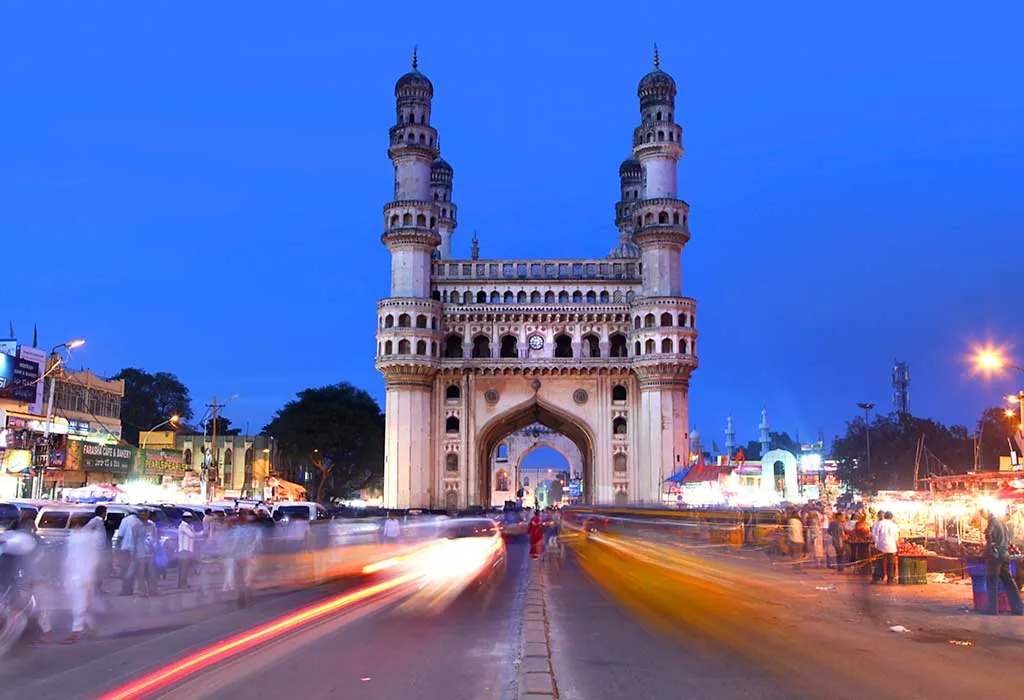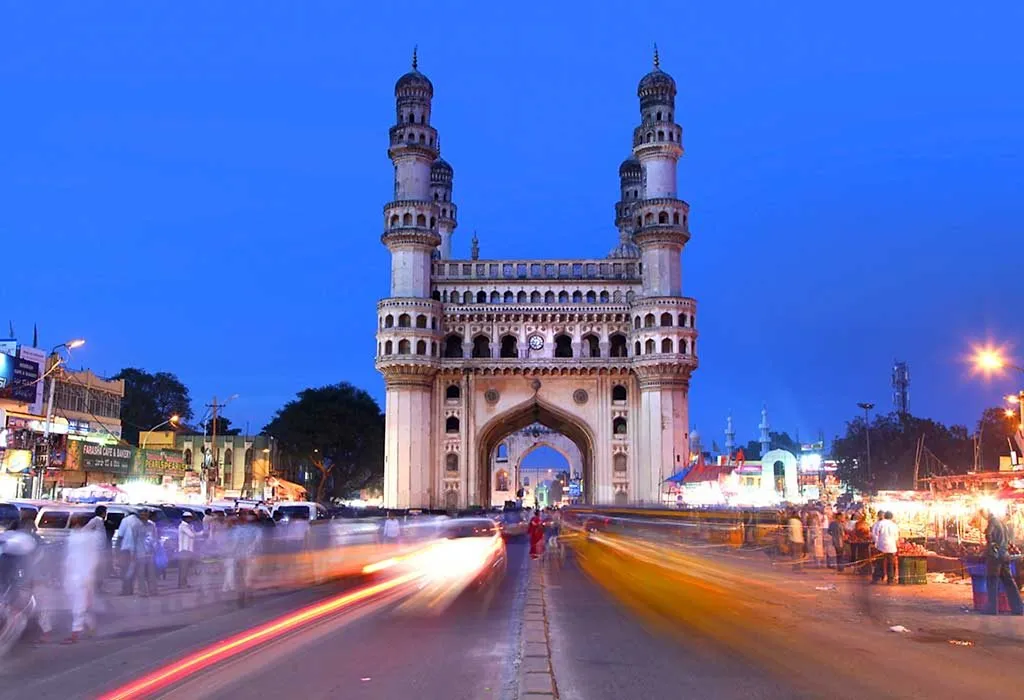 This magnificent monument is situated in the heart of the city of Nizams, Hyderabad. It is believed that this beautiful structure was constructed to commemorate the eradication of a life-threatening epidemic. This structure was erected in 1591 by the 5th sultan of Qutab Shahi dynasty, Mohammed Quli Qutab Shah. Situated on the eastern banks of river Musi, Charminar is also known as 'Arc de Triomphe of the East'. With ornamented Makkah Masjid towards the southwest and Laad Bazaar on the west, Char Minar attracts many tourists every year.
India has many famous and beautiful historical buildings and monuments and above-mentioned are just a few of them. Though these monuments may represent or depict the symbols of the past, however, they hold equal importance today as well. So, visit these monuments with your children.
Also Read:
Best Places to Visit in India with Kids
Fun Places to Visit in Delhi with Children
Trip to Goa With Your Kids