Imperfect, But Real: 10 WOM Moms Share With Us Their Beautiful Moments of Motherhood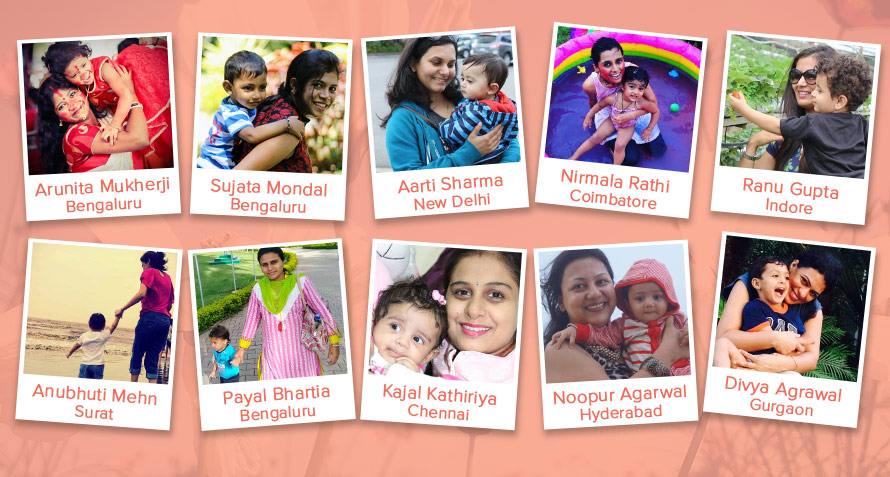 In this Article
Are you doing the right thing to your baby? Is it the perfect way of looking after him and giving him the best possible care?
Are you sure what you are doing is the correct approach? What if there is an alternate method that is more "right" and that you should follow instead?
All this and a million other questions in the same vein pour into a new mother's life every day. They are subtle accusations. Judgment. Lack of confidence in you. And what's worse is that no one – not your family, friends, or even partner – hesitates from bombarding you with this volley of questions. Being a mom is already tough, and it only becomes more so when everyone expects you to be perfect. End result: you are left feeling confused and anxious. This is why it is very important for us to remember this little truth…
There is NO right or wrong way of parenting! It is this powerful aspect of parenting that brand Baby Dove also recognises and wants every mother to remember. Baby Dove reassures mothers that there is no perfect way of doing things when it comes to looking after your baby, and thus, there are no perfect mothers only real ones. Baby Dove believes that every mother knows what is best for her child. All you need to do is to follow your heart, and trust that, as a mother, you instinctively already know what's best for your baby. This is true even when you are in doubt and frustration. There's nothing that keeps your baby more secure and protected than the confidence you have in your abilities as a parent.
Last week on Children's Day, with this thought in mind, Baby Dove and we asked you to share pictures of you and your baby. We also asked you to caption the pictures with YOUR unique way of looking after your child – something no one knows better than you! The response was overwhelming and it is truly amazing how we all came together to celebrate the beautiful bond we share with our children.
Thank you, moms, for joining us on this thrilling journey of your life. Every mother is a winner for her sheer determination, patience and strength of character. Here are the top five winning entries for the #TrustYourWay contest in association with Baby Dove.
The Winners
1. Arunita Mukherji, Bengaluru
Her secret is bonding and building a strong relationship with her baby right from the start
2. Sujata Mondal, Bengaluru
She believes in being her son's "bestie" – the best friend who also happens to be his mom!
3. Aarti Sharma, New Delhi
This mommy finds that a smile, a warm hug and lots of love put everything just right
4. Nirmala Rathi, Coimbatore
Her secret mantra is colours! She paints her daughter's life in beautiful colours of love
5. Ranu Gupta, Indore
For this mom, spending quality time together is the most important part of motherhood
We Also Loved
A mother's love knows no bounds – and this is a common saying you find coming true in every moment that you spend with your child. This was portrayed so amazingly by some of our fellow moms that we couldn't stop ourselves from mentioning them. So here goes – five more entries that we absolutely loved!
6. Anubhuti Mehn, Surat
who wants to show the world to her son, gently holding his hand
7. Payal Bhartia, Bengaluru

who's always there for her son as his guide and mentor
8. Kajal Kathiriya, Chennai
who is her baby's best friend and wants to remain so forever
9. Noopur Agarwal, Hyderabad
for whom nothing is more important than comforting her baby and keeping her happy
10. Divya Agrawal, Gurgaon

who gives her baby the most special gift anyone ever can – the gift of time
Congratulations mommies! We thoroughly enjoyed being a part of your moments of motherhood and think you are doing a stellar job! We wish you the very best in your new role as a parent, and are convinced that this is a responsibility you will fulfil just fine.
You are a real, albeit "imperfect" mom – and trust us, that is something to be really proud of.
?>