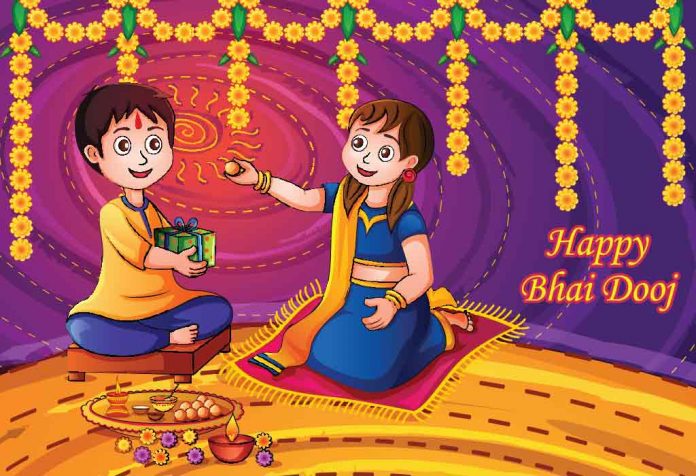 The festival of Bhai Dooj is celebrated two days after Diwali every year. Bhai Dooj, also known as Bhau Beej, Bhai Pota, and Bhai Tika, celebrates the special bond that a brother and sister share. As per the Hindu calendar, Bhai Dooj is observed on the second day of the Shukla Paksha in the lunar month of Kartik. This year, Bhai Dooj will be celebrated on November 16.
This Bhai Dooj, if you want to send a special message to your sibling, or need a witty caption for that picture of you both, that you plan to post on your social media profile, we have some cute and funny Bhai Dooj wishes for you to choose from!

Bhai Dooj Wishes and Messages for Brothers
Want some meaningful (and funny) Bhai Dooj wishes for brothers? We have covered them for you—from heartfelt wishes to hilarious to downright cheesy ones, choose what you like!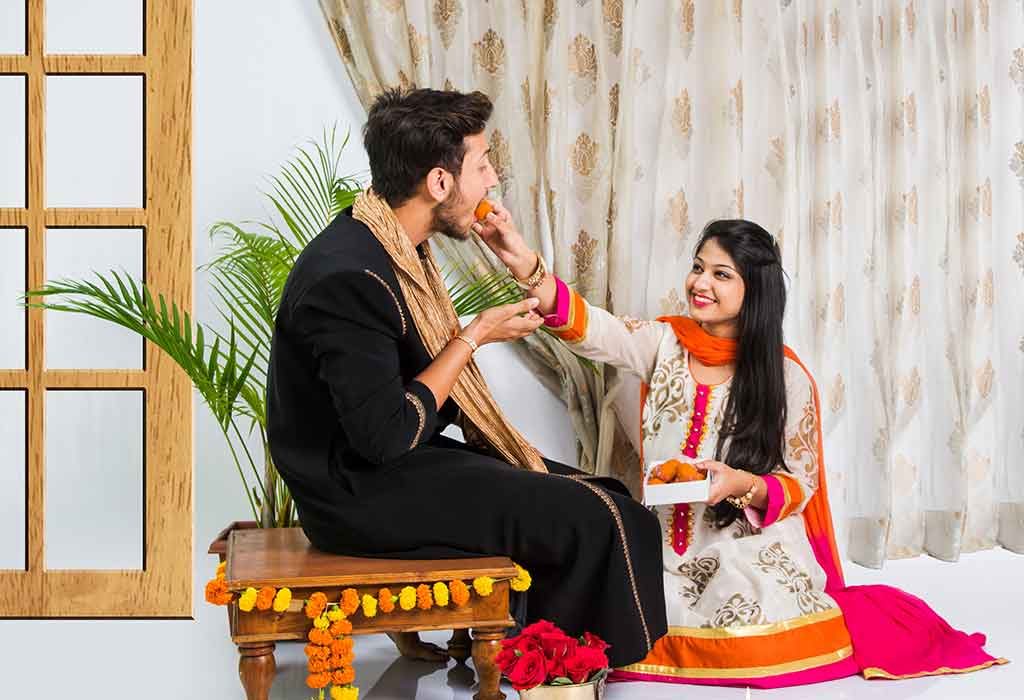 Nobody can stop me from loving you (and annoying you), my dearest brother. Happy Bhai Dooj to you.
I know I am fortunate enough to have you as my brother, but I know you are the luckiest—you have a sister like me! Happy Bhai Dooj!
You are the one person with whom I can share my secrets, and be assured that they will be safe with you. Thank you for being such an understanding and protective brother. Happy Bhai Dooj!
You might be taller than me, but remember, I will always be smarter and wiser than you. Happy Bhai Dooj, my little brother!
I can't wait for the gift this Bhai Dooj. I know whatever you pick for me, you will outdo yourself. Happy Bhai Dooj!
Another Bhai Dooj is here, and it's just another official occasion to ask for a gift. I am so fortunate to have an elder brother like you. Happy Bhai Dooj!
I want to let you know that my childhood was fun only because of you. Thank you for being there for me, always! Happy Bhai Dooj!
Thank you for standing up for me and supporting me always. I couldn't have asked for a better sibling. Happy Bhai Dooj!
Hello, brother! I know you are thanking the stars for sending you a cute sister like me. Happy Bhai Dooj, bhaiya!
When you have a brother, you don't need a reason to bully or annoy him! Happy Bhai Dooj!
Bhai Dooj Wishes and Messages for Sisters
This Bhai Dooj, whether you want to wish your younger sister or elder sister, we have the best Happy Bhai Dooj wishes and messages for sisters for you!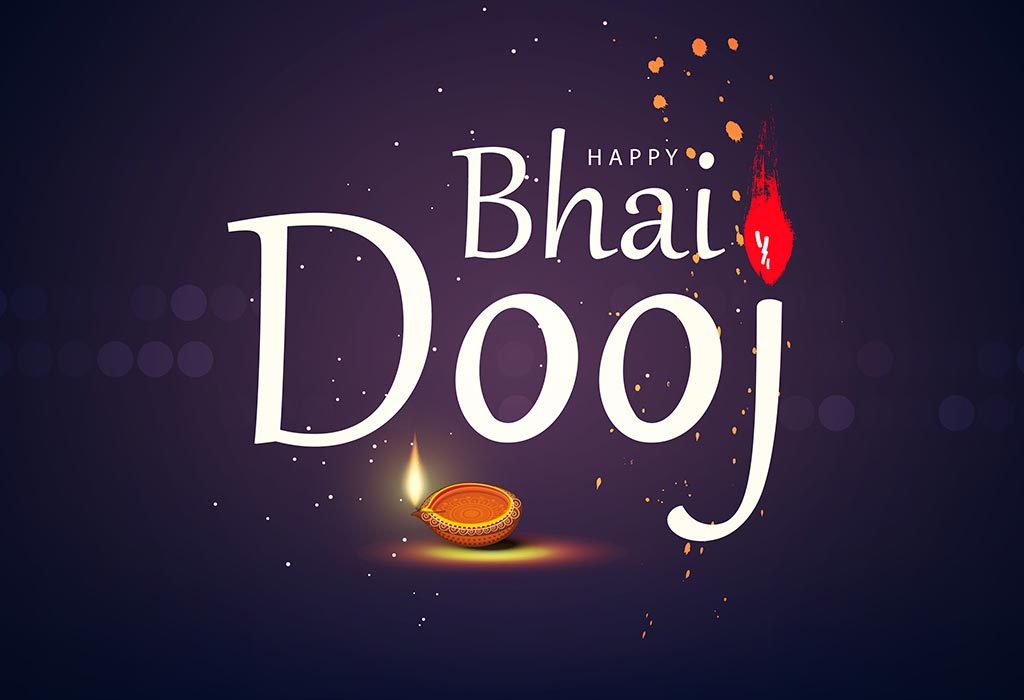 I hope with each passing day, our bond only gets stronger, and that we stay in touch, no matter where we go. Happy Bhai Dooj, my sister!
I love you, my little sister, and I promise you that I will continue to annoy you for the rest of my life.
P.S. Mom and dad love me more!
I am so grateful that God sent me as your brother. I wonder what you'd have done without me. Happy Bhai Dooj!
I don't say it every day, but I hope you know that I am glad to have a sister like you. Happy Bhai Dooj!
You're a cute and precious gift sent to me, whom I will adore and protect for the rest of my life. Happy Bhai Dooj, my little sister!
Thank you, my dearest sister, for always saving me when I messed up. I don't know what I would have done without you. I love you, and Happy Bhai Dooj!
I wouldn't have had the best and the funniest memories of growing up, today, had you not been a part of my childhood. I love you, and Happy Bhai Dooj!
On the happy occasion of Bhai Dooj, I want to thank you, sister, for everything you did for me. Thank you for taking care of me like a mother. You are the best sister in the world!
To all the fights over chocolates, television remotes, and gifts, Happy Bhai Dooj!
Consider yourself extremely lucky to have an elder brother like me! Happy Bhai Dooj, sister!
Cute Bhai Dooj Quotes for Brothers and Sisters

Here are some quotes that define the wonderful relationship of siblings. Use these quotes to wish your siblings a Happy Bhai Dooj!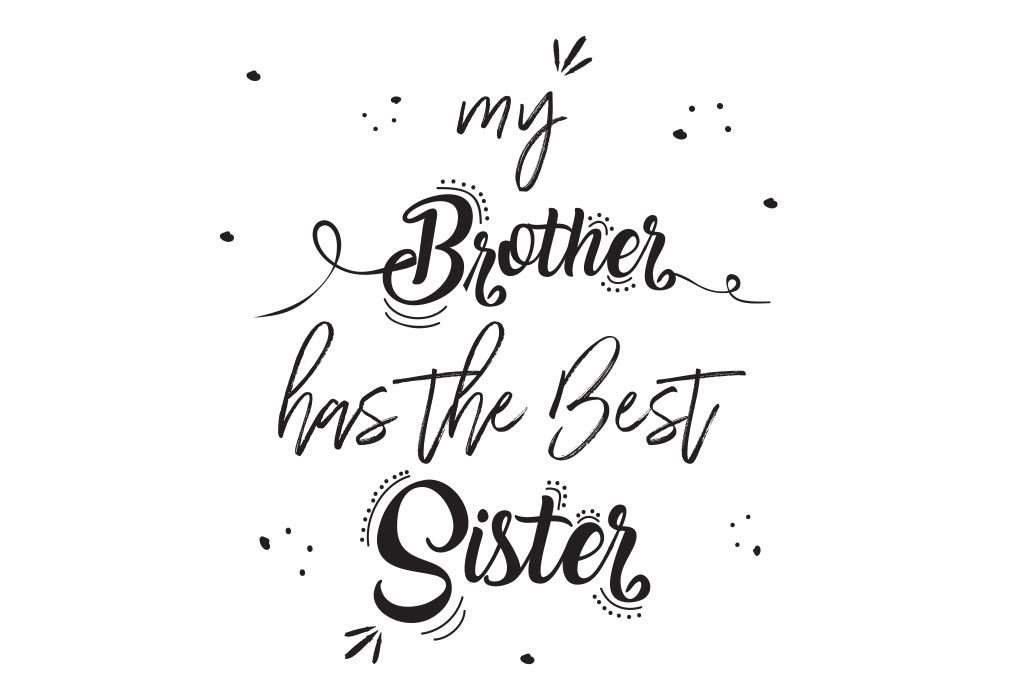 "We shared parents, home, pets, celebrations, catastrophes, secrets. And the threads of our experience became so interwoven that we are linked. I can never be utterly lonely, knowing you share the planet." — Pam Brown
"What brothers say to tease their sisters has nothing to do with what they really think of them." —Esther M. Friesner
"You and I are brother and sister forever. Always remember that if you fall I will pick you up, as soon as I finish laughing." — Unknown
"Brothers are playmates in the beginning and best friends for life." — Anonymous
"To the outside world, we all grow old. But not to brothers and sisters. We know each other as we always were. We know each other's hearts. We've shared private family jokes. We remember family feuds and secrets, family griefs and joys. We live outside the touch of time." — Clara Ortega
"There is a little boy inside the man who is my brother. Oh, how I hated that little boy, and how I love him, too." — Anna Quindlen
"Siblings: children of the same parents, each of whom is perfectly normal until they get together." — Sam Levenson
"Sisters and brothers are the truest, purest forms of love, family and friendship, knowing when to hold you and when to challenge you, but always being a part of you." — Carol Ann Albright Eastman
"The greatest gift our parents ever gave us was each other." — Unknown
"With a sister, one can never fear that success will go to one's head." — Charlotte Gray
"Brothers and sisters are as close as hands and feet." — Vietnamese Proverb
"Brothers are just born to bother sisters." — Unknown
"Sisters and brothers just happen; we don't get to choose them, but they become one of our most cherished relationships." — Wes Adamson
"I have a wonderful shelter, which is my family. I have a wonderful relationship with my brother and sister; this makes me feel that I know always where I belong." — Jose Carreras
"What are sisters for, if not to point out the things the rest of the world is too polite to mention?" — Clair Cook
We hope these Bhai Dooj greetings and messages have all the right words you need to convey your feelings to your siblings. Who knows, you might even get a wonderful gift from them for sending a thoughtful message! Celebrate this festival with your brothers and sisters, and have a very Happy Bhai Dooj!
Also Read:
Beautiful Choti Diwali Wishes and Messages for Your Dear Ones
Diwali Wishes, Messages & Quotes for Your Loved Ones
Best Dhanteras Wishes, Messages & Quotes for Your Family and Friends