Best Dhanteras Wishes, Messages & Quotes for Your Family and Friends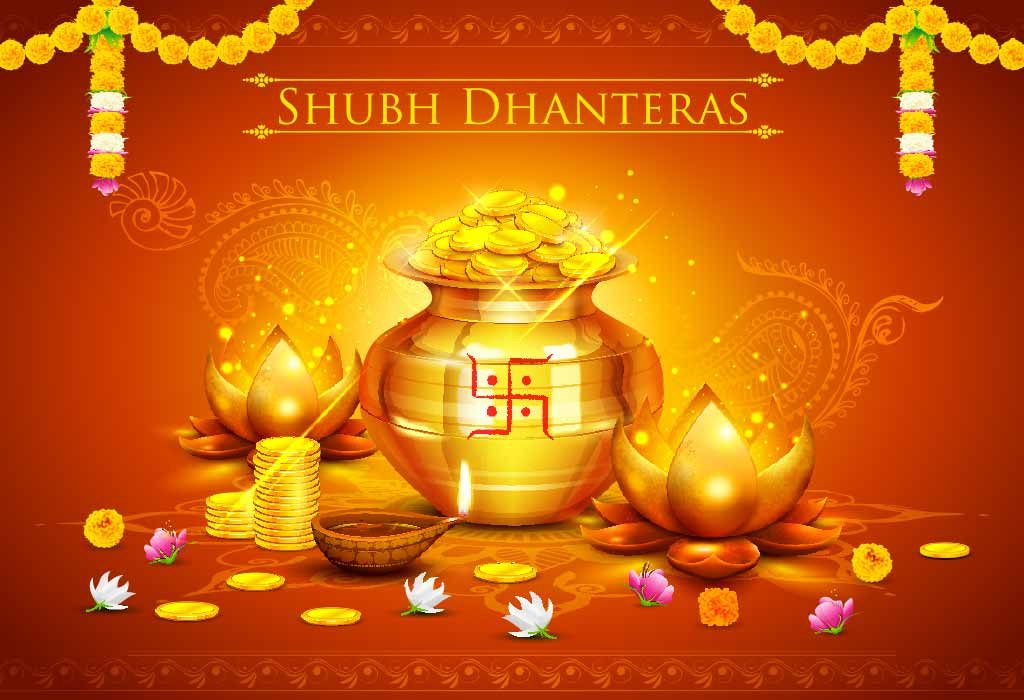 In this Article
The festive season is here and we are all set to celebrate Diwali this year. Diwali is preceded by Dhanteras or Dhanatrayodashi that falls on October 23 this year. 'Dhan' in Hindi means 'wealth'. Dhanteras is considered an auspicious day to make new purchases like utensils and articles made of precious metals like gold or silver as they're believed to be symbols of good luck.
As festivals are all about spreading cheer and joy, don't forget to share these Dhanteras wishes with your friends and family on this blessed day!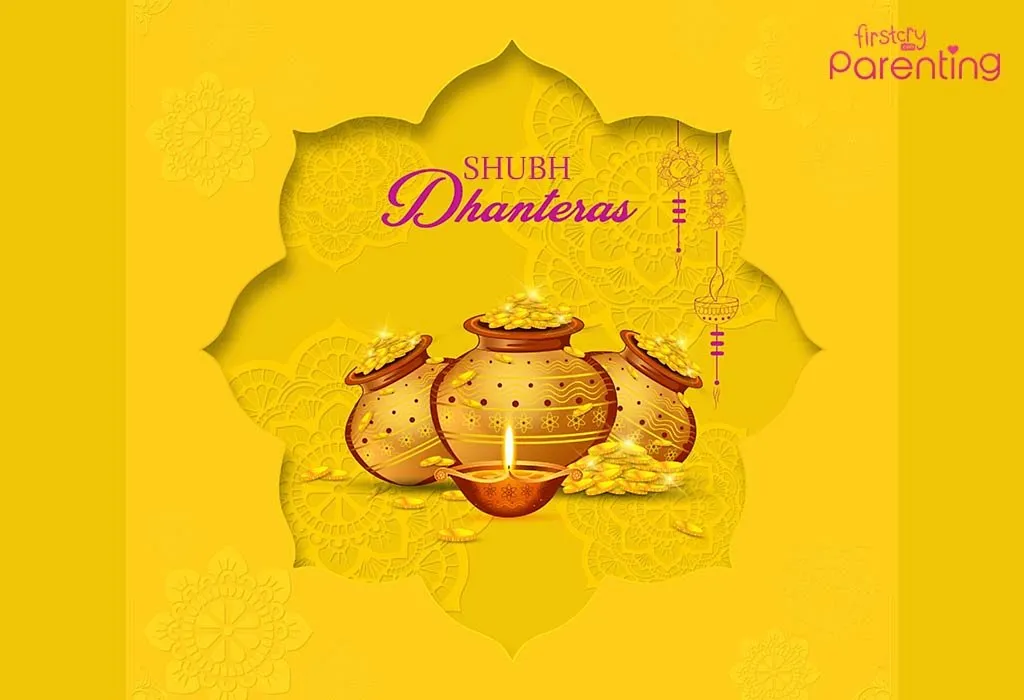 35 Dhanteras Wishes and Messages That Will Spread Happiness
Here are some heart-warming Dhanteras greetings and messages that you can send to your loved ones to wish them a Happy Dhanteras!
May this Dhanteras favour you with prosperity and opulence, and may happiness visit your doorstep. Shubh Dhanteras!
May Goddess Lakshmi bless your business, and may you always do A very happy and prosperous Dhanteras!
I pray that this auspicious occasion of Dhanteras showers you with wealth and prosperity as you journey towards greater success.
Decorate your home with candles, light up diyas, and draw rangolis as Goddess Lakshmi is about to visit. Happy Dhanteras!
Diyas glow for a few hours while the sun shines for a day. But my wishes for you will last forever. Have a blessed and happy Dhanteras!
Blessings always come as a surprise, and how much you gain depends on how much your heart will believe. May you receive beyond what you expect. Shubh Dhanteras!
May this Dhanteras light up every new dream, new hopes, different perspectives, undiscovered avenues, and may everything beautiful and bright fill your days with pleasant moments. Happy Dhanteras to you all!
May the Goddess of Wealth fill your abode with worldly treasures and always bring prosperity to your life. Sending you good wishes for Dhanteras!
On this Dhanteras, may the divine blessings of Goddess Lakshmi bestow on you an abundant fortune!
Make this Dhanterasan occasion to remember by buying gold and silver, and celebrating with your loved ones!
May you have all the happiness and health in your life that you desire. Wishing you a warm and joyous Dhanteras!
Wishing you a happy and prosperous Dhanterasto one and all. May the blessings of Lord Dhanvantri and Lord Kuber be showered on you always.
On this auspicious day, may your life shine like gold, shimmer like silver, and dazzle like platinum! Happy Dhanteras!
I pray to you, dear Goddess Lakshmi to bless the receiver of this message with thirteen times Dhan on this auspicious day. Happy Dhanteras 2022!
Good health, lots of wealth, and prosperity in abundance are all the things I wish for you this Dhanteras.
I wish that your life will always be abundant in harmony, happiness, comfort, and wealth. Stay blessed. Happy Dhanteras!
May your business grow consistently every day, and may there always be peace and harmony in your family. I wish for you a perennial shower of wealth on the auspicious occasion of Dhanteras.
On Dhanteras, may you be blessed with a shower of wealth in your life, and I pray that the light of success always covers your life. Happy Dhanteras!
Warm and heartfelt wishes to you on Dhanteras. May the Lord Kuber shower you with prosperity and wealth for a beautiful life!
May you be blessed way beyond what you expect. Happy Dhanteras from mine to yours.
Keep the lamps burning bright all through the night to indicate the long-awaited arrival of Goddess Lakshmi. Happy Dhanteras to you.
Wishing you a season full of happiness and festivities. May you have a Dhanteras full of blessings from Goddess Lakshmi.
May you find newer paths and see new dreams for a new life that will always come true. Wishing you a very Happy Dhanteras.
Sending you warm wishes on this auspicious occasion which marks the commencement of a new year full of celebrations! Happy Dhanteras!
May this festival be full of brightness and great enthusiasm for you. Heartfelt wishes on Dhanteras.
Wishing you abundant blessings of the Lord Dhanvantri for a happy and healthy life. Happy Dhanteras!
I pray that this occasion of Dhanteras brings with it precious wealth for you and your loved ones. Wishing you a very Happy Dhanteras!
Let us celebrate Dhanteras with great joy and high spirits to signal the beginning of the season of festivities. We wish you a very Happy Dhanteras!
May you fight against all odds and shine bright like gold and diamonds. Happy Dhanteras!
Sending you my choicest wishes so that you are blessed with harmony and eternal happiness in your family. Happy Dhanteras!
Shine bright like a star and conquer all odds this year. Happy Dhanteras!
Welcome Goddess Lakshmi and God Kuber with open arms and pious hearts to fill your life with prosperity and wealth. Happy Dhanteras!
With a pure heart, believe in yourself and believe in the god that will bless you with health, wealth, and prosperity this Dhanteras.
May Almighty bless you and your family with prosperity and good luck so you grow and reach new Happy Dhanteras 2022!
May this Dhanteras, your heart glow, your soul brighten up, and your wealth prosper with the blessings of Goddess Lakshmi and God Kuber.
We hope the above Dhanteras quotes and messages help you express your wishes to your near and dear ones. They will love you for remembering them with these unique and thoughtful messages and also appreciate your presence in their lives. We wish you a Happy Dhanteras!
Also Read:
Celebrate Diwali in an Eco Friendly Manner – Here's How
Diwali – The Festival of Sharing, Caring and Spreading Happiness
Effective Tips to Stay Healthy This Diwali