Decorating Room for a Girl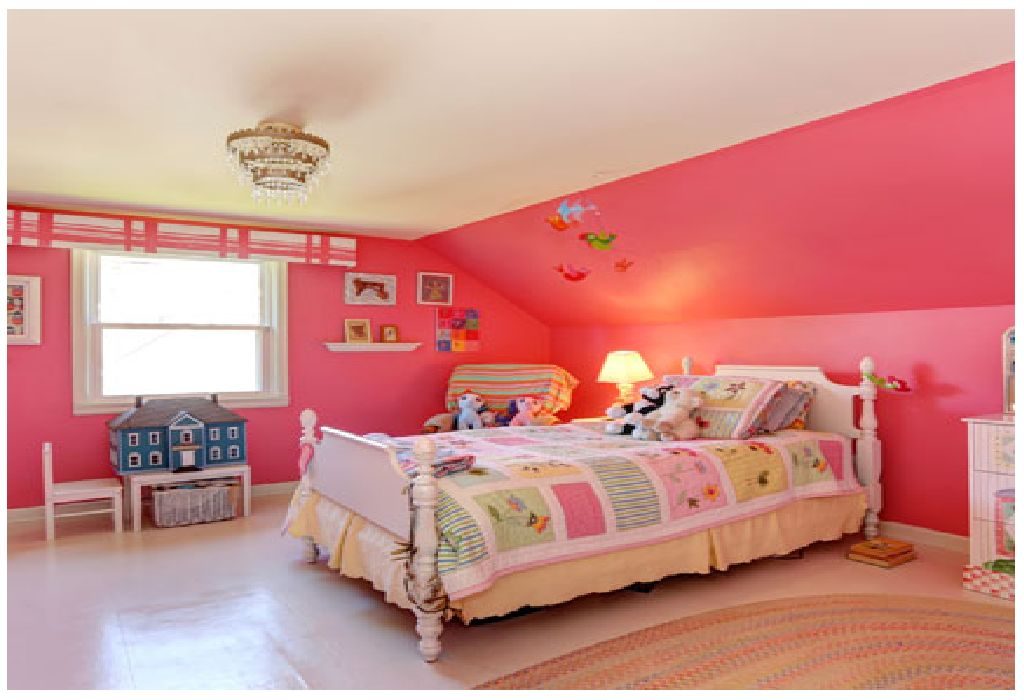 Decorating your little girl's room can be a fun and rewarding experience. Give her an exciting and fun living space with exquisite girl's bedroom decor. Whether you want it to be minimalist, lavish or just plain pretty– learn about some exclusive room decorating ideas that will reflect her style and innocent personality.
Turn your princess' room into a masterpiece that she will cherish for the years to come. We have some cool colour themes and refreshing design ideas – whether you want a contemporary chic style for your little lady or a classic and simple girl's room decor that oozes functionality. Give your personal touch to create a warm living and sleeping space for your little one. Check out our bunch of wonderful tips on how to decorate a girl's room that offers cool design and unmatched comfort at the same time.
Creative Room Decorating Ideas for Girls
1. Accent Up with Colours:
Colours look very appealing and lends new dimension to the room. You can add delightful hues on not just the walls, but the curtains, pillows, and furniture too. Classic baby pink is a favourite among girls but why not try something offbeat? What about some accents of electric blue, or tropical orange and yellow for a sassy yet feminine vibe to the room? Different shades of white and cream can also be chosen as the perfect background for a vintage edge. However, if you find yourself lost in colours, soft pinks and warm pines are a winning combination.
2. Mirror Mirror!
Mirrors are a must-have when it comes to girl's room decorating ideas. You may go for simple nursery mirrors or ornate and colourful mirrors as a part of your girl's room. With all the bedtime fairy-tales, your girl is surely going to experiment with her favourite princess' look often. Watch her in different poses in front of the mirror and while doing her own make-up. Keep some accessories, like headbands, clips, fancy chains available along with her dolls on her tiny dressing table.

3.The Magical Touch:
Floral prints and patterned walls are ideal for girl's bedroom designs. Pile up lots of pillows of different shapes and hues in the bed for a cheerful look. Ornate lamps, quirky floral wallpapers, and twinkling chandeliers are a brilliant way of adding a festive touch to your girl's bedroom decor. You can also add touches of gold to the furniture, this will give a royal vibe to her room. Polka-dots in summery colours on walls or bed-sheets is another cheerful girl's bedroom idea. However, avoid too many prints in the room as it will lead to a cluttered effect. Toys of varied sizes placed on shelves serve as a fun decor. You may put framed photos on the walls as a part of your little girl's room decor.
Tips for Your Lady's Room
We have found some awesome room decoration ideas for girls that will appeal to your munchkin:
Think pink if you want a fairy-tale look for your princess' room. Sheer fabrics, a conventional toy chest, and pretty pink curtains will complete the decor.
Give her room a dreamy look with some cloud-shaped lights, fairy wall decals, and glow-in-the-dark items that will take her to the dreamland.
Leave some open space in the room for her playtime.
Include a well-cushioned couch in the room for her to relax whenever she wants.
Make lots of storage spaces in your girl's bedroom design including cabinets, chest of drawers, and a wardrobe so that she can keep her room tidy and organised.
Add a comfy study table and chair to the room for her study time.
Take some ideas from you girl to know what she wants. Keep them in mind while doing up her room. Remember that your princess' room should not just look good but also offer her comfort. After all, her personal space should ensure her happiness and healthy growth!