Happy Independence Day 2023 – Quotes & Wishes to Share with Family and Friends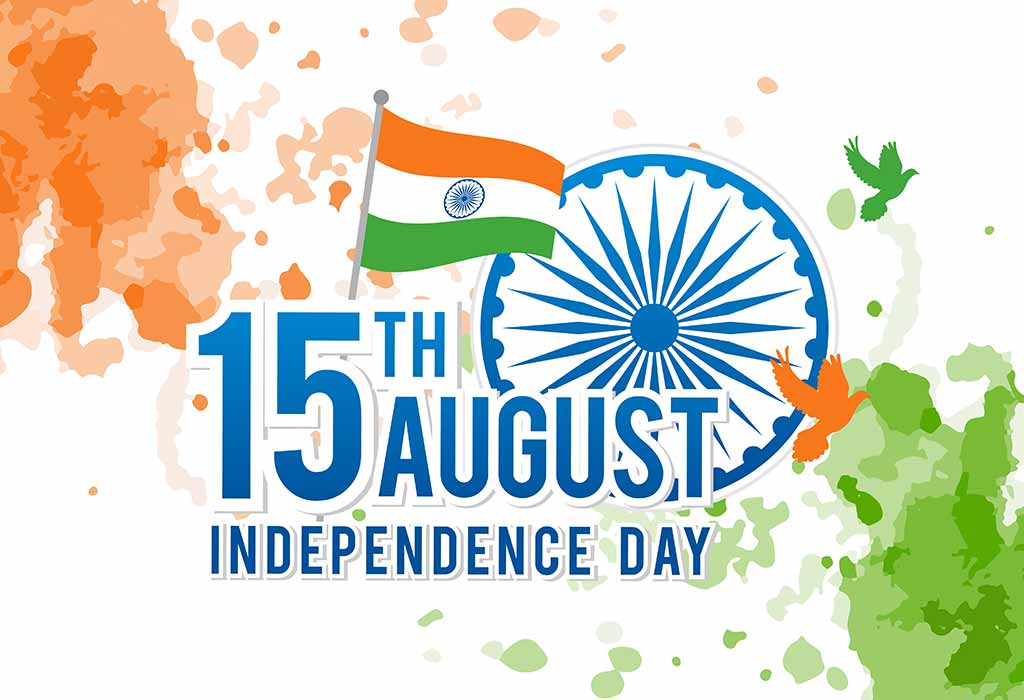 Indian Independence Day, or 15th August, commemorates the historic day when India got its freedom from British rule in 1947. India was a part of the British Empire for many centuries; only after a long and tough struggle did our country finally attain freedom. Each year, 15th August is celebrated with great splendour in our country. Flag-hoisting ceremonies are held in many places, and people sing the national anthem as a mark of their patriotism towards the country.
Messages and Wishes to Celebrate India's Independence Day
Here are some Independence Day wishes and messages which you can send to your friends and family:
My love for my country is boundless. All I desire for my nation is happiness. Let me be the first one to wish you a very Happy Independence Day!

To our brave soldiers and freedom fighters who are the heroes of the nation – they are the reason we are free today, and we will never forget their sacrifice. Happy Independence Day!

May your spirits soar with the Indian flag today! Happy Independence Day!

Let's salute our great country on its Independence Day! We are grateful for the freedom we have and are proud of the country we were born in. Jai Hind!

Our forefathers bought our freedom with their sacrifice and hard work. Now we must work equally hard to create a better country for generations that follow. Wishing you a Happy Independence Day!

Freedom doesn't see shapes or colours. We now need to work towards building a better future full of unity, love, and understanding. Here's to an amazing Independence Day!

It fills my heart with pride to see the colours of Independence Day spreading joy and happiness all around. May the glory of this day be with you forever.

May the Indian flag always fly high! Warm regards on the occasion of Independence Day.

Today let us take a moment to value our nation, and never forget the sacrifices of those who gave us freedom. Wishing you a Happy Independence Day!

Happy Independence Day to everyone. Let's salute this glorious country on its Independence Day!

I pledge that the sacrifice of our past heroes shall not be in vain. Wishing you a Happy Independence Day.

Let us think of what we can do for our country to make it a place of peace, happiness, and wealth. Here's wishing you and your loved ones a Happy Independence Day.

Again, it is time for us to show every other nation that we are great people from a great nation. And let's continue our fight towards the prosperity and betterment of our dear motherland. Have a wonderful Independence Day.

This nation deserves your loyalty, not only today but always. Have a Happy Independence Day.

Even though we are all different, there's one thing that unites us, and it's independence. We should celebrate it and never forget how difficult it was to obtain it. Enjoy this beautiful Independence Day!

One cannot live without freedom. We have earned the right to be prosperous and free, to call this nation our home. Happy Independence Day!

Independence Day is a lovely opportunity to remind ourselves how hard we have worked for our freedom and made our dreams a reality. Cheers to another year of independence!

We have shown courage, let go of our fears, and fought for our independence. So let us show the whole world how proud we are to be free! Happy Independence Day!

Being independent means being able to change the world. I am proud to say that my independence allows me to make positive changes each and every day. Cheers to our independent India!

May this spirit of freedom help us achieve success and glory in life. Happy Independence Day 2023!

On this Independence Day, let's take a moment to appreciate the diversity that makes our country unique and embrace the unity that binds us together as one nation. Happy Independence Day!

May the flame of patriotism burn brightly in our hearts, inspiring us to work tirelessly for the progress and prosperity of our beloved country. Wishing you a joyous Independence Day!

As we celebrate this day of freedom, let's also remember to be responsible citizens, contributing positively to society and making India a better place for all. Happy Independence Day!

Today, let's express gratitude to all the unsung heroes who strive daily to uplift our nation, from teachers shaping young minds to healthcare workers saving lives. Happy Independence Day to every dedicated soul!

As we cherish the independence won through countless struggles, let's vow to uphold the values of justice, equality, and compassion, ensuring a brighter future for generations to come. Happy Independence Day!
Short Independence Day Quotes and Sayings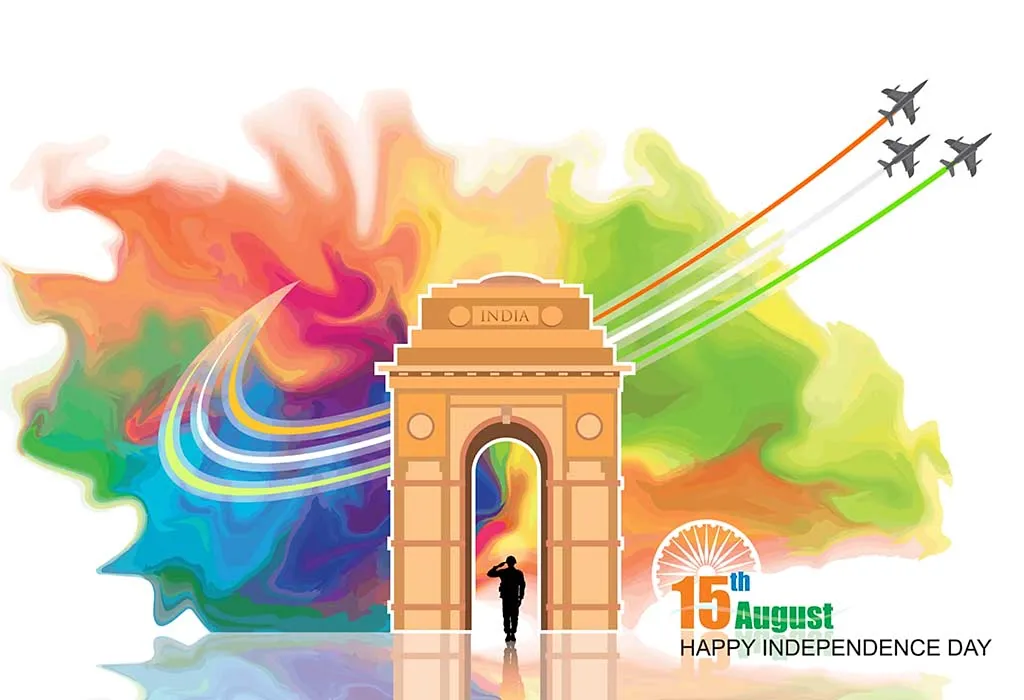 Here are some of the best Independence Day quotes ever said about freedom—some rebellious, some encouraging, some poignant—to get you thinking.
"Freedom is never dear at any price. It is the breath of life. What would a man not pay for living?" – Mahatma Gandhi.

"The greatest gifts you can give your children are the roots of responsibility and the wings of independence." – Denis Waitley

"Democracy and socialism are means to an end, not the end itself." – Jawaharlal Nehru

"If liberty means anything at all, it means the right to tell people what they do not want to hear." – George Orwell

"Those who deny freedom to others deserve it not for themselves." – Abraham Lincoln

"Let freedom reign. The sun never set on so glorious a human achievement. " – Nelson Mandela

"The preservation of freedom is not the task of soldiers alone. The whole nation has to be strong." – Lal Bahadur Shastri

"You can't separate peace from freedom because no one can be at peace unless he has his freedom." – Malcolm X

"This is the fight for freedom, freedom from yesterday, for tomorrow!" – Mangal Pandey

"Freedom lies in being bold." – Robert Frost

"Freedom is the sure possession of those alone who have the courage to defend it." – Pericles

"So long as you do not achieve social liberty, whatever freedom is provided by the law is of no avail to you." – Bhimrao Ramji Ambedkar

"We gain freedom when we have paid the full price." – Rabindranath Tagore

"Freedom is nothing but a chance to be better." – Albert Camus

"We want deeper sincerity of motive, a greater courage in speech, and earnestness in action." – Sarojini Naidu

"We have believed, and we do believe now that freedom is indivisible, that peace is indivisible, that economic prosperity is indivisible." – Indira Gandhi

"Long years ago, we made a tryst with destiny, and now the time comes when we shall redeem our pledge… At the stroke of the midnight hour, when the world sleeps, India will awake to life and freedom." – Jawaharlal Nehru

"Freedom is not worth having if it does not include the freedom to make mistakes." – Mahatma Gandhi

"From every mountainside, let freedom ring." – Samuel F. Smith

"The only way to deal with an unfree world is to become so absolutely free that your very existence is an act of rebellion." – Albert Camus

"It is easy to kill individuals, but you cannot kill the ideas. Great empires crumbled, while the ideas survived." – Bhagat Singh

"The true essence of freedom lies in the pursuit of truth and justice for all." – Anonymous

"Freedom is the cornerstone of human dignity and progress." – Unknown

"Let us cherish and protect the freedom that countless generations have fought for." – Anonymous

"May the flame of freedom burn bright in every heart and illuminate the path to a better tomorrow." – Unknown
Independence Day is a very important day for India. To express the depth of this patriotic sentiment, send these messages, wishes, and quotes to your loved ones to celebrate this special day as a proud Indian!
Also Read:
Independence Day Activities for Children
Independence Day Speech for Kids
Indian Independence Day Facts for Children