8 Effective Tips to Stay Healthy This Diwali
In this Article
Diwali, the festival of lights, is also synonymous with fun, family, and FOOD. When you meet your friends and relatives on a festival, you know there will be loads of laughter and lots of oily food while reminiscing the good ol' days of your past. You have a gala time together, but a few days after Diwali, when the air of festivity subsides and you are back to your normal routine, you look into the mirror and realise the amount of weight you gained by merely chatting and binge-eating (unconsciously, of course!).
Diwali is a time of celebration, and no matter how hard you try to NOT eat delicious sweets and fried snacks, a few words of persuasion from your friends & relatives is all you need to give in to the temptation. You eat one sweet, your hand reaches for another, and before you know it there is no stopping. But don't let a few sweets, chaklis and matharis ruin your diet plan. It is not to say that you don't indulge in sweets at all, remember to eat MINDFULLY. Furthermore, we have some tips that will help you 'eat healthy and stay healthy' during the happy days of Diwali.
Useful Tips to Stay Healthy This Diwali
We love eating Diwali snacks and sweets, but a handful of these can ruin your diet plan and increase your weight. You don't want that, right? So, this Diwali, try these 8 practical tips and stay fit and healthy.
1. Make Sweets at Home
Avoid buying sweets from the market during Diwali because you can never trust the ingredients that are used to make those desserts, particularly during a festival. To stay healthy during Diwali, make healthy and eat healthy. Homemade is healthy and you can always trust what you make. When you make sweets, of course, you will use sugar, refined flour, and ghee or oil, however, use these in limited quantities. If you like, you can make sugar-free sweets, but do keep a separate batch of authentic desserts for your friends and relatives.
2. Eat in Smaller Plates
Grab a small plate when you plan to eat Diwali snacks, this way, you will take what you REALLY want to eat and in fewer amounts, which will prevent you from adding extra calories to your diet. Also, try not to take the second helping. You can eat everything you want but do not cross the line of your junk food limit. Keep in mind that eating in a small plate does not mean you are stingy or picky, you are only mindful.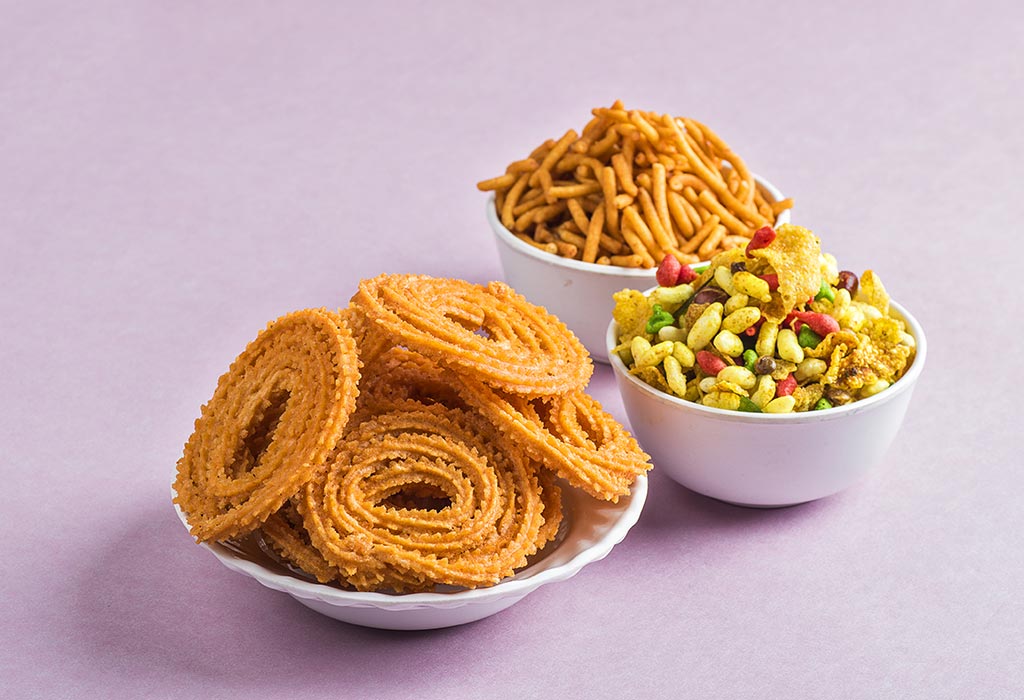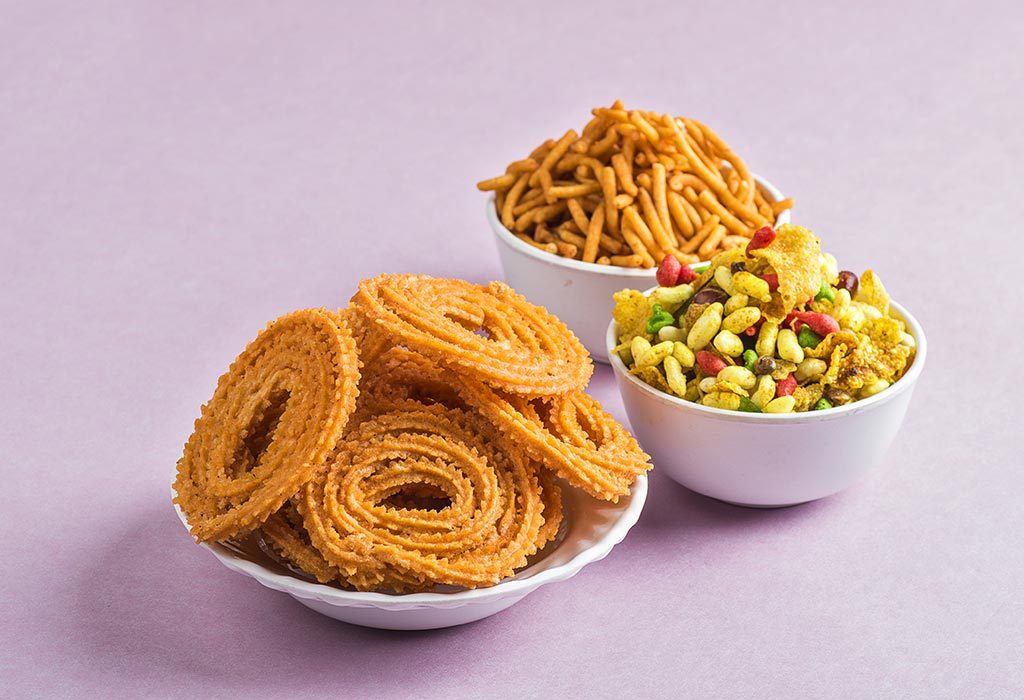 3. Do Not Skip Meals
When it is the season of festivities, your eating schedule goes for a toss as there are tempting snacks all around, which you gobble without thinking and your mealtimes get postponed. Similar is the case when you have to attend a Diwali party; you skip your meals and stay hungry to save up for delicious treats but that only makes you eat more (that too calorie-rich foods). Not eating on time is the major crux of the problem, but not something that you cannot control. Avoid skipping your meals if you want to stay in shape. When you eat your meals on time, your stomach will be full and your brain will signal you to not eat more.
4. Make Time to Exercise
We know it will be hard for you to find time to sneak into your room and exercise when everyone in your house is bubbling with energy and binge-eating while you cater to their demands, but it is something you should not compromise on for your own GOOD. Try to wake up early and squeeze in a quick workout or a 30-minute walk. You can also do a high-intensity workout for 20 minutes and burn off those extra calories (and guilt).
5. Stay Hydrated
Do you want to know how to stay healthy during Diwali? Simple – drink water! Drinking 10-12 glasses of water daily (yes, during the five days of Diwali, too, without missing) can help flush out toxins from your body and prevent overeating. If you forget to drink water, maybe an attractive-looking bottle will motivate you. Sip, sip, and sip some more to shed off those extra calories and to stay fit.
6. Eat and Offer Healthier Alternatives to Traditional Foods
Diwali calls for traditional snacks and sweets, but this Diwali, go unconventional. Instead of eating and offering sweets laden with ghee and sugar, offer delicious and crunchy dry fruits and nuts. You can offer cashews, pistachios, walnuts, almonds, raisins, figs, etc. These are healthier and tastier alternatives to oily snacks and sweets. You will be tempted to eat these too, and you CAN! Take a handful, but don't make it twice or more, as it could trouble your stomach and skin.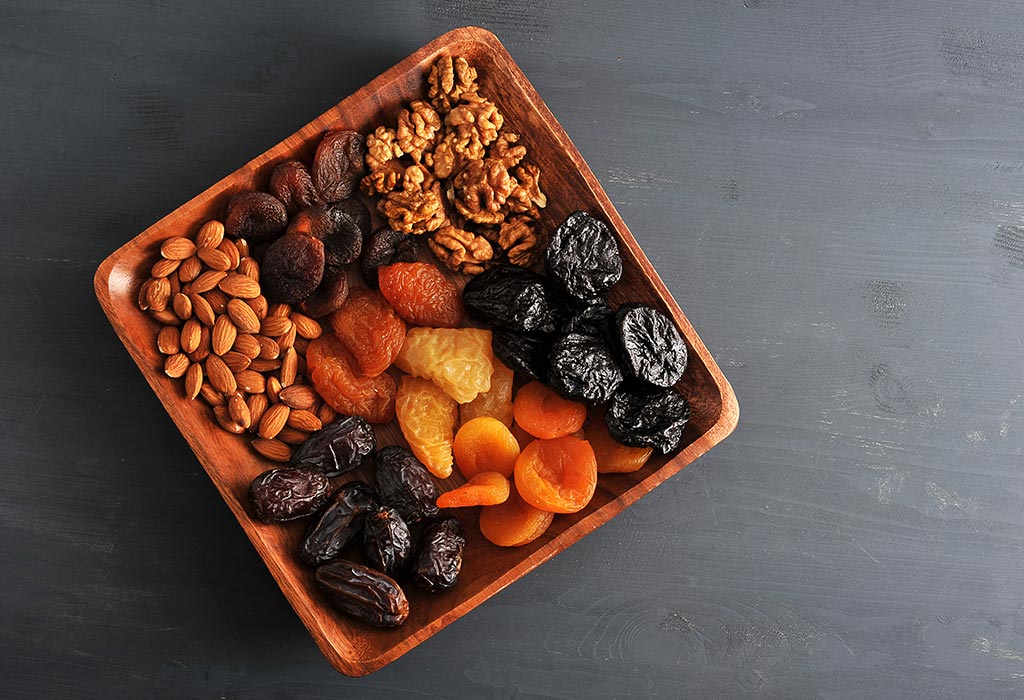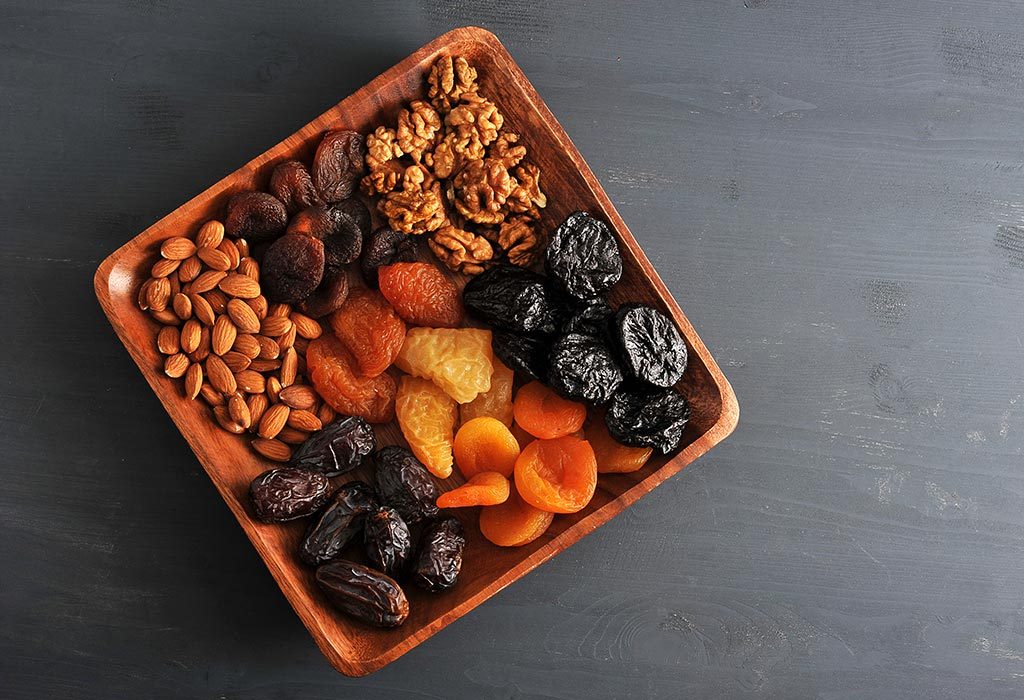 7. Relish Your Treats
One of the easiest ways to stay fit during Diwali is by eating slowly and savouring the taste of the food you eat. We know Diwali comes once a year, and the mouth-watering sweets and snacks made during Diwali hold a special place in your heart, but that should not be your reasons to forget a year's worth of your efforts to get where you are today. Eat Diwali delicacies, but eat them slowly and relish the taste. Another way to cut down your calorie intake during Diwali is by drinking water before eating, it will make you full for longer and prevent you from overeating.
8. Say 'NO' to Aerated Beverages and Alcohol
Diwali is a time of parties and parties means delicious food, aerated drinks, and alcohol. But do not let these parties deter you from staying fit during Diwali. Your friends may urge you to drink a pint or two of beer, but this is where your willpower will be tested. Deny them politely, and if you drink then make sure you eat something before. Aerated beverages contain sugar, so refrain from drinking those, too. Quench your thirst with water or a glass of fresh juice and stay HEALTHY.
Diwali brings families and relatives closer, and food is a means that helps you connect where you left off last year, but don't let those Diwali snacks and sweets become your weakest links when you have worked so hard to get the shape you always desired. Don't deprive yourself of anything, eat your favourite foods, but eat in smaller portions. Furthermore, try these tips mentioned above to stay healthy and fit during Diwali.
Also Read:
Fun-Filled & Enthusiastic Diwali Activities and Games for Kids
DIY Diwali Craft Ideas for Children
Trending Styles to Dress Up Your Kid This Diwali
Amazing Facts About Diwali for Kids