The Complete Vaccination Guide For Your Six Month Old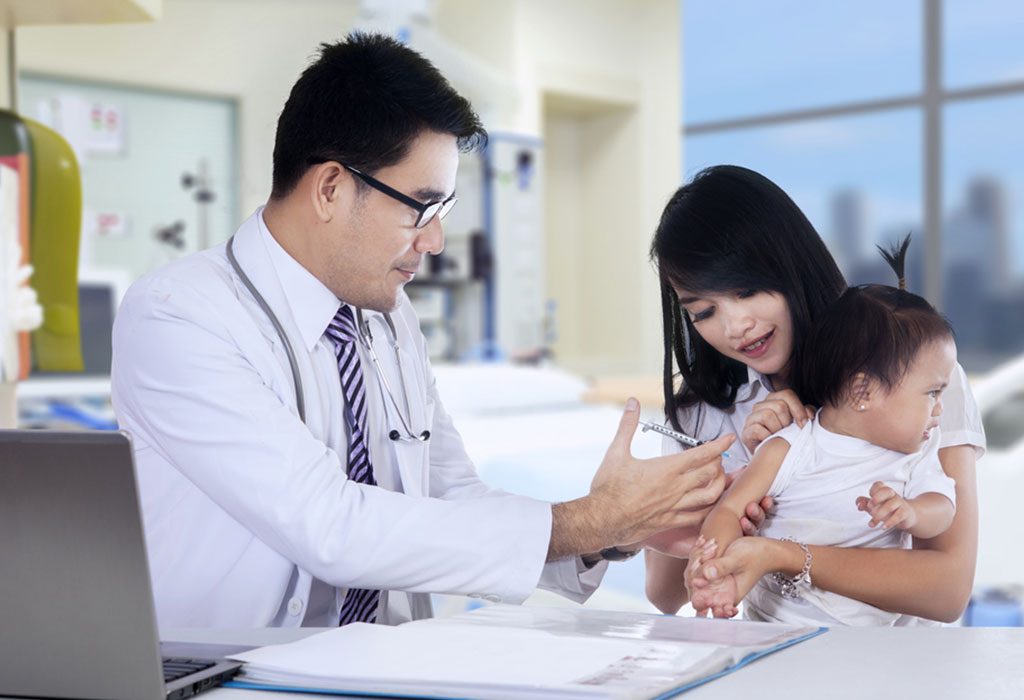 Unbelievable as it seems that your baby is already six months old, it is true! Babies grow up really fast and they are learning new things every day. To keep them healthy and protected, it is important to maintain their vaccination schedule. So what are the vaccines he needs to go in for at this age?
By now, your baby has already had a number of shots. Every subsequent shot increases his protection against a particular disease. Therefore, in order for his immunity to be thoroughly built, it is critical to maintain the entire schedule.
Check out the list of Vaccines your Baby is due to take at the Age of Six Months:
1. DTaP
This is the next dose against diphtheria, tetanus and pertussis – all common but dangerous ailments of childhood. Your baby has already experienced this shot before and will be due for the next one between 15 and 18 months.
2. Hepatitis B
The next dose of this vaccine strengthens your baby's immunity against this liver condition that can otherwise have severe consequences. This is the third and last dosage of this vaccine.
3. PCV
If you have opted for the pneumococcal conjugate vaccine, you should definitely adhere to the remaining schedule. This is an expensive vaccine and often prescribed as an optional one by paediatricians. It is an excellent defence against pneumonia and meningitis. The next shot will be scheduled between 12 and 15 months.
4. Hib
The shot against Haemophilus Influenzae Type B keeps your darling safe from the symptoms of this severe ailment that can otherwise bring on meningitis and pneumonia! The subsequent dosage of this vaccine will be between 12 and 15 months. This is the third and last dosage of this vaccine.
5. Polio
This is the scheduled dosage of the polio vaccine which keeps the debilitating limb paralysis at bay. Your baby will be due for the next dose between 4 and 6 years of age.
6. Rotavirus
This is your baby's defence rotavirus that can cause diarrhea vomiting and severe dehydration. It is a crucial vaccine for your baby as diarrhea is a common problem at this age. This is the third and last dosage of this vaccine.
7. Influenza/Flu
This is an annual vaccine recommended for babies 6 months and older. This helps protect against seasonal flu and H1N1 or swine flu.
Six months of age is a crucial juncture for your baby. He has crossed many milestones of development and is only developing further every moment! Help him along in his journey by keeping him safe – and regular shots are an excellent way of ensuring that!