Mother's Day 2022 – 30 Best Puns to Share With Your Mom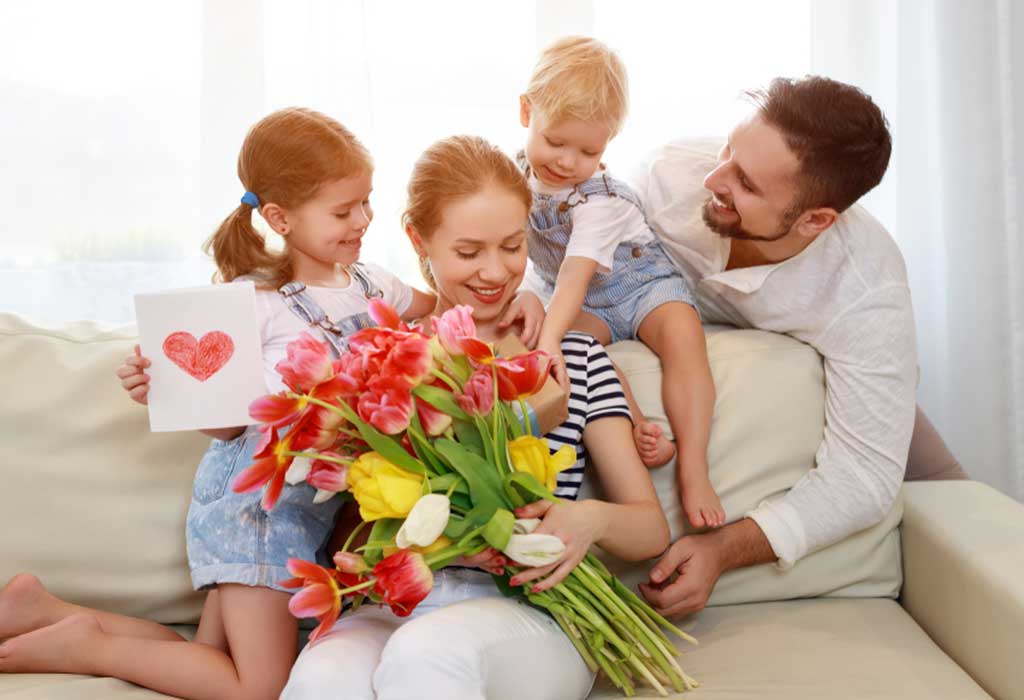 In this Article
A mother is the heartbeat of every family. She is a force of Nature; she births, raises, nurtures, supports and loves her kids through thick and thin. She grounds them, brings them together, and subtly (or not so) helps them when life really happens! If there is anyone one can go back to, it is their mother. Even if she is a disciplinarian, she is the close confidant her child needs no matter how old he is. Motherhood, therefore, needs to be celebrated every single day. The occasion of Mother's Day can serve as a time for those living away from their mothers to connect with them. This Mother's Day, brighten your mom's day with some heart-melting and laughter-evoking memories of you with her, and let her know how you feel about her through these funny and cute Mother's Day puns!
Funny Mother's Day Puns
A mother is your first friend, your best friend, your forever friend. Share these puns as text messages or include them in your speech as you raise a toast this Mother's Day to celebrate your mom!
Mom, today we're at your service. We've fetched all the snacks and cha-mom-ile tea your heart desires!
Mom, you are the best! I love being your avo-kiddo.
Mummy, if I ever missed an opportunity to tell you that I love you and am thankful for you, I promise it was just a mom-entary lapse.
Time and again, you prove that you're a soup-er mom!
Sometimes, I still hear your voice in my head telling me to do the right thing. I call it my inner mom-ologue!
What do you call the best mother in the world? MaxiMOM!
I just wanted to let you know you did a grape job raisin me.
When it comes to parental support and love, I really hit the "mother lode" with you.
Mother, I'm proud to be y'orchid.
Mom, you're sew amazing!
Let's celebrate this mom-mentous occasion with all the things you love and care about.
You've taught me some amazing lessons over the years. I just hope I can absorb them all. Is os-mom-sis a thing?
Mamma, all my favourite moments are actually mom-ents, because you were in them!
Mummy, I want to get the maxi-mom time with you today and every day!
Mother's Day should be more than just a mom-entary celebration. Mom, you deserve to be recognised and appreciated every day!
Mom, I doughnut know what I would do without you.
You're a koala-ty mom!
Computers are so smart because they listen to their motherboards. Thanks for always giving me the best advice!
Happy Mother's Day to the Lorelai to my Rory. Where you lead, I will follow.
Thanks for all the mom-umental work you did to raise me!
Happy Mother's Day to the woman who provided me womb and board all those years ago.
I will maintain the mom-entum and keep the celebration of you rolling, today and always!
Mom, you always have the best ideas. You're a real mother of invention!
Mother, you played a mom-umental role in my life, and for that, I thank you!
You must be mom-nicient. Somehow, you always know how I'm feeling and what I'm thinking.
Today, we take a mom-ent to celebrate you!
You brought me into this world, and look at us now. Pinkies up with my bes-tea!
Happy Mother's Day! Thanks for pudding up with me. You're the best!
Happy Mother's Day to the one who's responsible for so many of my best memories. I like to call them mom-entos!
Hi, mom! We've whisked you an egg-cellent Mother's Day breakfast and planned several mom-ents you will always cherish! In short, we've planned for you to have a real mother of Mother's Day!
Wish your mom a Happy Mother's Day with these cute Mother's Day puns. Whether you have a grand celebration or not, they are sure to put a smile on her face, and she will remember your sweet little gesture for years to come!
Also Read:
The Story behind Mother's Day
Amazing Facts We Bet You Didn't Know About Mother's Day Celebrations!
Lovely Mother's Day Quotes & Wishes To Make Your Mom Feel Special