Amazing Valentine's Day Gift Ideas for Your Daughter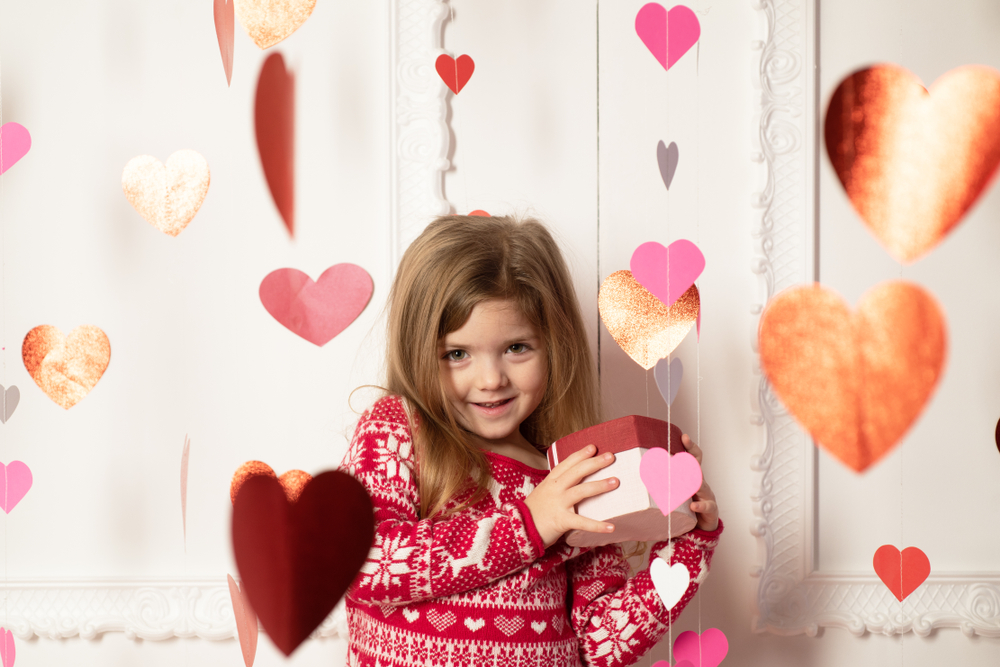 Valentine's Day is one of the most awaited days of the year, as it is a day to share your feelings with your loved ones. If you are planning to make this Valentine's Day special for your little girl, and want to gift her something other than a pack of candy, you've come to the right place! Here, we have some amazing ideas for Valentine's Day gifts for young daughters that will surprise your little one, and make the day memorable!
Beautiful Gifts That Will Make Your Daughter's Valentine's Day Special
These gift ideas for Valentine's Day are very easy to implement. Some of these can be arranged for at the last moment, too!
1. Colouring Books
Surprise your toddler with a wonderful colouring book that celebrates your loving relationship with her. If you search a little deeper, you'll find books with parent-daughter themes. But, if you can't find that, go for something that will brighten her up or inspire her instantly.
2. Storybooks
Gifting a book can never go out of fashion! Get a little sneaky, ask your daughter's BFF some questions to know if there's a new book she has been waiting for, or if there's one she's been saving for to strike off another name on her 'To Read This Year" list! Don't worry if you don't get any information despite walking a mile in Sherlock Holmes' shoes – go for a motivational book that reassures her about how wonderful she is, and inspires her every time she needs a little uplifting. A book is a meaningful Valentine's Day gift for your daughter!
3. Stuffed Cushions
Colourful stuffed cushions also make for fantastic gifts for daughters. Get one that you know will make your little one's day, be it a glittery, sequined cushion, or a customised one with a family picture from the last vacation you all had together. This Valentine's Day gift will melt her heart every time she cuddles it!
4. Handmade Cards
If DIY crafts are your thing, you must make your darling daughter a handmade card! Get materials from the local crafts store, or recycle objects lying in the house to create a stunning card for your little princess. Need some ideas? Try one of these – Disney characters, space adventure, superheroes, cars, nature, animals, or emoji cards. There's no dearth of ideas for a special handmade Valentine's Day gift for your young daughter.
5. Quilts
Quilts are cosy and useful, and will always keep reminding your little girl of how much you love her. Whether you get crafty and sew one, or you choose to buy it, it will make for a perfect gift for your daughter. Choose colours she loves, or get a limited-edition quilt and add a little personalised touch to it. This Valentine's Day gift will steal your baby's heart!
6. Trinkets
Imagine your daughter's happiness when she finds a small, reusable jar full of colourful trinkets she can wear every day! This simple and effective idea is a perfect Valentine's gift for 4 to 6-year-old daughters. If your little girl is into fashion and loves to experiment with her looks, this will be the coolest gift ever! All you need to do is to get a reusable jar or a cup with a lid, fill it with shiny paper, and place the trinkets neatly in it. You can also add some candy if there's room, and stick on a little handwritten note that says, "For my little Valentine". How cute is that!
7. Jewellery
Gifting jewellery is one of the most popular ideas among parents with older daughters. You can make a budget, so that you can buy a delicate little piece of jewellery, such as a pendant, a necklace, a ring, or a bracelet. The idea is to gift your daughter something she can use even after she grows up.
8. Jewellery Box
Jewellery lovers will not just appreciate this Valentine's Day gift idea – they will definitely love it! If your daughter has a lot of jewellery or trinkets, a jewellery box is just what she needs! Handcrafted jewellery boxes have been popular and trendy for quite some time. Either make one if you have the time or buy the one she has always wanted!
9. Memory Magnets
These fridge magnets are perfect for keepsakes and gifting. Look through your photo albums, shortlist a few memorable pictures, print them out, and then glue them on magnets! If you are known for being a craftsperson, you can make handmade memory magnets out of clay, cardboard, etc.
10. Hand Music Box
Music and love make the world go round. You cannot miss them when you are celebrating Valentine's Day with your daughter. A hand music box or a hand crank music box is a cute little way to add some magic to your little girl's life. Choose a melody that will rekindle loving memories and your love for her every time she opens it.
We hope you've found the perfect Valentine gift for your daughter from these ideas. Do not forget to give her one more special gift – your time! After all, it's you who will make important memories with your daughter, not the gift alone!