Best Valentine's Day Gifts for Mom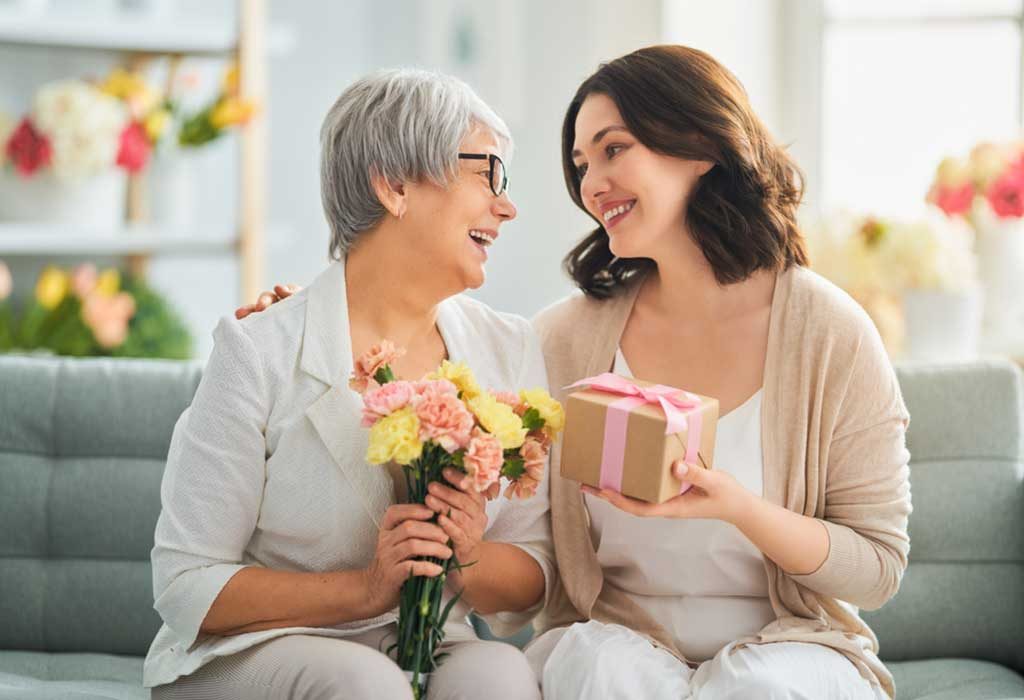 In this Article
Valentine's Day is believed to be reserved for couples, but there are other special people in your lives, such as your mom and dad, who have been your Valentine since day one, and deserve your love and appreciation. Your mum has taken care of you since the day you were born, just like you have done for your little one!
Valentine's Day is upon us, and it would be the perfect day to do something special for your mum and gift her something memorable (even when she says she doesn't want anything!). Now, if you need help buying an awesome gift for your mom, take a pick from our Valentine's Day gift ideas for moms.
20 Best Valentine's Day Gift for Moms
Our gift suggestions include a wide range of options, right from classic gifts, to sentimental gifts, to quirky or personalised gifts. And, when you're done looking at these gifts, go through our elaborate list of Valentine's Day gifts for dads. Yes, he deserves something special, too!
1. Scented Candles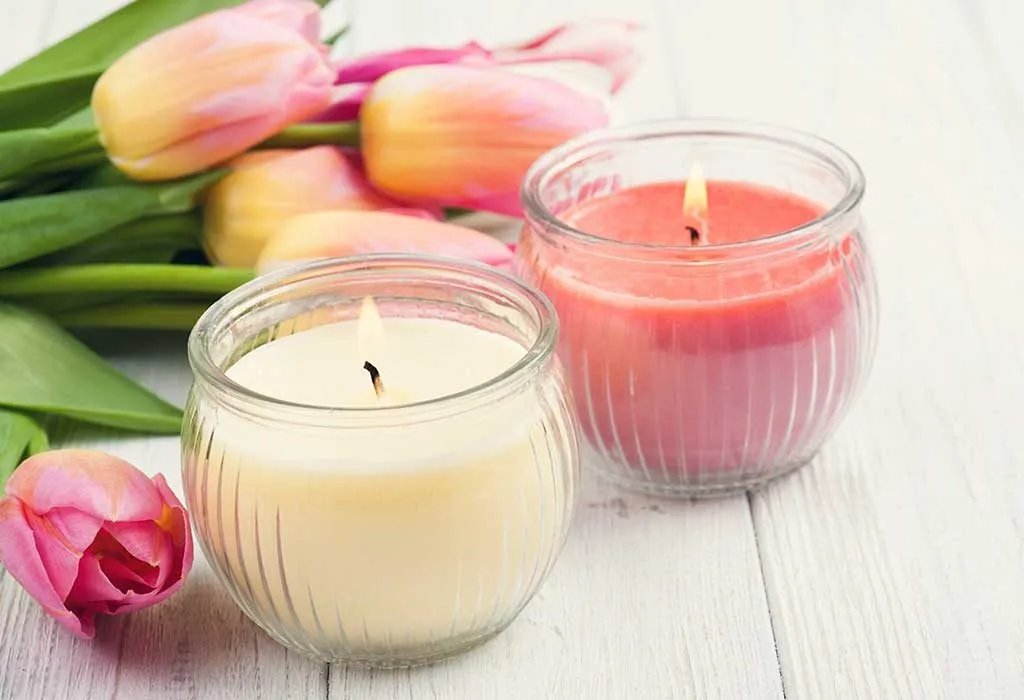 Scented candles go beyond being self-care gifts to yourself – you should consider them as viable gifts for your mom! Remember the day when she walked into your room and was mesmerised by the fragrance of that blueberry candle? Take the hint! Use your sneaky ways to find out which scent she would love, and you will have the perfect new-age gift for your mom. You can even get her a personalised candle set with a special message written on it!
2. Bracelets
A handmade card would make for a great personalised gift, but do you know what would be better? A personalised bracelet! It's the best way to let your mom know how much you love her. Get this special bracelet made ahead of time—you can have a special message or an inside joke engraved on it. When choosing the metal, think silver, gold, or rose gold!
3. Dinnerware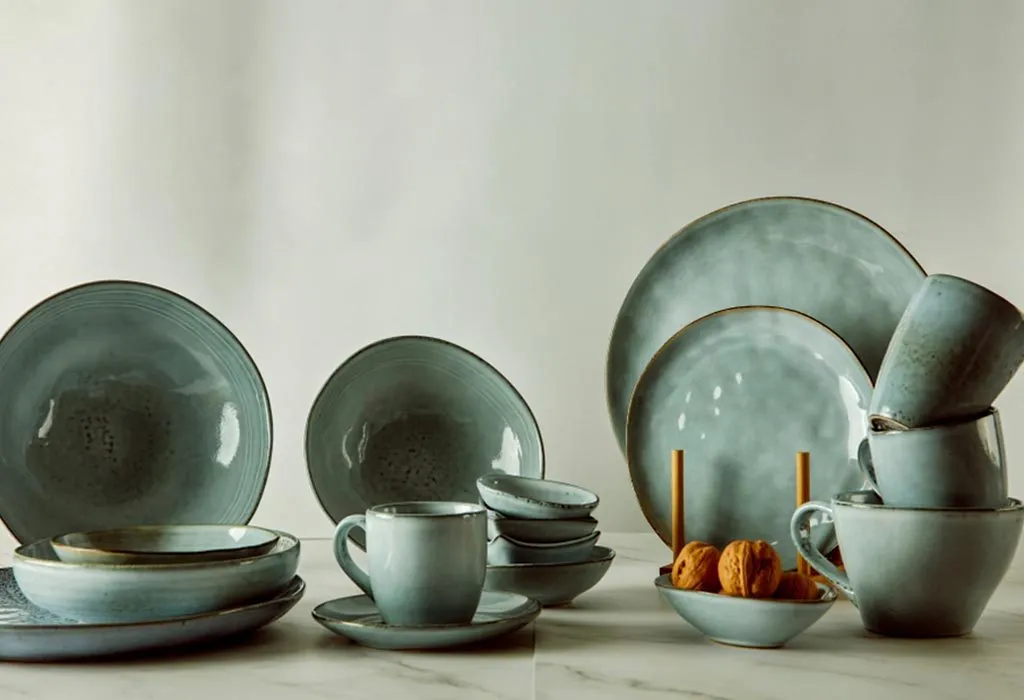 Dinnerware is a fail-proof gift option, because moms love them! There are many durable options in dinnerware sets, available in eye-pleasing colours, with elegant designs on them. From bone china and porcelain, to stoneware and earthenware, there are enough choices to choose from. Select one considering your mom's taste and style. If she loves organising parties or get-togethers and playing hostus mostus, this is the perfect gift for her, as it will add more colour and class to her already impeccable kitchen!
4. Plants and Gardening Tools
If your mom is always looking to add variety to her beautiful garden, get her a plant. Explore your options: you can choose from seasonal plants, flowering plants, or ornamental plants. You can also buy air-purifying plants. To make the gift even more thoughtful, add to it that gardening tool that your mom has been wanting for a while! Her garden will secretly whisper thank you to you!
5. A Watch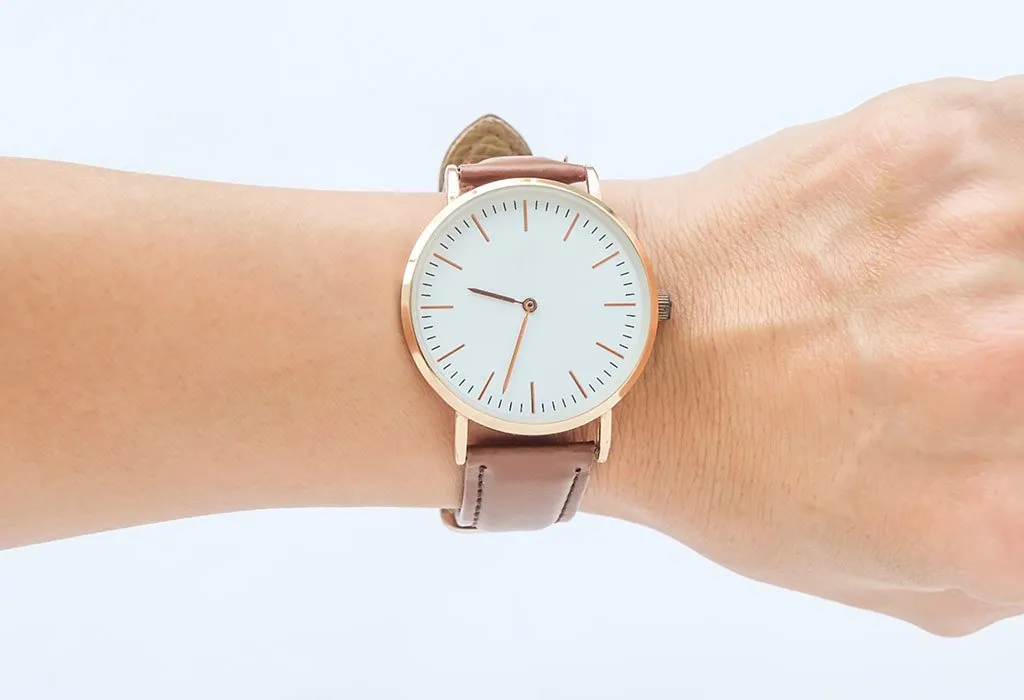 This is a gift that never goes out of style! This Valentine's Day, buy your mother a classic leather-strapped watch, or one with a gold or silver metal strap (yep, moms love them!). So what if she already owns one? She should have fashionable options, right? If your mother is experimental or tech-savvy, you could even buy her a rose gold watch or a smartwatch. They are trending among both young and old!
6. A Handbag
Handbags are second on our list of safe gifts for moms. (We have included the first one as well, further down!). If you're not sure that your mom will like receiving plants, scented candles, or dinnerware, then a designer leather handbag is sure to charm her. Buy one that will look great with just about every outfit she owns. She will be so proud to see that you have good taste, just like her!
7. Yoga Accessories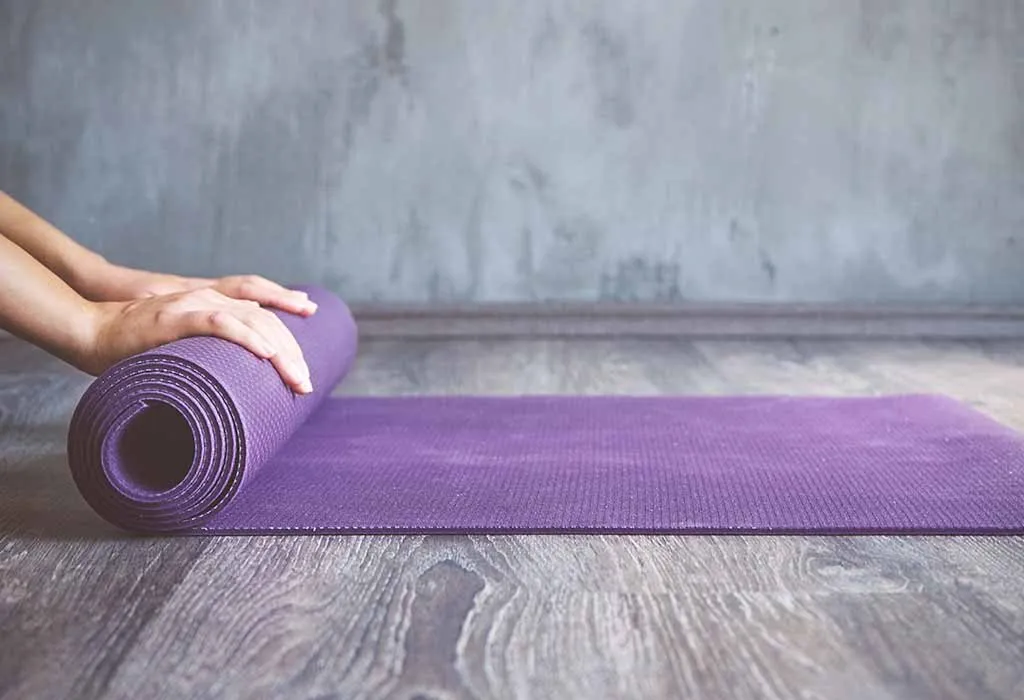 If your mother is into fitness, and practices yoga or any other form of exercises daily, you have the perfect Valentine's Day gift for her! Yoga pants, a yoga mat, a yoga halter top, fitness balls, and so much more — there are plenty of gift options for your fitness-loving mom!
8. Books
If your mom is an avid reader, she will love nothing more than having an endless supply of books to read. Get her a monthly or yearly subscription of books or magazines, so that she is never short of anything interesting to read (the thought is dreadful!). You can even get her an e-reader—it's another way to ensure that she can buy books of her choice from the comfort of home.
9. A Customised Necklace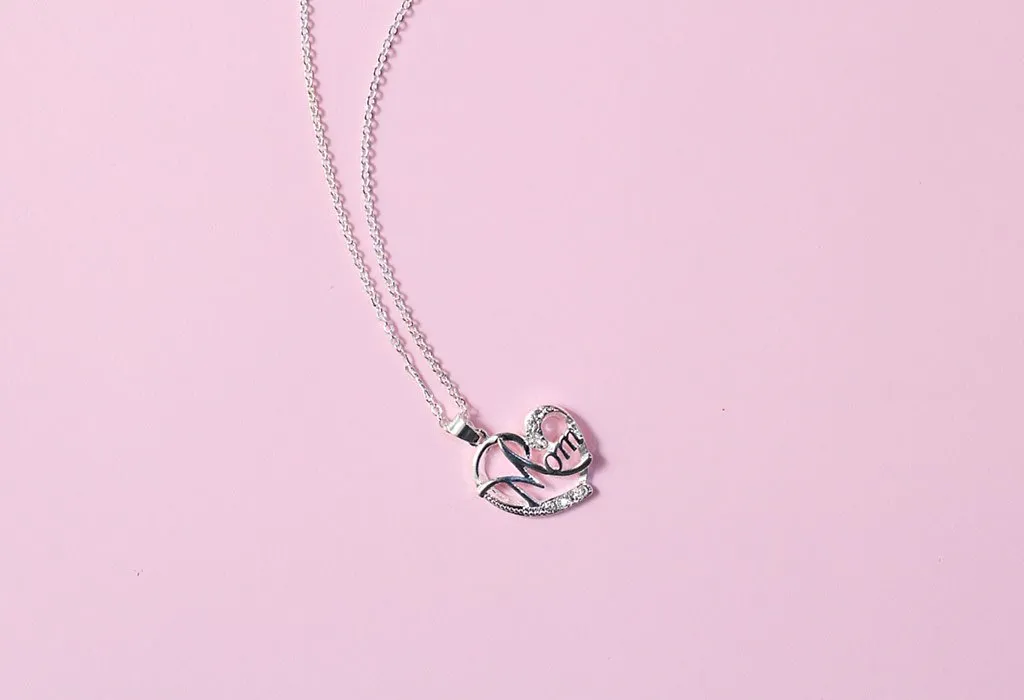 Your dear mother will be all hearts on receiving a custom-made necklace! You can get important dates of her life, or a special message, engraved on it. You'll score extra points for your thoughtfulness, and get to say, "Mom loves me more than she loves you" to your sibling later!
10. A Pair of Comfortable Sneakers
For the mom who can't keep still, a pair of comfortable sneakers is the best gift ever! Accept it or not, your mother is getting older, and she needs something comfy when she has busy days on her feet, which is almost daily because she doesn't like sitting idle (and has the energy and will of a 23-year-old woman!). A good pair of sneakers will serve her well for her morning walks or those quick outdoor errands.
11. A Skincare Kit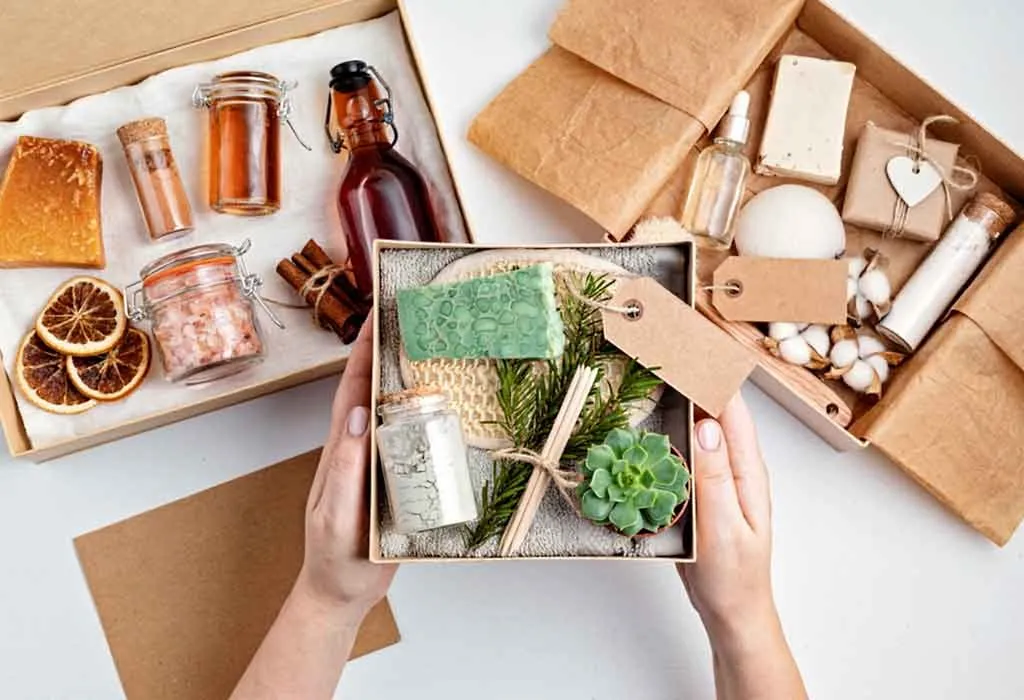 Pamper your mother with skincare and self-care treats that she normally wouldn't buy for herself. Get your mom a handy skincare kit that includes moisturisers, lip and eye care cream or balm, face masks, a hydrating cleanser, a toner, face oil, a face massage roller, and more.
12. Assorted Tea Box
For the mother who needs her morning (and evening, and night!) cup of tea, this is a great gift! If your mom loves teas, and enjoys trying out different flavours and types of teas, an assorted box of tea bags would do the trick. Go ahead and find one in time for this Valentine's Day!
13. Coffee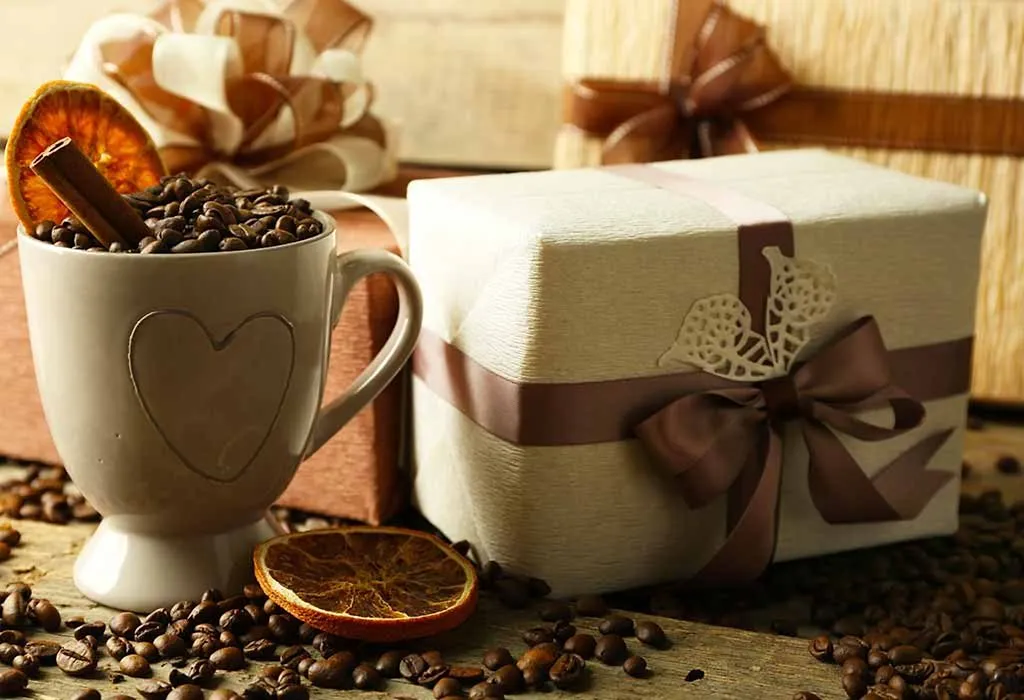 If, instead of tea, your mom's day begins with a steaming cup of coffee, add to her stock by gifting her her favourite brand of coffee, or a flavour that is innovative and delicious! Experiment with the brand of coffee, but if your mom has a go-to brand, gift her the new type as an additional gift, and not as a substitute of her usual. You don't want her to begin her day on an angry note.
14. Bathing Bars

You will find a wide range of handmade bathing bars in the market. From honey, oatmeal, and shea butter soap, to lavender and sandalwood soap, to essential oil and vegan soap—you name it, and someone will have thought about it and created it for you! You can also get customised soap made for your mom, with the ingredients and scents she likes. She will enjoy having a nice, relaxing bath with her new, luxurious soaps!
15. A Pair of Fuzzy Socks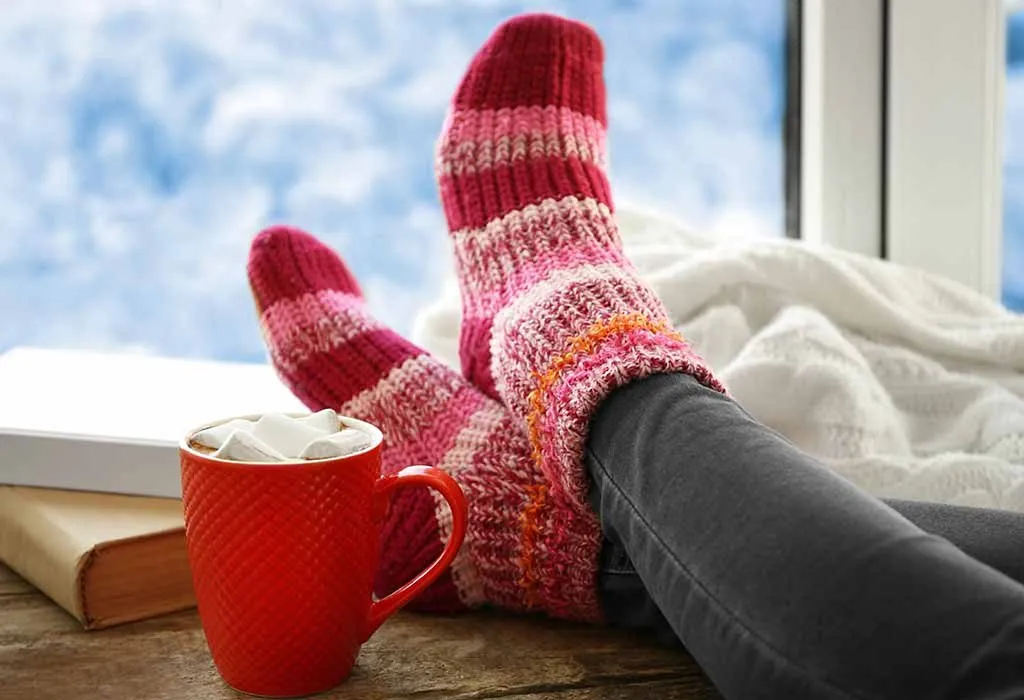 This is a gift that is so underrated, but so appreciated! Socks make for a wonderful gift, especially when they are cute, warm, and comfortable. If your mom lives in an area where it gets cold frequently, she will be more than happy to receive fuzzy socks as a Valentine's day gift.
16. Flowers
No, we didn't forget about the gift that tops the 'safe gift for moms' list! Flowers are always a safe option, and perfect for any occasion. The best part? They are readily available! Buy a bunch of roses, tulips, or white lilies. You can also get a bouquet made with a variety of flowers that your mother loves. Flowers also make for best last-minute gift ideas for those who tend to forget special days!
17. A Plush Blanket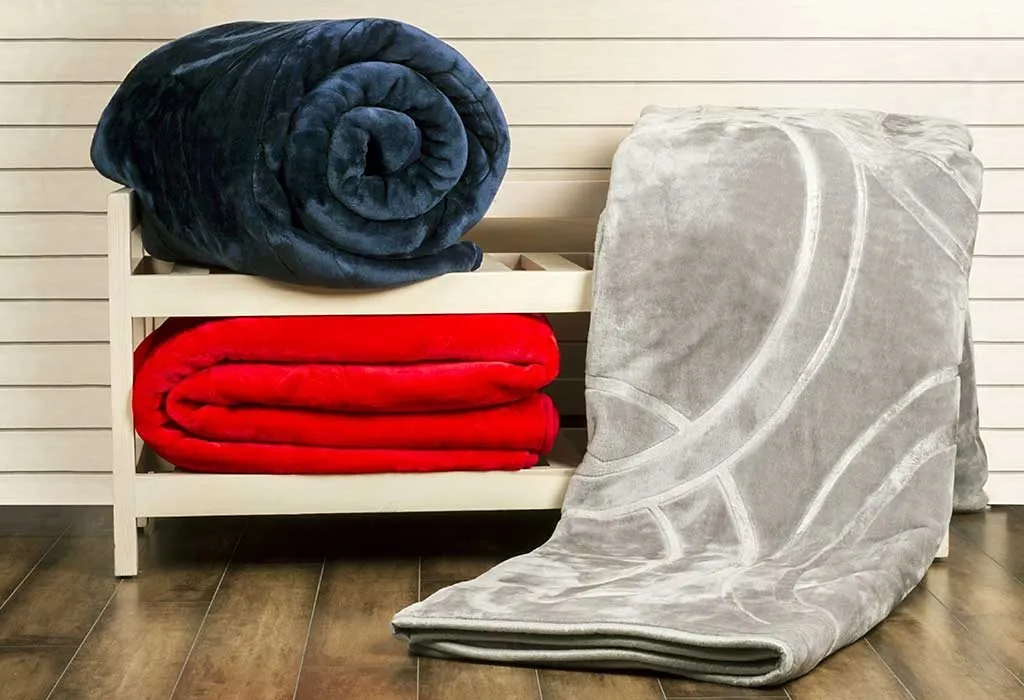 A plush blanket will keep your mother warm and cosy, and remind her of your warm love and affection for her (well, not that she needs reminding!). She can snuggle in it while resting or reading on a couch.
18. Baking Essentials
If your mom is fond of baking, she can always do with more baking supplies. You can get her cupcake tins, cupcake liners, baking trays, measuring tools, nozzles, and more. Find out what she doesn't own, and really wants! Or, if you want to surprise her, you can find something unique and interesting in bakeware that she'll enjoy using.
19. Homemade Cupcakes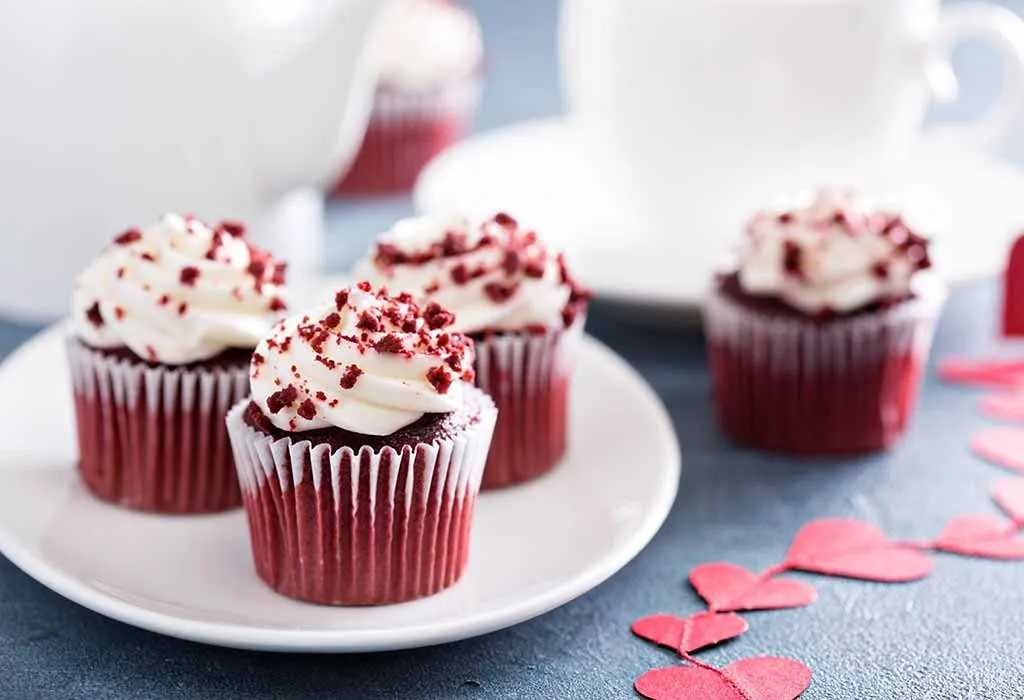 Remember the scrumptious cupcakes, brownies, and cakes that your mom used to bake for you when you were a kid (and still does, when you go over to her place!)? How about this: this time, you bake cupcakes, or her favourite baked dish, for her to surprise her! Let her see how great a cook you are; after all, you're your mother's child!
20. A Planner or Journal
We're now in February, with ten whole months still ahead of us – which means, you're allowed to gift a planner! Just like you love stationary gifts, your mother might love it, too. A journal or planner can help her organise her thoughts, goals, and lists by writing them down, and can inspire her to make her days simpler and less hectic.
There you go—these are some Valentine's day gift ideas for mom. You can consider one or more options from this list. Don't worry – whatever you pick for your mom, she will love it. The fact that you thought of her will matter to her above anything else!
DIY Valentines Day Craft Ideas for Kids
Easy Valentine's Day Games for Children
Amazing Valentine's Day Gift Ideas for Your Daughter