39 Best Teacher's Day Quotes, Wishes & Messages to Share With Your Child's Teacher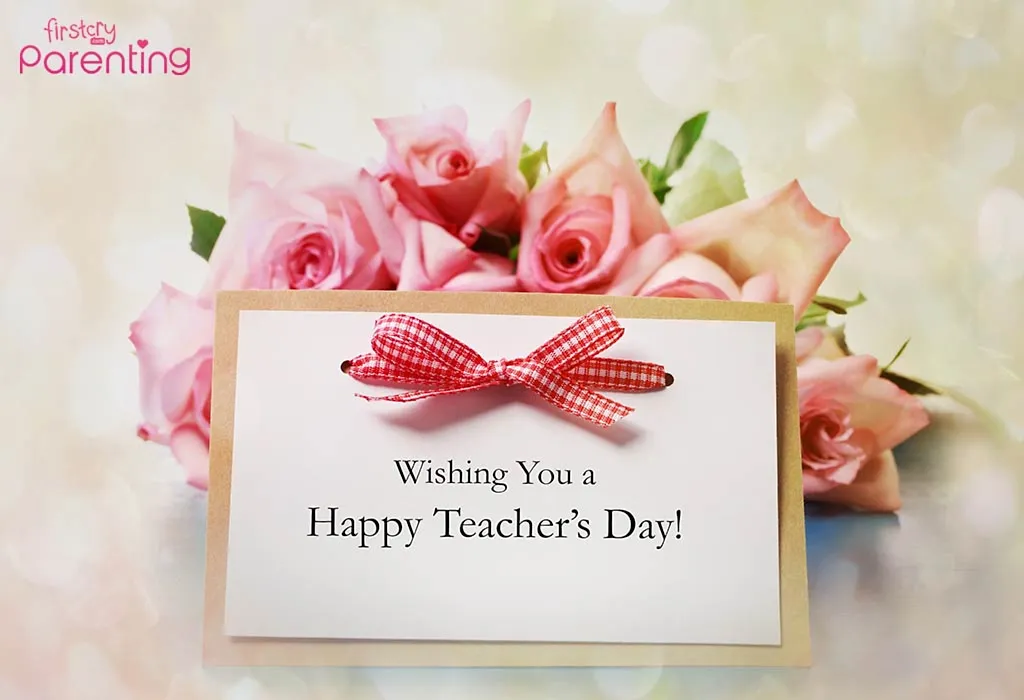 Teachers play a very important role in the life of a student. They shape a student's future and what they do for them can never be forgotten. Here are some very touching Teachers' Day quotes, wishes and messages for kids that they can use on their greeting cards.
Teachers' Day Quotes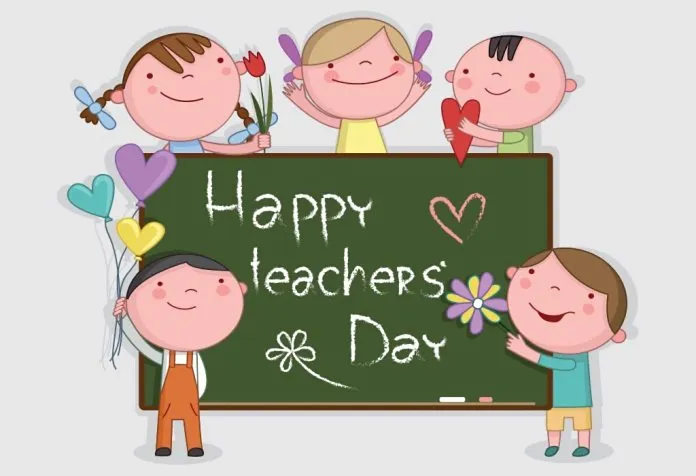 As we celebrate our teachers, let's take a look at some meaningful Teachers' Day quotes to show your mentors what an inspiring person they are and how they make a positive impact on your life.
"Technology is just a tool. In terms of getting the kids to work together and motivating them, the teacher is the most important." – Bill Gates
"It is the supreme art of the teacher to awaken joy in creative expression & knowledge." – Albert Einstein.
"I have always felt that the true textbook for the pupil is his teacher." – Mahatma Gandhi.
"Let us remember: One book, one pen, one child, and one teacher can change the world." – Malala Yousafzai.
"Teaching is a very noble profession that shapes the character, calibre, and future of an individual. If the people remember me as a good teacher that will be the biggest honour for me." – APJ Abdul Kalam.
"Education is the manifestation of perfection already in man." – Swami Vivekananda.
"The true teachers are those who help us think for ourselves." – Dr Sarvepalli Radhakrishnan.
"One good teacher in a lifetime may sometimes change a delinquent into a solid citizen." – Philip Wylie.
"The influence of teachers extends beyond the classroom, well into the future." – F. Sionil Jose.
"Teachers, I believe, are the most responsible and important members of society because their professional efforts affect the fate of the Earth." – Helen Caldicott.
"Good teachers know how to bring out the best in students." – Charles Kuralt
"A good teacher is like a candle – it consumes itself to light the way for others." – Mustafa Kemal Atatürk
"The whole art of teaching is only the art of awakening the natural curiosity of young minds for the purpose of satisfying it afterwards." – Anatole France
"The art of teaching is the art of assisting discovery." – Mark Van Doren
"The true teacher defends his pupils against his own personal influence. He inspires self-trust. He guides their eyes from himself to the spirit that quickens him. He will have no disciples." –Amos Bronson Alcott
"You are the bows from which your children as living arrows are sent forth." – Khalil Gibran
Teachers' Day Wishes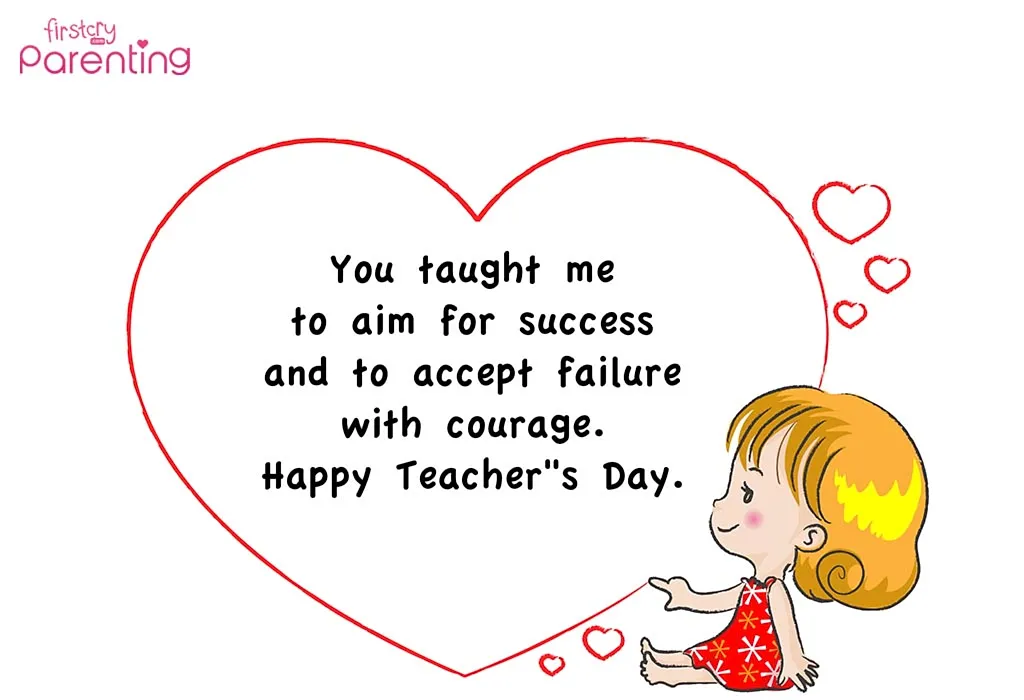 Here are some heartwarming messages that you can send to your teacher to thank and honour them on this day.
Dearest teacher, school is never boring only because of your presence, and you taught me how to learn. Happy Teachers' Day.
I am the best only because of your commitment and dedication. Thank you for helping me reach greater heights. Congratulations on this wonderful day, dear teacher.
You are a wonderful mentor and I can never thank you enough for that. I can never thank you enough for giving me all your love and attention. I wish you a very Happy Teachers' Day.
If knowledge is the light to freedom, then you are the guiding star that spreads this light. Only because of you, we abandoned our ignorance and took time to explore this amazing world of knowledge and mysteries. Happy Teachers' Day.
I wish Teachers' Day to the most wonderful teacher in the world! I wish you health and happiness, and a life filled with harmony and peace. We are very grateful for all the love and lessons you gave us.
Thank you, teacher, for being my inspiration and strength. Wish you a very Happy Teachers' Day.
You have worked diligently to transform and enlighten us with your knowledge. You have done wonders, and it has made us who we are today. Happy Teachers' Day.
Sometimes we do the craziest things, and most of us are definitely insufferable, but you have never lost your faith in us despite everything we have done. We are very grateful for your patience and kindness, and we really want to let you know that you are our most favourite person in this entire world. Happy Teachers' Day.
I am lucky to have a teacher as wonderful as you are. Here's wishing you a Teacher's Day that's full of joy and happiness!
You provided guidance when I was lost. You helped me when I wasn't strong. You have enlightened me throughout. I wish you a Happy and Glorious Teacher's Day!
You have taught us many things in life, but the most vital lesson we have learnt is how to be good people. Happy Teachers' Day!
I feel lucky and blessed that I have you as my teacher. I wish you a very Happy Teachers' Day.
Teachers' Day Messages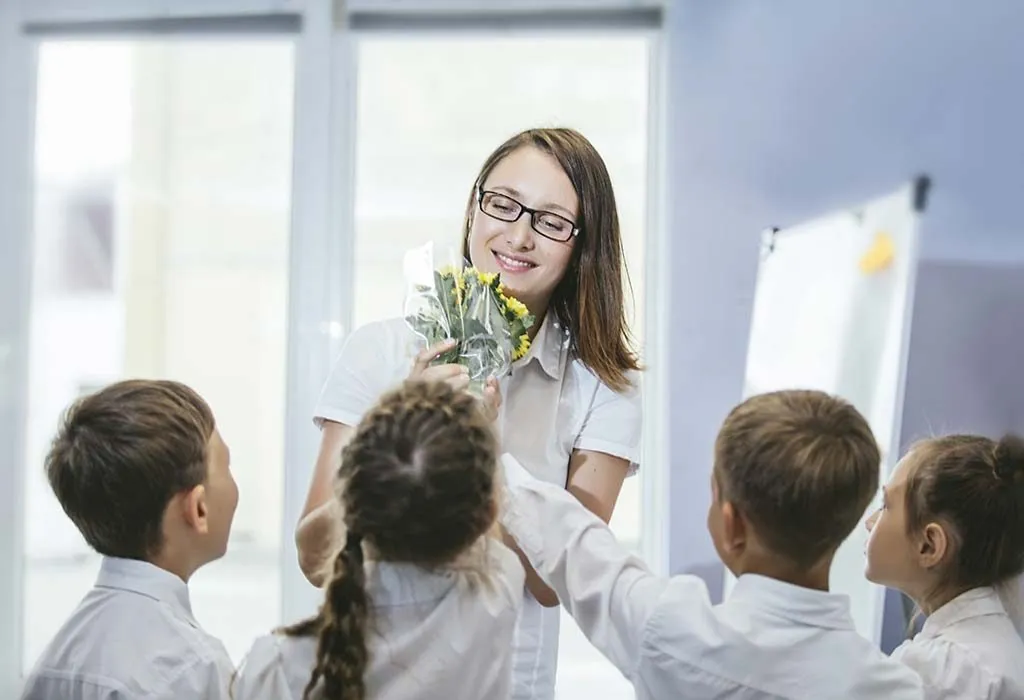 We've got some lovely Teachers' Day messages that your role model and mentor will love!
Dear teachers, 'Thank You' are just two simple words that are not enough to make you understand how grateful we are. You taught us to be better citizens, and that is what matters the most. Thank you very much for being a wonderful part of our days.
You are the only person I should thank for who I have become and my success. I could not have done it if it were not for your guidance and support. I could not have managed to pull off such a score in my exams without you. Thank you!
The best thing a teacher can do is to prove to her students that they are very intelligent, smart, creative, and talented. You have shown us that a teacher can do that and more. Thank you for being the best teacher in the world.
You taught us not only our subjects but also how to live. Every time we faced a problem, your wise words helped us solve it ourselves, and everything fell into place. You are one of the best people we have come across and we thank you for being a wise and kind teacher.
You were always there to explain when we did not understand. You always punished us when we did not do our homework, and it was always fair. As we grew up, we realised that you did everything for us with a kind heart. We really appreciate it.
Teaching is not just a job or a profession, it is all about passion. A real teacher is not just a person who knows how to teach from mathematics or science textbooks, but also the person having the capability to make students love those subjects. You are the real definition of a teacher.
Many children dream about becoming a teacher when they are little, but only a few of them achieve that dream. You went all the way to become a teacher and only because of that, I have had this amazing opportunity to be one of your students. You are an incredible teacher, and I am sure you will guide many more students in the coming years. Thank you for everything!
May you live a long life and guide our next generation on the right path to follow to live their life. You are an inspiration!
You have a saint's patience, dedication without end, and a heart of gold. And that's why I want you to know that you are much appreciated.
Dear teacher, thank you for being a great educator! We all know that teachers like you aren't easy to find. We appreciate your patience, your time, and your ability to make every subject interesting!
Dear teacher, all the hard work and efforts you have invested to bring out the best in all of us can never be repaid in simple words. We are truly grateful for having a teacher like you!
Kids love making cards for their teachers and writing messages for them. These quotes, wishes and messages will definitely help them write what they feel about their teachers.
Also Read:
Teacher's Day Speech Ideas for Kids
DIY Teacher's Day Greeting Card Ideas for Children