We Asked 8 Mompreneurs How They Balance Work & Baby. Their Answers Will Win Your Heart!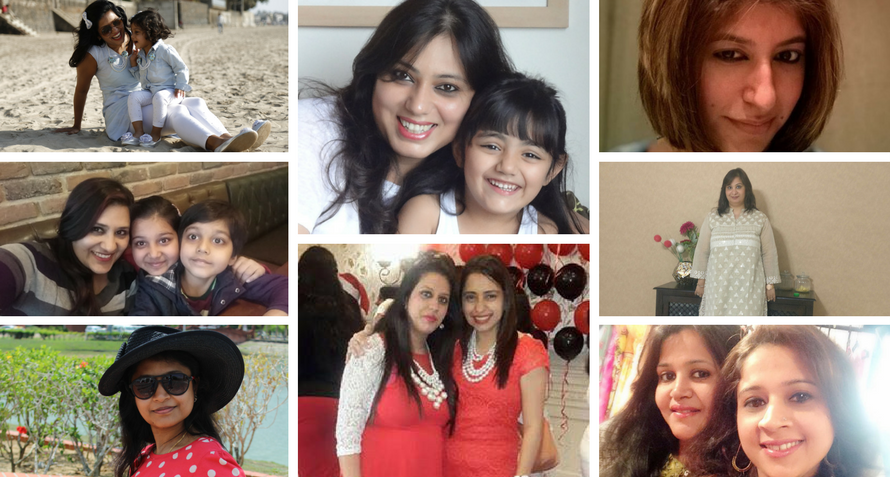 In this Article
"What! You are a working mom? You probably don't get any time at all to spend with your child…Working mums cannot devote attention to their baby or important things at home; everyone knows it!" If you are a working mom, or have ever considered becoming one, chances are you must have come across this "fact". In India, and even across the world, many hold the belief that working after motherhood isn't a great idea. But is this a valid belief?
After motherhood, all of us face an important question – do you want to be a stay-at-home mom or a working mom? The question sometimes comes to us several years down the line, when we feel the need to find our footing and follow a long-forgotten passion. If you want to be a stay-at-home mom and devote all your energies to your child, that's a beautiful choice in itself. But it is not a choice that can be – or should be – imposed on everyone. Becoming a mother does not mean you must give up your passions and dreams and quit the workplace for good. It is very much possible, albeit a bit difficult, to manage both work and family life.
We asked 8 mompreneurs – women who run successful business of their own – just how they manage to balance their work and family life. Do they manage to find time to spend with their child? HOW do they make this work? Their answers have left us totally amazed at the sheer willpower and strength that a woman and mother has within her.
If you too are considering starting a job or business, or planning to work from home, we recommend you MUST read their mantras. There is a lot we can learn from each other's experiences!
1. Aditi Sharma, Kids On Board
Aditi graduated from one of the country's top fashion colleges – NIFT – and worked in the fashion industry for some years. But somewhere down the line, she got bored and wanted to do something else. She had always been inspired by women in business – particularly, mothers – and working under two women bosses taught her a lot. This gave birth to her brainchild – Kids on Board, a youthful and vibrant kidswear brand dealing in casual and formal clothing.
Today, Aditi is a well-established mompreneur, who is boss by day and mommy all the time! While some days look more traditional – 9-to-5-ish – there are others where she flip-flops all day between work and personal responsibilities. But being a mompreneur has made her value her time much more. After all, every minute when she is working on something else is a minute that she chooses not to spend with her family and kids.
Her Mantra: "It's NOT about balance; it's a GIVE-AND-TAKE."
Aditi says that achieving a true balance in a mathematical sense will likely drive you mad. There will be days when your business will require more time and attention. Conversely, there will be days when your personal life requires more time and attention. Try not to think of splitting your attention between the two evenly, but giving your attention to each as it is needed.
2. Pia Hingorani & Reet Kumar, Adores
When Pia embraced motherhood, she started seeing the world through a different lens – in a way only moms can. Her first thought was for her baby. But it was this thought that led her to entrepreneurship. She decided to pursue her dream and be her own boss so that she could do what was best for her child.
Pia and her fellow mommy Reeta now head Adores, a children clothing and accessories brand with over 20,000 customers! They love how their role also lets them design and dress their children as they please!
Her Mantra: "Prioritize and give importance to what you feel you would be HAPPY delivering."
3. Komal Rajgariya, Lil Mantra
It was Komal's niece and nephew who inspired her to create stylish clothing for kids. She wanted to create something that could not only let her unleash her creativity but also help her relive her childhood with new ideas and lessons. She started Lil Mantra – a fun clothing brand that provides cool and stylish kids wear in affordable range. Today, her customer base is more than 2,00,000 and counting!
Her Mantra: "Unconditional love and support from husband and family!"
Komal's husband has been a strong support in standing by her through all ups and downs. He helped her in making things more organized and streamlined, while also helping her in managing home duties. Goes to prove just how important it is to have your partner's support when you try to follow your dreams!
4. Annu Babbar, Dress My Angel
When Annu and her sister Swati were little children, they loved designing their own clothes. Fashion was a means of self-expression. When Annu was blessed with a daughter, she realised how difficult it was to have dresses that are beautiful and comfortable at the same time. This was the inspiration behind 'Dress My Angel': motherhood, the unmatched joy of mothering a daughter, and reliving your childhood through your little one.
Today, Annu's day starts early at 5.30 am. She does not like missing her early morning walk – it's like a morning tonic for her to live the adventure of the day. After she sees off her daughter to school at 7.30 am, her work time starts sharp from 9am till 4pm.These seven hours, her focus is just on work. After her daughter is back from school at 4 pm, she spends all her time with her and her family, unless something very urgent needs to be managed at work.
Her Mantra: "Prioritize the work for the day and divide the time for business and family. It's very important to follow the time rules to bring balance between family and work."
Annu explains, "When I am with my daughter I completely focus on spending time with her, as I would not like to miss her beautiful childhood. And when I am at work, I have all the required energy and time to nurture my business."
5. Kanchan Vaidya, The Original Knit
In 2009, Kanchan became a new mother. Like every new mom, she too had a natural desire to dress her baby in cute and trendy outfits. During this time, she happened to visit her hometown in Himachal Pradesh. There, she saw the local women making small items of baby clothing using the techniques of crochet and knitting. This gave her the idea to start her own site where she sold products she knitted.
Slowly, more and more orders started coming in, and Kanchan started involving the ladies of her hometown! Today, several women from small places in UP, Himachal, Haryana and Delhi work upon the patterns designed by her, including knitted frocks, pants , caps, sweaters, shrugs, ponchos, hair-bands, bags, photo-shoot props…Eventually, she collaborated with FirstCry.com to reach more people, and get assistance from a strong support team for mompreneurs. Her brand is now one of the bestsellers!
Her Mantra: "It's all about finding a profession your heart and mind wants to be involved with. If you are stuck in the wrong job, your time will be spent as a chore. Balance is achieved when you are happy about how you spend your hours; life is too short and hours too scarce not to follow your passion."
6. Vani Chugh, D'chica
Vani Chugh heads D'Chica – a super stylish footwear, accessories and apparels brand for girls. Her own daughter Devyani was the inspiration behind this business idea. It was while shopping for her that she realized how much the market lacked. She wanted fashionable designs that matched international standards, and were yet affordable.
The first 2 years of business, Vani says, will be like the first 2 years of raising your baby. Delightful, yet draining, mind boggling and tough! You will experience things and situations no one can prepare you for. But we need to take then on with a smile, and keep telling ourselves that we are creating something truly great!
Vani also thinks that one of the biggest roadblocks for mothers who want to work is guilt – the guilt of not spending enough time with your family, or not devoting as enough time to your career. She advises, "Decide to focus on being happy, and start cutting yourselves some slack. You will feel better as mums and more satisfied in whichever career you choose!"
Her Mantra: "Know when to stop thinking about work. As an entrepreneur you are always on the job. The only way to balance is knowing when to switch off."
Vani shared her schedule with us. Her day typically starts at 7:30. The first half hour goes in getting her daughter ready for school. Post breakfast, she spends an hour answering mails. She then hits the gym for an hour around 10, picks her daughter up from school and works straight from 12 to 6:30. She also tries to take her daughter out on most evenings. On particularly busy days, the laptop and her nanny accompany them to the park. Post 8:30, she tries to switch off from work completely.
7. Priyanka Sibal, Ps Peaches
Ps Peaches is into manufacturing, designing and marketing beautiful dresses for girls and boys. The idea was conceived by Priyanka and her fello mom Smita back in 2012. They realised that there was a big vacuum for formal dresses for little girls and boys. Also, as mothers, they were very particular about the comfort of the child and wanted something that would secure this.
The one thing Priyanka loves best about being a mompreneur is the respect and appreciation she gets from her children and family members. They really appreciate and acknowledge her hard work, and this makes everything worthwhile.
Her Mantra: "Have efficient staff both at business place and at home. This will help you spend quality (if not enough) time with your families."
Priyanka feels that the lack of support at home is one of the biggest challenges faced by women who want to work or start a business. If the families are supportive then it becomes a great deal easier to follow your dreams.
8. Anjoo Sharma & Niki Sujanani, Dazzling Dolls
When Anjoo's grand-daughter Devika was born, she realized how she absolutely loved gifting and spoiling her with all kinds of awesome products! It was this desire to shower her little granddaughter with gifts that first gave her the business idea.
Dazzling Dolls offers all sorts of clothing and accessories for babies. Anjoo's daughter Niki and her husband provide a lot of support to her venture and help her keep it going strong.
Her Mantra: "Workout! If mental and physical health are good then everything else will be properly balanced."