Teacher's Day 2022 – Best Songs to Celebrate This Special Day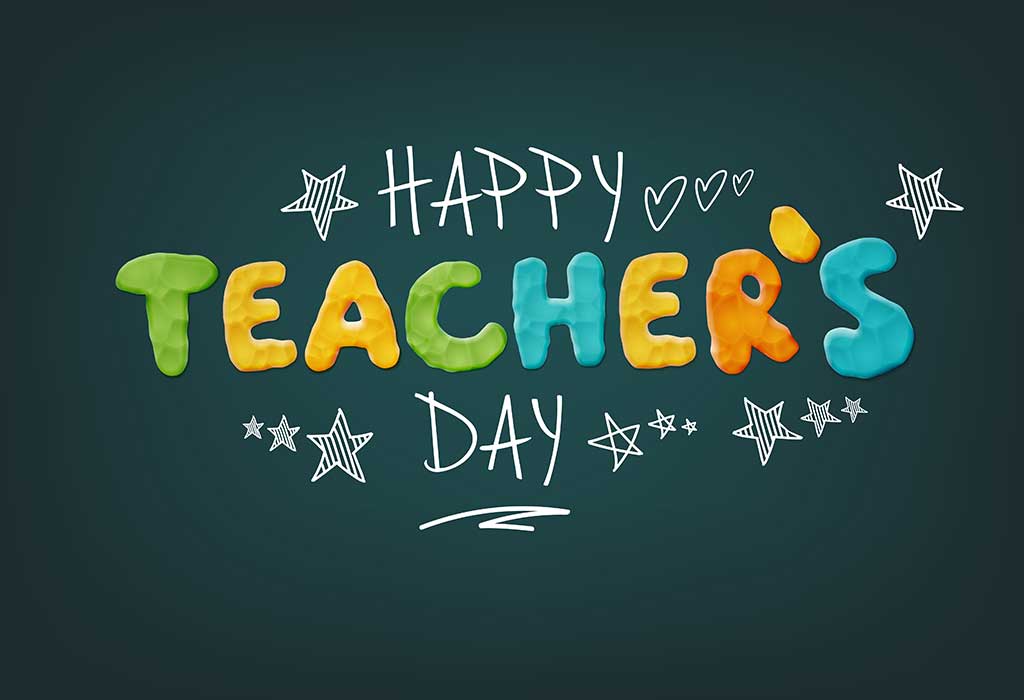 A teacher is someone who encourages us, inspires us, and makes us strong enough to face all the challenges in life. Teachers are the ones who unconditionally devote their lives towards uplifting their students and inspiring them to dream big. Without a doubt, they're one of the most unsung heroes of our society. In honour of these influential figures, Teacher's Day is celebrated on 5th September every year. This day commemorates the birth anniversary of Dr. Sarvepalli Radhakrishnan, who was a well-known scholar, the President of India and most significantly, a teacher.
Unfortunately, most of us forget to thank our teachers for the important role they have played in our lives. The least we can do to respect them is by dedicating a small token of our love and appreciation. Apart from greeting cards or gifts, songs that glorify the contribution of teachers are considered to be endearing by many! So, check out these tracks, which are some of the finest dedications to our beloved teachers!
List of Songs You Can Dedicate to Your Teacher on Teacher's Day
Here's our list of the top Teacher's Day special songs in Hindi, which you can play before them to express your gratitude.
1. Ruk Jana Nahin Tu Kahin Haar Ke
This beautiful song written by Majrooh Sultanpuri is an amazing one to dedicate your teacher. It's from the film 'Imtihaan', which is about a professor who helps reform a group of mischievous students at a college. The song will tug at your heartstrings and remind you of your teachers and their encouraging messages.
2. Masterji Ki Aa Gayi Chitthi
The quirky lyrics of this song were written by the famous lyricist Gulzar, and the melodious singing makes it one of the best songs on teachers in Hindi that you can dedicate to your favourite teacher. The song emphasises the importance of education in life. We are sure your teacher would appreciate your gratitude towards them with this song and remember it forever!
3. Khol De Par
This song from the 2018 movie 'Hitchki', starring Rani Mukerji, shows how a teacher goes out of her way to give wings to a student's ambitions and dreams. This song truly shows how a teacher relentlessly tries different methods to uplift a student's spirit and never gives up.
4. Sir Sir O Sir
The song Sir Sir O Sir' from the popular movie 'Sir' is one of the famous songs related to Teacher's Day. The film is based on the teacher-student relationship, and the students played by Pooja Bhatt and Atul Agnihotri dedicate this song to their beloved teacher Naseeruddin Shah. Similarly, you can dedicate this song to your amazing teachers who have helped boost your morale in every rough patch of life.
5. Kholo Kholo Darwaje
This beautiful song from the movie 'Taare Zameen Par' has been written by Prasoon Joshi and sung by Raman Mahadevan. The song is about motivating students to chase their passion and encouraging the parents to identify their child's skills and help them flourish. Dedicate this one to your teachers who bring out the positivity within you and have helped you identify your potential and achieve success.
6. Ichak Dana Bichak Dana
The song from the classic film 'Shree 420' celebrates the sweet and playful bond between a teacher and her class of students. The song has been sung by Lata Mangeshkar and Mukesh, while Hasrat Jaipuri has penned the lyrics.
7. Aye Zindagi
This song is from the 2016 movie 'Chalk N Duster' which highlighted the problems teachers and their students face in an educational system that constantly changes. While most of the songs from this movie centre around today's educational system, the song 'Aye Zindagi' is a portrayal of a solid teacher-student relationship.
8. Insaaf Ki Dagar Pe
This is one of the most memorable songs based on patriotism and the progress of the country from the 1961 film 'Gunga Jumna'. The film starred Vyjayanthimala and Dilip Kumar in the lead roles. The song has a guru teaching his students about following ideologies such as justice, truth, honesty, and patriotism.
9. Aye Khuda
Everyone remembers this song for its particularly catchy tune! It's from the film 'Paathshaala' and features Shahid Kapoor, Ayesha Takia, and Nana Patekar. The film throws light on the commercialisation of today's education system. The song is based on the life of a teacher portrayed by Shahid Kapoor in the movie.
10. Aao Bachcho Tumhe Dikhaye
We're pretty sure you've all heard this song, and even performed to it during your school days. Sung by Pradeep, this evergreen song is from the 1954 film, 'Jagriti'. The track is undoubtedly one of the most popular patriotic songs today, which talks about the great land of India. This song is a must-have in your Teachers' Day music playlist!
So, on the occasion of Teacher's Day, take your pick from the old classics to the latest numbers, and dedicate them to the teachers who have had a positive impact on your lives!
Also Read:
Teacher's Day Speech Ideas for Kids
DIY Teacher's Day Greeting Card Ideas for Children
Best Teacher's Day Craft Ideas for Preschoolers and Kids